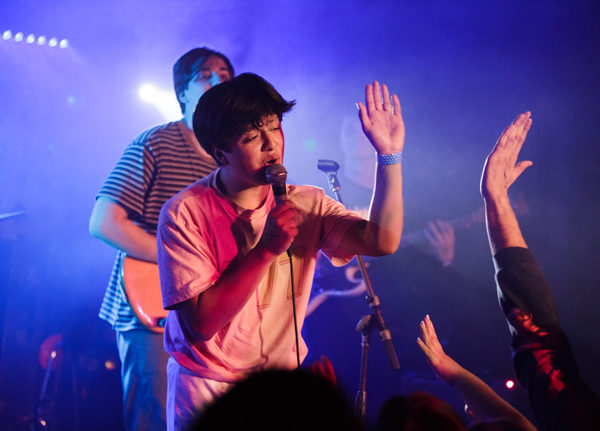 If the name Boy Pablo is new to you, you best get acquainted. But even if you don't do the homework yourself, something tells me that this wunderkind is going to come across your radar whether you're ready or not. Boy Pablo is the project of 19-year-old Norwegian Pablo Muñoz. Gaining fame after the viral breakout of his video for the rather catchy track "Everytime," he released his rock solid Roy Pablo EP and only gained more fans along the way.
The slacker bedroom pop that he creates is reminiscent of some of the earlier work of Mac DeMarco but that's not all that they share in common. Like Mac, it seems that Pablo has effortlessly attracted tons of young fans that are already way ahead of the curve. This was evident at Baby's All Right on the night of July 6. Not only was this his first performance in New York City, but it was his North American live debut. For most bands, they'd probably play a tiny bar and play to a couple of dozen fans mostly consisting of family, friends, and industry folk. But not Boy Pablo, this show sold out before you could blink and upon arrival a few minutesafter doors, half the venue has already full with young fans, most sporting a visible black X on their hand (meaning they're too young to drink).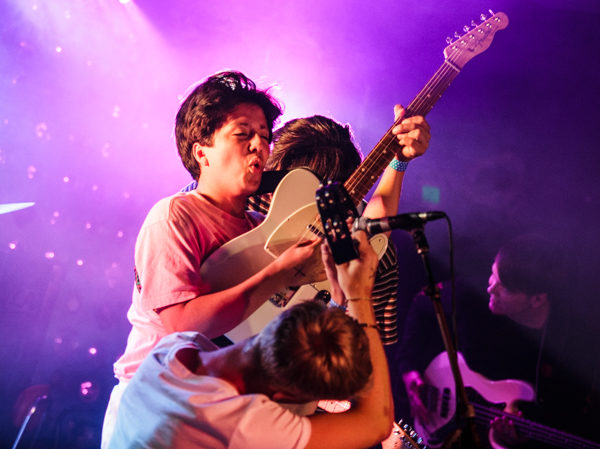 Don't let their age fool you, Boy Pablo and his band – Gabriel Muñoz (guitar), Eric Tryland (keyboard and vocals), Henrik Åmdal (bass) and Sigmund Vestrheim (drums) – were perfectly ready for the occasion, with their fair share of practice already having toured in Europe. The band is still at the point where they set up their own gear and the minute fans caught a glimpse of them they freaked out as if these guys were longstanding rockstars with hundreds of shows under their belt. It was amazing to see and even Pablo was clearly taken back by the incredible response.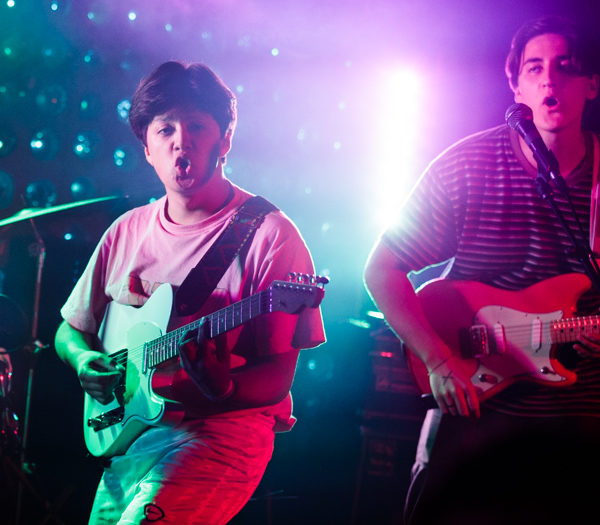 This continued throughout their set as fans sang back every word of the songs that they knew such as "Everytime" and "Dance, Baby!" They gave us a peak of some new songs such as the infectious "Losing You," which got an equally stunning response from the fans. Not only does their sound remind of Mac DeMarco but the bands goofy and humor-induced performance was on par with Mac and definitely helped bring a fun bit of levity to the performance. Not only did they sound polished and tight as a live unit but they played for nearly an hour, which I honestly didn't expect.
This sold out performance made it clear that Boy Pablo is an act clearly on the rise and will be playing rooms like Music Hall of Williamsburg and Bowery Ballroom in no time, even without a proper studio album under their belt.
Find a full gallery of photos from their performance posted below, along with the setlist.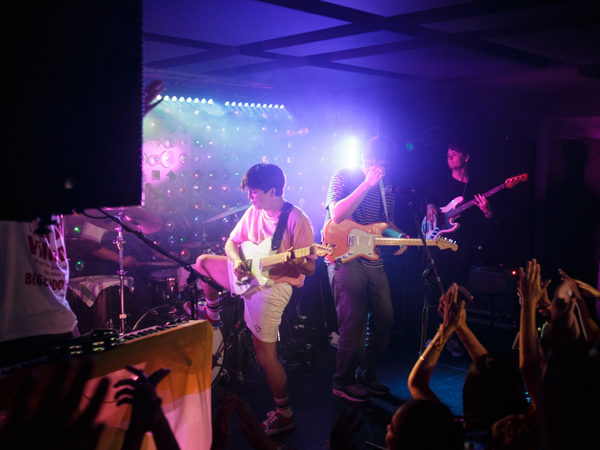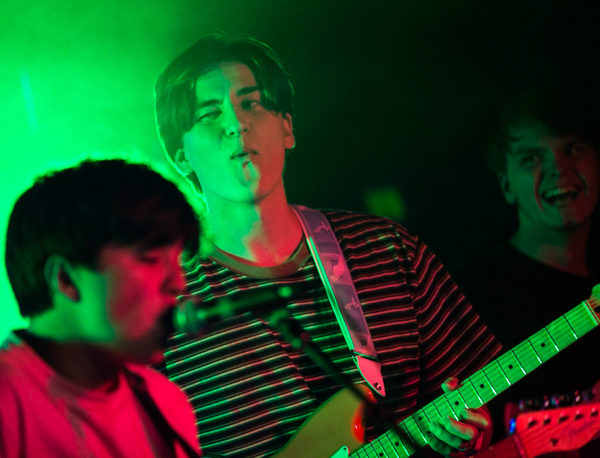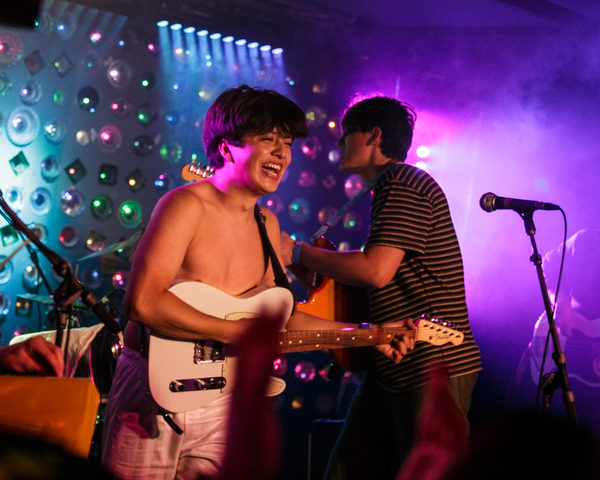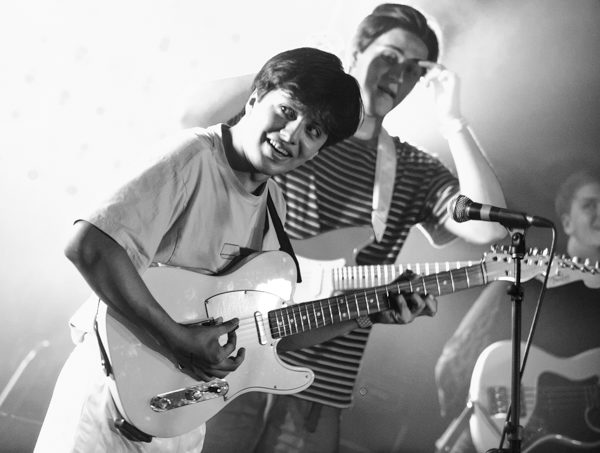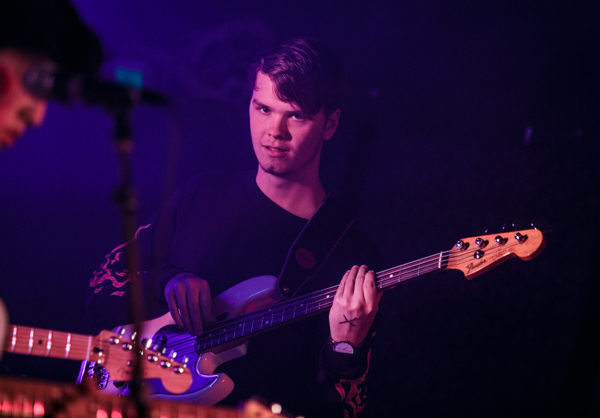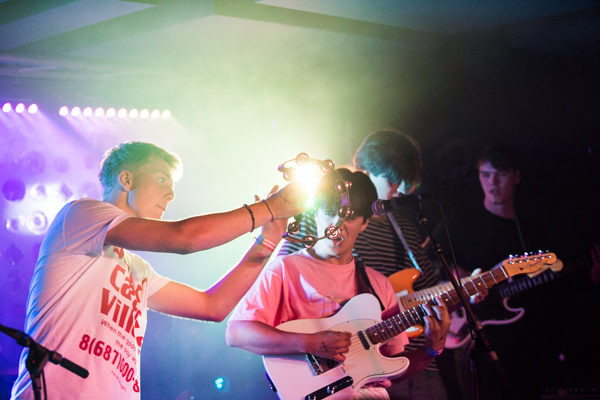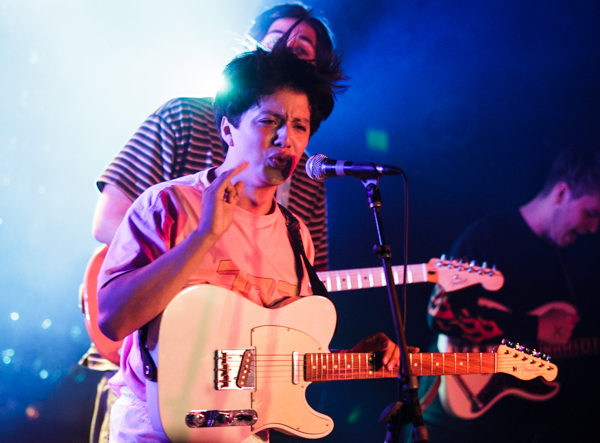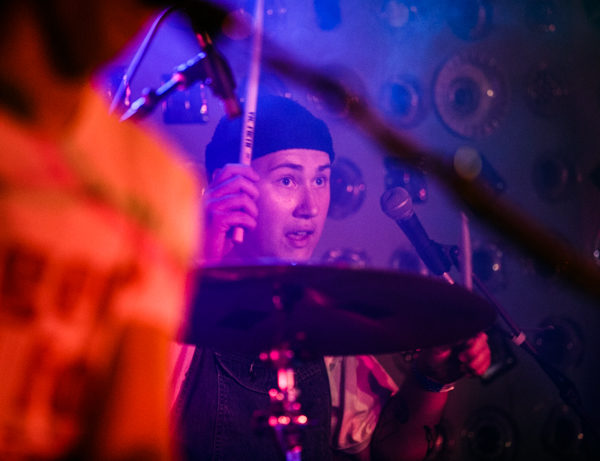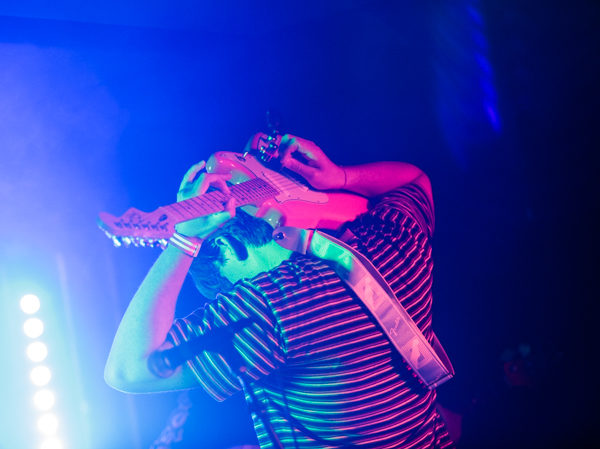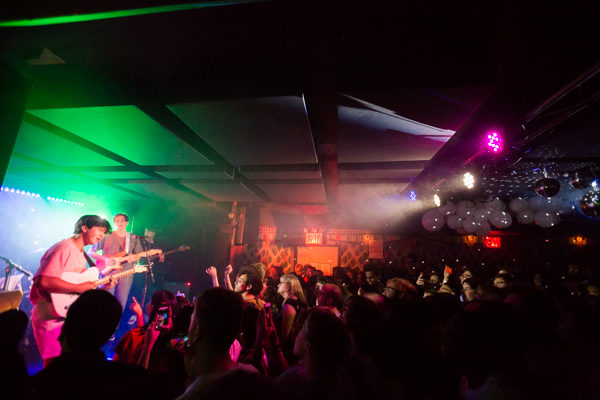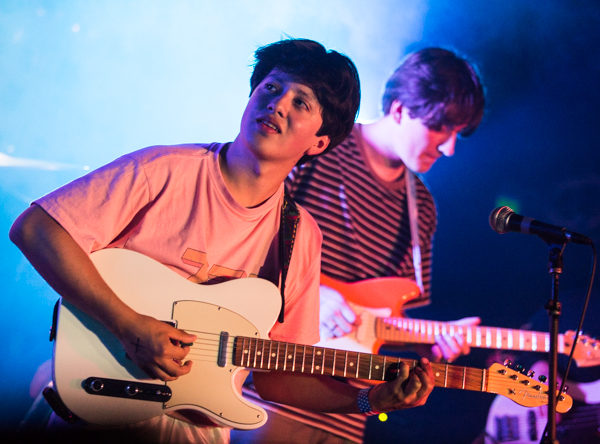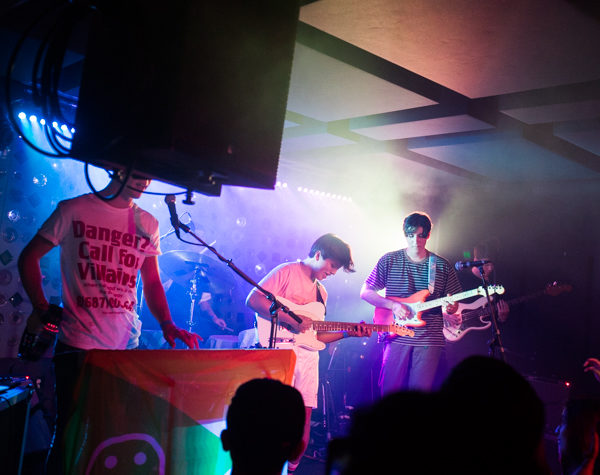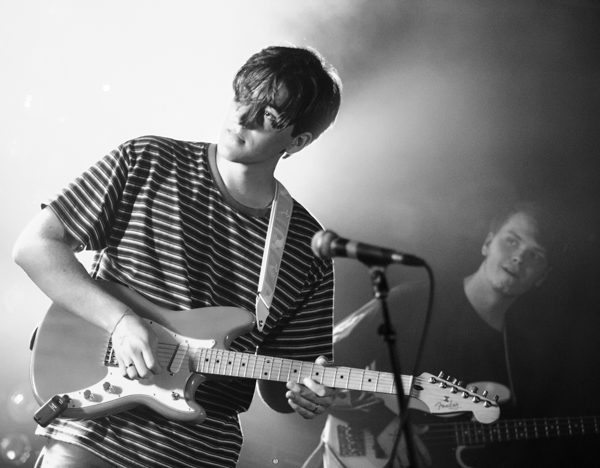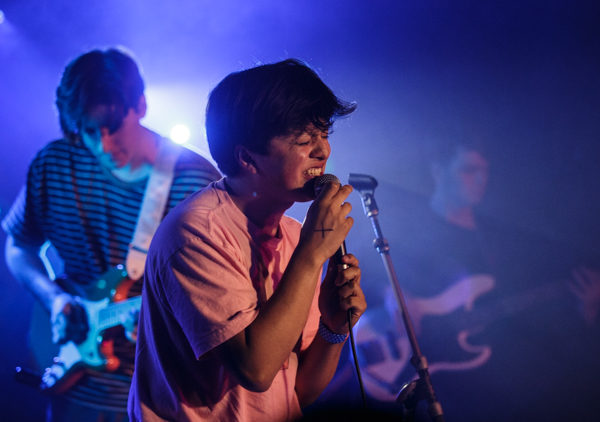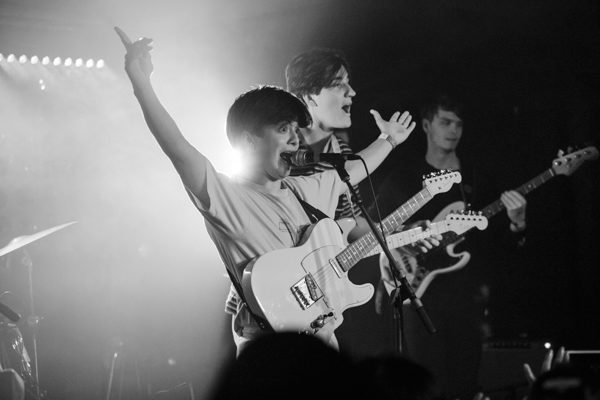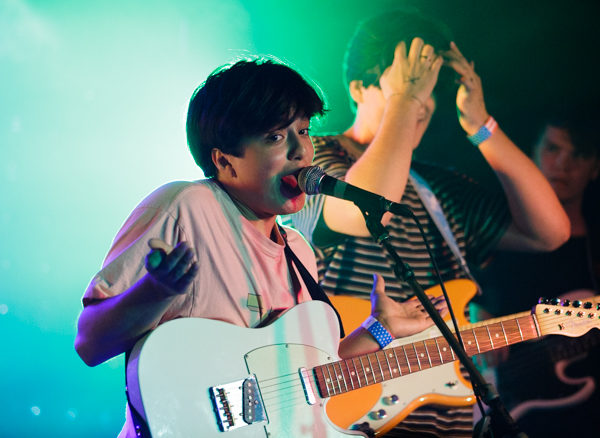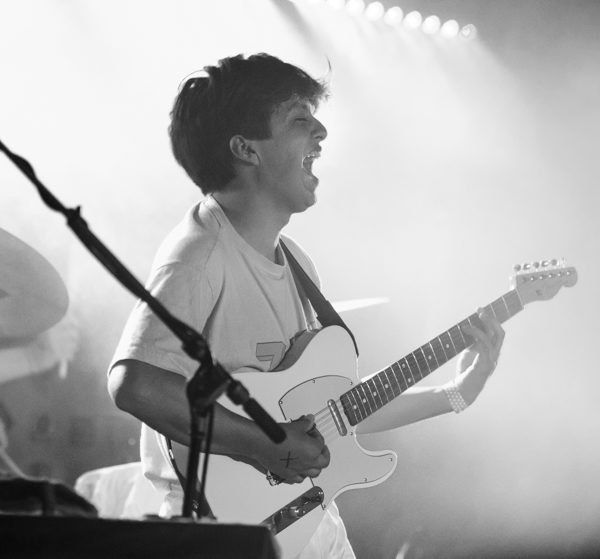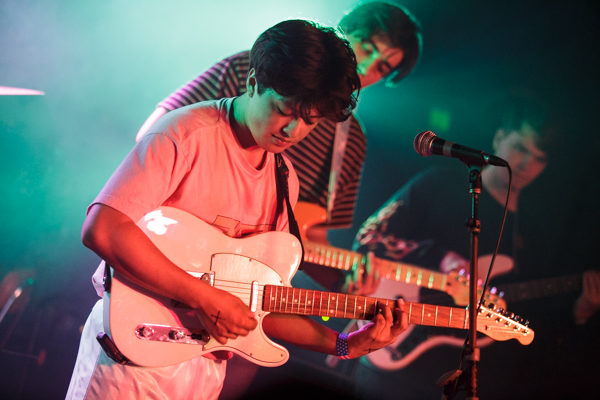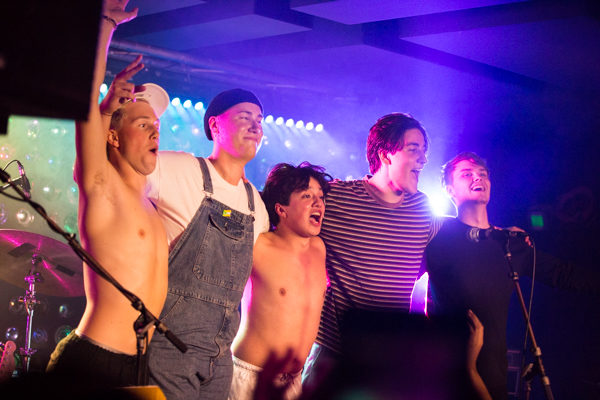 Boy Pablo setlist:
1. Yeah (Fantasizing)
2. imreallytiredthisdaysucks
3. New Song
New Song
ur phone
Sick Feeling
Flowers
New Song
Beach House
T-Shirt
everytime
Losing You
Ready/Problems
Te Quiero Mucho
Dance, Baby!
---
Join the conversation