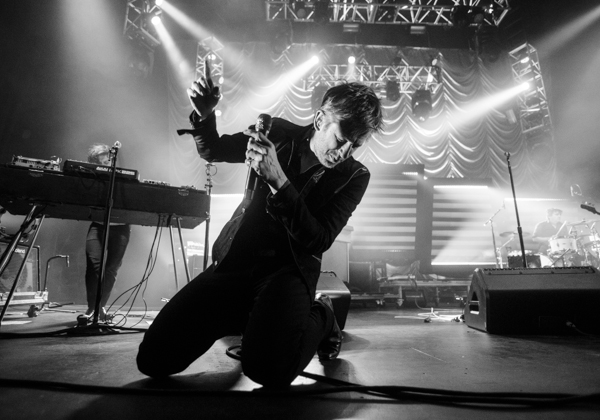 One of the best duel touring partnerships of 2018 has to go to Spoon and Grizzly Bear who have made indie rock fans across the country very happy this year. On June 19 the tour stopped into Port Chester for a performance at The Capitol Theatre, a picture perfect place to catch both performances.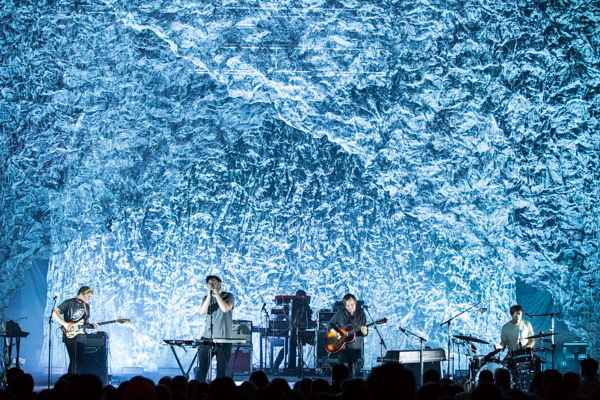 Being a dual headliner tour, the bands took turns with who headlined each night and on this night it was Grizzly Bear who got things going. They had a little less time than they normally would but this allowed them to condense their set to nearly everything that you'd want them to play from both their 2017 album Painted Ruins and the many old favorites from their back catalog such as "Knife," which they didn't play at either of the two shows I caught from them last year (at Public Arts and Brooklyn Steel).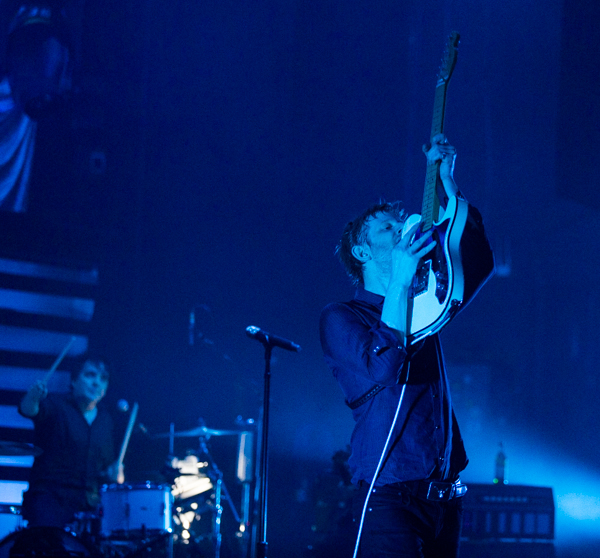 One could make a case that Spoon is one of the most reliable American bands of this decade and it's easy to see why. While most bands fade with every new record they release it seems Spoon have found a way to keep the steady flow of great music coming but also find ways to slightly reinvent themselves while also sticking true to the formula that has worked for so long. While the core of Spoon for the past decade has been the trio of Britt Daniel, Jim Eno and Rob Pope, the recent addition of Alex Fischel to the lineup and Gerardo Larios to the live lineup has given them a new energy live that is allowing them to play some of their best live shows to date.
There's no doubt in my mind that Spoon is one of the most reliable bands that we have today. Time after time they release consistent high-quality albums and put on live shows that impeccably get better and better with every new tour. This isn't how its supposed to happen. When bands get older, especially after a career spanning nearly two decades, they usually wane or start to lose a step. But not, Spoon. The foundation of Britt Daniel, Jim Eno and Rob Pope have kept the core of Spoon and given a bit of fresh energy with the recent live additions of Alex Fischel and Gerardo Larios to their ever-evolving live arsenal.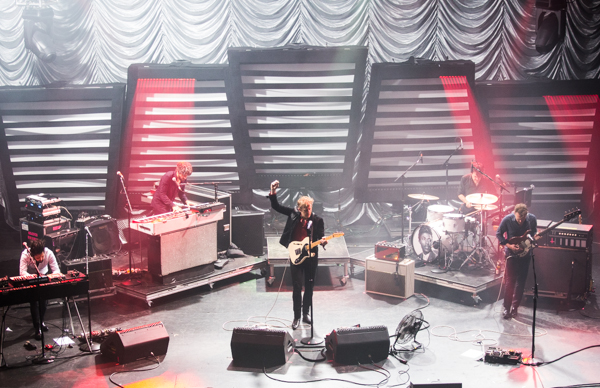 This was the most ferocious and lively Spoon set that I heard, with the influence of the new material from their 2017 standout Hot Thoughts bleeding into older favorites such as "My Mathematical Mind" and giving them a meaner, leaner spin that worked incredibly well. The new era songs had an extra level of bite and they also found time to work back in older favorites such as "Small Stakes," "The Way We Get By," and to my pleasant surprise, "Everything Hits at Once," keeping the set nice and well rounded.
Not only was this one of the best shows I've seen all year but easily the best Spoon show that I've ever seen, and I've seen quite a few.
Find a full set of photos and the setlist from both Spoon and Grizzly Bear posted in the gallery below.
Grizzly Bear: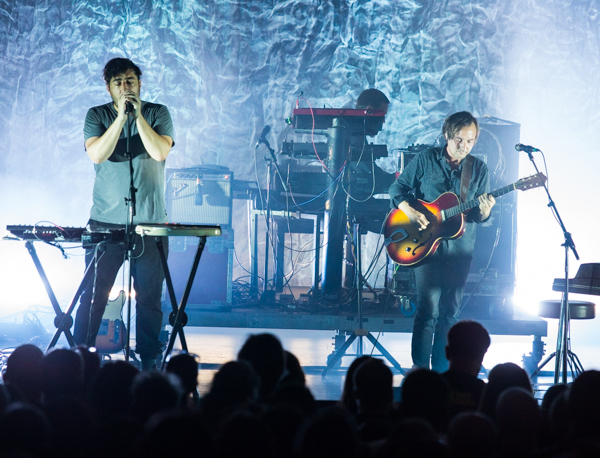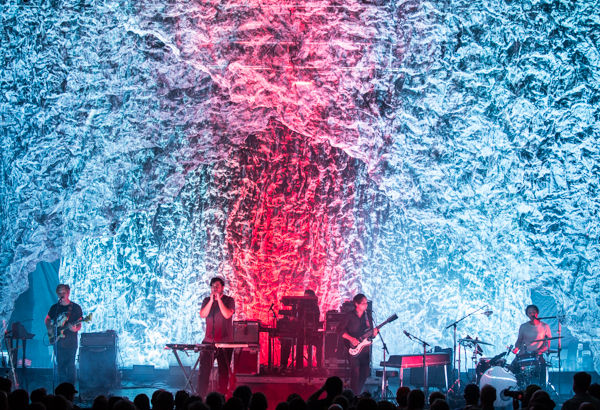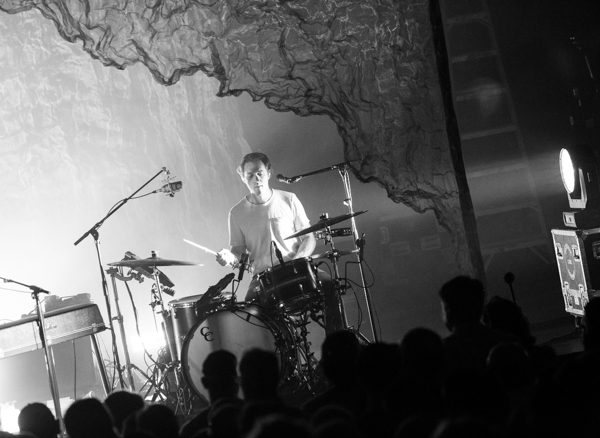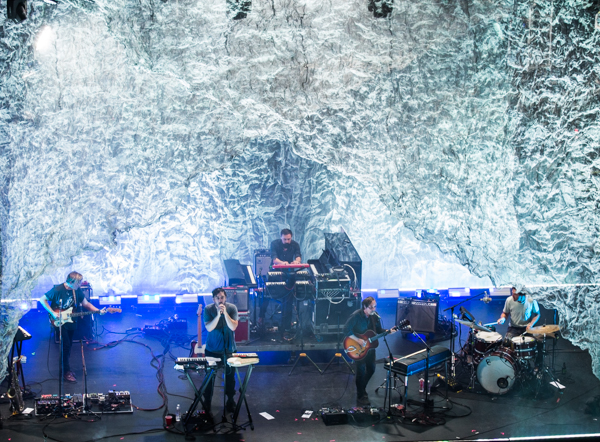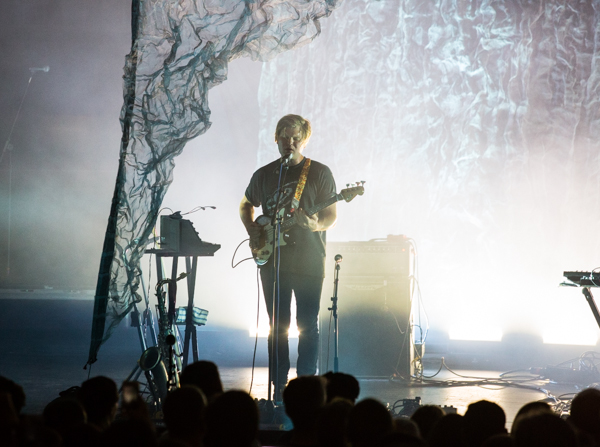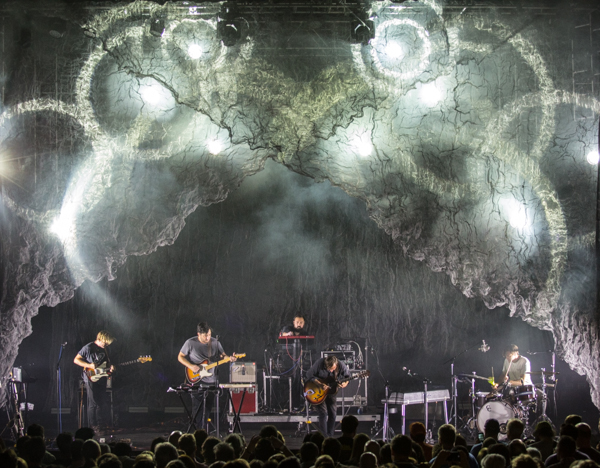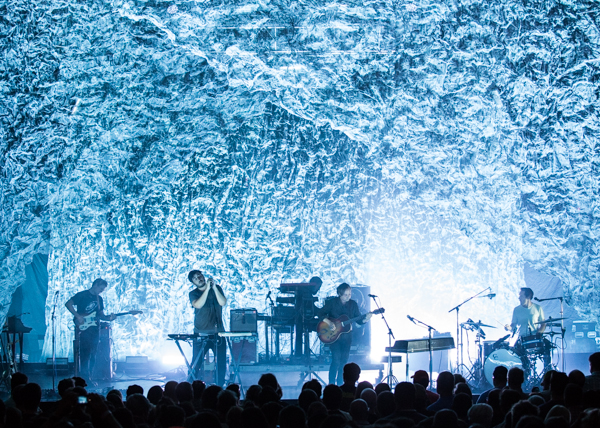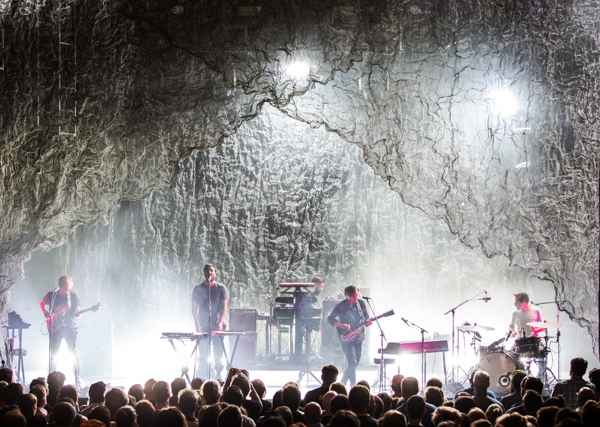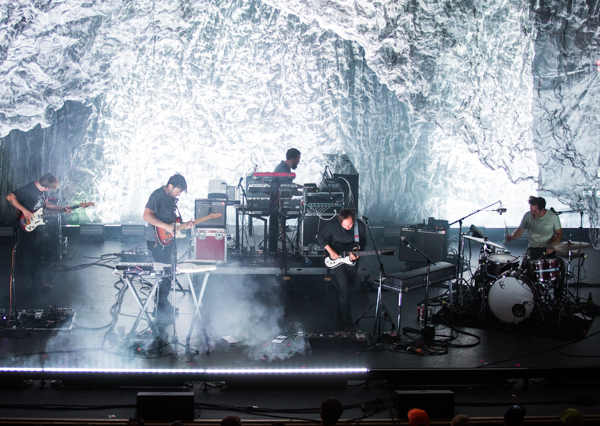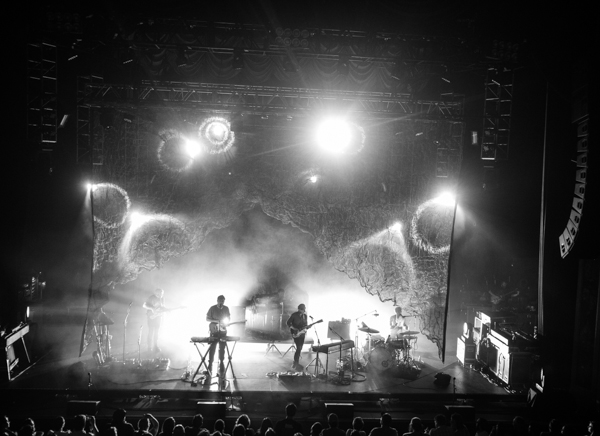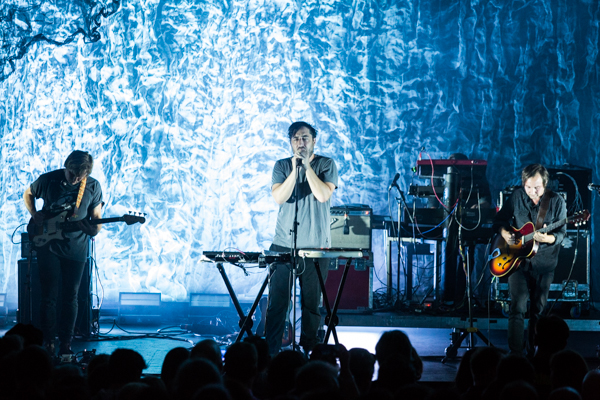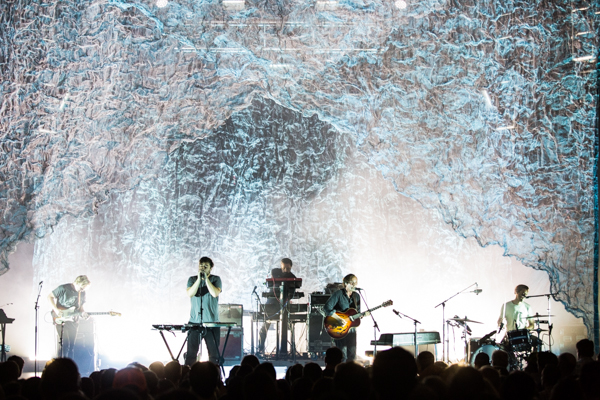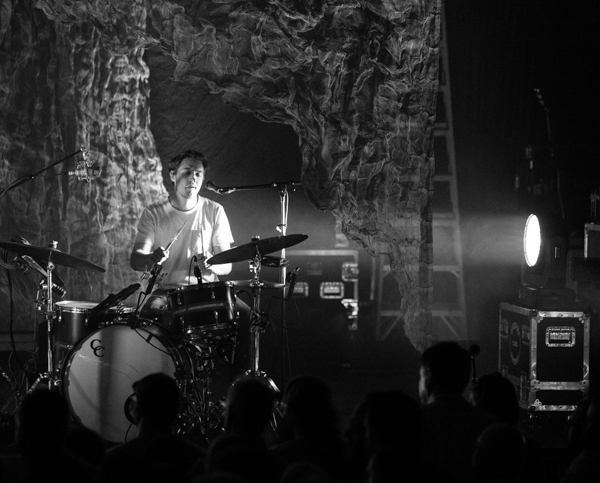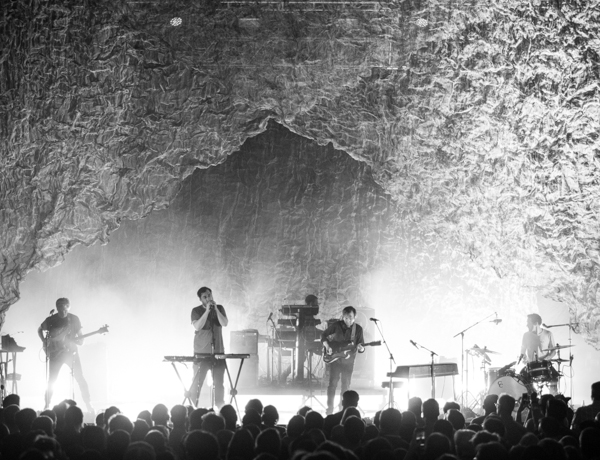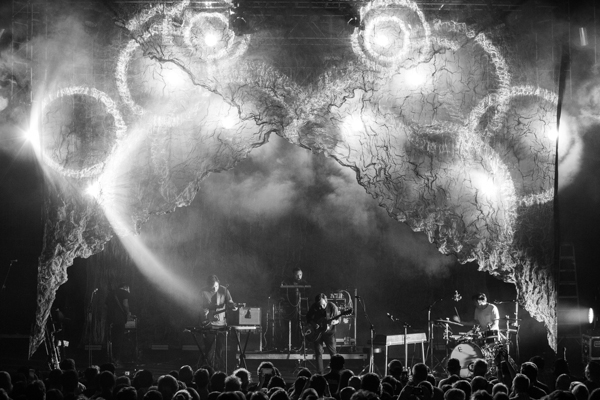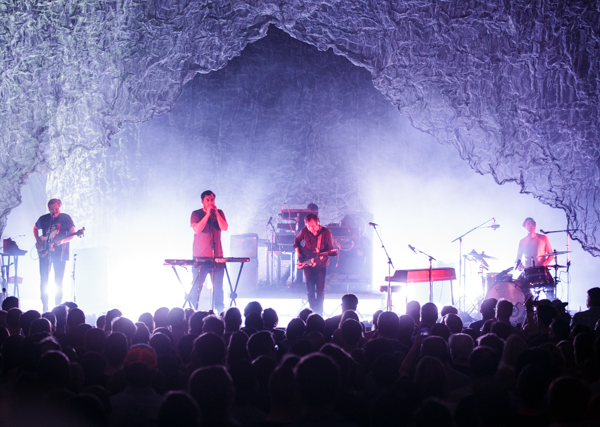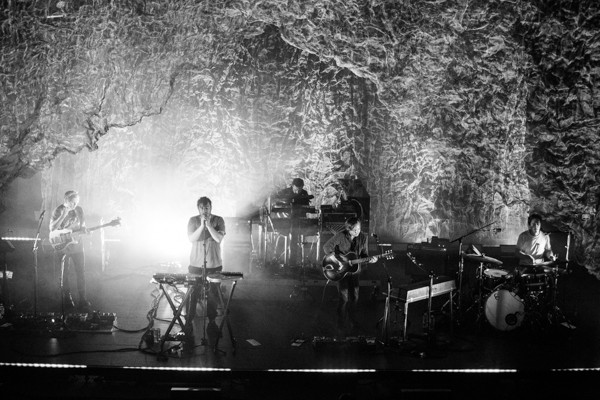 Grizzly Bear Setlist:
1. Aquarian
2. Losing All Sense
3. Cut-Out
4. Yet Again
5. Fine for Now
6. Ready, Able
7. Four Cypresses
8. Mourning Sound
9. Sleeping Ute
10. Two Weeks
11. Knife
12. Three Rings
13. While You Wait for the Others
14. Sun in Your Eyes
Spoon: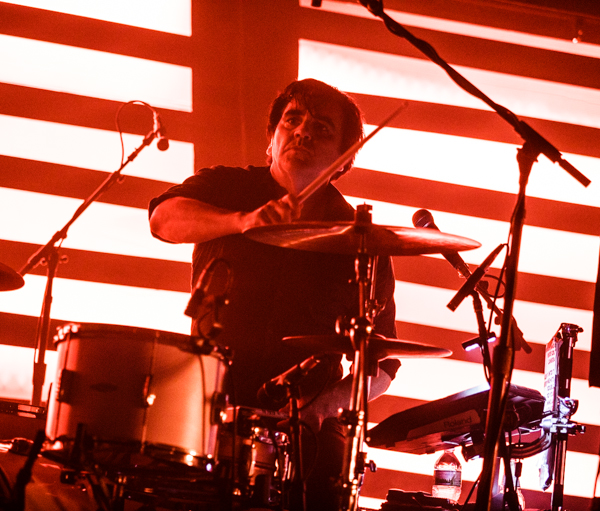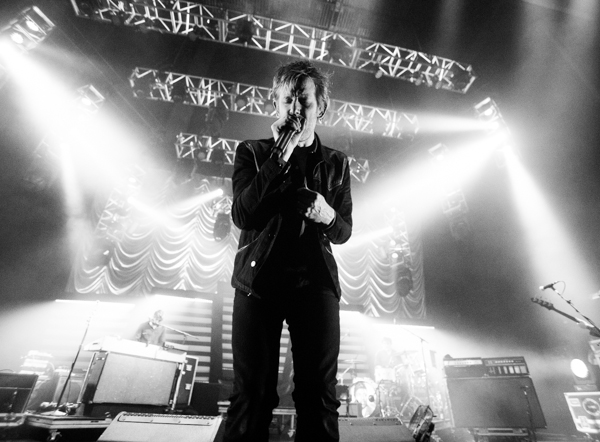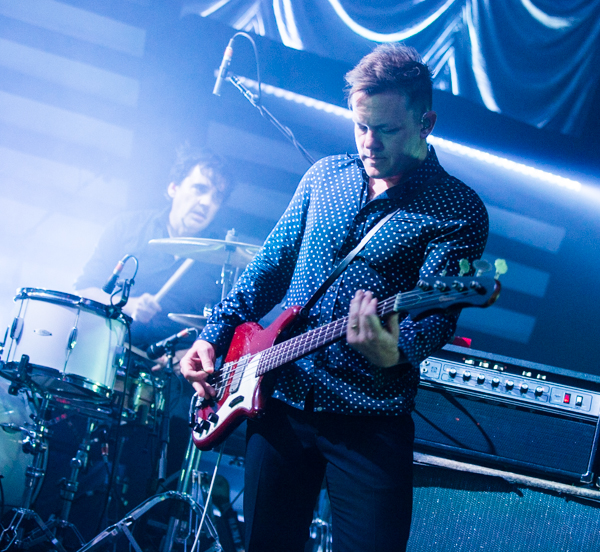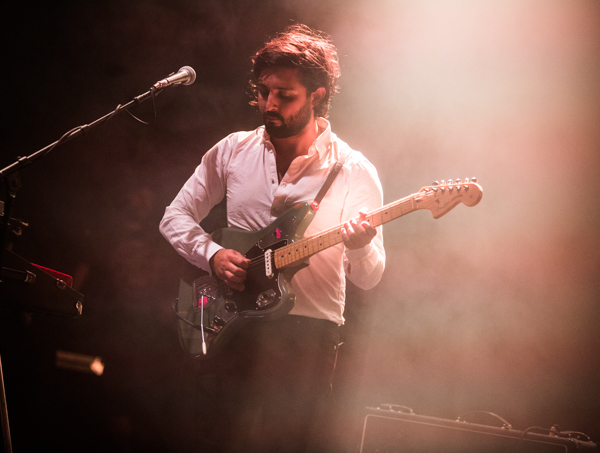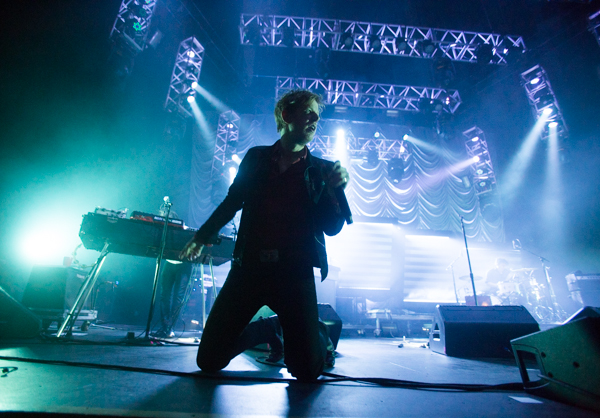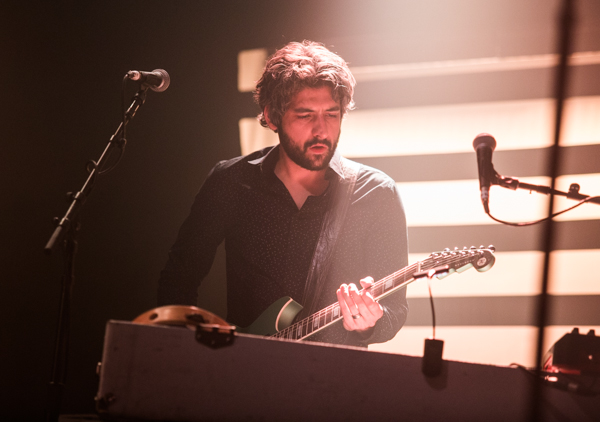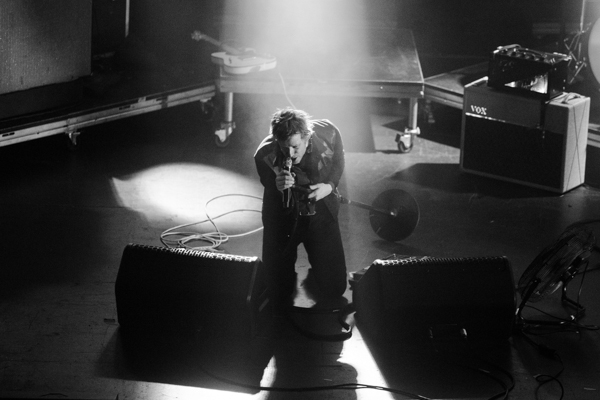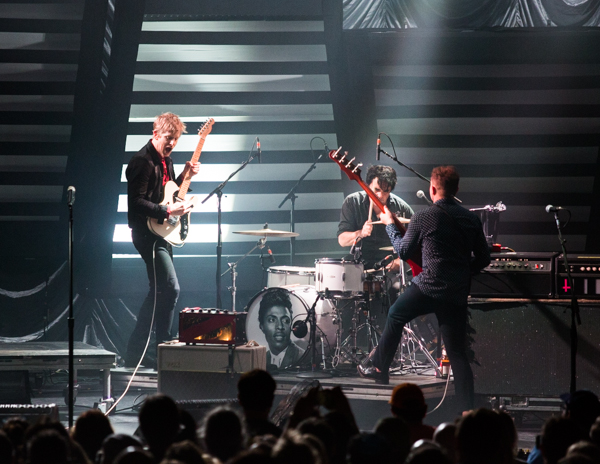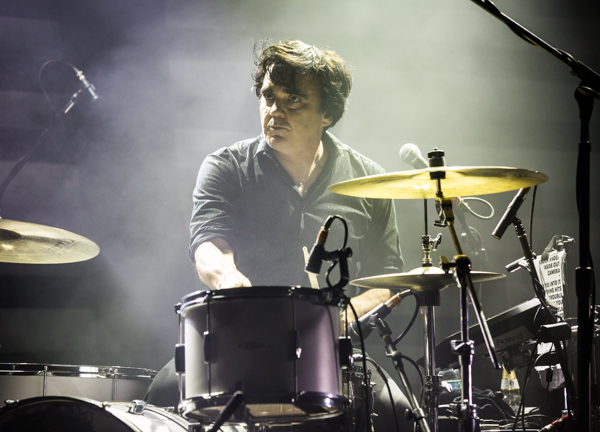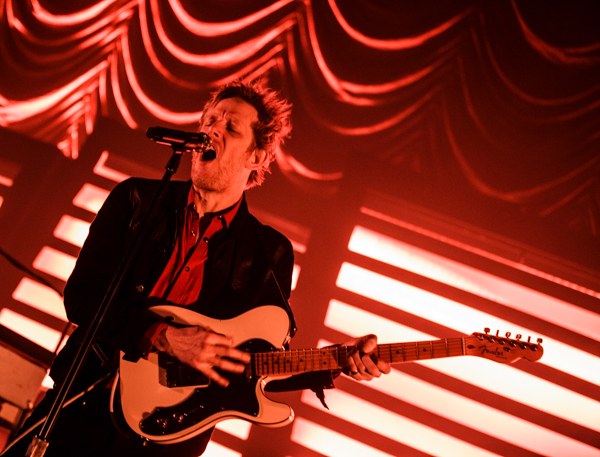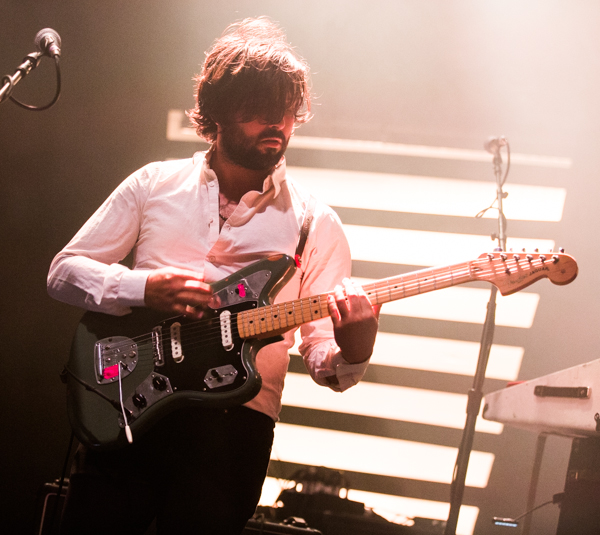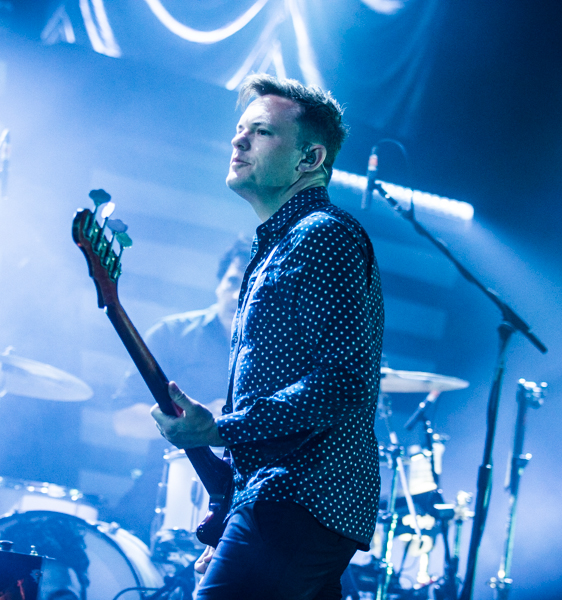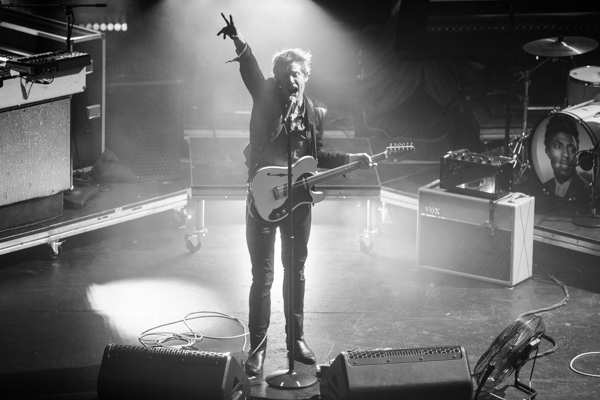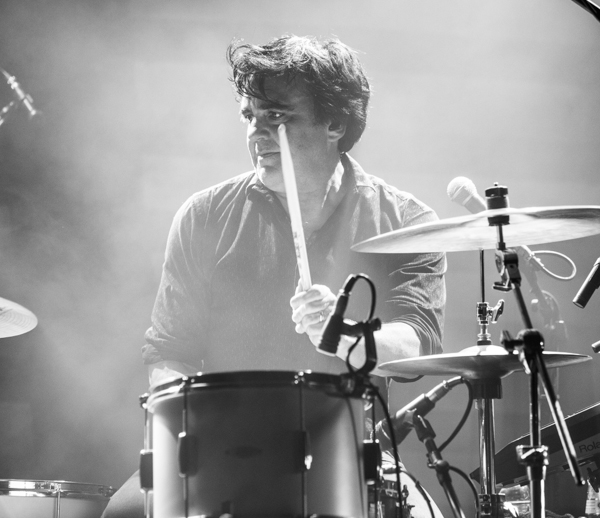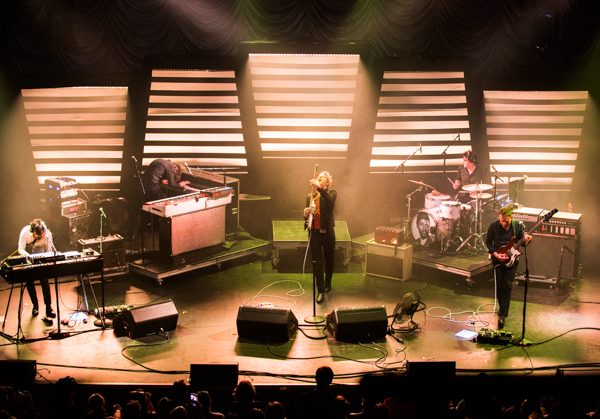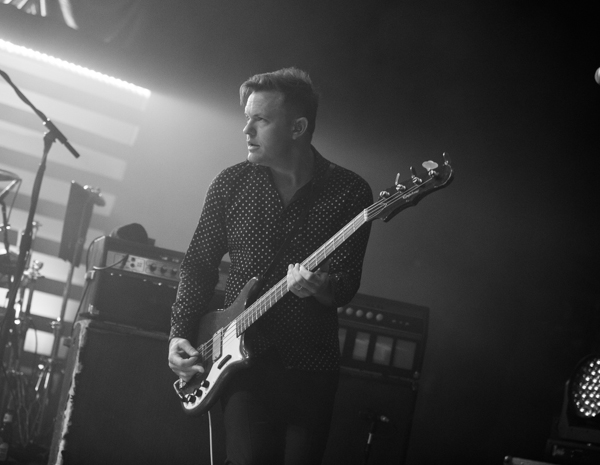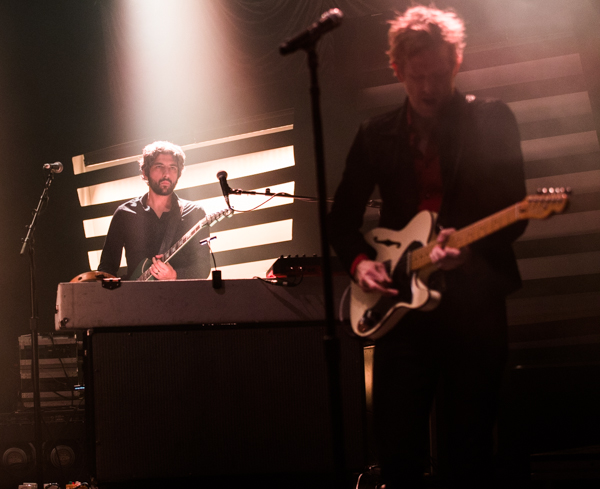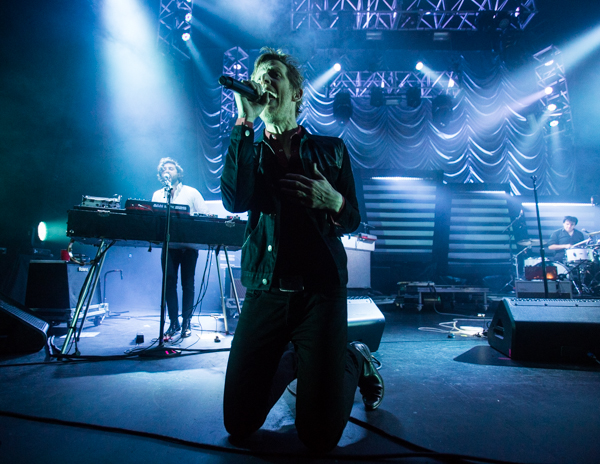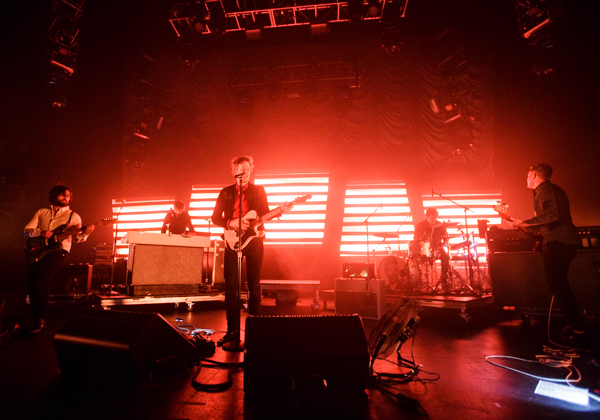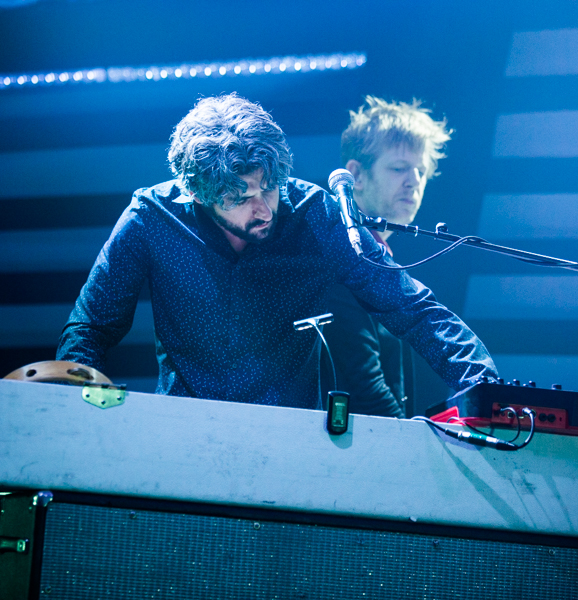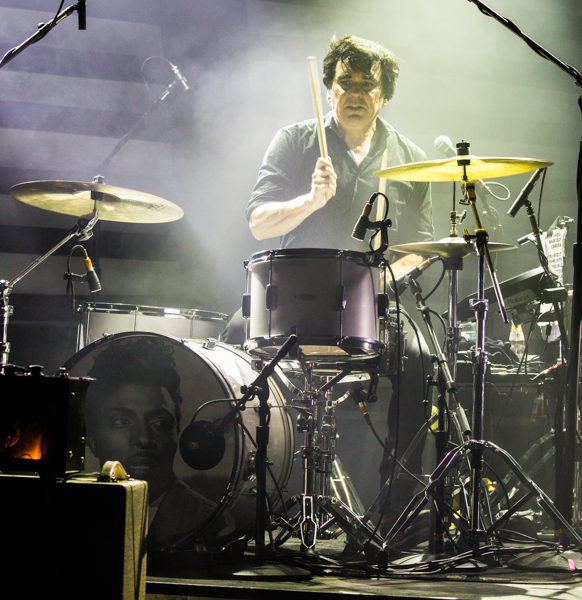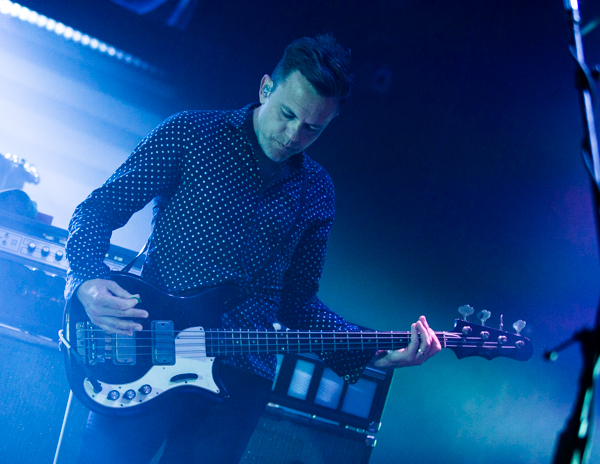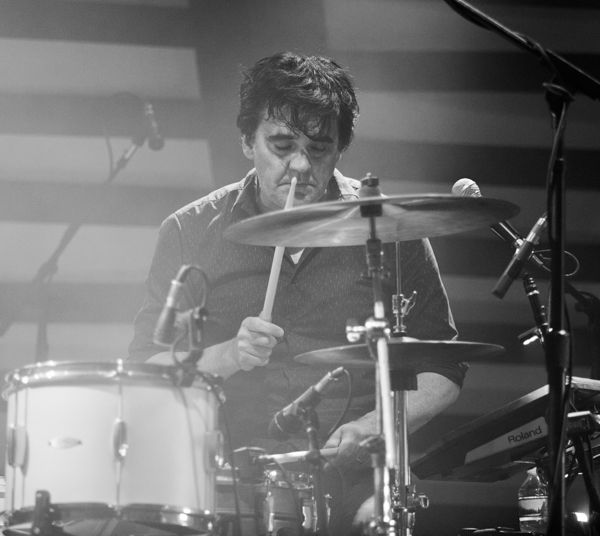 Spoon Setlist:
1. Knock Knock Knock
2. Inside Out
3. I Turn My Camera On
4. Do I Have to Talk You Into It
5. Everything Hits at Once
6. Trouble Comes Running
7. Do You
8. Via Kannela
9. Hot Thoughts
10. Can I Sit Next to You
11. My Mathematical Mind
12. Don't Make Me a Target
13. The Underdog
14. Black Like Me
Encore:
15. Small Stakes
16. The Way We Get By
17. Rent I Pay