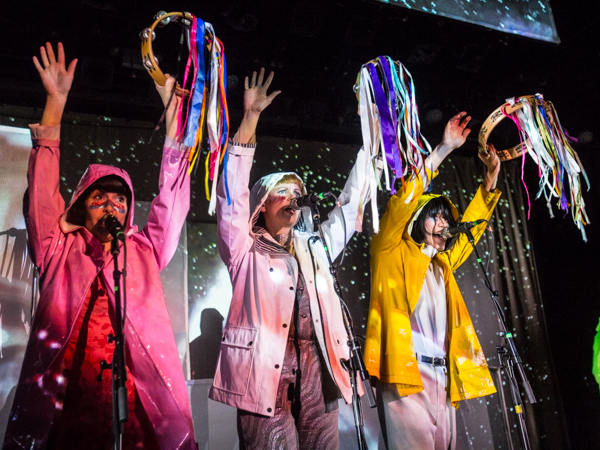 Superorgansim's ascent has been one of the most astonishing stories of the past year. Forming just last year, the group has since released their colorfully fun self-titled debut via Domino Records this March and played their debut show at House Of Yes late last year. They one-upped that performance with a sold-out show at Music Hall of Williamsburg on April 5. This was indeed a sold out show, as I was barely able to move around the venue, even at the very back of the room or upstairs. People are really flocking to this band it's clear why they're so joyous it's impossible not to leave their show without a smile on your face.

They already seemed more comfortable and confident on stage than the House Of Yes show and the crowd was singing along with all the words. It wasn't a surprise to learn not long after this show that they announced an even larger performance at Brooklyn Steel this September (tickets available here). It will be interesting what new elements they bring to this big-time show and if they stretch out the slightly too (understandably) brief 9-song set. Maybe a few new songs or covers are in the cards?
Find the full setlist posted below along with photos of both opener Helena Deland (who is great and we saw earlier this year at Baby's All Right) and Superorganism in the gallery below.
Helena Deland: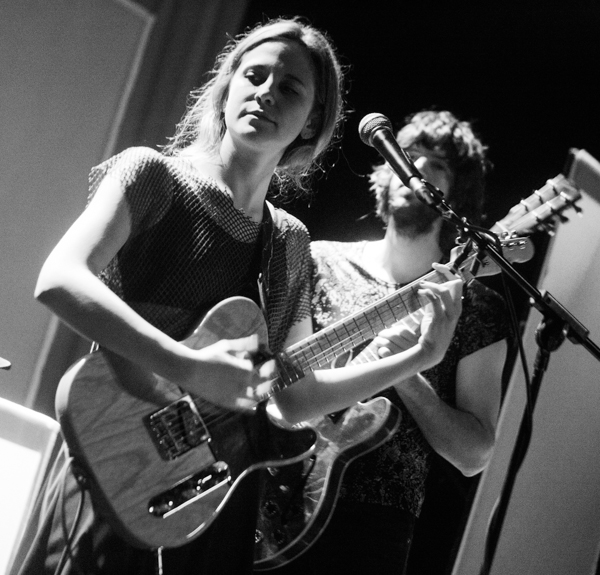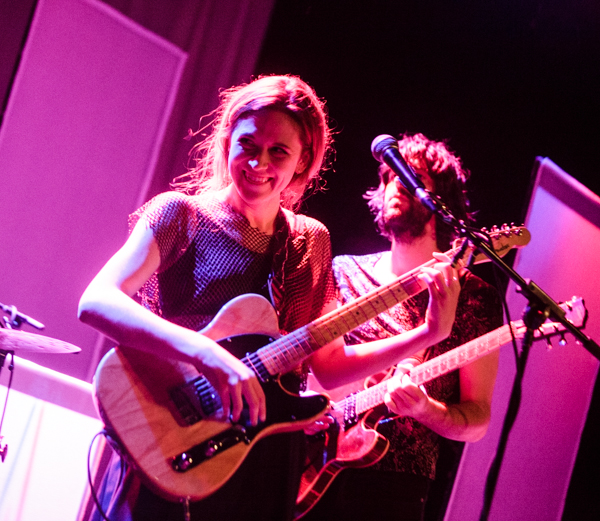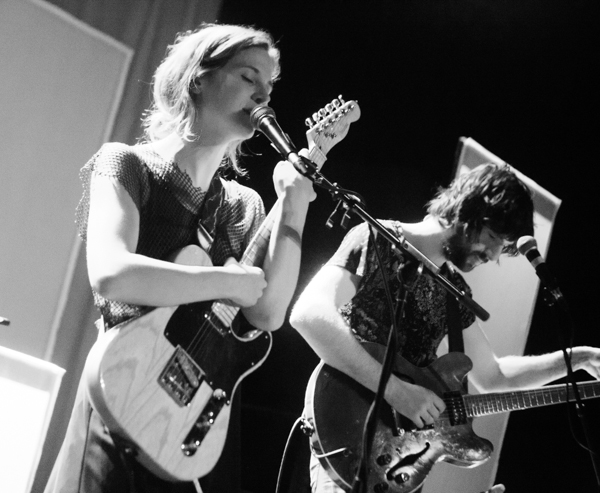 Superorganism: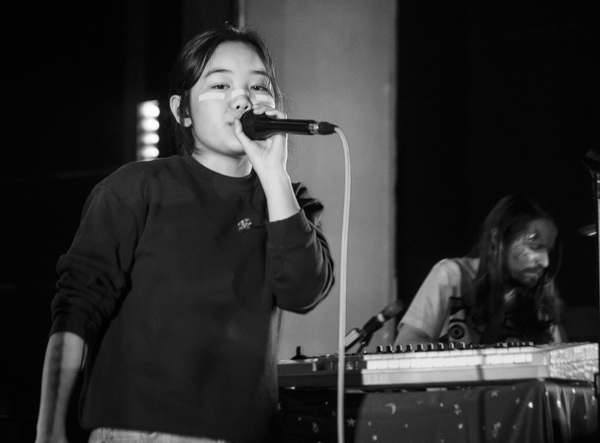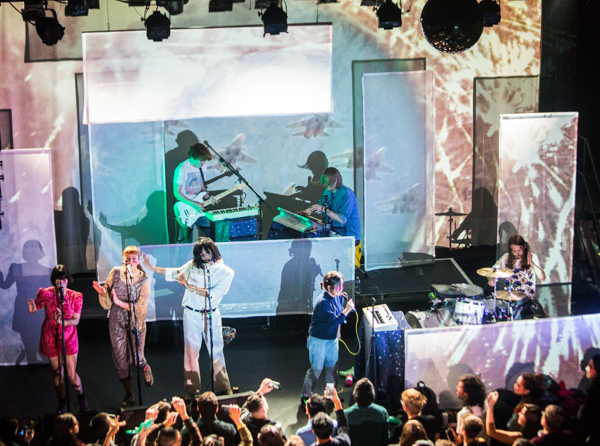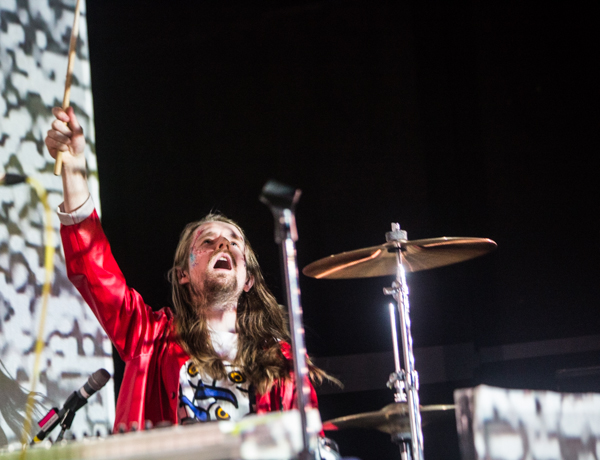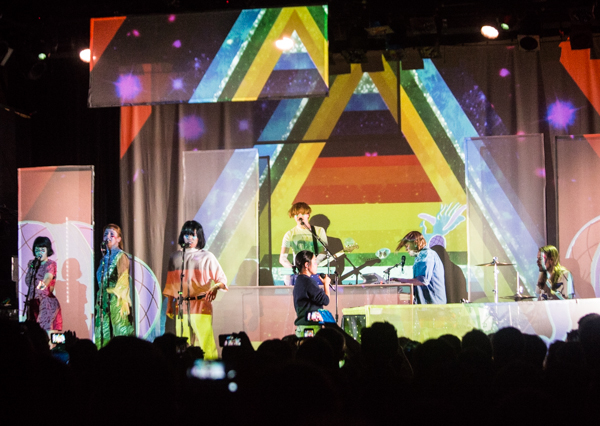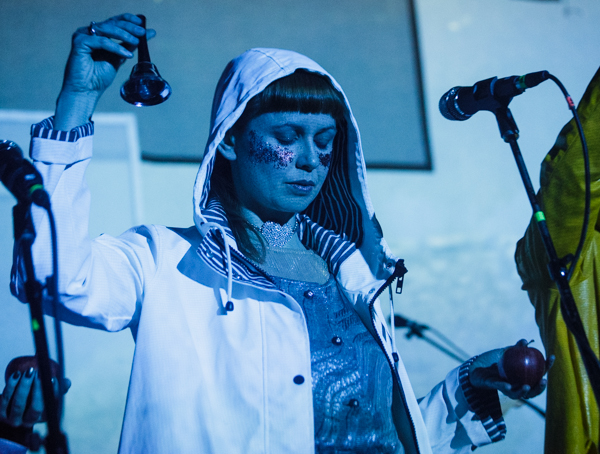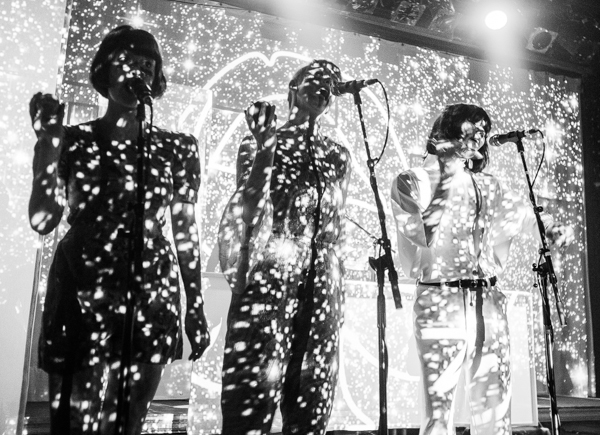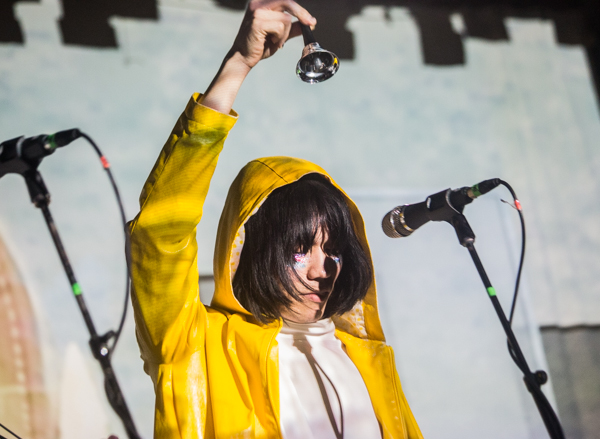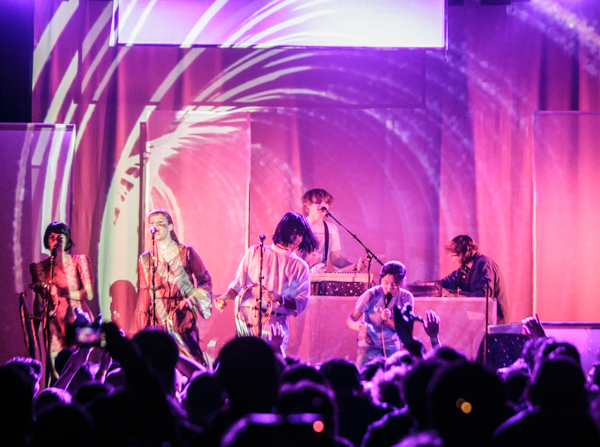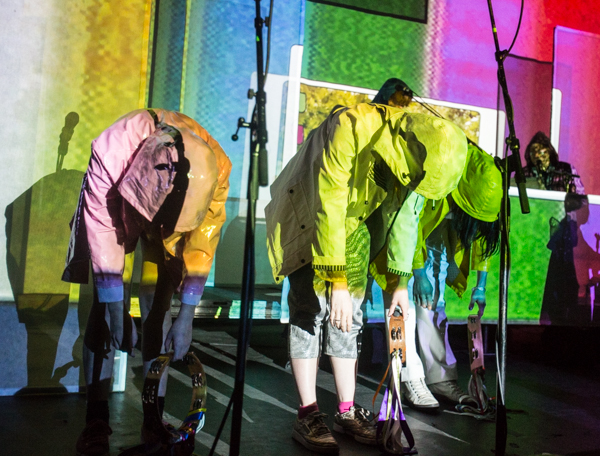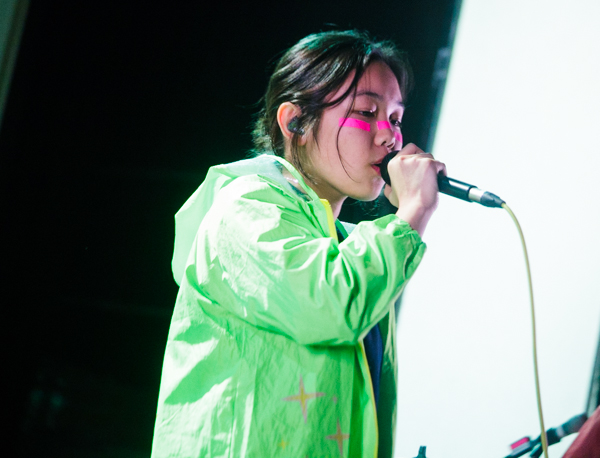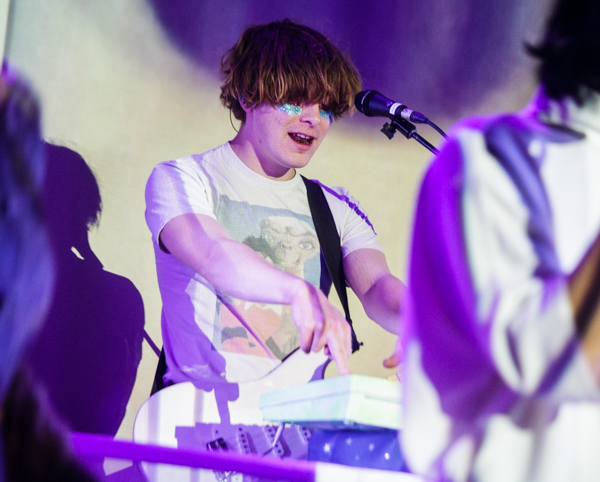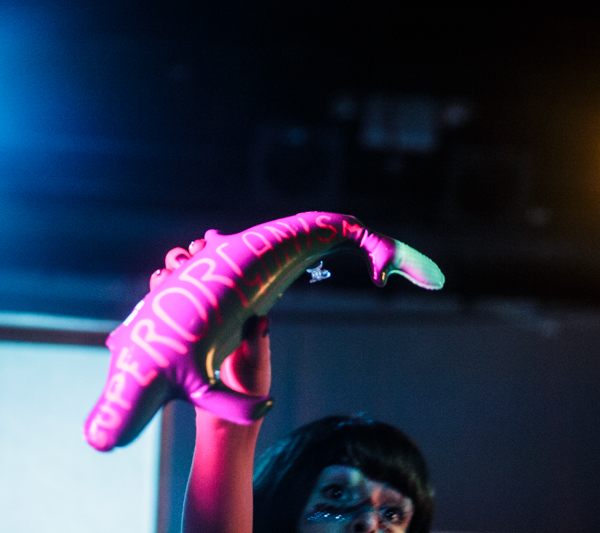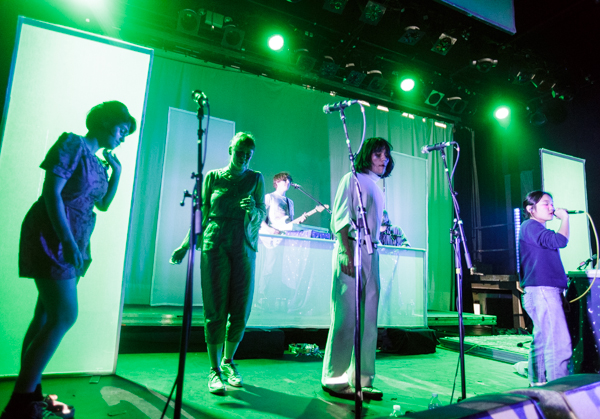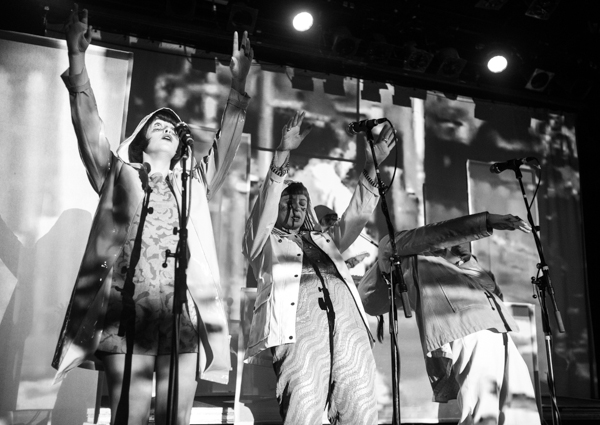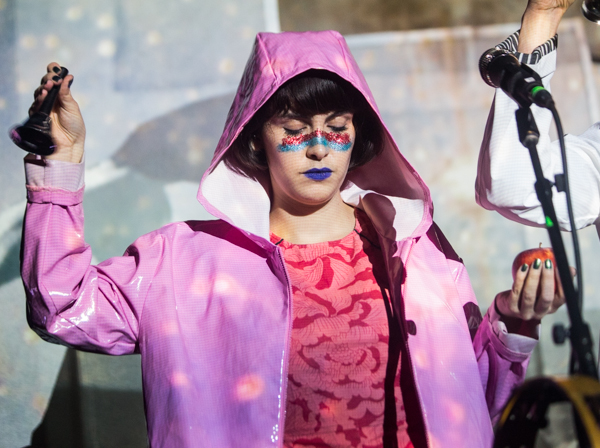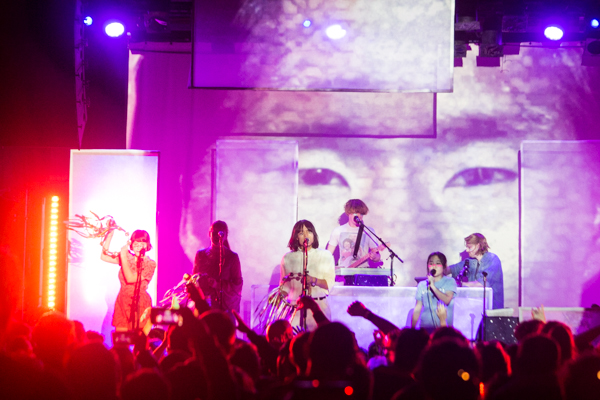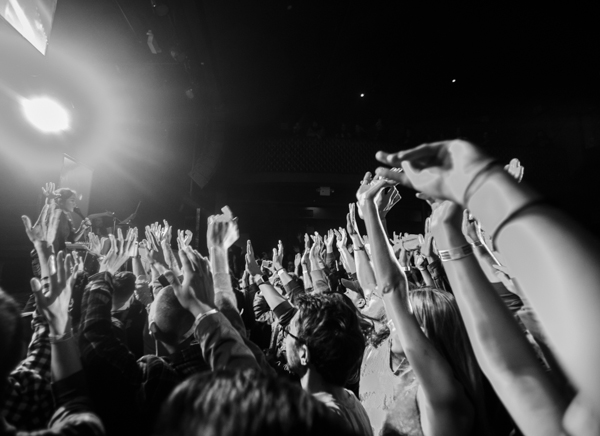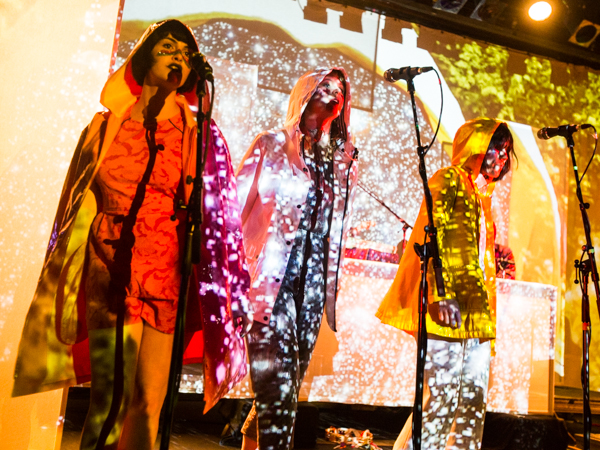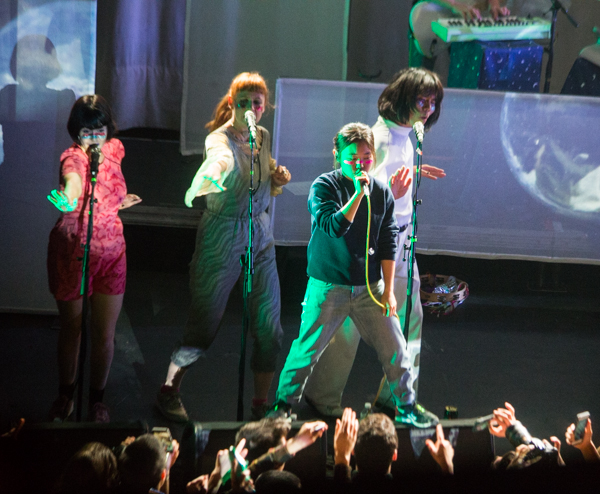 Superorganism Setlist:
1. It's All Good
2. Nobody Cares
3. Night Time
4. Reflections On The Screen
5. The Prawn Song
6. SPRORGNSM
7. Nai's March
8. Everybody Wants To Be Famous
Encore:
9. Something for Your M.I.N.D.
---
Join the conversation