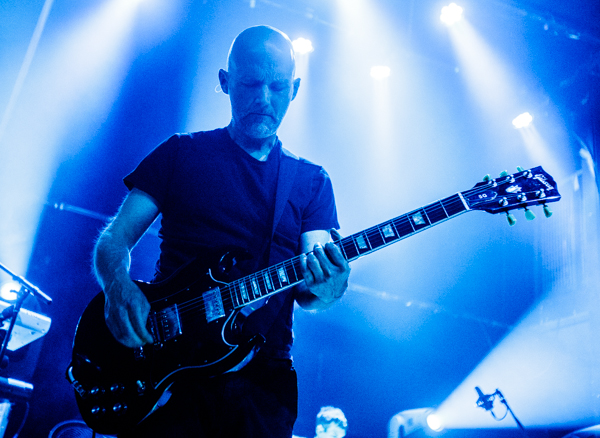 Moby's career has spanned almost as long as I have been alive. For the past three decades, he has released countless records spanning across many genres, always surrounding the world of electronic music, but never limiting himself to just that. On March 2 he returned with his 15th album, Everything Was Beautiful, and Nothing Hurt via Mute Records.

To help celebrate the release, Moby played two special intimate hometown shows in Brooklyn at Rough Trade NYC giving fans a chance to see him up close and personal. We caught night one of the sold out run on March 20. This marked my first proper live show from Moby (not counting his DJ set at the Escape Music Fest in 2014), which is quite shocking that it took me this long to finally see him perform.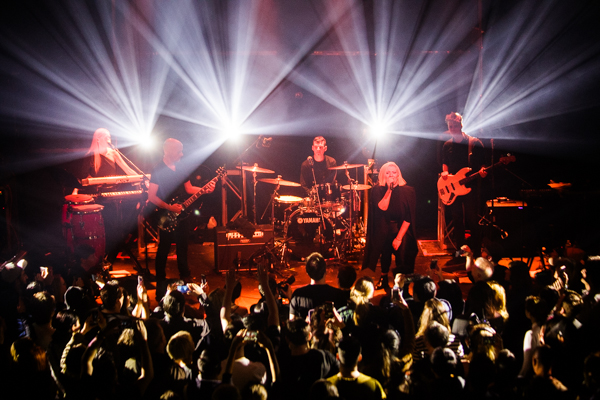 With such a legendary career, getting to see him for the first time in the tiny space of Rough Trade was a real treat. While so many think of Moby as a producer and DJ, for most of the show he was armed with a guitar and riffed through many of the new album tracks as well all the expected classics such as "We Are All Made of Stars," "Extreme Ways", "Go," and "Why Does My Heart Feel So Bad?" His band brought them to life in a passionate manner that was quite inspiring and left me in sheer awe of getting to see these huge songs played in such a fashion in a room the size of Rough Trade.
The show which lasted nearly two hours also featured a great cover of Led Zeppelin's "Whole Lotta Love" and plenty of stage banter including Moby shutting down a fan who just wouldn't stop shouting his name in-between songs. This was a show all about the music and it truly did all the talking for him.
Find the setlist posted below after the gallery of photos from his performance.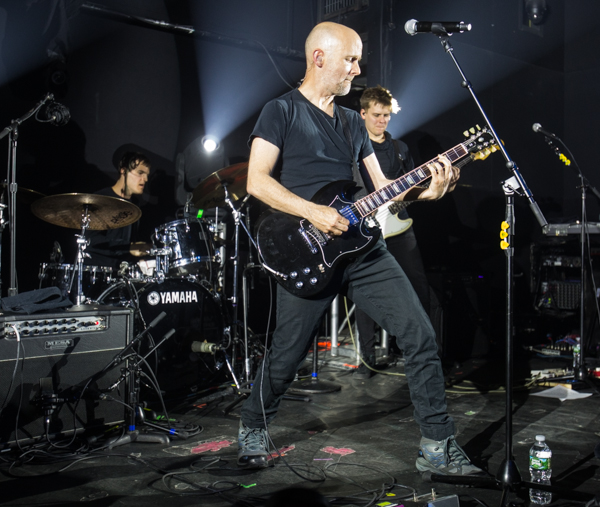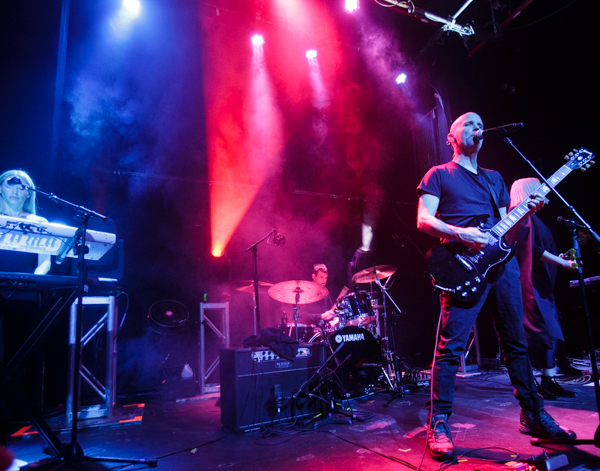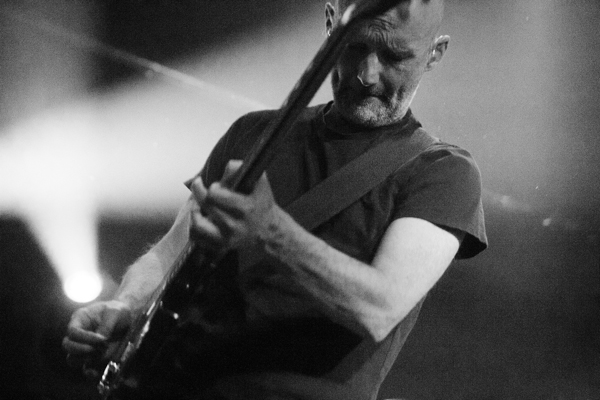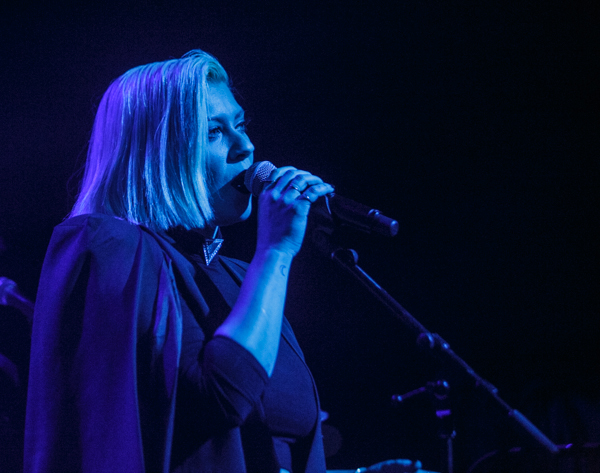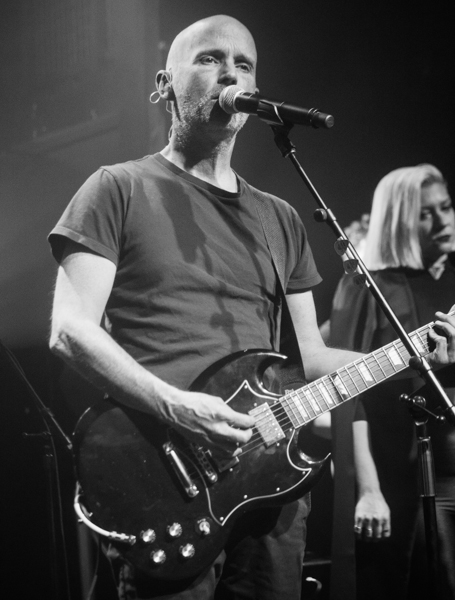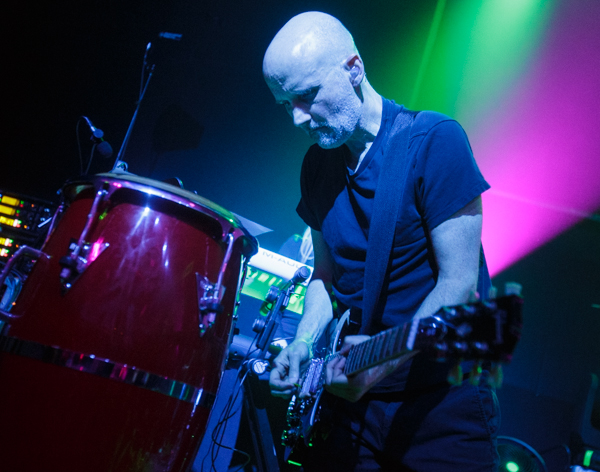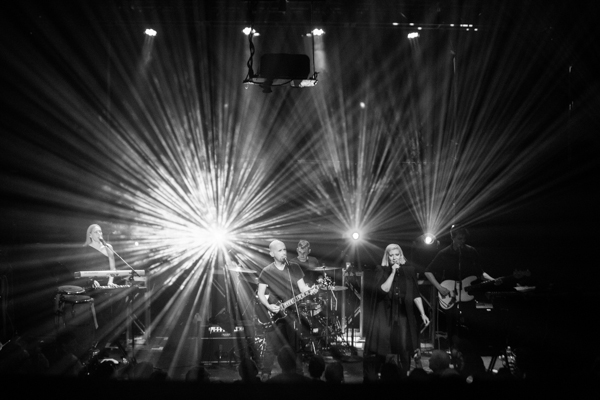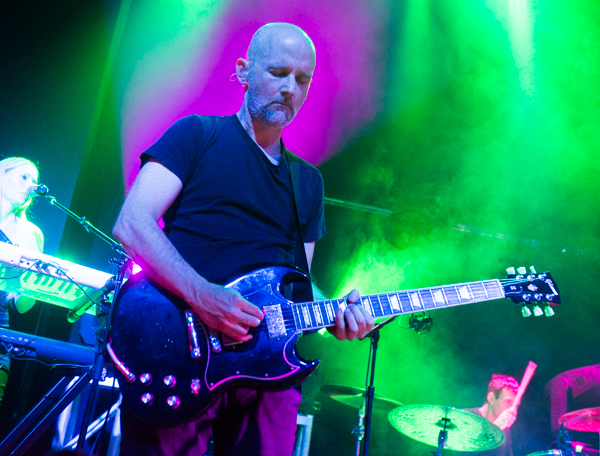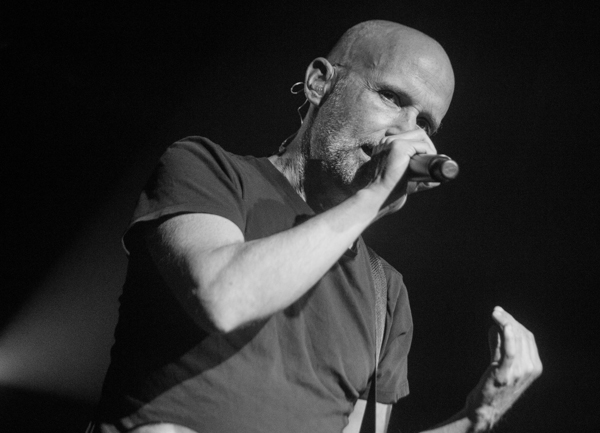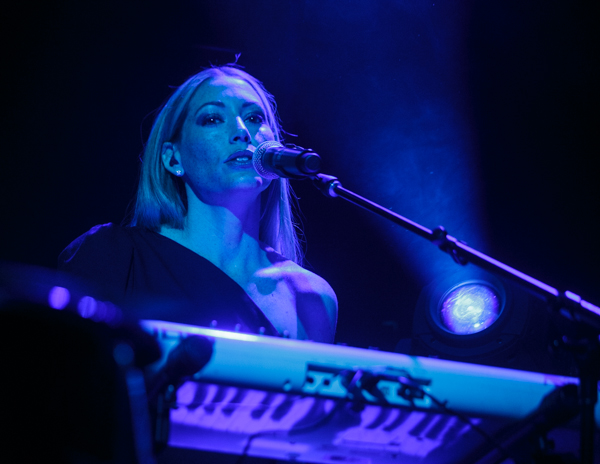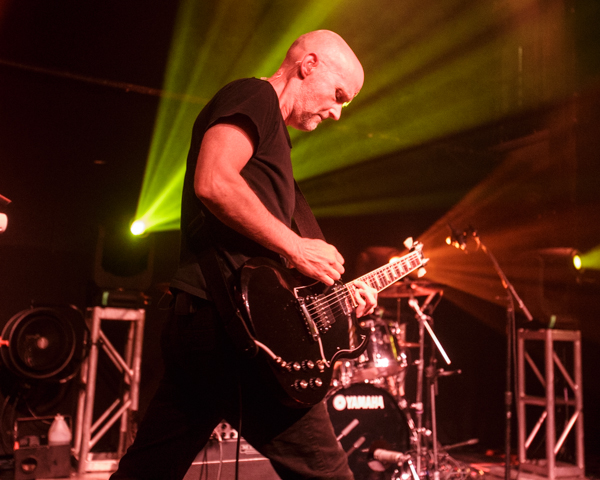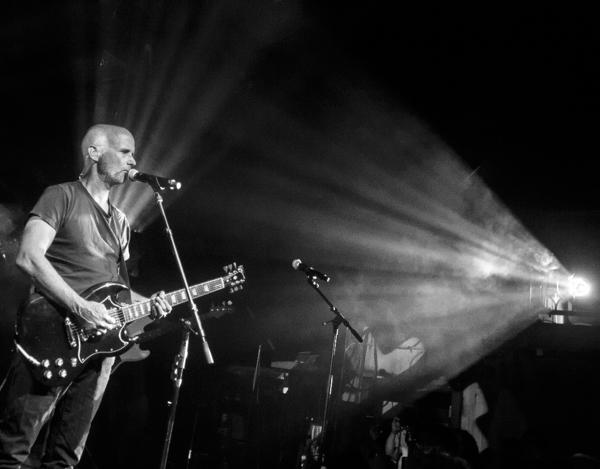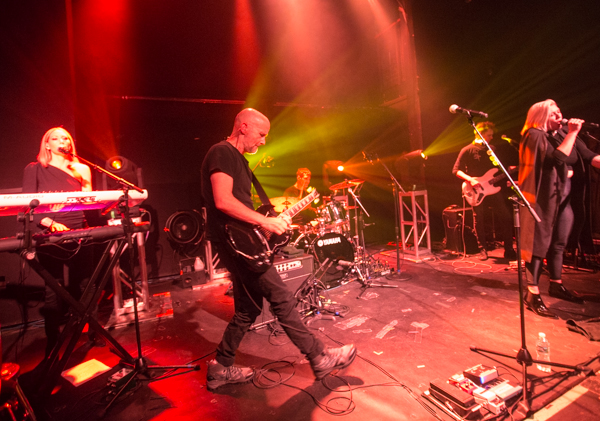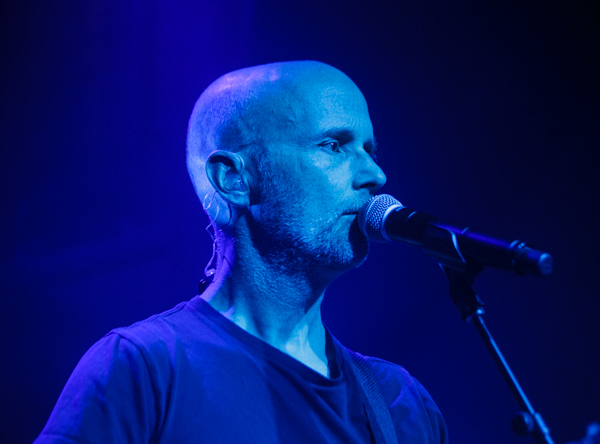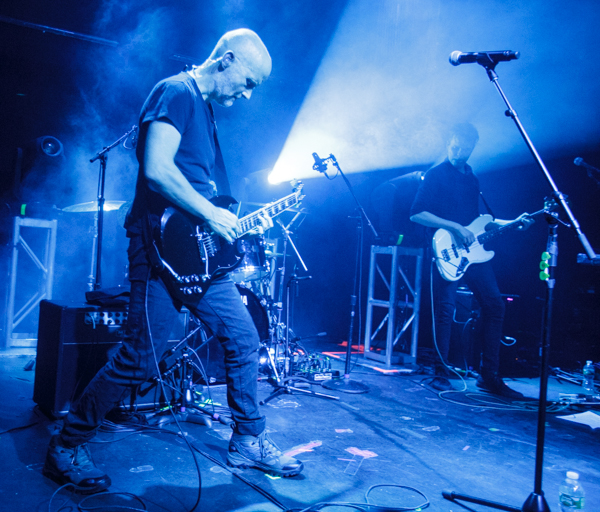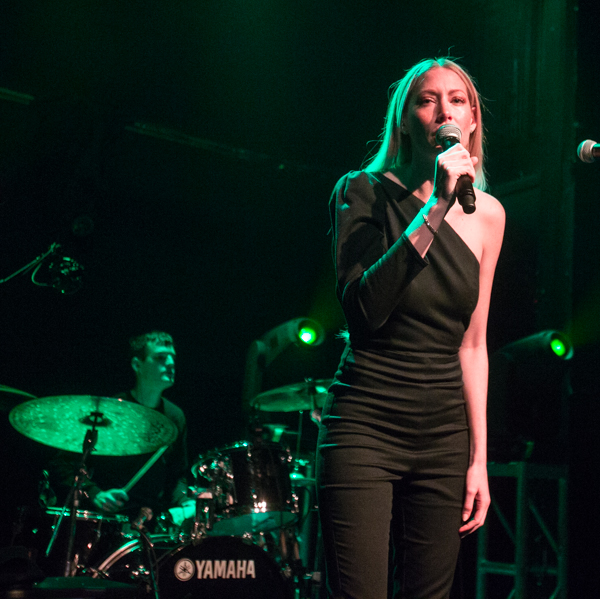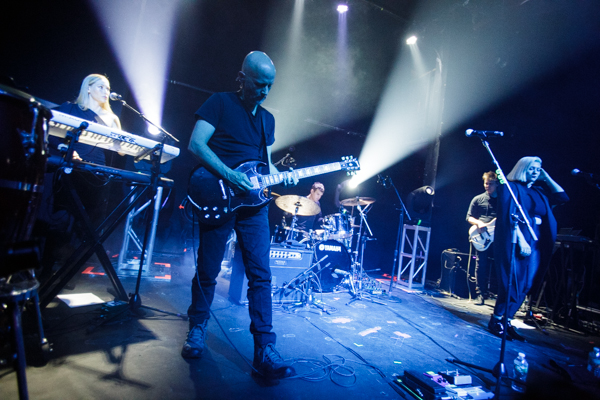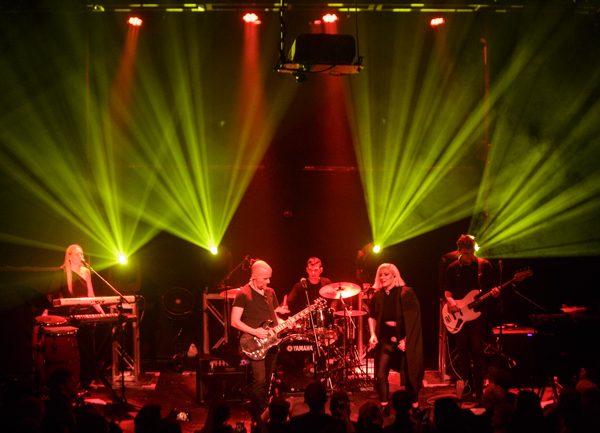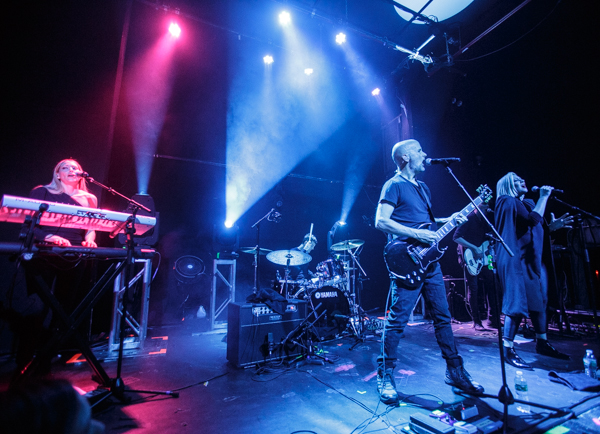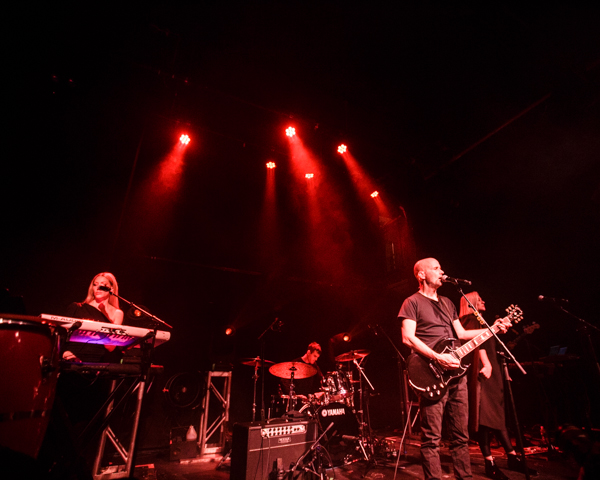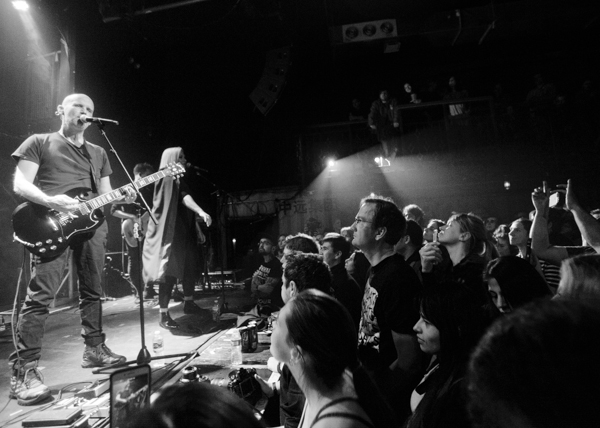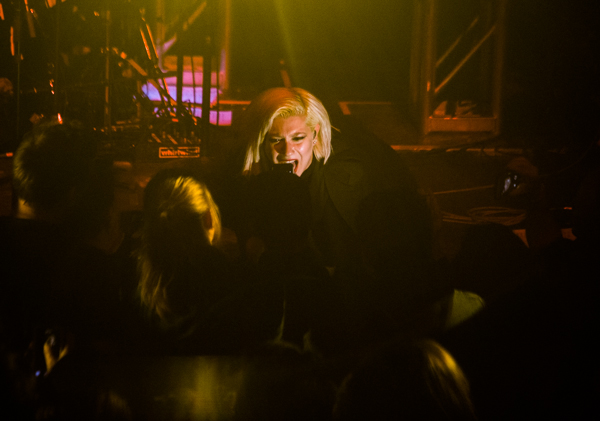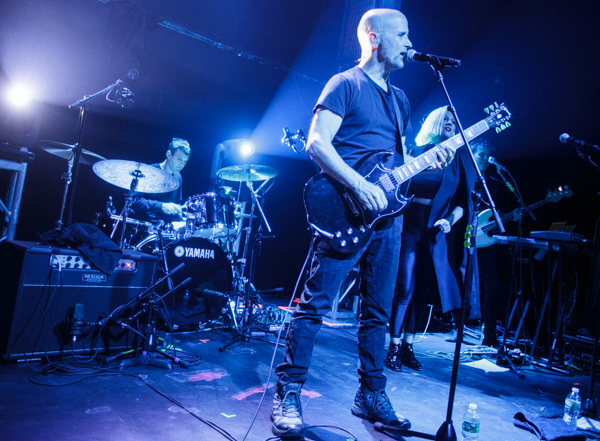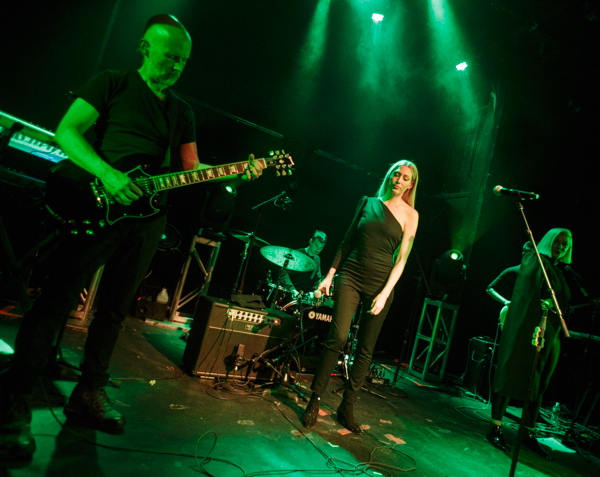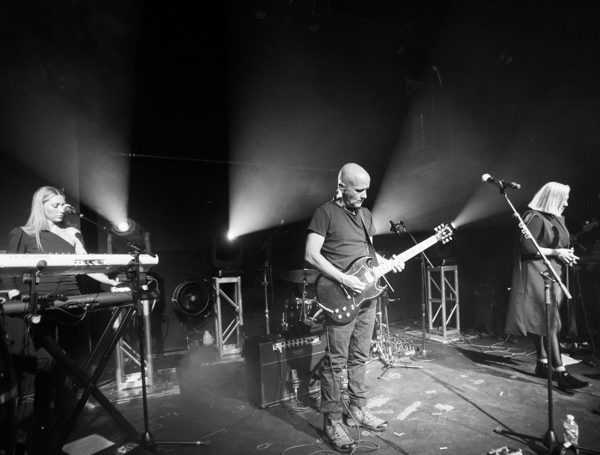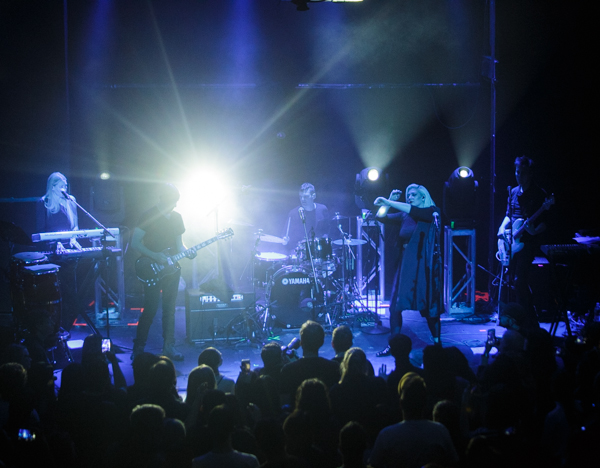 Moby Setlist:
1. Mere Anarchy
2. The Middle Is Gone
3. Falling Rain and Light
4. Why Does My Heart Feel So Bad?
5. Porcelain
6. This Wild Darkness
7. The Tired and the Hurt
8. The Last of Goodbyes
9. A Dark Cloud Is Coming
10. The Sorrow Tree
11. The Ceremony of Innocence
12. Like a Motherless Child
13. South Side
14. Extreme Ways
15. Natural Blues
16. Whole Lotta Love (Led Zeppelin cover)
17. Go
18. We Are All Made of Stars
19. Almost Home
---
Join the conversation