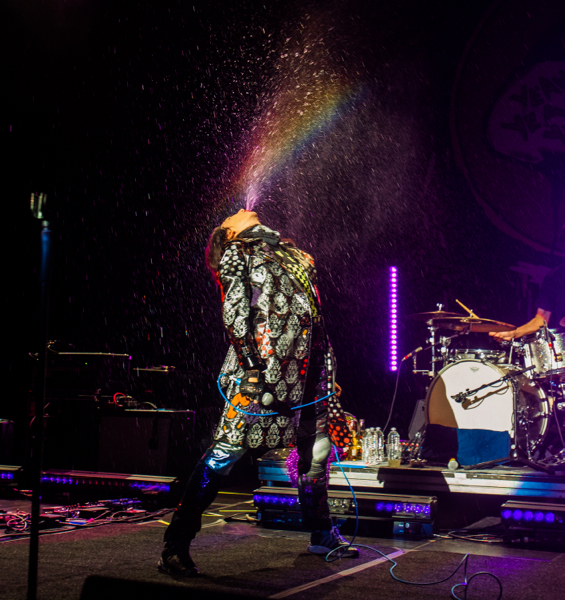 It's been a while since we heard from Yeah Yeah Yeahs, as they haven't released an album since Mosquito in 2013. It has been equally as long since they have properly toured, with their last NYC show coming at Barclays in 2013 (we caught them that year at their much smaller performance at Webster Hall).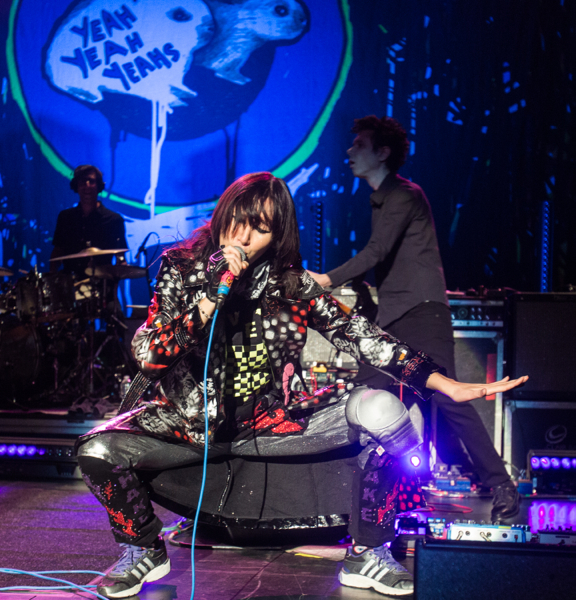 This year they finally reissued their milestone debut album Fever To Tell and celebrated its release with a special one-night performance at Kings Theatre on November 7. The night, which was properly dubbed "A Date With The Night" was totally dedicated to the album, with no opener, but rather the night began with Patrick Daughters short documentary There Is No Modern Romance, which was introduced by Lizzy Goodman, author of the popular new book Meet Me In The Bathroom, detailing the NYC rock scene in the early 2000s, which of course YYY's were a big part of.
As the documentaries credits rolled out while Fever To Tell track "Modern Romance" played out, the band walked on stage and seamlessly picked up the song live and off into the night we began. From there the band wasted no time upping the anty, ripping into "Rich," properly kicking off the show and raising the temperature of the show.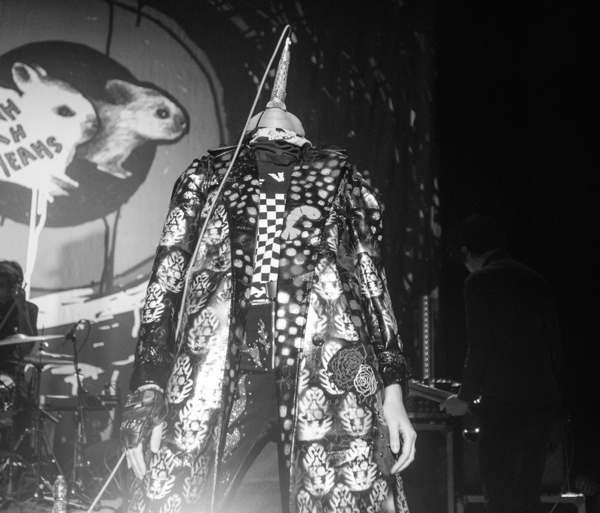 This wasn't just the band playing Fever To Tell in order, but rather almost all of its many classics were played (all except for "Man") along with various other of their best cuts from across their career, such as "Gold Lion," "Zero," "Cheated Hearts," and "Heads Will Roll."
The trio of Karen O, Nick Zinner, and Brian Chase were completely locked in and seemed genuinely thrilled to be playing to such a feverish and adoring crowd. While Kings Theatre wasn't the first place you'd think to see YYY's, the lovely theatre turned out to be a pretty great place to see them do their thing. Seeing the double encore performance of "Date With The Night," was not only a particular highlight of this show, but of an entire year of showgoing for me.
We can only hope that this return isn't just a one-off, but rather a hint for more things to come, with the possibility of a new album and more tour dates in 2018.
Find a full gallery of photos from their performance posted below, along with the setlist.
Lizzy Goodman: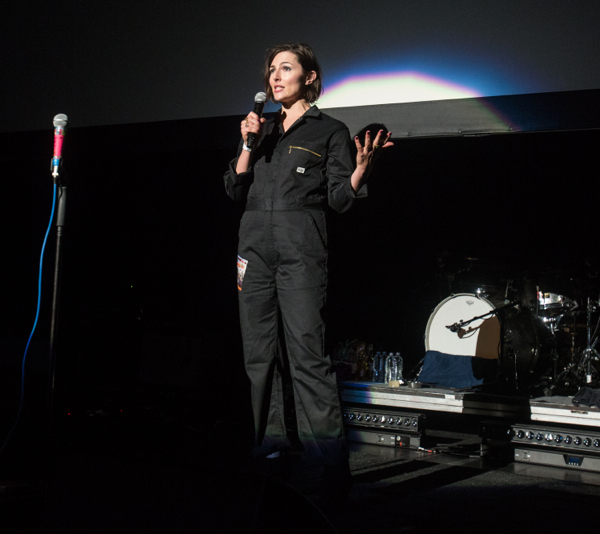 Yeah Yeah Yeahs: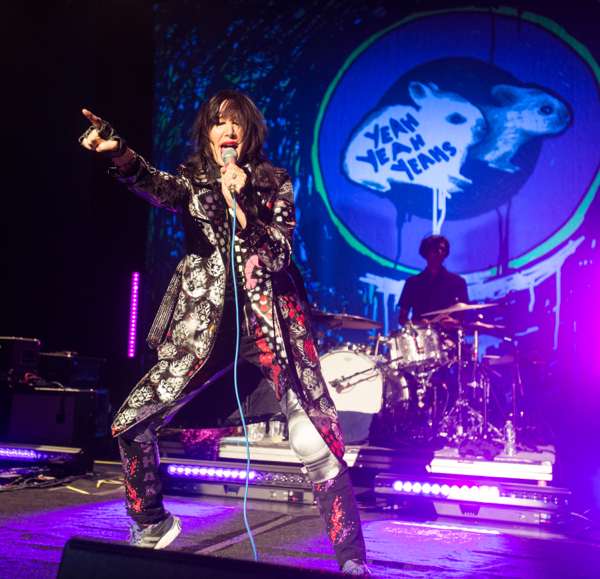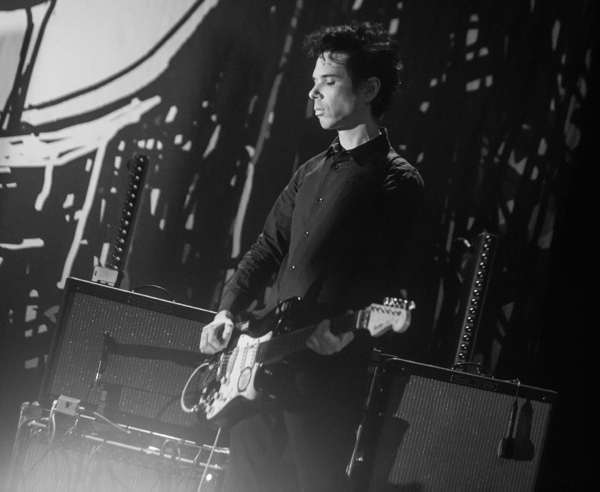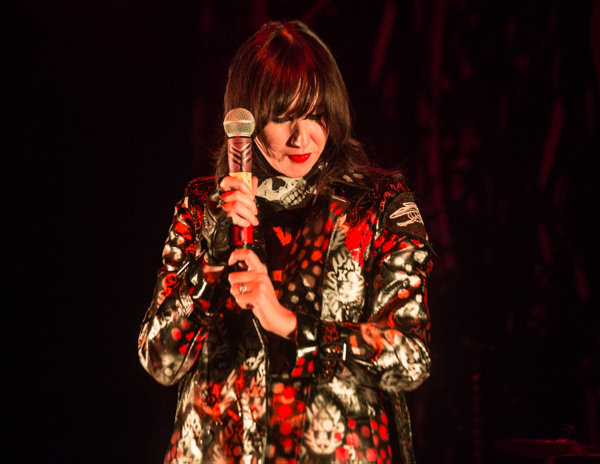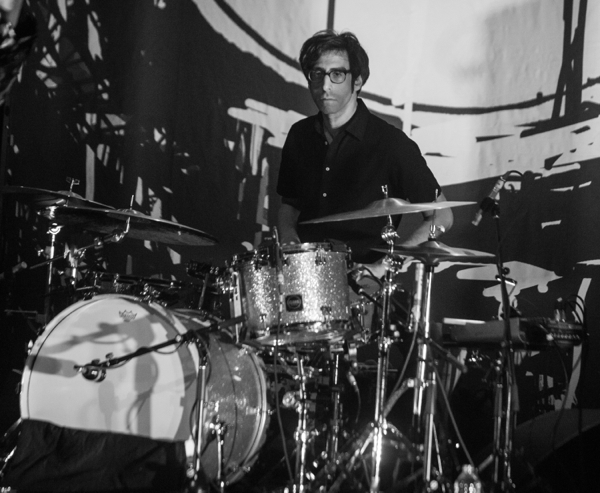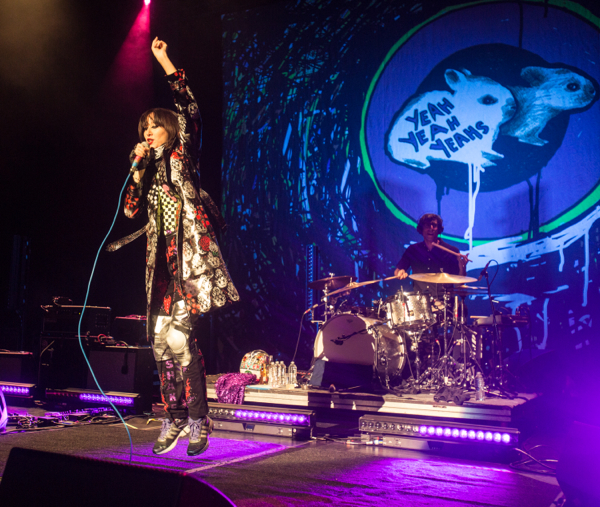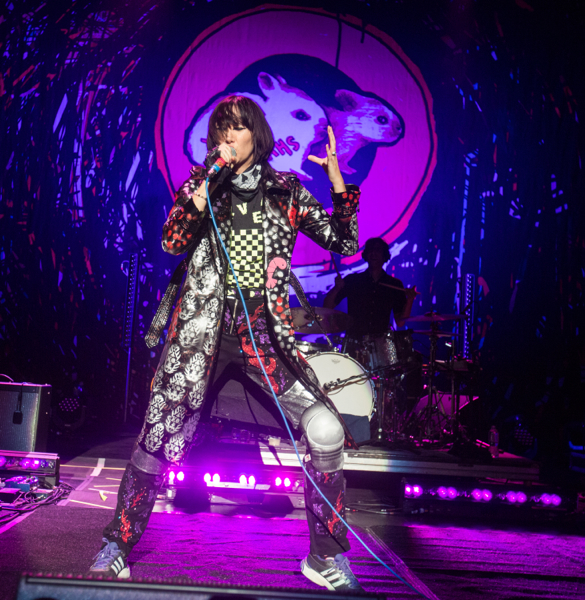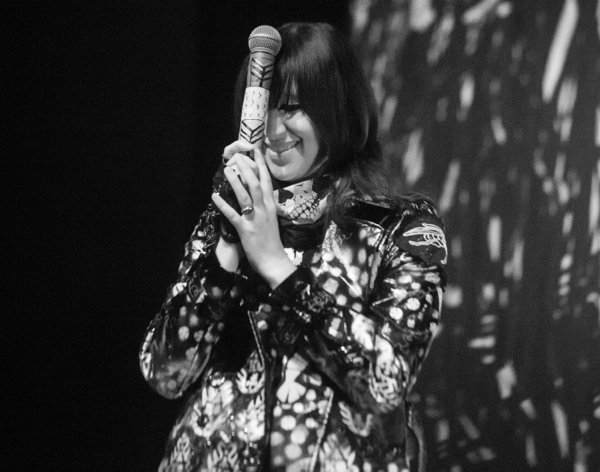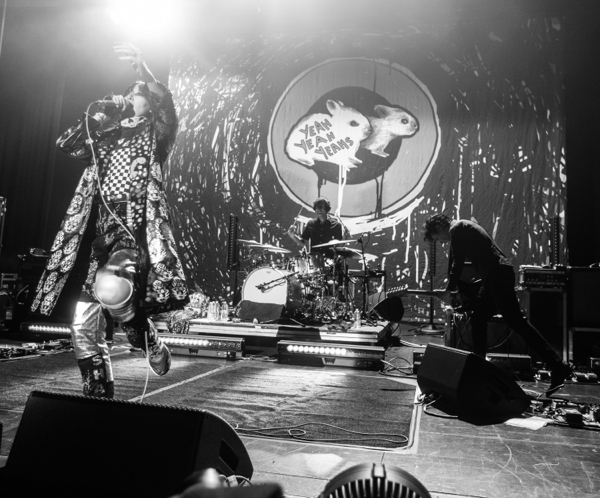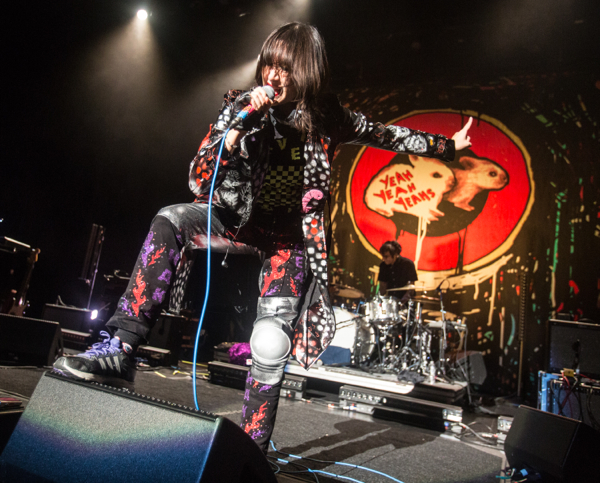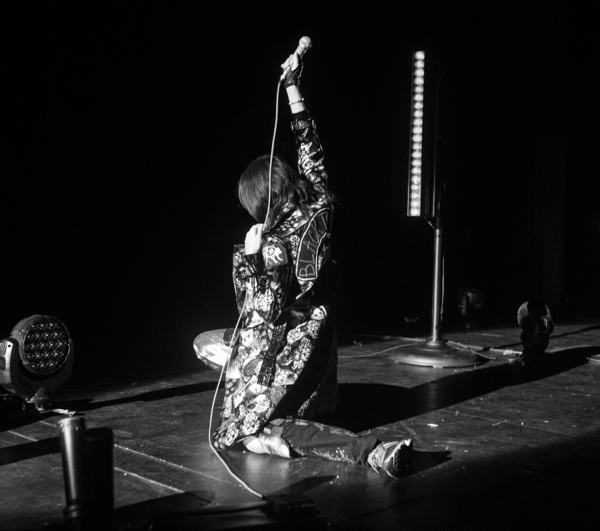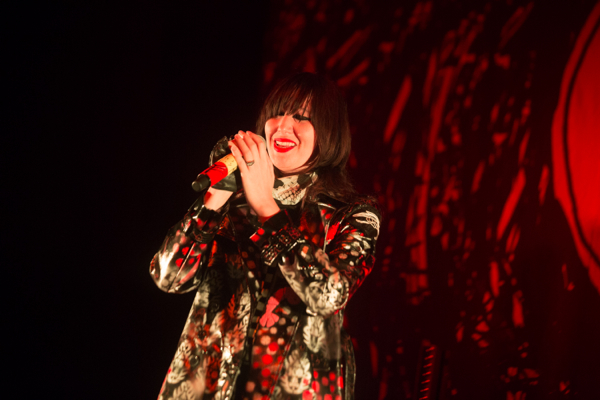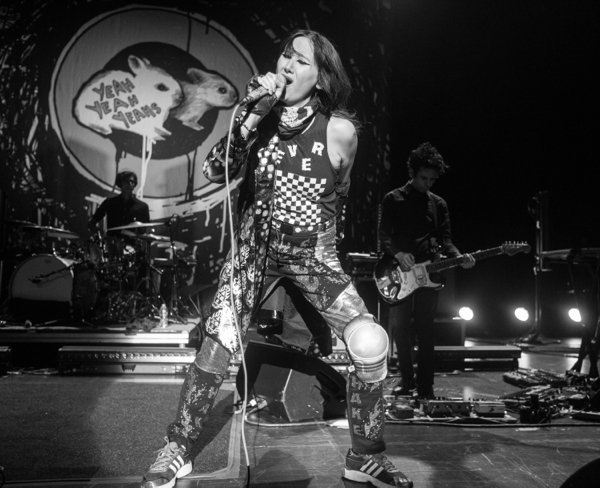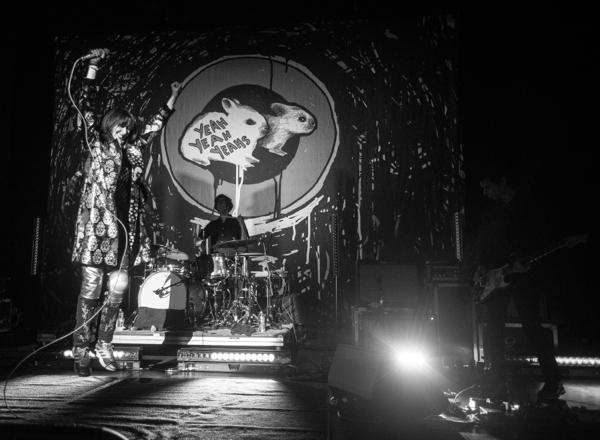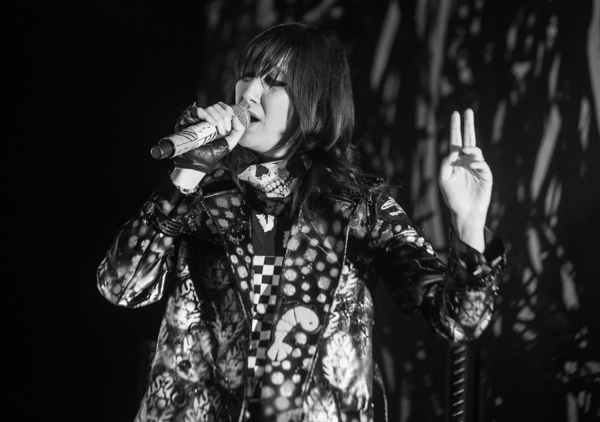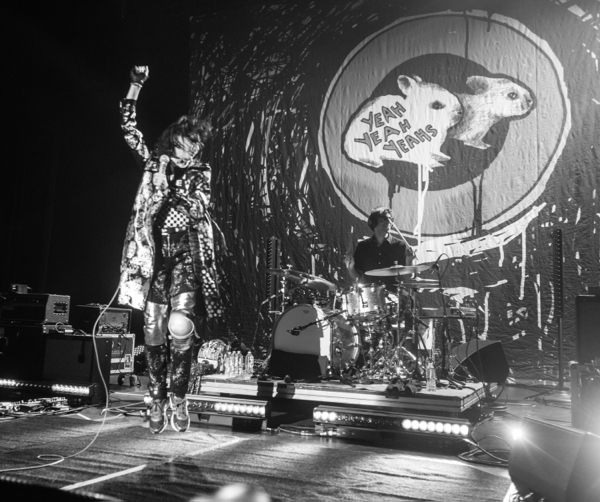 Yeah Yeah Yeahs Setlist:
1. Modern Romance
2. Rich
3. Cold Light
4. Black Tongue
5. Gold Lion
6. No No No
7. Under the Earth
8. Zero
9. Sacrilege
10. Pin
11. Soft Shock
12. Maps
13. Cheated Hearts
14. Heads Will Roll
Encore:
15. Poor Song
16. Y Control
17. Tick
Encore 2:
18. Date With The Night
---
Join the conversation