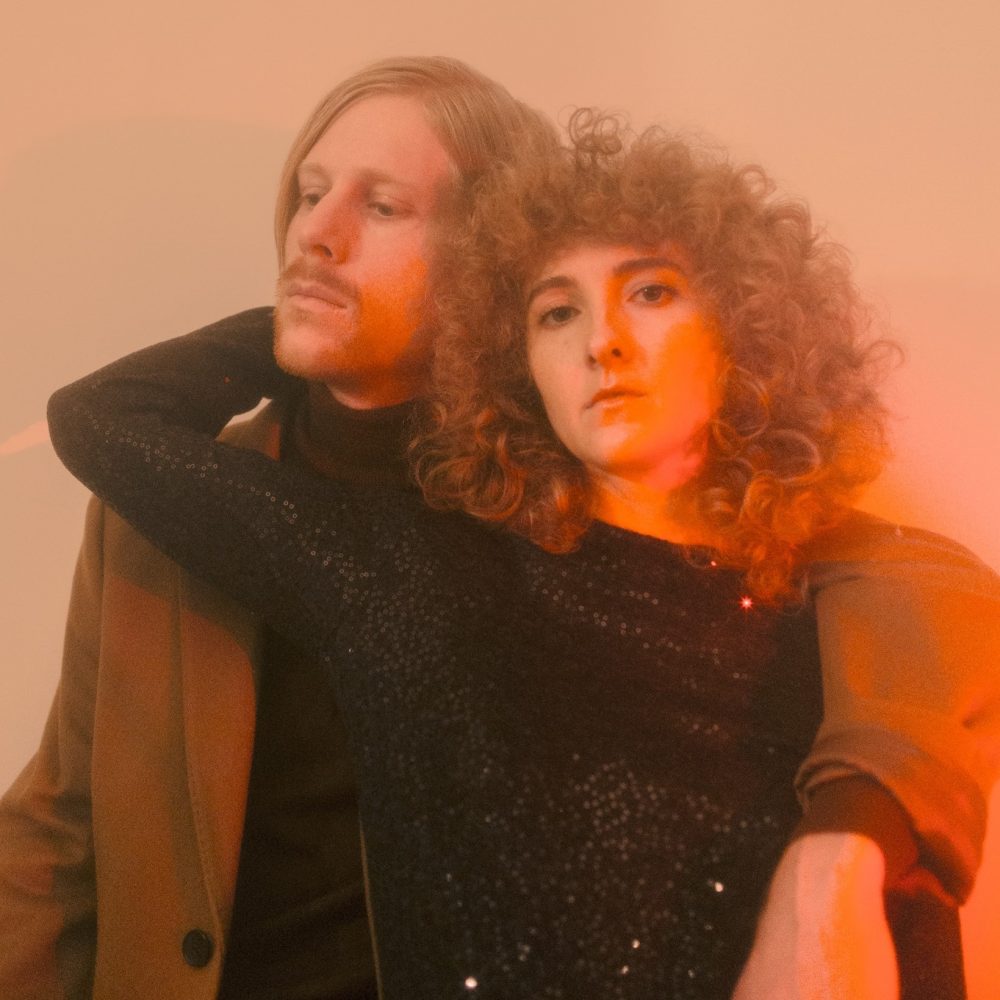 At this point of their career, Tennis can just release music and I'm comfortable knowing that it will be yet another enjoyable release from the duo of Alaina Moore and Patrick Riley. So many of the other artist that arrived during that golden age of music blogs have either lost a step or faded completely. But not Tennis, they have stayed as consistent as ever, a rare steady hand in a game full of flashes in the pan.
They released their solid new album Yours Conditionally this March via their own label Mutually Detrimental and this month they returned quickly with a new 5-song EP entitled We Can Die Happy.
Below I have shared two very delightful offerings from the EP, the very warm and Tennis-esque cut "Diamond Rings" as well as the sweet and tender "I Miss That Feeling." Both prove once again that Tennis have no shortage of good tunes, or signs of slowing down anytime soon.
Find both songs posted below along with the bands upcoming winter dates, which include a stop at Brooklyn Steel on January 23.
Tennis Fall/Winter Tour 2018
Nov 24 // San Diego, CA // Music Box •
Nov 25 // Santa Ana, CA // Constellation Room •
Nov 27 // Sacramento, CA // Harlow's •
Nov 29 // Eugene, OR // Hi-Fi Music Hall •
Nov 30 // Portland, OR // Wonder Ballroom •
Dec 1 // Seattle, WA // Neptune Theater •
Dec 2 // Vancouver, BC // The Cobalt •
Jan 6 // Denver, CO // Ogden Theater
Jan 10 // Omaha, NE // The Waiting Room
Jan 11 // Minneapolis, MN // Fine Line Music Cafe
Jan 12 // Milwaukee, WI // Turner Hall Ballroom
Jan 13 // Chicago, IL // Metro
Jan 15 // Indianapolis, IN // the Hi-Fi
Jan 16 // Detroit, MI // Majestic Theatre
Jan 18 // Toronto, ON // The Mod Club Theatre
Jan 19 // Ithaca, NY // The Haunt
Jan 20 // S. Burlington, VT // Higher Ground Showcase Lounge
Jan 21 // Boston, MA // Royale
Jan 23 // Brooklyn, NY // Brooklyn Steel
Jan 24 // Washington, DC // 9:30 Club
Jan 25 // Philadelphia, PA // Union Transfer
Jan 27 // Carrboro, NC // Cat's Cradle
Jan 29 // Atlanta, GA // Terminal West
Jan 30 // Nashville, TN // Mercy Lounge
Feb 1 // Dallas, TX // Tree's
Feb 2 // San Antonio, TX // Paper Tiger
Feb 3 // Austin, TX // Emo's
• – support by Wild Ones
---
Join the conversation