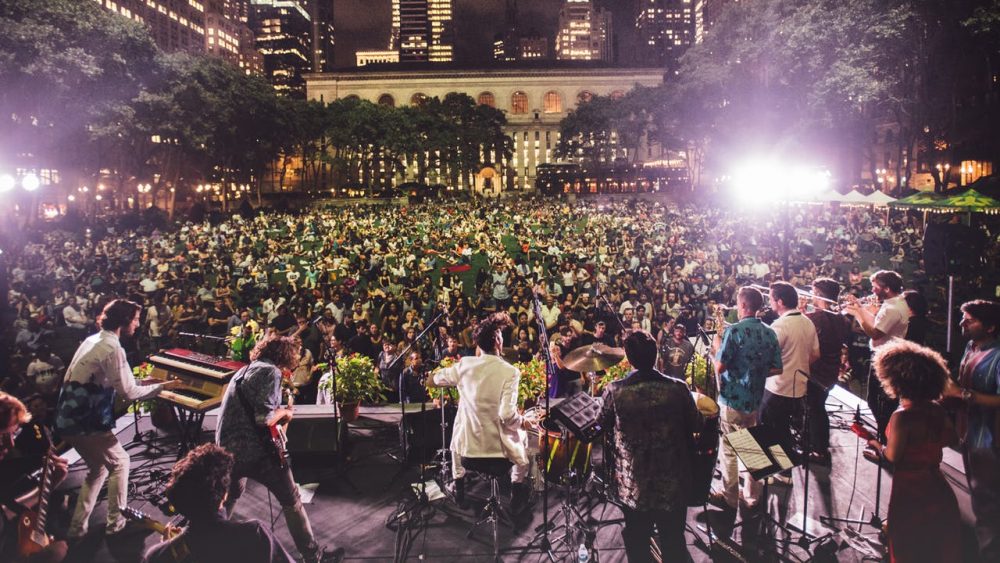 (Photo by Ryan Muir)
The Emerging Music Festival
returns to Bryant Park for it's third year, expanding to a two-day format this Friday and Saturday, bringing double the dose of music and new emerging talent.
Friday night will feature performance from 79.5, Luke Elliot, Mail The Horse and Landlady, while Saturday features Breanna Barbara, RIPS, Cassandra Jenkins, Maybird, Super Yamba Band and Space Captain. It's an exciting and eclectic line-up of new talent to keep an eye out for. The fact that it's a free show for two days, is the cherry on top.
For more on the festival head to the event page and drop on in to Bryant Park this weekend if you're in the area.