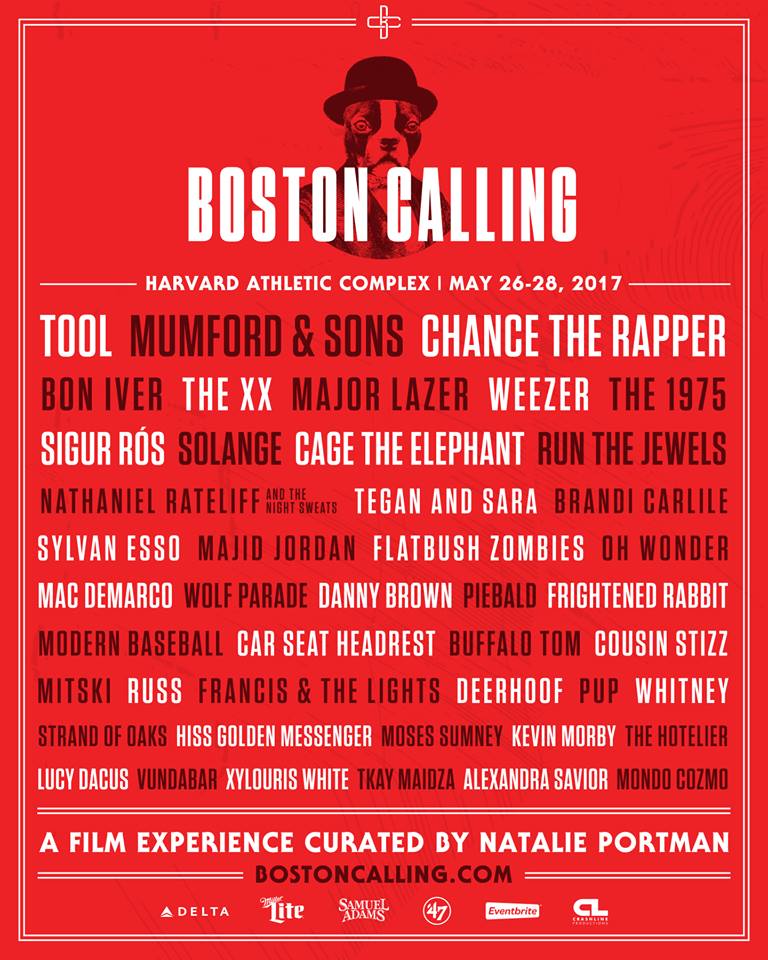 The 2017 edition of Boston Calling kicks off tomorrow and it looks to be the biggest version yet, both figuratively and quite literally. This is the eight edition of the festival, and now the festival has moved to the much bigger Harvard Athletic Complex, which allowed them to double the amount of acts they were able to host, in addition to making the festival much larger on many different levels.
The diverse lineup will feature headlining sets from the likes of Chance The Rapper, Tool. Bon Iver, Sigur Ros, The XX, Major Lazer, Weezer and more. With so many stages, Boston Calling vets will finally have the unfamiliar problem of conflicts, which wasn't an issue with the previous two-stage set-up at City Hall. But hey, with more great artists come more tough choices.
If you're in the area or still debating whether to go, there are still three-day tickets available as well as single day passes. Head here for more information on tickets.