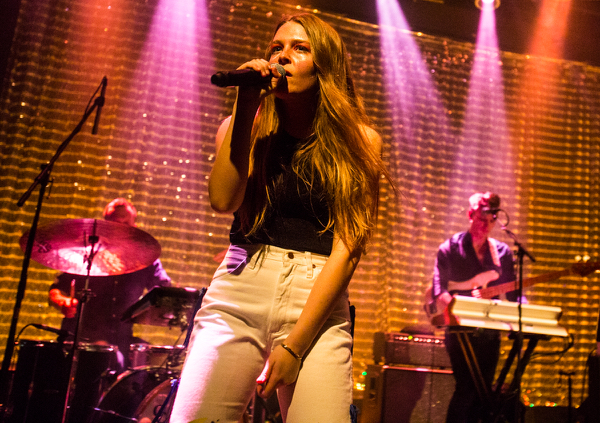 Maggie Rogers was just a student at NYU last year when her entire life changed in an instant. As a student at the Clive Davis Institute of Recorded Music, she became a viral sensation overnight after Pharell Williams surprised the class, critiquing the songs that the students brought that day. He offered honest critiques to all the students, but when Rogers came up and played him a song called "Alaska," Pharrell was caught off guard, immediately impressed, offering no notes, just left there in awe. He was spot on, as the song became a legit hit and got her a record deal with Capitol Records.
Since then, Rogers has become a rising pop star, going on to release Now That The Light Is Fading, her first big-time EP on Captiol, which she has been touring hard in support of since the second week of January. Last night she brought it all back to where it all started in New York, playing to a sold out Bowery Ballroom, which sold out in mere hours, just like Music Hall of Williamsburg, which she plays tonight.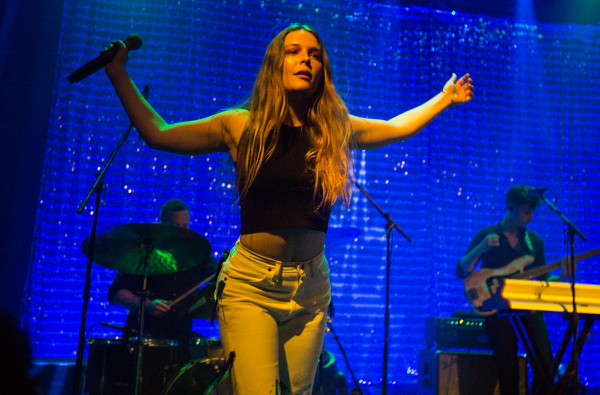 After opening with "Color Song," Rogers greeted the crowd, telling us how weird it was to be playing to a packed Bowery Ballroom, a place where she saw many shows as a student. She looked back on just how much change that happened with her life in the past year, admitting that just last December she played to about 20 people at Pianos, which really put all of her newfound success in perspective.
Rogers delivered many of the pop-minded offerings from her EP, as well as a few older tracks from albums that were a bit more stripped down than her new material. This included a song called "Little Joys," that she jokingly admitted was made up of just three chords which she stole from a Sharon Van Etten song, who just happened to be in the audience. With only a limited batch of songs fit for the tour, she extended the set with a interesting cover of Neil Young's "Harvest Moon."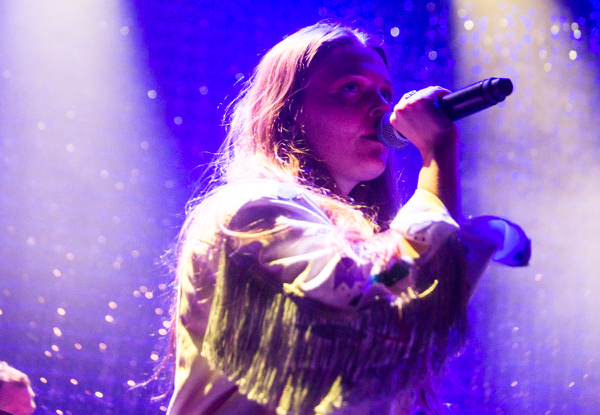 Before bringing it all home with "Alaska," Rogers reflected once more, explaining how all these songs were about her time here in New York, and how surreal it was to be playing at Bowery. It hit her all at once, and tears started flowing from her eyes as she took it all in. The round of applause from the crowd as she wiped away tears from her eyes was an unforgettable moment. It was refreshing to see an artist that found quick success truly appreciate it, seemingly not taking it for granted.
It won't be long until Rogers is selling out much larger spaces, making it a real treat to see her early days as an artist at a room like Bowery Ballroom.
Find photos of her performance, as well as local openers JIL, posted below, along with her setlist.
Maggie Rogers Setlist:
1. Color Song
2. Split Stones
3. Dog Years
4. Say It
5. Hashtag
6. Little Joys
7. Better
8. Harvest Moon (Neil Young Cover)
9. On + Off
10. Alaksa
JIL: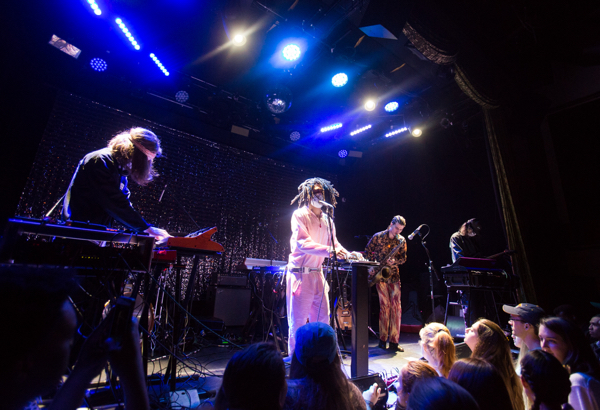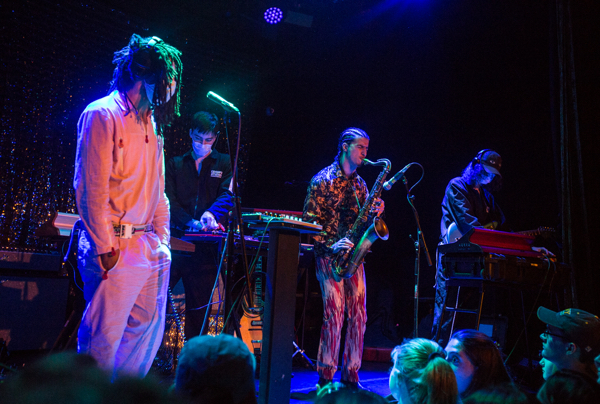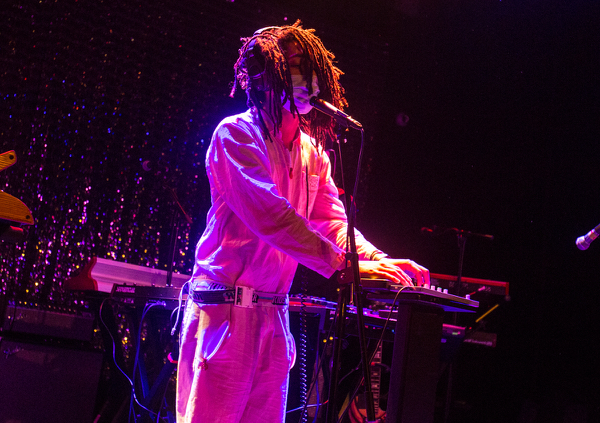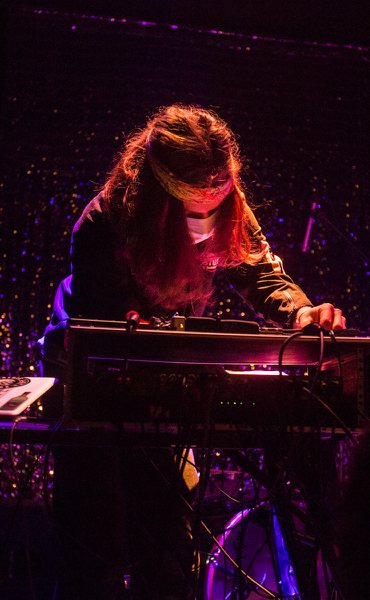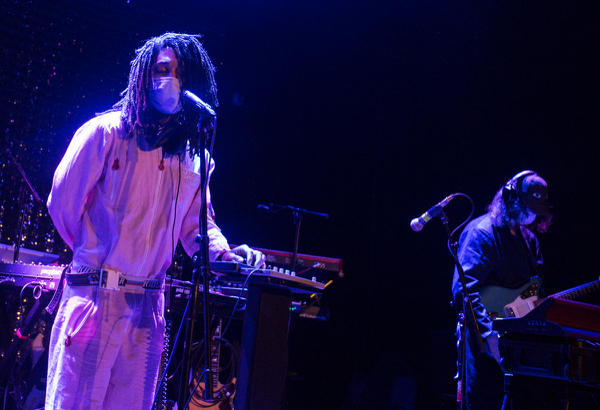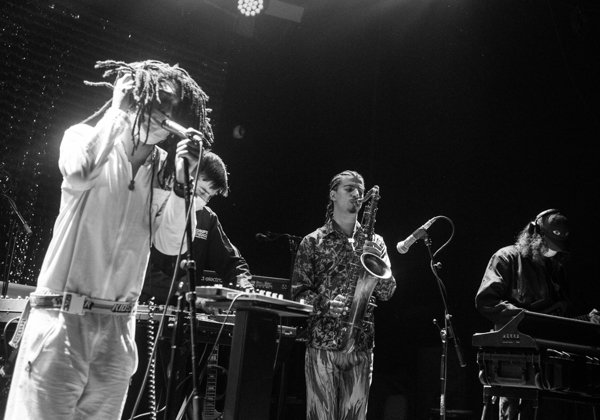 Maggie Roggers: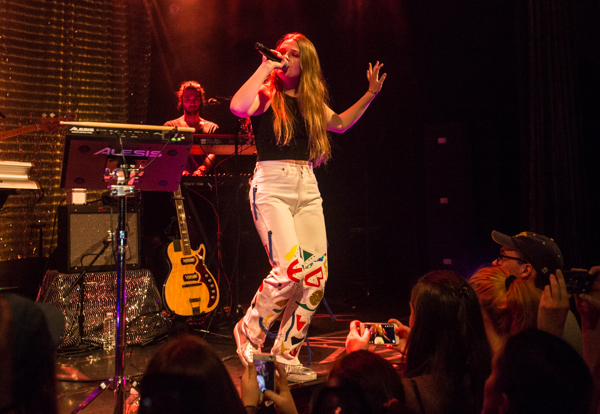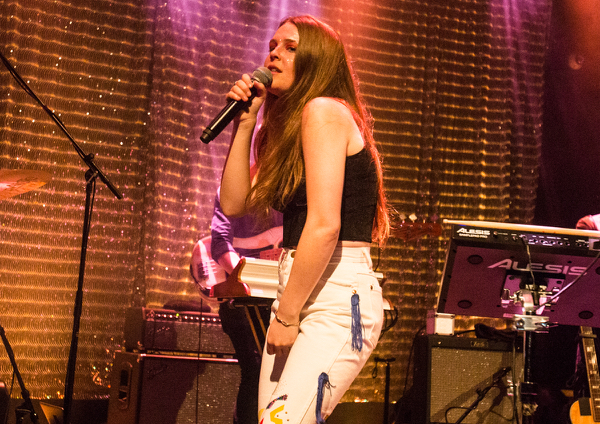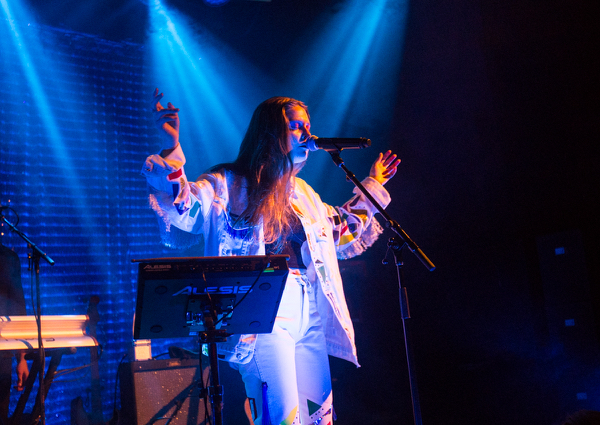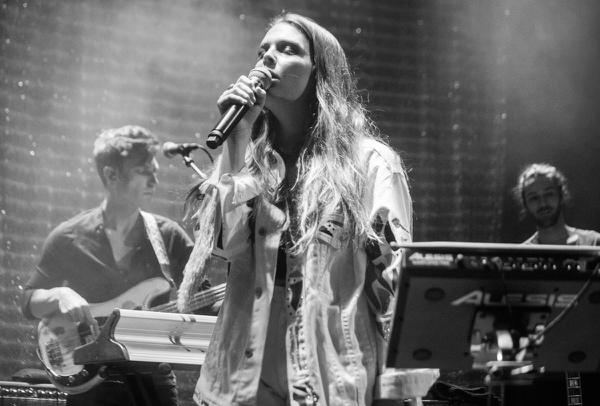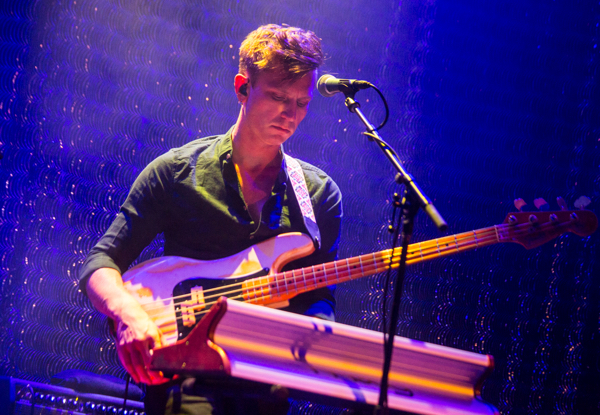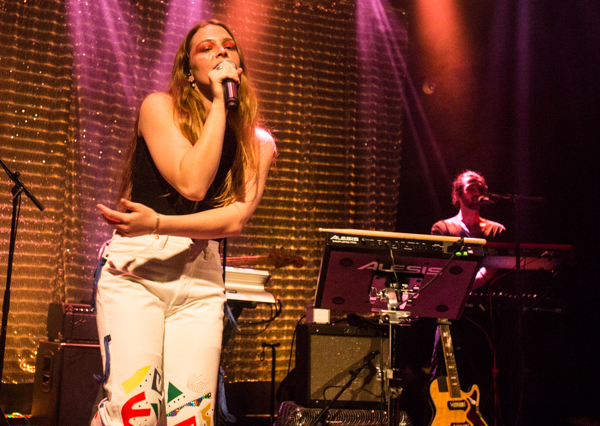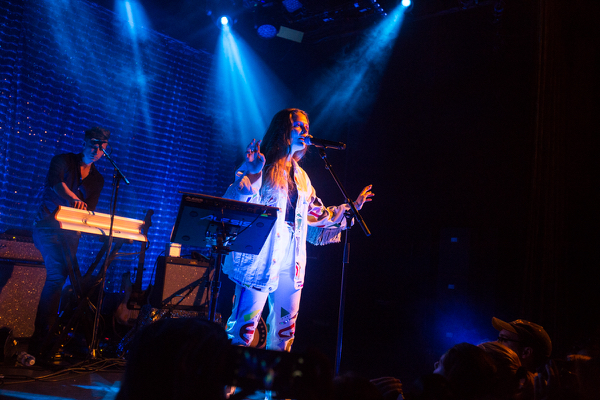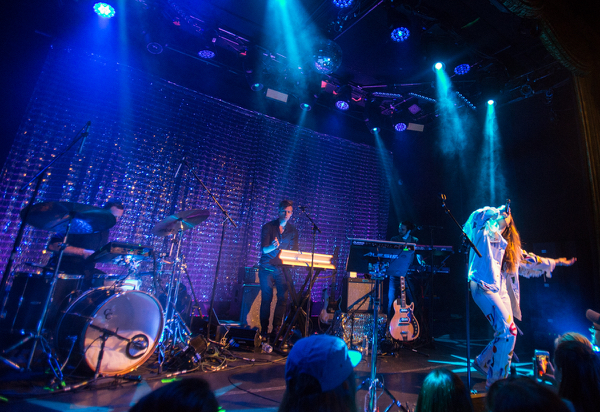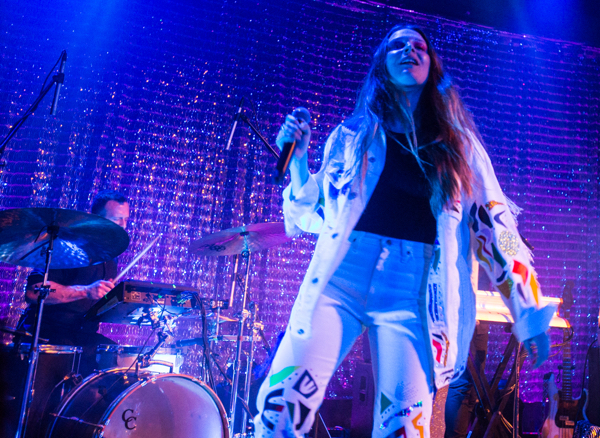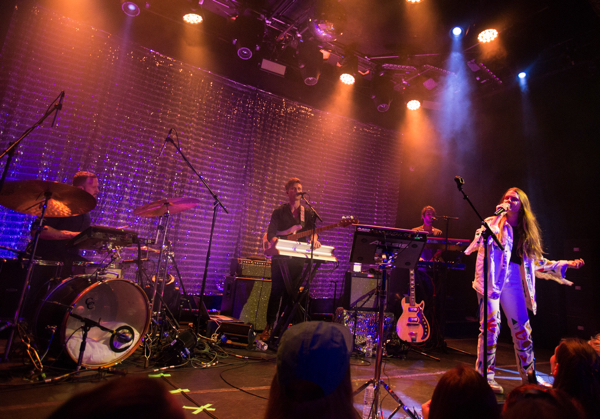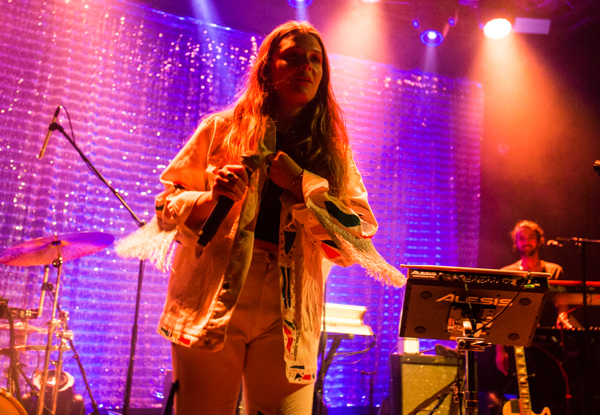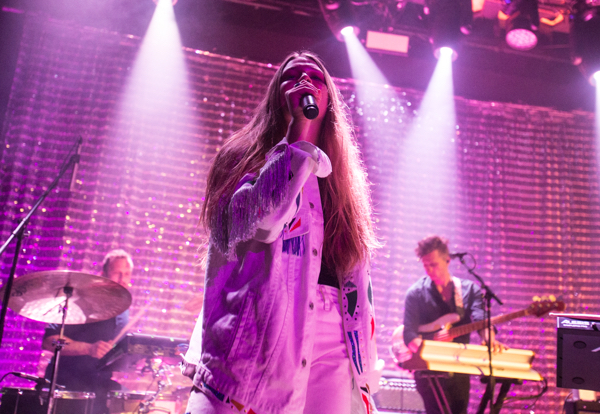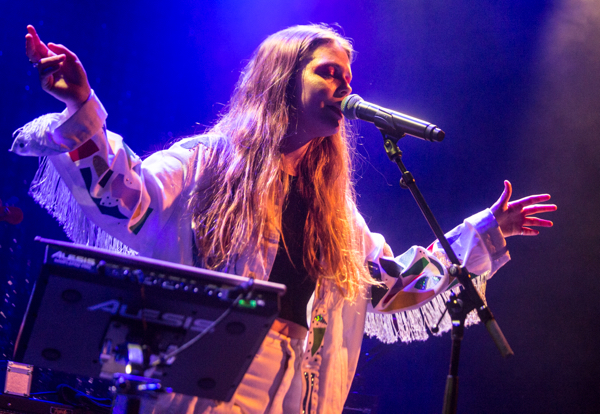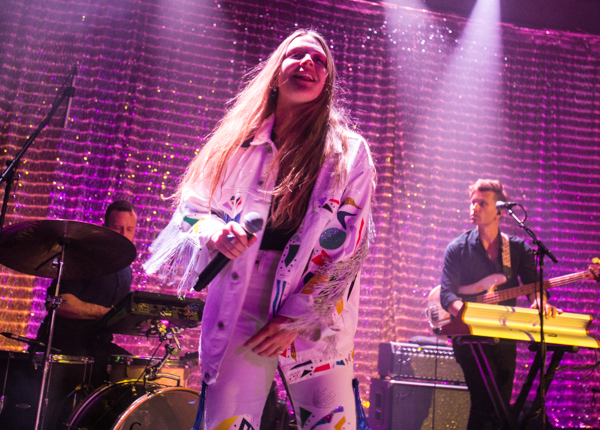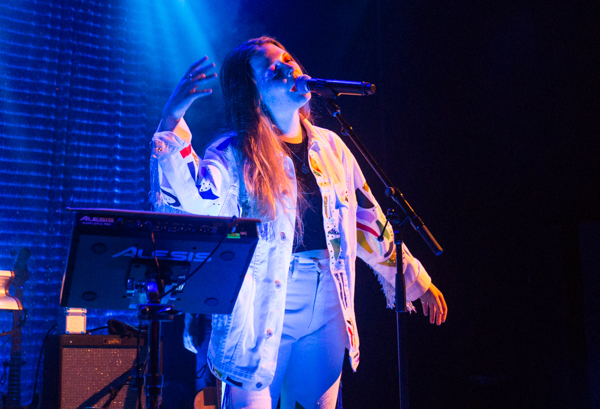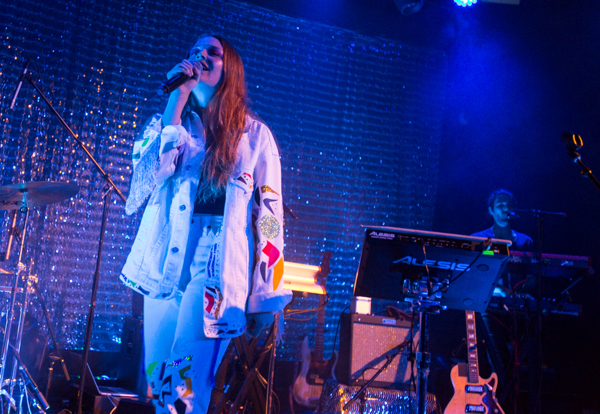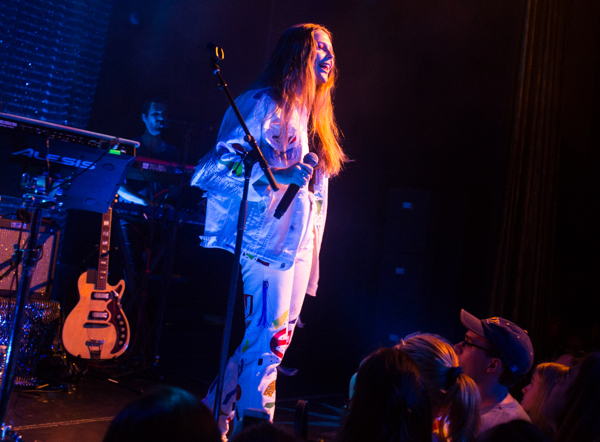 ---
Join the conversation