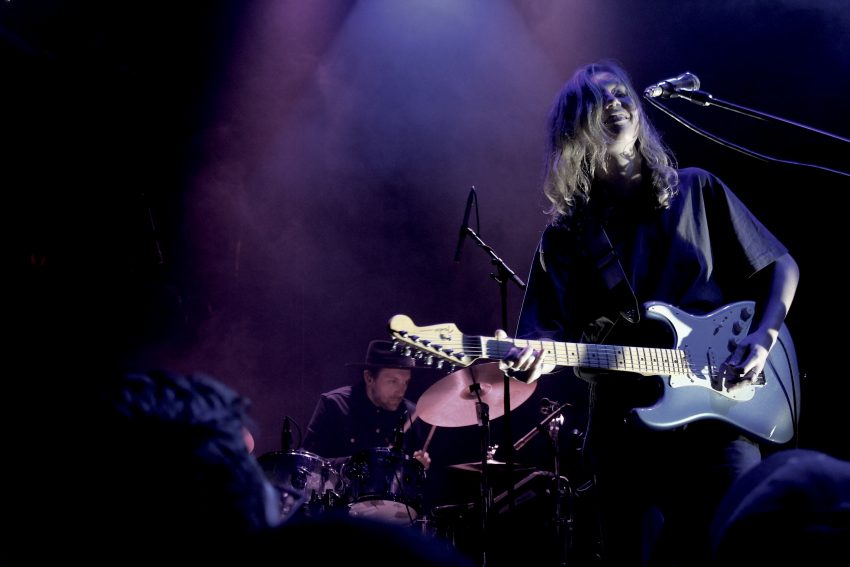 All photos by Ross Bernhardt
The last time that The Japanese House, the London-based synth-pop group that is the creation of artist Amber Bain, stopped in New York City they played Brooklyn's Baby's All Right in what seemed to be one of the hottest shows in town.
On Tuesday, March 28, their move to Bowery Ballroom proved to be an equally hot ticket. Fans flooded the venue and by the time this reviewer arrived, the sold-out crowd teeming with label types in the VIP sections was almost at capacity. The hype was met with a performance that got people singing, dancing, jumping, and definitely feeling things.

Because when you listen to The Japanese House, you can't help but feel. When I said synth-pop earlier, that undersells the music's abilities. Her songs are like dreamscapes. As in many dreams, they can weave smoothly along or take drastic turns. But there is nothing nightmarish about Bain's dreams. Morose and somber, sure. But these are dreams you want to experience over and over again.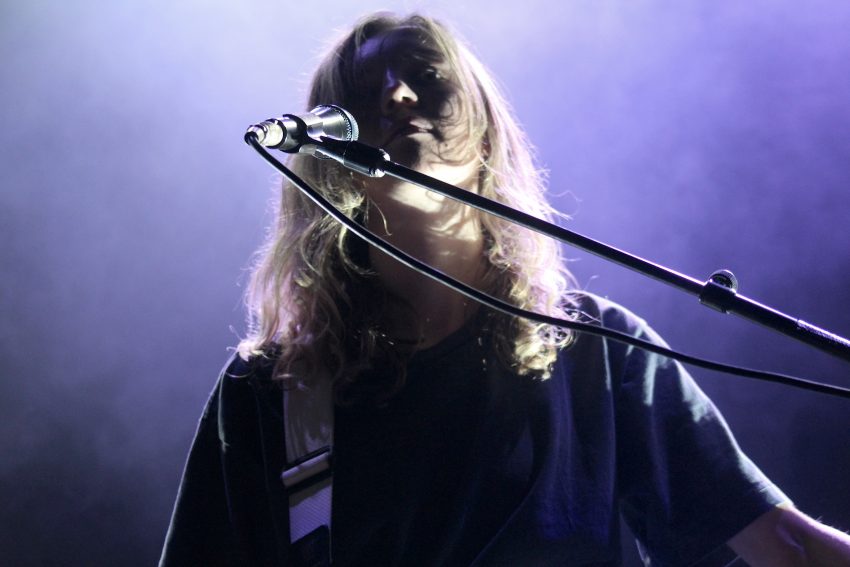 Through the use of vocadors and other distortion tools, Bain alters her voice to the point that when I first heard the group, I thought the singer was a man. The vocal comparison that kept coming to mind was Imogen Heap on her seminal track "Hide and Seek," with her use of a digital harmonizer. But The Japanese House is like if Imogen Heap grew up with a massive obsession for the film Leon the Professional and wanted to make even cooler music (no disrespect, Imogen).
Her songs all sound supremely confident. The textures and layers that Bain creates belie her young 21 years of age, and that same confidence comes across in spades as a performer. She came out to a momentous ovation from the audience and slid right into one of her most recognizable tracks, "Clean" off her 2015 EP of the same name. There was more live instrumentation than I was initially expecting, since I didn't know how much of the songs would be produced or added in. But with a drummer and additional member on keys/guitar, there was an even greater live feel to the show. Bain was adept on the guitar and synths, moving between both seamlessly and often integrating them simultaneously. Playing her guitar "Hendrix style" and smiling wryly throughout, Bain went through her set list and coyly thanked the audience after songs here and there, just trusting in the music to do its job. It certainly did.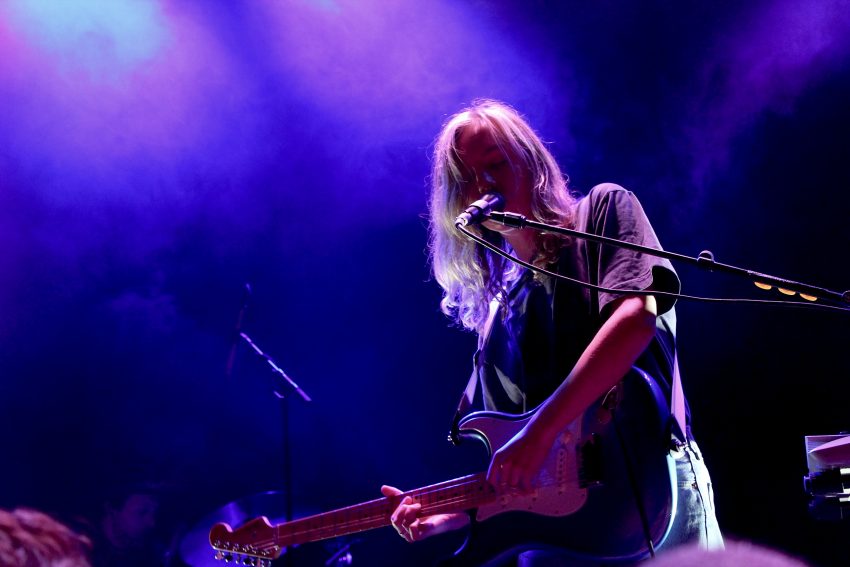 Bain came out of her shell completely on her last song, leaving behind her guitar and her synth and walked about the stage freely. She pointed the microphone at one fan in the front. She grabbed another's phone, who was taking photos or video, and held it in front of herself to give him the best video he could imagine. It was a fittingly confident way to end one of the more impressive sets I've seen all year.
Check out photos from The Japanese House's performance at Bowery Ballroom below: