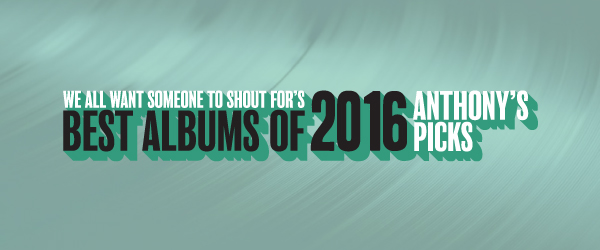 Looking back on the past year, it has got to be one of the craziest years of music in recent times.  Sure there were many ups and downs, but there was always one constant through all of it: music.  We were treated to high profile releases, low profile releases, releases that flew under the radar as well as a few releases that didn't quite live up to the hype.  From the underrated to the overrated, there were more releases than I can even remember but there were a select group of albums that shined the brightest and were albums I continued to revisit throughout the year which made my list of best albums from 2016.
Before we dive into my top favorite releases of 2016, lets quickly talk about some albums that were just as good as anything released last year, but didn't get as much love as they truly deserved.  With a year like we saw in 2016 it was bound to happen that a few albums slipped through the cracks so lets jump into a short list of honorable mentions that landed just shy of the top 20 (as well as a few releases that were highly underrated):
Honorable Mentions / Most Underrated Albums of 2016:
Sunflower Bean – Human Ceremony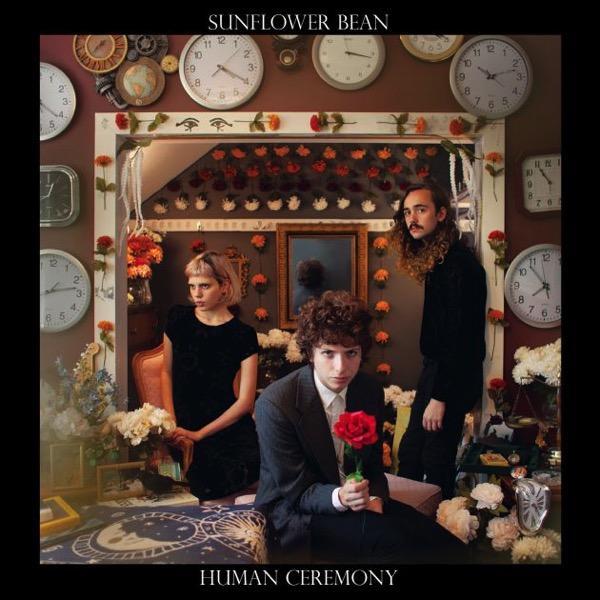 Sam Cohen – Cool It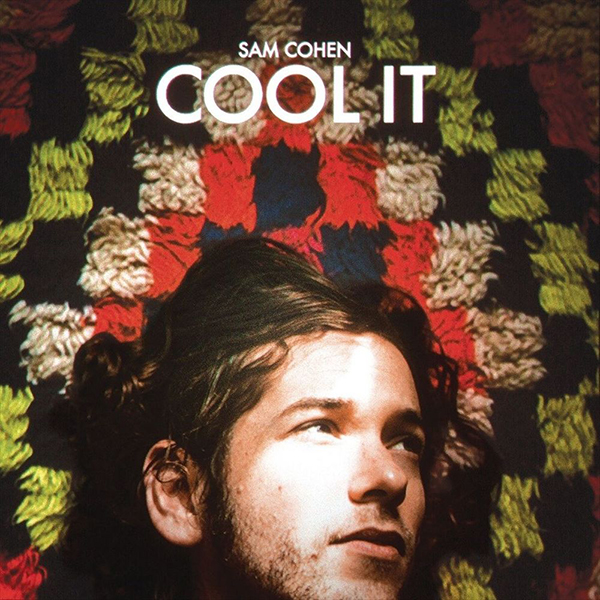 Carl Broemel – 4th of July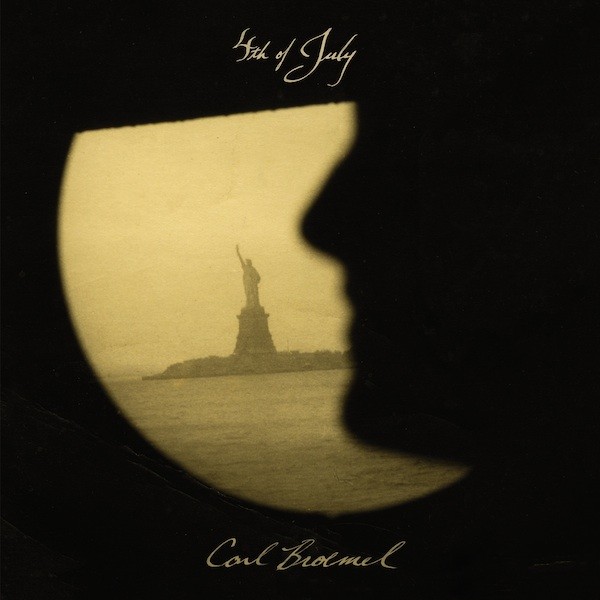 Quilt – Plaza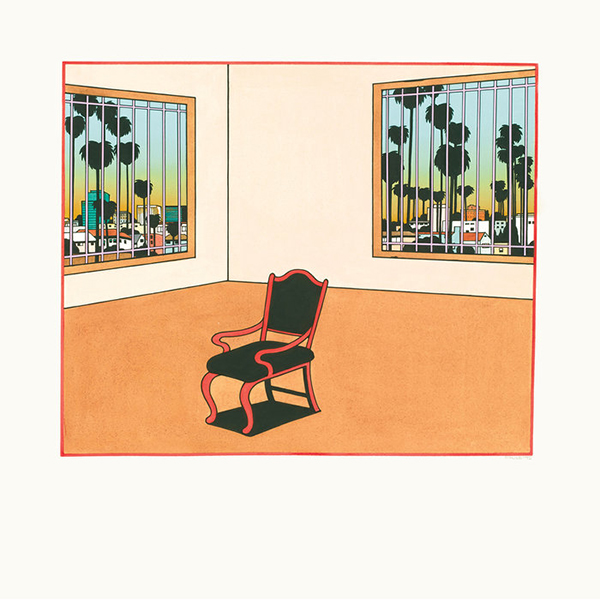 White Denim – Stiff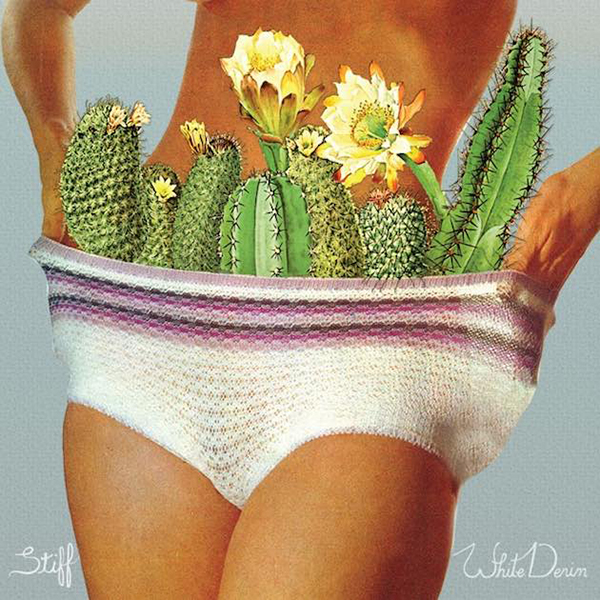 Toro y Moi – Live from Trona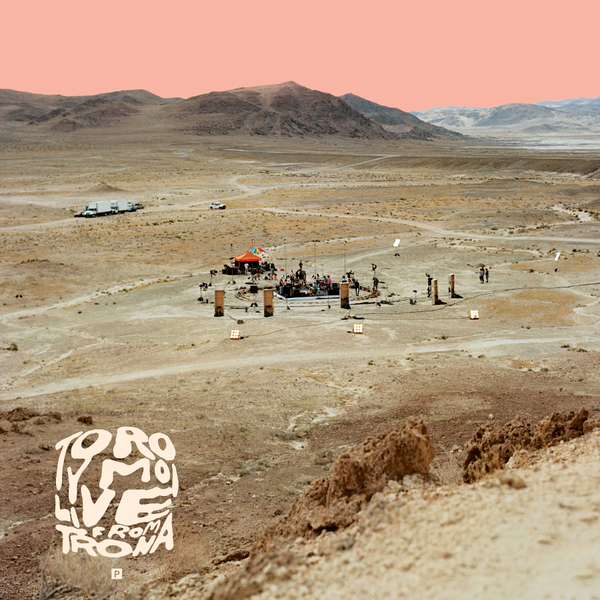 Parquet Courts – Human Performance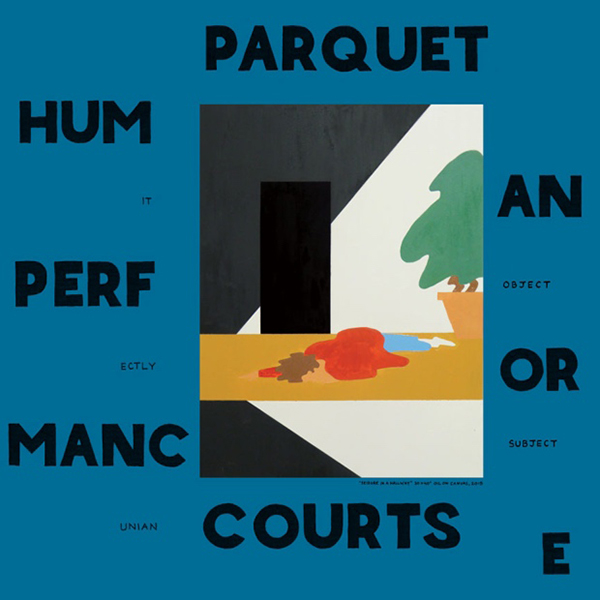 LNZNDRF – LNZNDRF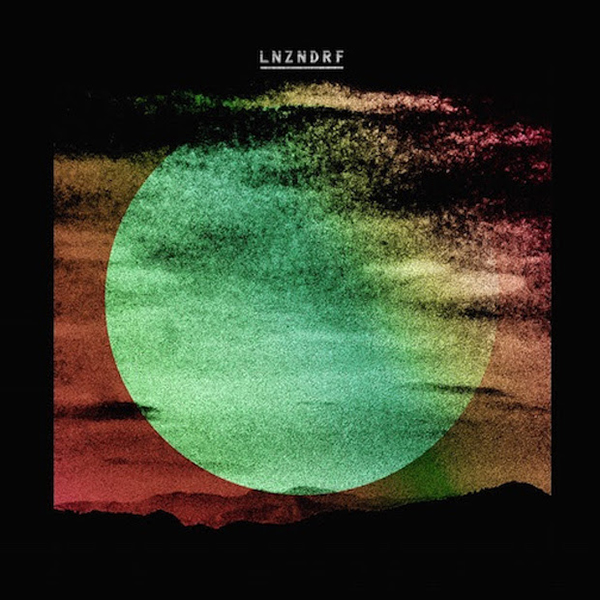 Top 20 Albums of 2016:
20. Andy Shauf – The Party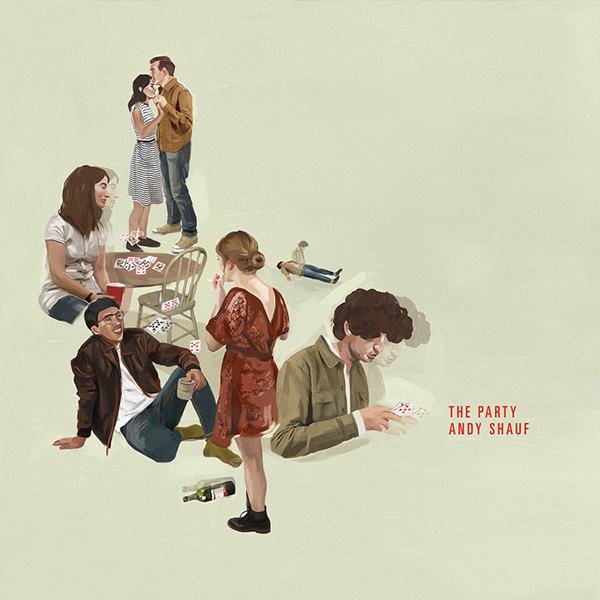 19. Steve Gunn – Eyes on the Line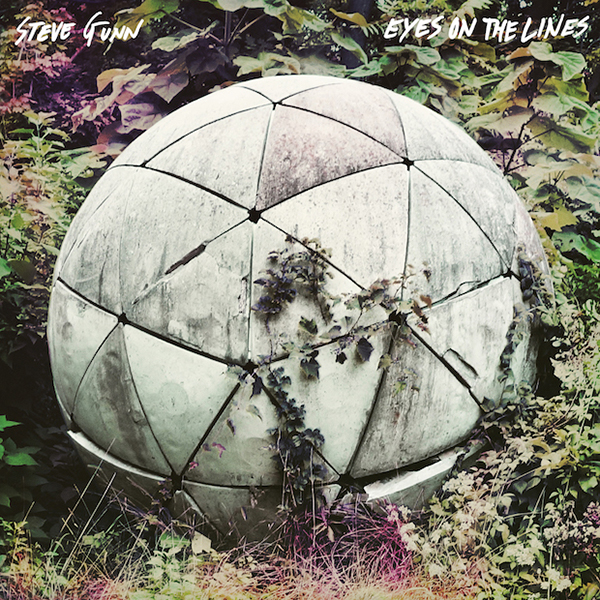 18. Blood Orange – Freetown Sound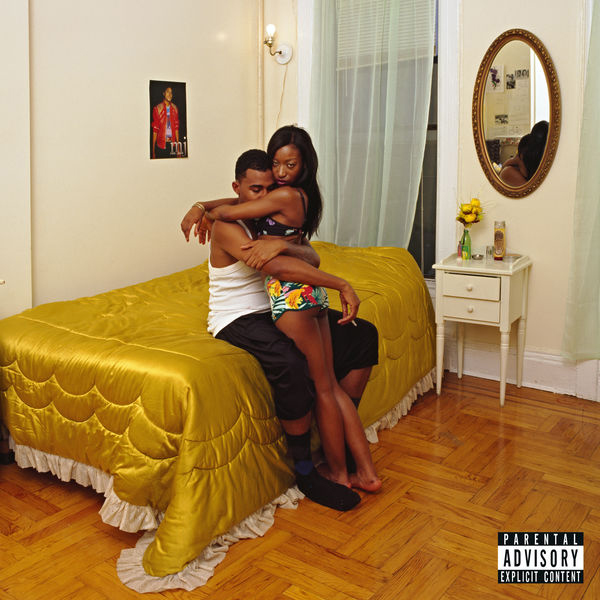 17. Big Thief – Masterpiece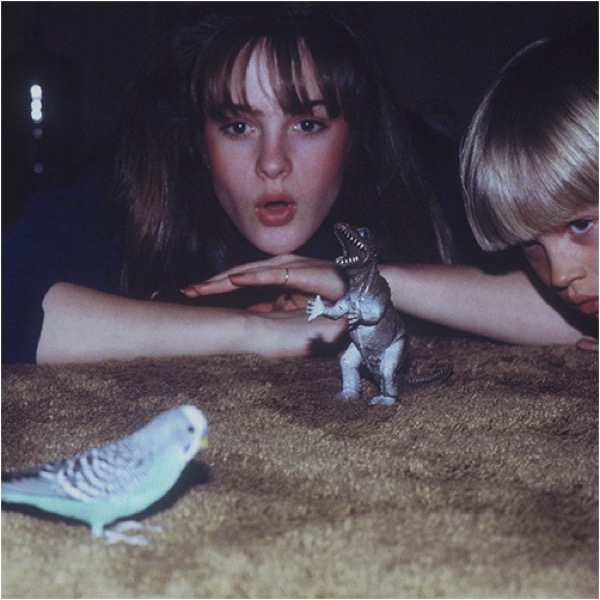 16. Iggy Pop – Post Pop Depression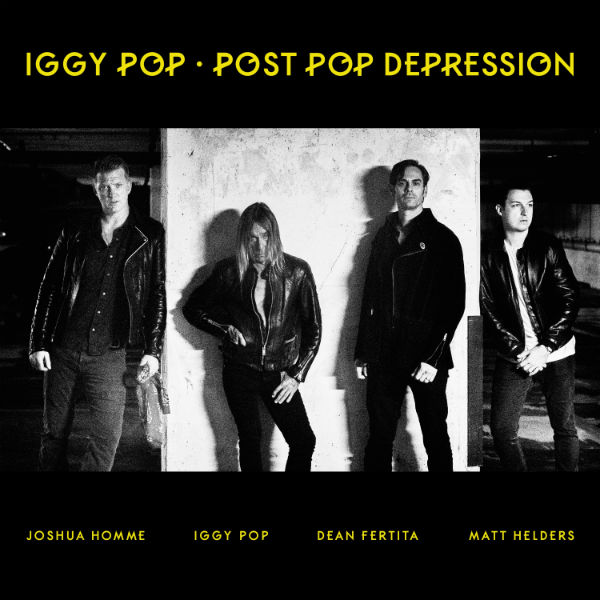 15. David Bowie – Blackstar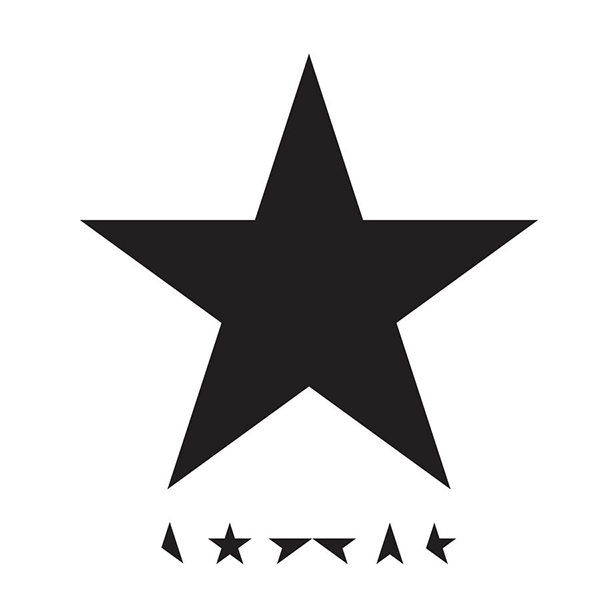 14. Chance the Rapper – Coloring Book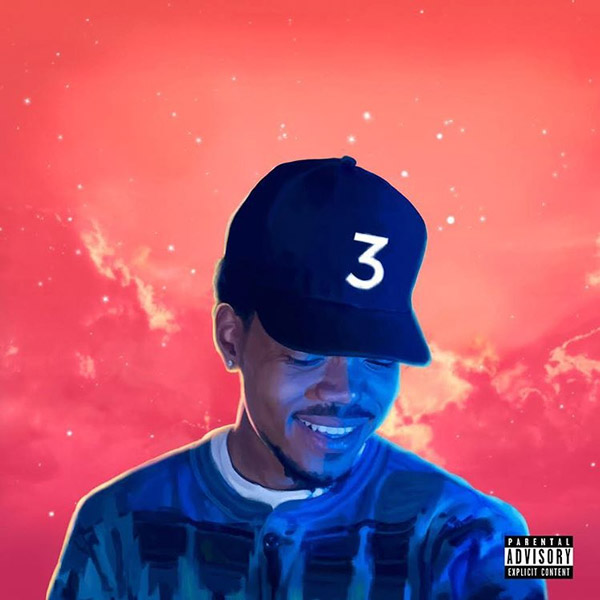 13. Hamilton Letinhauser – I Had a Dream That You Were Mine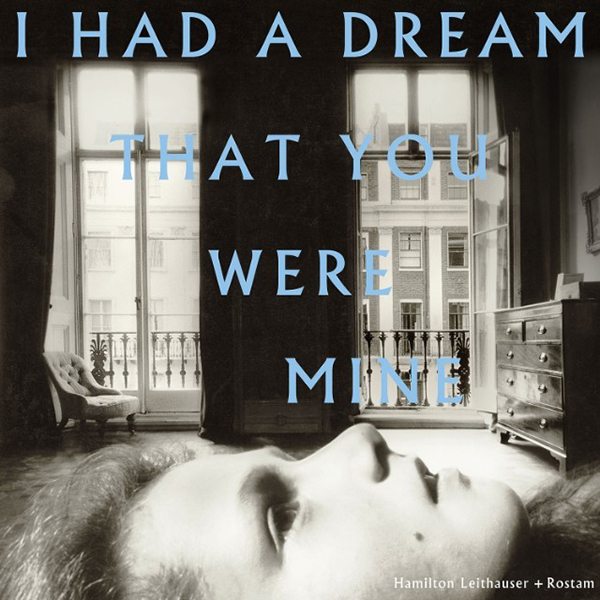 12. A Tribe Called Quest – Thank You for Your Service…. We Got it From Here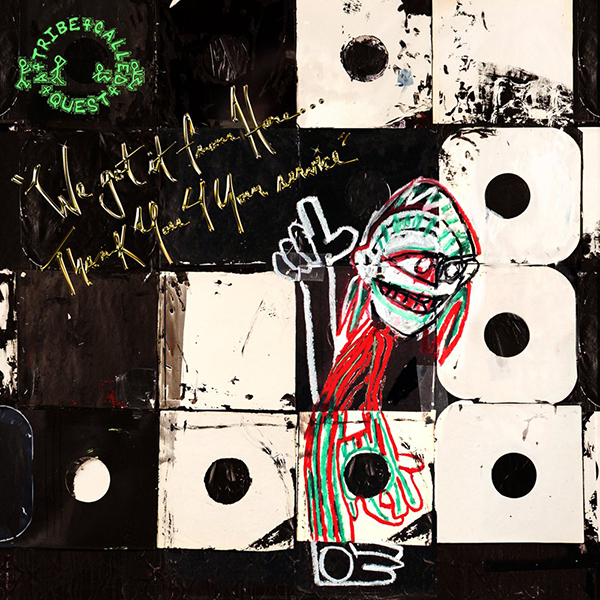 11. Childish Gambino – Awaken, My Love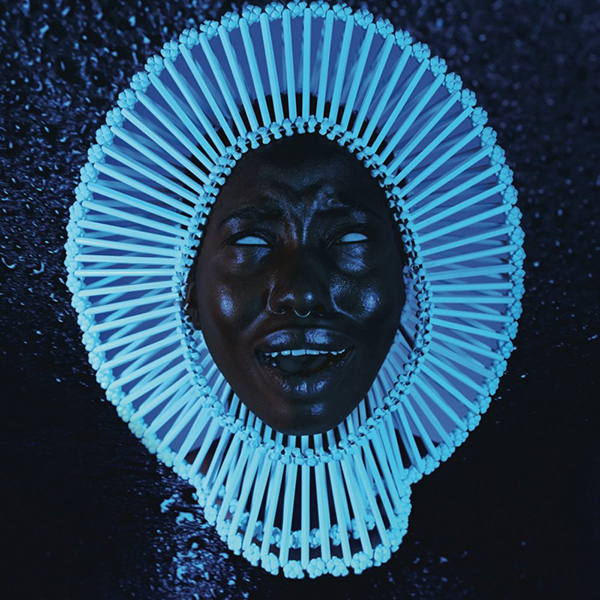 10. Dr. Dog – Abandoned Mansion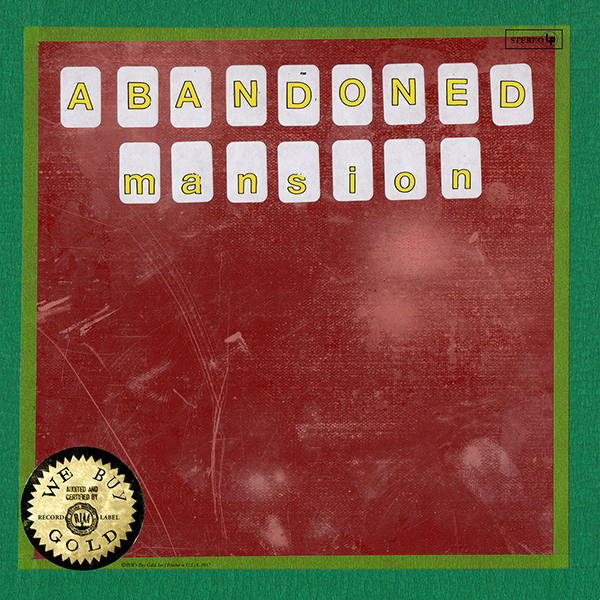 One of the surprises of 2016 was not one, but two Dr. Dog albums. In February the band released The Psychedelic Swamp which essentially was a revisit/rework on old material that never saw the light of day so that means we haven't seen a fresh brand new album from the band since 2013's B-Room.  All that changed with the release of Abandoned Mansion via Bandcamp with 100% proceeds going directly to the Southern Poverty Law Center (through January 31st, 2016).  The album is what they called, "Easy Peasy listening. Nothing too jarring or atonal. No blips or bloops or anything else that might unsettle you. There's plenty of upright bass for any of you tall people. And, also plenty of acoustic guitar for those of you trying to live off the grid." It's an album I've been wanting the band to make for some time now and I'm very happy they released it when they did… with all that is going on in society, it was the right time to drop the album especially with the good cause backing it.  The songs show the band at there most stripped down and simple but it truly showcases and elevates their signature vocal harmonies.  We also see the most mature lyrics from the band to date, something I wasn't expecting but is very welcomed.  On one of the albums best cuts 'Jim Song' we hear Scott McMicken, sing "Well ever since she went away I've been a mess inside, and theres nothing you could do to get me satisfied.  And my hearts turned against me and it won't abide, but I don't really miss her like I miss my pride. Well theres weight on my back and theres a thorn in my side, theres a stone in my chest where my heart should reside."  Woah.  Those lyrics are pretty devastating and crushing yet the song somehow finds a way to not feel sad after the song hits the 2:41 mark.  Abandoned Mansion is full of these types of moments and showcases just how much the band has grown and matured since their previous releases.
Favorite tracks: Abandoned Mansion, Jim Song, Could've Happened To Me
9. Cass McCombs – Mangy Love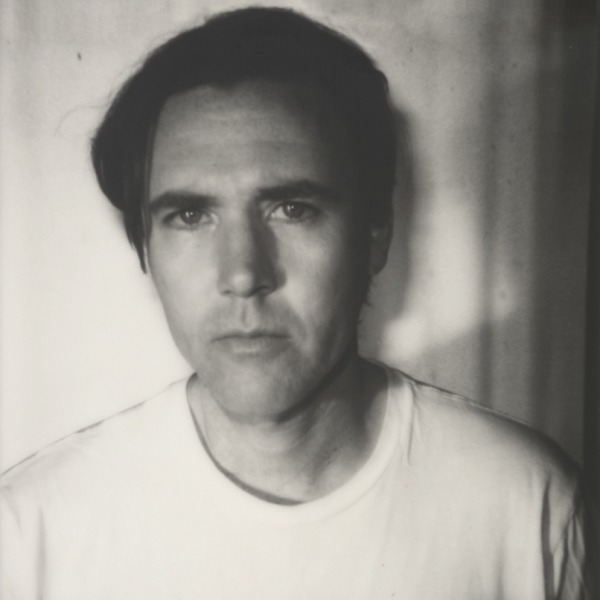 Cass McCombs continues to pump out quality album after album, and just when I thought he couldn't top 2013's epic double album Big Wheel and Others, in swoops Mangy Love proving me all wrong.  From the album openers 'Bum, Bum, Bum' and 'Rancid Girl,' I immediately knew this album was going to be something special.  McCombs has a unique ability to craft songs with simply yet hypnotic instrumentation, and this album was no exception at all.  The featured players elevate McCombs to another level (and vise versa) that makes this album feel more focused, concise and cohesive than any of his previous efforts.  On 'Laughter Is The Best Medicine' McCombs sings, "Sugar and spice and everything weird, a tug on Jupiters beard. Equal parts bay, henbane and kelp, a tooth fro a spotted wolf whelp" which is a perfect representation of another element that makes this album fantastic: its song writing and lyrics.  We see McCombs toy around with his most fun and whimsical lyrics yet that are sprinkled throughout the entire album in every nook & cranny.  Quite possibly the best lyric off of the album (and the best lyric of the year) comes off one of the albums best cuts, "Cry" where McCombs proclaims "Netflix and die.  Go on and cry."  Speaking of 'Cry,' I don't think theres a better back to back to back 1-2-3 punch off of any album in 2016 than 'Low Flyin' Bird,' into 'Cry' into 'Run Sister Run.'
Favorite tracks: Opposite Houses, Run Sister Run, Cry, Switch
8. Whitney – Light Upon the Lake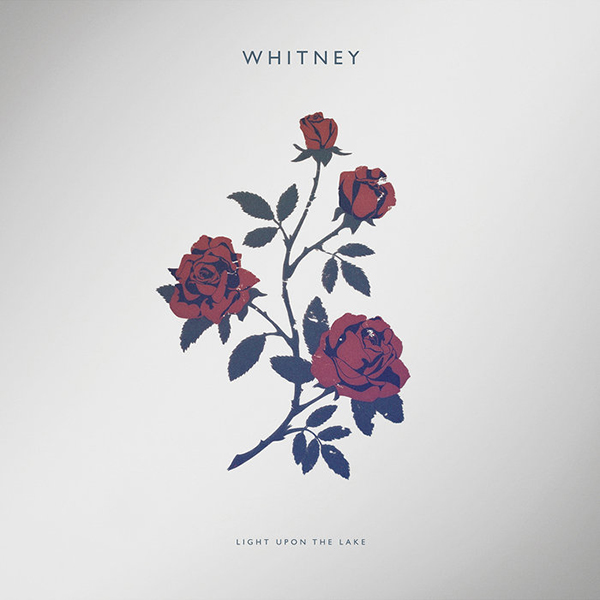 When Smith Westerns disbanded in 2014, I remember people being pretty bummed as the band had a pretty passionate fan base.  Thankfully not long after the bands break up, members Julian Ehrlich and Max Kakacek formed Whitney and hit the ground running.  Early on in 2016 they released their first single off of Light Upon The Lake, 'No Woman' and immediately had me hooked.  The song felt like spring and summer, just good vibes with pure bliss & happiness.  They then released the second single, 'Golden Days' which then jumped Light Upon The Lake to the top of my most anticipated album list.  I won't lie – I was quite worried that they had released the albums two best songs and then the rest of the album would be a wash. But, boy was I wrong – when the album was released it was everything I had expected and somehow more.  Not only did the album live up to the anticipation, it far exceeded it (…and then some).  Clocking in at just over 30 minutes, this also may be one of the years shortest releases but doesn't skimp out on quality one bit.  The album is lush yet simple, beautiful while devastating, happy yet sad all at the same time.  The album will and has been on repeat ever since it was released and if this is any sort of sign of what the band is capable of, I can't wait to see whats next.
Favorite tracks: No Woman, Golden Days, On My Own.
7. Tycho – Epoch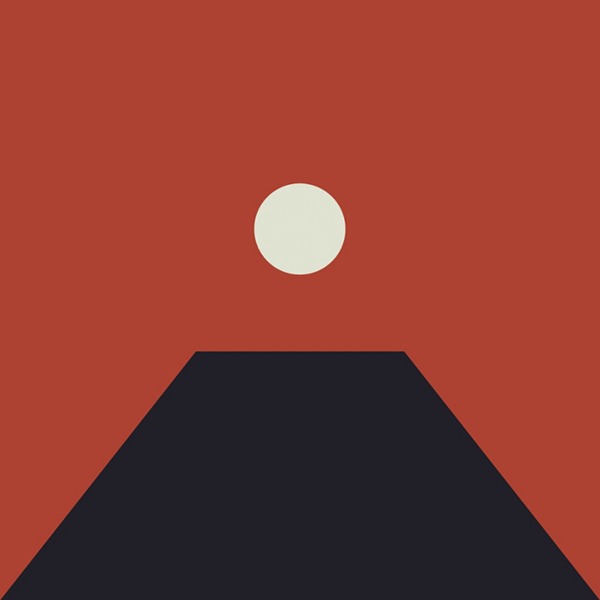 We knew Tycho was hard at work on his follow up to 2014's stellar release of Awake, but details were scarce.  He kept teasing us with the possibility of new music on social media but never confirmed anything which only increased speculation.  Out of nowhere he released the epic near 6 minute title track off the album, 'Epoch' and all was well – Tycho was back!  But, with the release of the new song… no confirmation of a new album.  A few weeks later and another surprise release of another stellar new track titled 'Division' and yet still no word on a new album.  Then literally out of nowhere on September 30th, Epoch drops (digitally) with absolutely no hype or fanfare at all.  The brains behind Tycho, Scott Hansen explained on his blog that they had finished the album "less than a month" before it dropped and wanted to "forego the typical release schedule and just put the album out as soon as possible." In the age of surprise releases, this definitely was one I wasn't expecting to drop out of thin air, but it was most definitely welcomed and appreciated.  Overall Epoch feels like the perfect blend of past sounds dating back to Dive with a mixtures of new influences that help to elevate the intricate soundscapes to another dimension.  As with his previous effort Awake, we saw the increase integration of more live instrumentation into the songs (to be more in line with his live shows), and this trend doesn't stop with Epoch. We see more live instruments being intertwined amongst the electronic elements with such precision you sometimes don't know where one thing ends and another begin.  One way to truly appreciate this master class level of song construction is to listen with a good pair of headphones… go and completely immerse yourself in the album.  Spend a few hours listening and get lost within each one of the songs, you won't be sorry.
Favorite tracks: Glider, Epoch, Division, Source
6.Wilco – Schmilco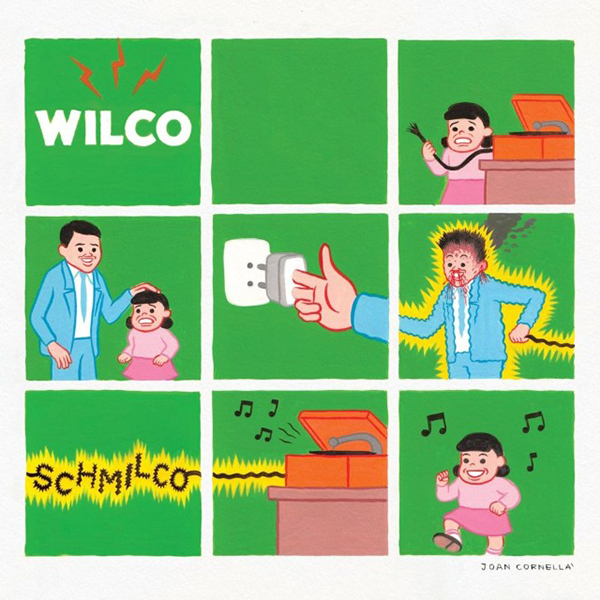 Eagle eyed Wilco fans had pointed out that within a Reddit AMA back in 2015, Jeff Tweedy himself confirmed that the next Wilco album would be something different.  With the brash, loud and in-your-face sound of Star Wars, I was hoping for something a little less loud and something more laid back.  Enter the first single off of the album, 'Locator' and the brashness of Star Wars was right there with no real quiet aspect to be found.  Sure the percussion was a little simpler than we're used to hearing, but this could have easily lived on Star Wars without any issue whatsoever.  Shortly thereafter the band released the second single, 'If I Ever Was a Child' which was the complete opposite of 'Locator' featuring absolutely no electric guitars at all.  While the song is acoustic, it doesn't skimp out on fullness at all – every member shines to help create one of the most balanced Wilco songs to date from the percussion, bass lines, and everything in between.  The last song before the album dropped was 'Someone To Lose,' which again finds the band magically balancing the loud guitar work from Star Wars with the laid back acoustic sound that Schmilco would soon provide us.  Speaking of the rest of the album, the band chose to premiere the album during a listening party the day of the release at local record shops full of giveaways and more.  Getting to hear the record in full for the first time at my local shop with other eager Wilco fans was such a cool experience and something that I know the band loved putting together.  It was definitely a risk for the band to put out such a laid back and mostly acoustic album but it worked on so many levels, especially after the release of the way louder Star Wars but it was refreshing seeing the band take a step back and unplug to a more simple sound.  It's also worth noting that Schmilco marked the third consecutive album Tweedy has released since 2014, and including 2011's The Whole Love, this marks an impressive 50+ new and original songs since 2011.  So where does Wilco go from here?  Only time will tell.
Favorite tracks: Someone to Lose, If I Ever Was a Child, Cry All Day
5. Last Shadow Puppets – Everything You've Come to Expect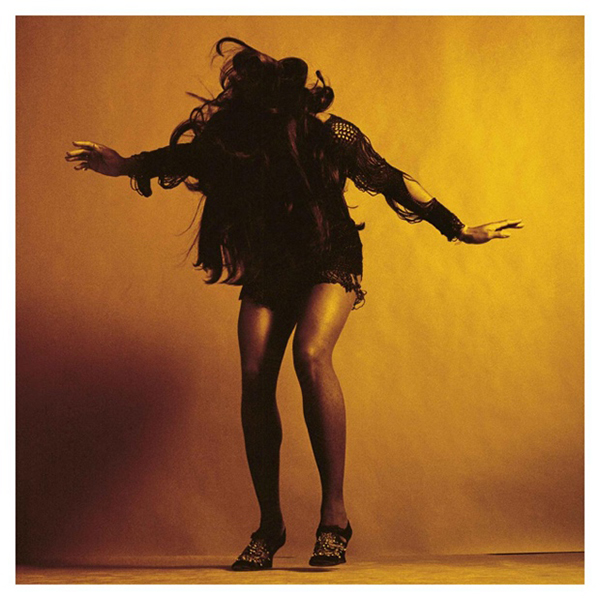 The last album we saw from The Last Shadow Puppets was way back in 2008 with the release of The Age of the Understatement so when rumors started swirling around on the internet that a new album was in the works, anticipation hit an all time high.  We knew new music was coming in 2016 as the band released the lead single 'Bad Habits' in early January which signified that they were officially back.  'Sick Puppy' sings Kane on the single which felt like a slight departure from their old sound as its loud, audacious, yet still somehow still groovy.  The DNA that makes TLSP so unique was still there and although I didn't like the song at first, it grew on me exponentially after listening to it in place with the rest entire album.  After the first listen of the album, I was already hooked but as with 'Bad Habits,' the entire album continued to grow on me the more I listened to it.  I'm not saying I didn't like it at first, but this album is truly like a fine wine and gets better with every listen, even months after its release.  The album also features one of the years best opening tracks with the 1-2 punch of 'Aviation' and 'Miracle Aligner' with the seamless and perfect balance between Kane and Turner.  Speaking of Turner, with the release of this album its become increasingly aware that he is one of the most underrated song writers we have today.  If you need proof, go get lost in the album's fantastic closer, 'The Dream Synopsis.'
Favorite tracks: Aviation, Miracle Aligner, Dream Synopsis
4. Kevin Morby – Singing Saw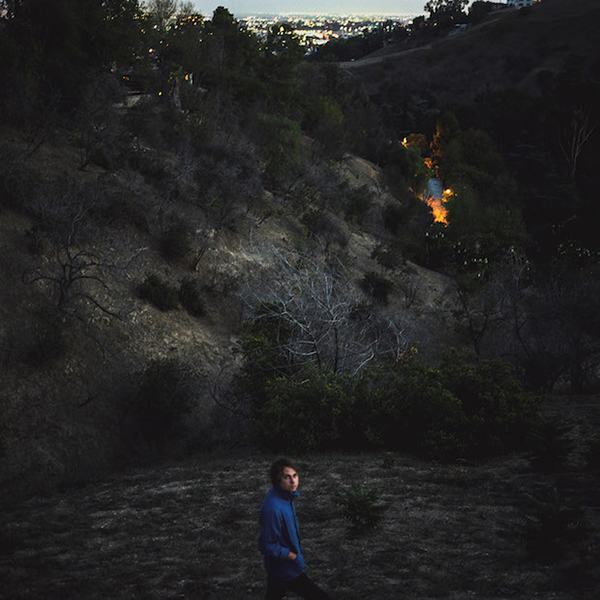 Hands down one of the years biggest surprises for me was Kevin Morby's release of Singing Saw.  His first two efforts were released one year after an another and while they both were amazing albums, for me something was missing.  Was it the lack of time between the two albums leaving them both sounding like one big album? Maybe. Whatever was missing Morby seemed to have found it on Singing Saw as it combines what was great about 2013's Harlem River and 2014's Still Life and blasts off into the next stratosphere.  One major difference between his first two efforts and Singing Saw is that Sam Cohen produced this new record, and his flourishes can be found throughout the entire record.  The album opens on a more quiet note with one of the years best opening tracks, 'Cut Me Down' that features subdued percussion, some quiet snarls of an electric guitar along with Morby's acoustic guitar playfully bouncing off each other.  All of that beautiful quietness truly sets the stage for the rest of the album as track two 'I Have Been to The Mountain' sets off with some loud snarls of electric guitars leading into a thumping bass line with a crunchy drum beat… something the rest of the album would be chock full of.  Throughout the album there are more quiet moments, which are 100% Morby but the more psych–infused sounding flourishes are all Cohen, and it truly does elevate and fill out Morby's sound for the better.  One of the albums other best songs 'Singing Saw' is also the longest coming in at just over 7 minutes but is full of lush instrumentation that builds and builds into something that can't be found anywhere else on any other release in 2016.
Favorite tracks: I Have Been to the Mountain, Singing Saw, Destroyer
3. Jim James – Eternally Even

I won't lie, the first time I heard Eternally Even I liked it but didn't love it.  I didn't hate it, I just wasn't into it as much as I wanted to be.  Did I want or expect something louder, more akin to James' work in My Morning Jacket or like his previous solo effort, Regions of Light and Sound of God?  Maybe.  And I already know what you're thinking… why is it #3 on my best albums list?  Well, what truly makes this album great is how much it grows on you after you give it time to truly breath.  Every song has this unique sonic soundscape that you really can't find anywhere else on any release in 2016 and it's 100% Jim James.  This sonic soundscape I speak of is the strangest combination of psychedelic elements, soulful flourishes and even a tiny bit of MMJ mixed in to create something new and unique not heard anywhere else in 2016 (or on any record from the past few years for that matter).  Everything that was so great about Regions of Light and Sound of God is elevated and more focused on this album then any of James's other solo work which makes for such a fantastic collection of songs.  So much so that you could pluck any one of the song off of the album and it could easily be a single or hear any song off the album and you instantly know it came from this album.
Favorite tracks: In The Moment, Here in Spirit, Same Old Lie
2. Angel Olsen – My Woman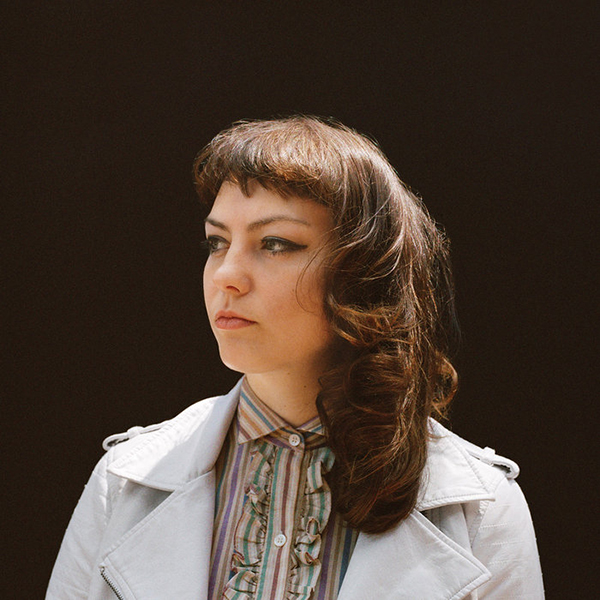 After 2014's fantastic release of Burn Your Fire for No Witness, everybody was excited to see where Angel Olsen would go next with new material. Back in  June is when we got our first taste of new music when the lead single 'Intern' was released and I think I can speak for everyone and say that we were hooked.  "Doesn't matter who you are or what you've done, still gotta wake up and be someone" hypnotically sings Olsen, which is a lyric that almost anyone can relate to, and something this album album does so well with: relating.  It's as if this album is a carefully crafted combination of all of Olsen's previous releases and efforts that help create an amazing collection of songs that is also the strongest songs we've seen and heard from her.  We see Olsen taking some of her biggest leaps yet (musically speaking) on My Woman with some pretty ambitious songs but, it all pays off in the end.  One of the years most ambitious yet best songs can also be found on this album, the 7 minute and 45 second epic 'Sister' which slowly builds and builds to a grand second half that begs the question… was 7 minutes and 45 seconds enough?  The song could have gone on for 4 more minutes and I would have been more than okay with that.  This is another one of those albums that we'll be looking back on in a few years appreciating just how stunning and beautiful it is from the "Maybe" from album opener 'Intern' to the last piano note on the last track.
Favorite tracks: Sister, Those Were The Days, Never Be Mine
1. Radiohead – A Moon Shaped Pool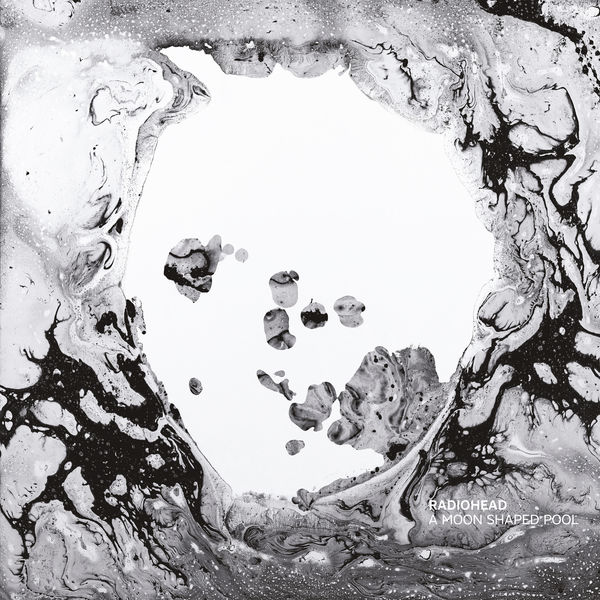 Ever since the release of In Rainbows, there seems to be an unofficial competition within the music industry on who can have the most unique or creative album release but leave it to Radiohead to top themselves and do something nobody saw coming.  It was just that… nobody saw anything coming because they wiped their existence from the internet completely clean.  All tweets?  Gone.  All status updates? Deleted.  You name it, it was gone… even their website.  Sure it was unorthodox but given the nature of how badly the masses were clamoring for a new album and anything the band did, fans worldwide noticed.  This was one of the years most high profile releases and we all knew the album was coming, but the only question that remained was when.  The fading away of all social media accounts and websites was a clear sign that something was coming soon, and very shortly after we were blessed with the first single, 'Burn the Witch.'  The song lived up to the hype and even before we could fully digest it the band released the epic 6 minute and 45 second second single, 'Daydreaming' that was quite the opposite of what we heard with the first single.  It's a sprawlingly epic ballad filled with devastation in its lyrics which is something I think only Radiohead could pull off.  Was it a risk to release this piano-driven song as a second single off of their new album, especially after what we heard from 'Burn the Witch?' Of course, but we're talking about Radiohead here.  What's amazing with these two songs being released as the first two singles is while completely opposite (sonically speaking), it showcases the bands extreme and dynamic range of creating songs.  While one is loud, brash and dense, the other is ambient, airy, and hauntingly beautiful.  One of my other favorite tracks on the album, 'The Numbers' is a perfect example of classic Radiohead: a complex combination of sounds and textures that open the song up that somehow seemlessly blends into the songs opening acoustic notes.  As the song builds, flourishes of orchestration get added into the mix ontop of the band which strengthens the soundscape of the song and brings it to a completely different level that wasn't expected at all.  Overall this album is much more subdued and quiet with really the only upbeat/fast paced song coming from 'Ful Stop.'  While the more overall quiet sound may be a little unexpected, its something we're not surprised to see from the band especially with their stellar track record of album releases.  As we get to the end of the album we also were finally treated with something that all Radiohead fans have been dreaming of for roughly 21 years: a proper studio recording of 'True Love Waits.'  Knowing the complex history of the track and how it was attempted to be recorded and released on previous album releases, I honestly couldn't think of a better way to close out an album.  It represents something much more than an album closer, but a gift for fans who have been waiting for it for so long.
Favorite tracks: Daydreaming, Burn the Witch, Decks Dark, Ful Stop, The Numbers, True Love Waits, well… pretty much the whole album.