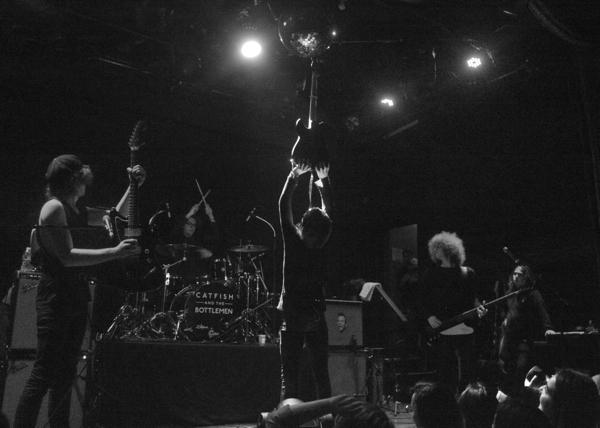 There's nothing quite like catching a young band on the verge of some pretty major breakout success. Sometimes you have no clue that the band you're seeing will someday become huge rock stars, but sometimes you go into a show fully knowing that you're fortunate enough to see the band at a intimate showing, something that will soon be impossible to replicate. I'd say that was the case last night at hot-rising English group Catfish and the Bottlemen's sold out gig at Bowery Ballroom.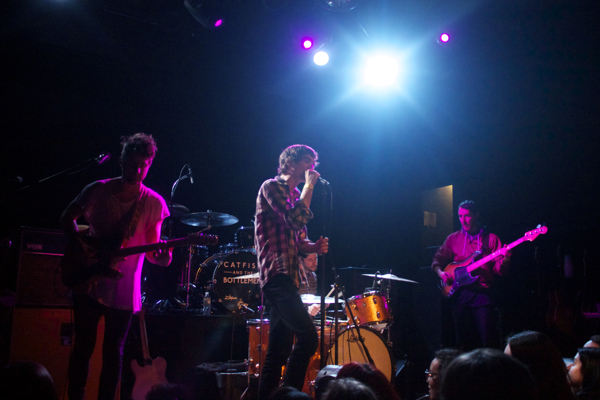 Up first came a set from San Antonio pop-rockers Wild Party. The group recently had the misfortune of having some of their gear missing, but powered through their sugary set anyway. Their upbeat sound is one that should have no problem catching on with the younger crowds, as evident by the herds of young female fans that eagerly cheered along throughout their brief opening performance.
Catfish and the Bottlemen are barely old enough to drink, but that doesn't really matter when you're selling out venues like Bowery Ballroom at ease during your first album cycle. There are some sold out shows that are just a full crowd, and then there are sold out shows with eager passionate fans huddled in front of the stage, desperately awaiting the bands arrival after queuing outside for god only knows how many hours. Last night was very much the latter. For a band who just released their debut album, Catfish and the Bottlemen already have an impressively sizable fan base, one of which includes Ewan McGregor, who attended their show at Mercury Lounge last fall. You could spot cutouts of McGregor's head slapped onto their amps, in hilarious fashion.
The young group is riding high off the great success of their debut album The Balcony, which came out last year in the UK, and is just being released stateside. Don't worry, no one got left behind, as every fan was singing along feverishly throughout the show. From the anthemic opening bits of "Rango" to crowd-favorite breakthrough hits "Kathleen" and "Cocoon," the band showcased why they're one of the next big names in rock and roll.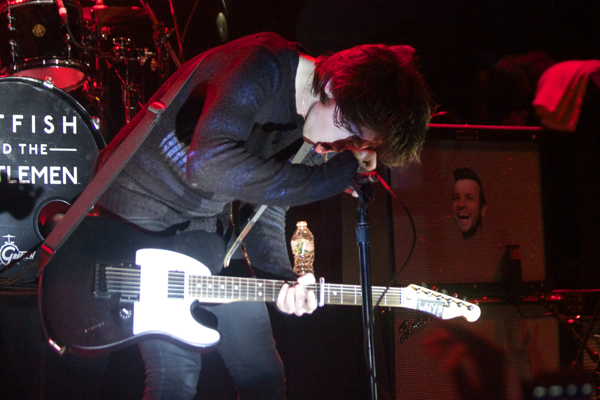 Refreshingly the band haven't let it go to their head, showing a great deal of modesty throughout the show. Lead singer and frontman Ryan "Van" McCann thanked the crowd at nearly every moment, happily telling us how amazing it was to be playing at Bowery Ballroom, impressed by the balcony and the fancy curtain. But most of all, he was blown away by the reception of the band not only in New York, but in America at large. "We've been going at this for eight years in England, so to come over here on our first album cycle and doing this in New York…You've embraced us big time, so thank you very much," McCann told the excitable crowd. The entirety of the eight year journey has been made with Larry, their guitar tech, by their side. Where most guitar techs are hidden out of plain view at shows, Larry more so hung along with the band as they played.
It was little things like this that stood out to me, making me believe that Catflish and the Bottlemen aren't just another NME buzz band destined to fizzle out in a few years time. No, they're in it for the long haul, a band with good old fashioned rock and roll tunes and spirit, the sort of stuff you can't really teach. They're playing at Knitting Factory in Brooklyn tonight. If you can make it out there, go, as they already announced a show at Webster Hall on June 16. You can be that the stages will only get larger with each passing tour, so catch them at an intimate venue while you still can. Maybe you'll bump into Mr. McGregor.
Catflish and the Bottlemen Setlist:
1. Rango
2. Pacifier
3. Sidewinder
4. Fallout
5. 26
6. Business
7. Kathleen
8. Homesick
9. Hourglass
10. Cocoon
11. Tyrants
Wild Party: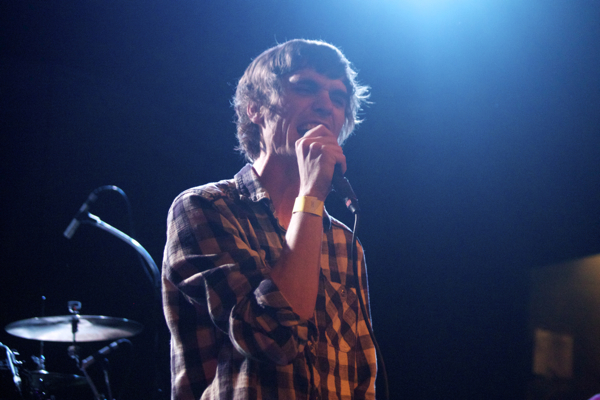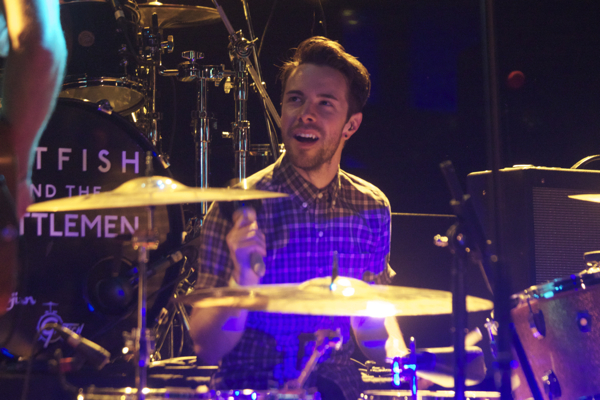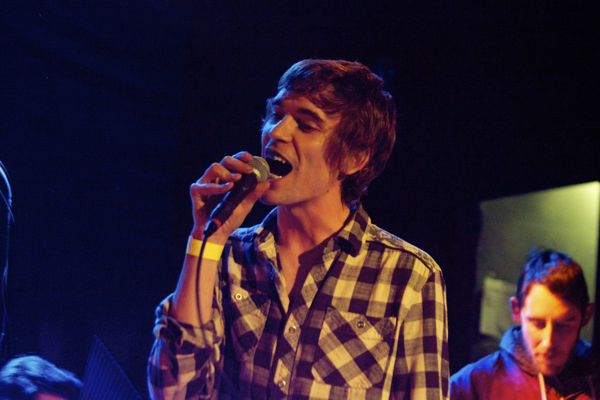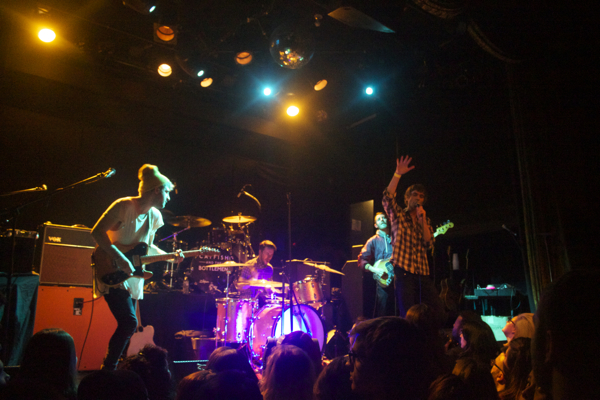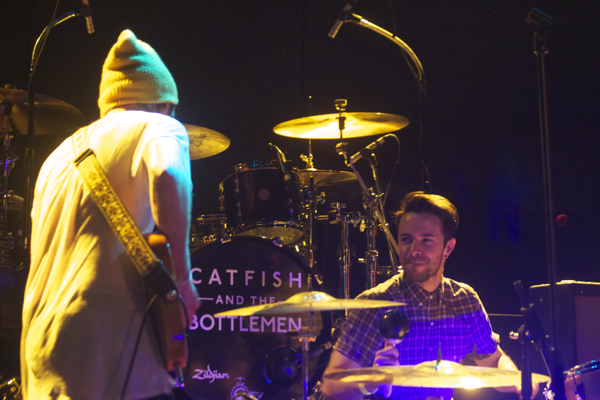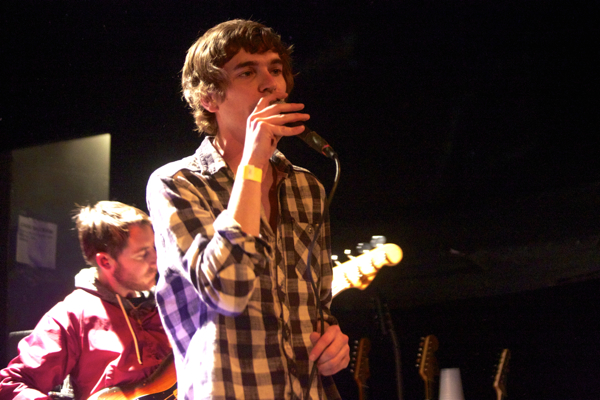 Catfish and the Bottlemen: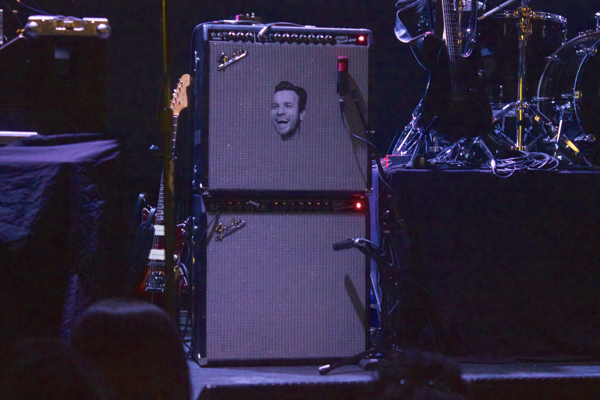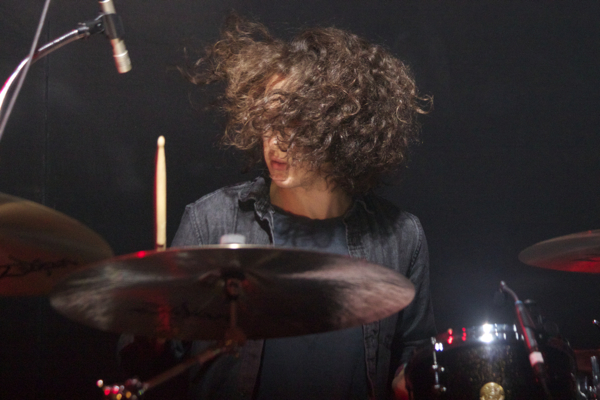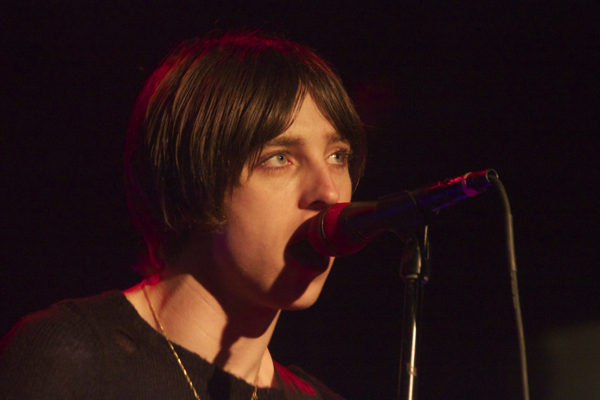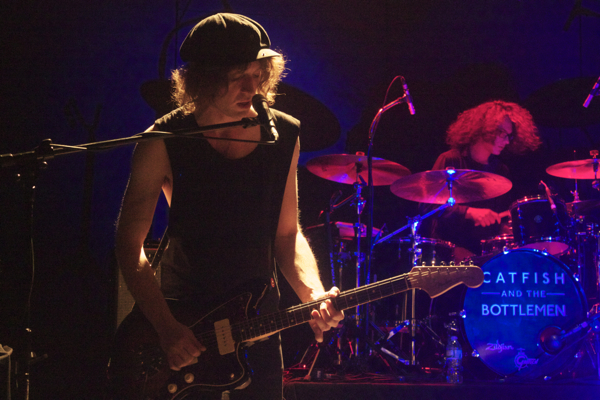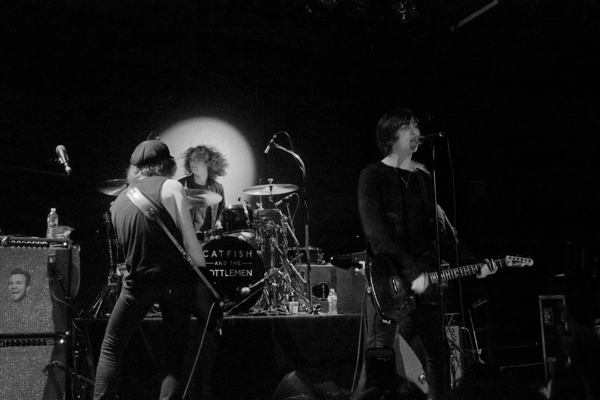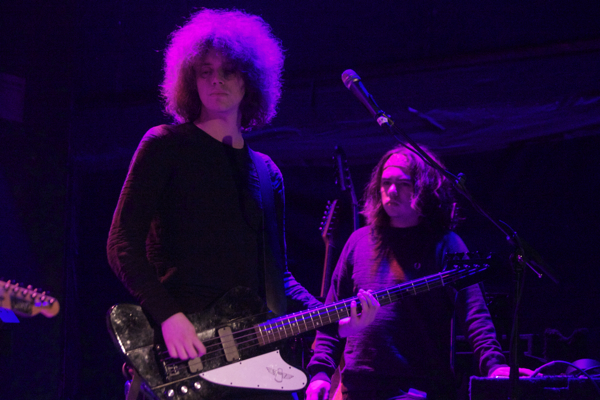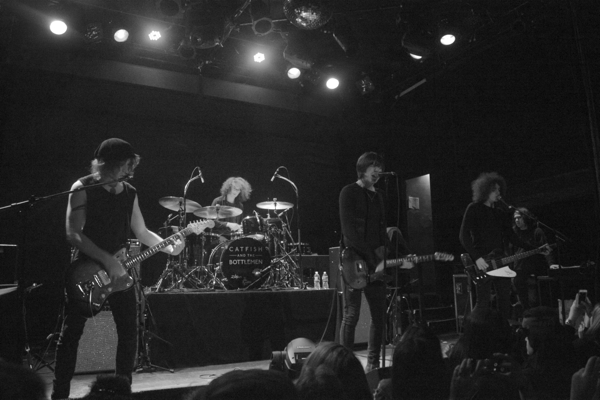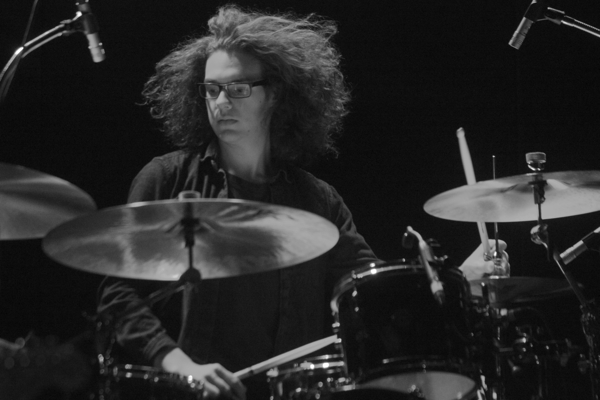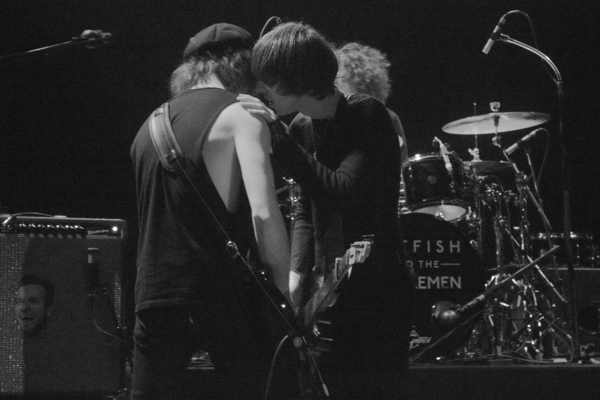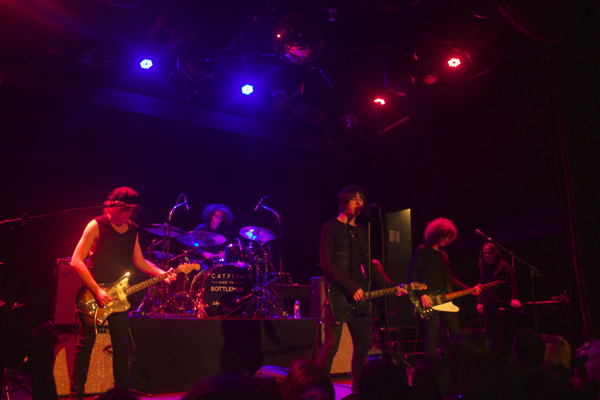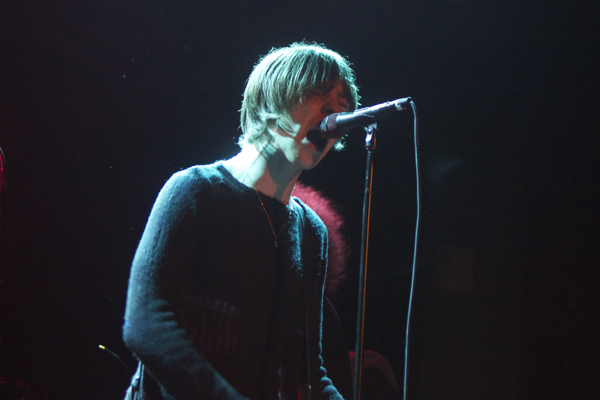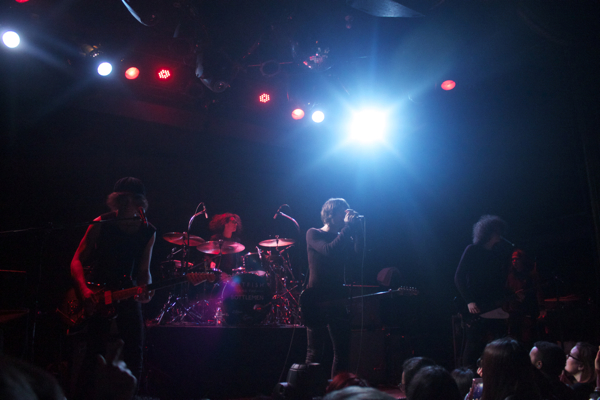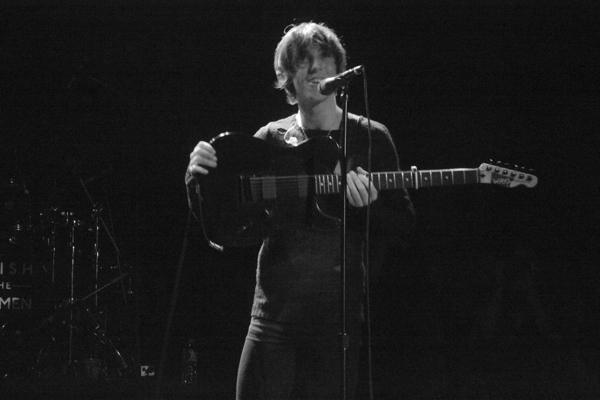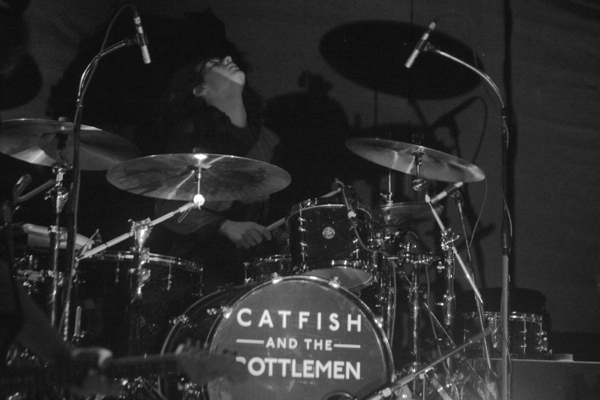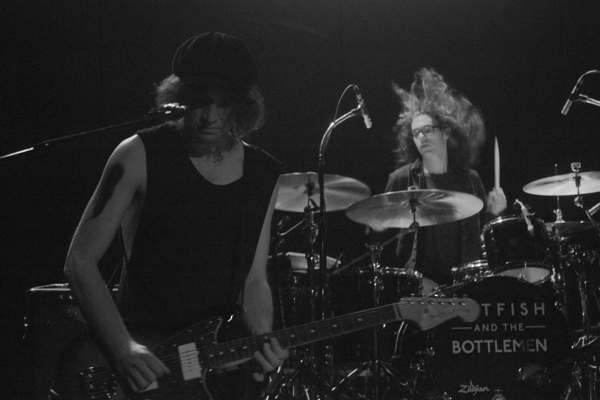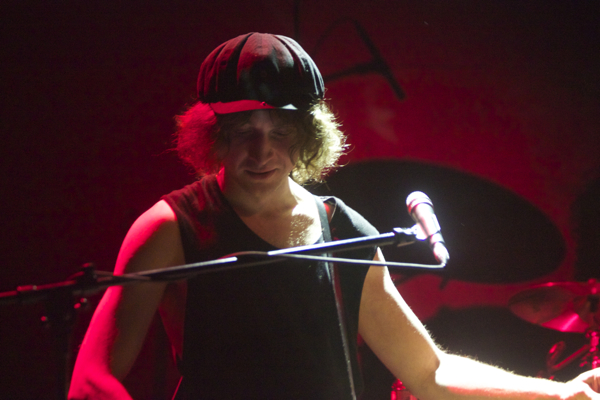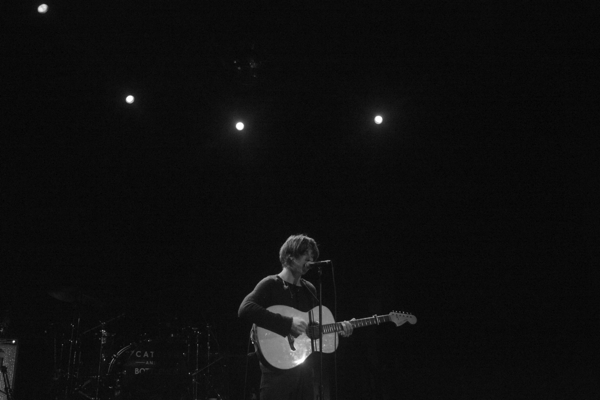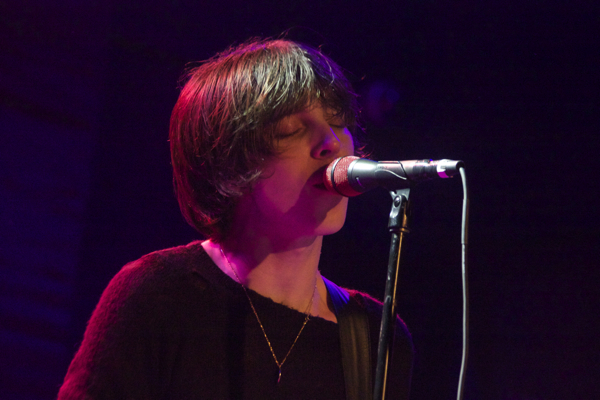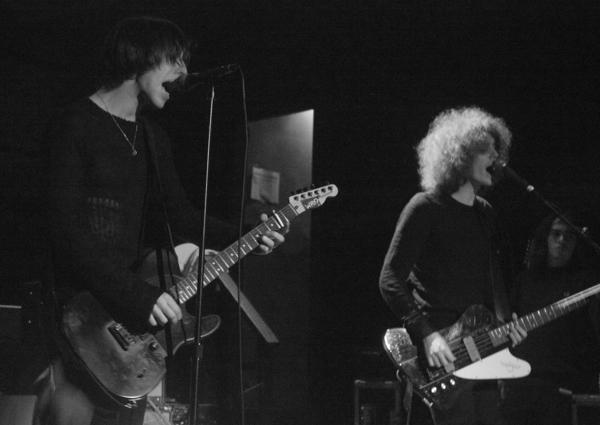 ---
Join the conversation