All photos by Anthony Bauer
This Wednesday marked Tycho's return to NYC, his second stop this year since his sold out show at Webster Hall this April. Tycho has been on tour promoting his fantastic new album Awake , which was released just this March. This was Tycho's last performance in the U.S. for a little while as his tour sppn moves onwards to Europe. After failing to catch his show at Webster, I was happy to finally catch him live, as I've heard nothing but great things about his show. The bill also featured fellow Ghostly International label mates Christopher Willits and Beacon.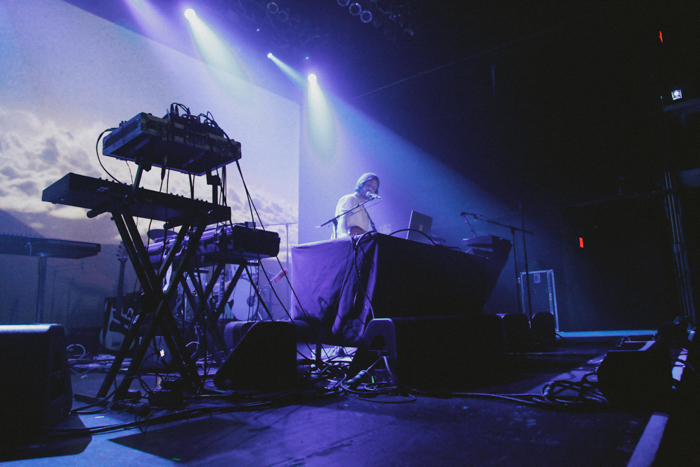 First up was Christopher Willits. I couldn't think of a better introduction to Willits than what I had experienced during his opening set. A solo act and an artist, yet he had filled Terminal 5 up with beautiful imagery, intricate soundscapes and all around good vibes the entire set. Paired with the music he was playing was a video projection that was timed up with the songs he was playing. All video, photo and design work within the video playing behind him was all created by Willits himself, which was quite impressive. Willits hails from San Francisco, which makes perfect sense, because while listening to his set, all I could imagine was driving through a fog–filled city listening to the soundtrack of his music. It'd be the perfect match, and I was very impressed with his set. It set the night off perfectly.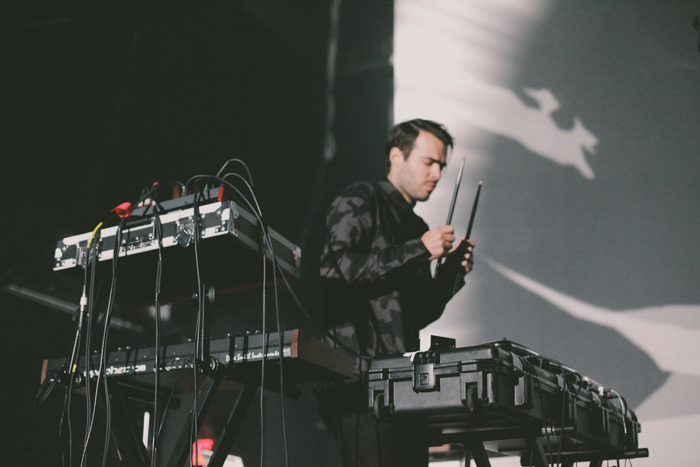 Brooklyn based duo Beacon took the stage next, and Thomas Mullarney & Jacob Gossett wasted no time building off of the vibes that Willits had just set in place. The tone and overall feeling of their set was a little darker, but it was all in the best way possible. The lights were lowered, making way for the darker visuals that were projected over them while they played. At one point, some Rorsharch style designs were projected providing a perfect match for what was going on musically. It made me think and question what I was actually experiencing. The blend of smooth vocals that you would normally find in R&B were being fused with lush, moody and atmospheric electronic tones that were all held together with big bold bass hits. It was unparalleled to anything I've seen or seen or heard before, and and I couldn't imagine a better way to segway into Tycho's set.
––––––––––
Right before Scott Hansen and the rest of Tycho took the stage, the lights turned down low, and an visual on the projection screen began playing. It featured an animation of the cover art off his last album Dive with a sun rising and setting, a perfect representation of the show we had coming up. The band promptly took the stage as soon as the animation was finished and they jumped right into their 15 song set. As with many other electronic artists these days, Tycho joins the long list of electronic acts who now tours with a full backing band something I'm personally a huge fan of. It breathes new life into the songs you already know and love, adding that natural element and warmth that can't seem to be matched by computer based musical elements. In fact, Hansen must be locked into this mindset, as the new album was his first to be recorded with the members of the band, instead of being all computer generated material.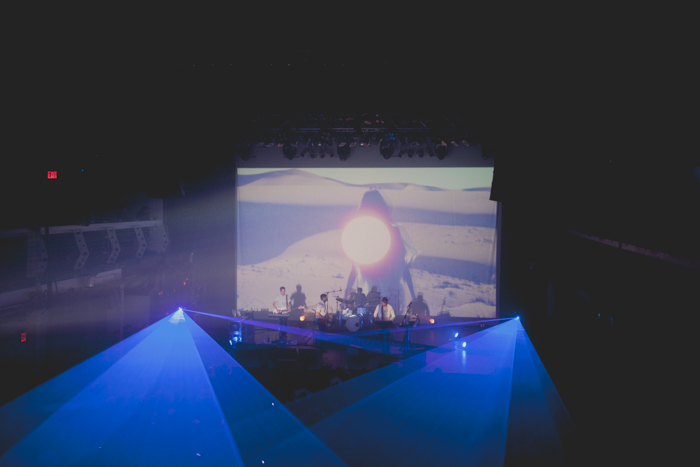 Before I go any further, let me pause and say one thing: Hansen is one very talented human being.  Most people will know him as Tycho – the musician, but I first heard about Hansen as ISO50 – the graphic designer. Hansen actually started out by doing graphic design work as a living, and making music as Tycho in his spare time. His ISO50 blog is where I first heard about Tycho, and I never put the two together that both ISO50 and Tycho were the same person. After a while, design posts slowly had become less material from Hansen, with a slow increase in posts from Tycho and when the time was right, he swapped and shifted focus from his design work over to music as Tycho.
His design work didn't die with the shift in focus though, because he uses his skill set from the design world to help him create anything and everything needed for his work as Tycho. Anything design related needed for the band, Hansen has complete control with how we wants to portray his entire aesthetic. This includes all album artwork, tour posters, collateral material for social media, t-shirt graphics, even the visuals being played on projection during the entire set as well. The attention to detail is so ridiculous. that most people might not even catch how crazy obsessive Hansen must be (but can be totally relatable as being a graphic designer myself). The visual identity of Dive was heavily portrayed during visuals as material from Dive was played, and newer material off of Awake was treated with a more simplistic approach as seen on the album art. It was blended and mixed together so seamlessly that it was easy to miss, but I tip my hat to Hansen because I was completely blown away by just how awe–inspiring everything was.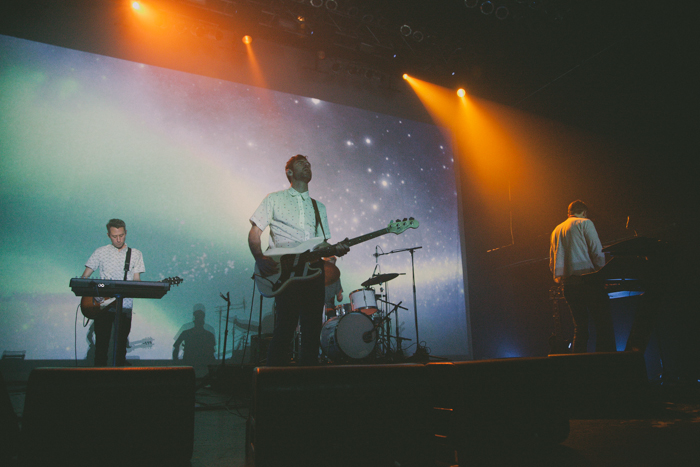 You would have also thought they had played Terminal 5 countless times before, yet as mentioned several times throughout the show that "this is the biggest venue we've played all tour." One of the things I was most impressed with was drummer Rory O'Conner and just how phenomenal he is. Tycho's music includes lush, complex and textured soundscapes but also feature some pretty intricate drum patterns. You'd think that earlier material, where the live band wasn't in place yet would be altered for the live act… but it wasn't. "Past Is Prologue" was probably the highlight of the night with O'Conner flawlessly owning the song. He didn't miss a beat, and if you've heard the song you can realize how crazy it is to play on drums.
I believe a live album would sound fantastic, the live show is something beyond compare… its something that needs to be experienced live in person. The visuals blended with the light show (which included lasers from time to time) really set the mood off the entire show. Nothing was overdone, as it was just the right amount of everything – sometimes you don't see that kind of restraint with live electronic shows. It was quite refreshing to see.
I don't think anyone left the venue without a huge grin on their face of what they had just seen, heard and experienced. It was other worldly in that… the music Tycho makes takes you to another place completely. You feel like you're dreaming while being wide awake, or drifting down an endless highway with no exit in sight. Its something beautiful that you can't explain unless you've seen his live show. All I know is that the next time that Tycho rolls through NYC, I will be most certainly be there. The question is, will you?
Check out photos from all three acts below, all which were taken by Anthony Bauer.
Christopher Willits: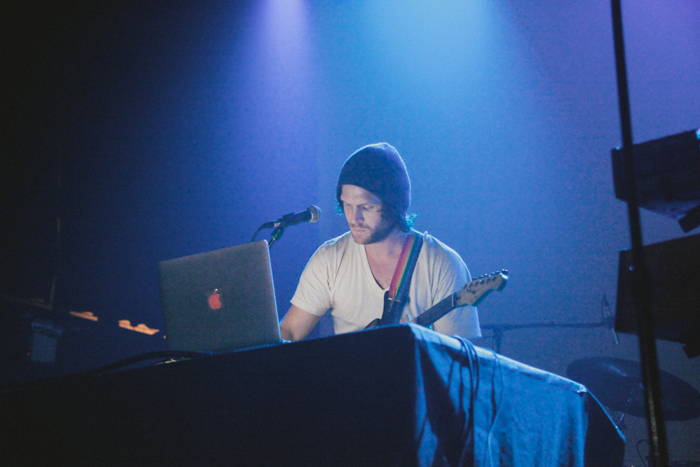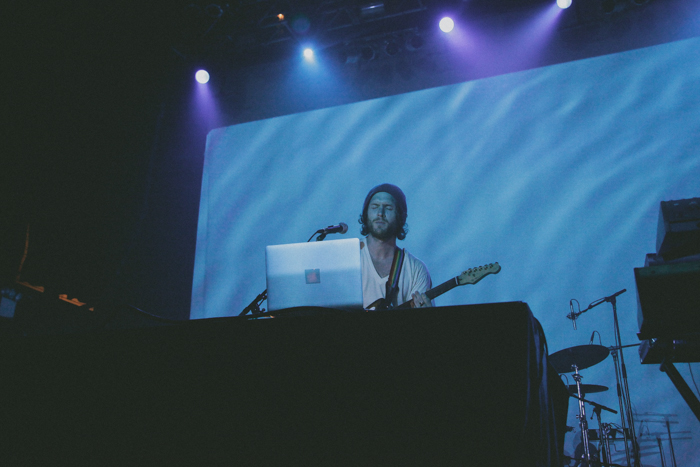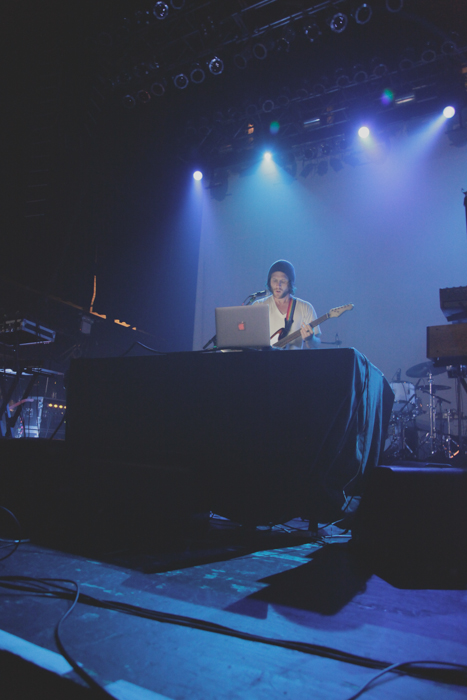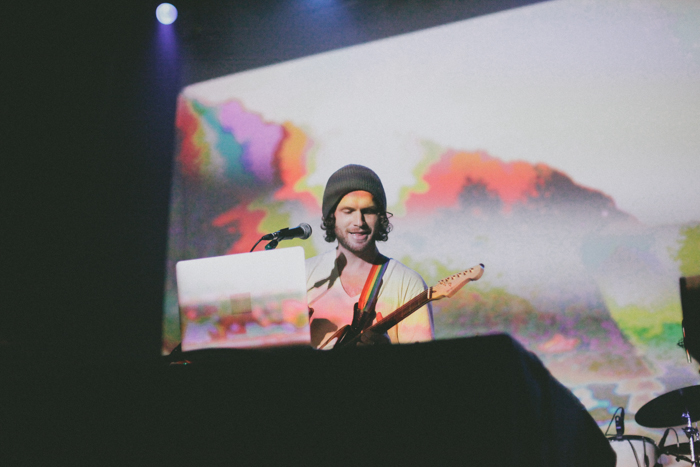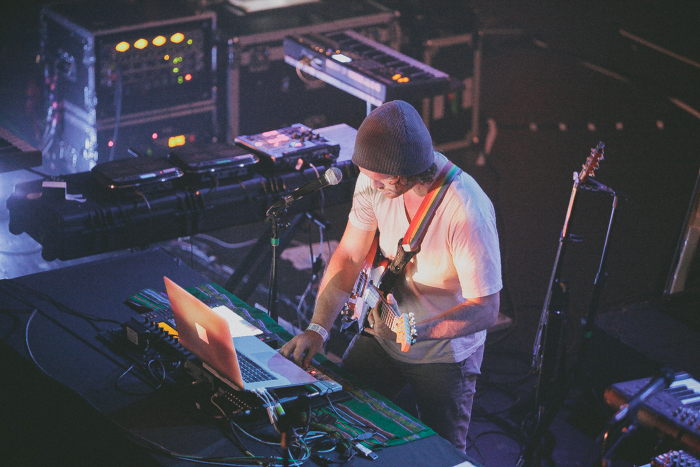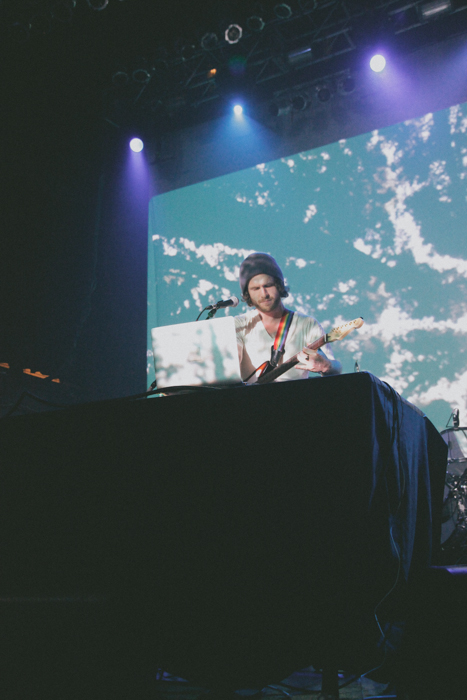 Beacon: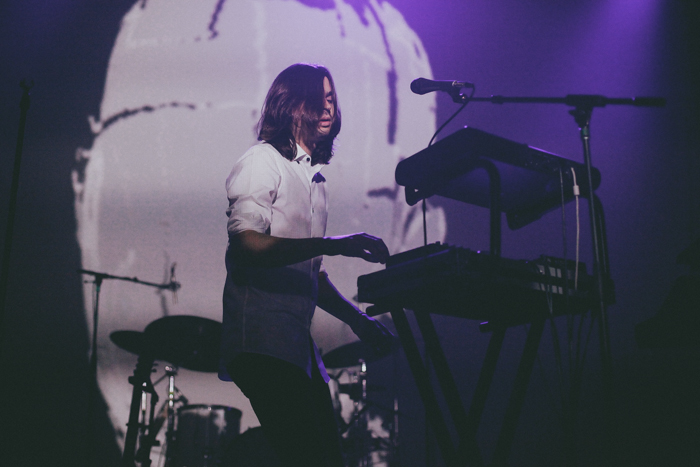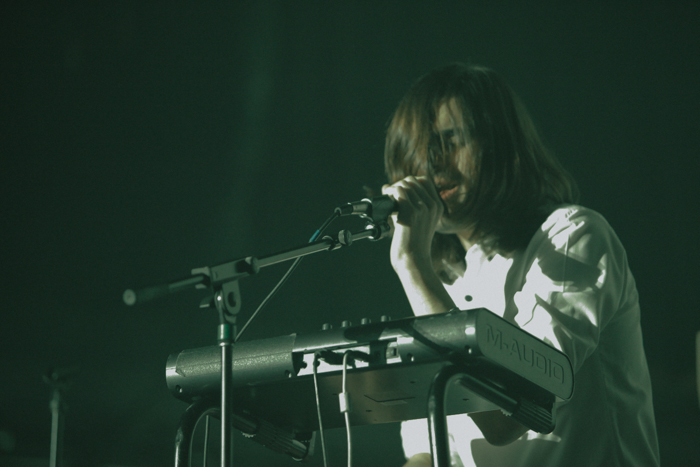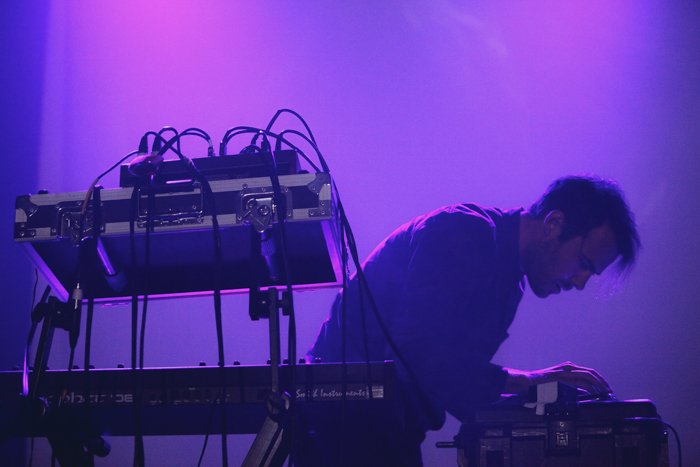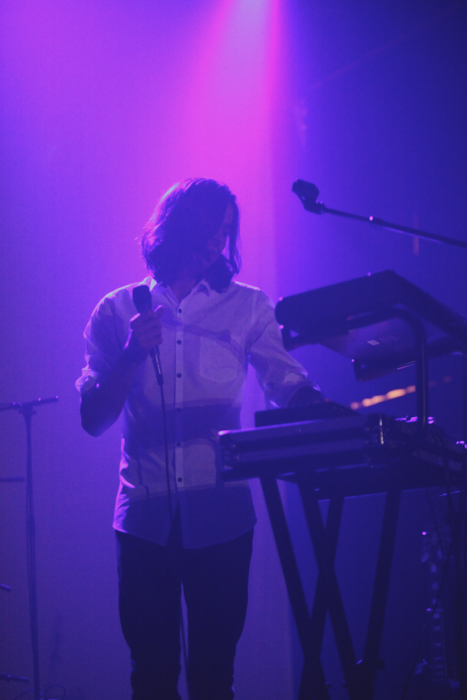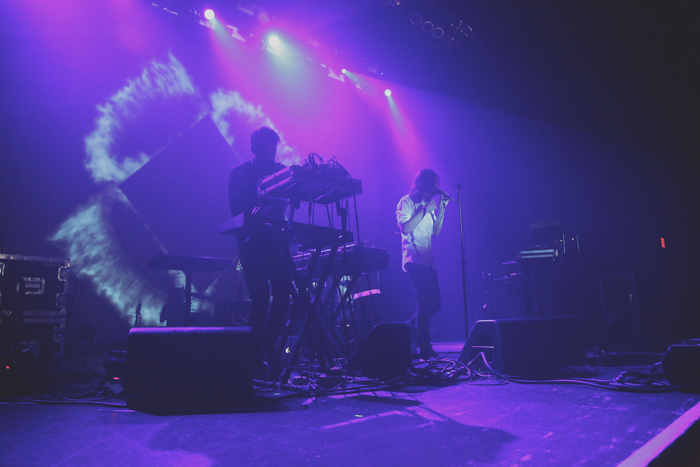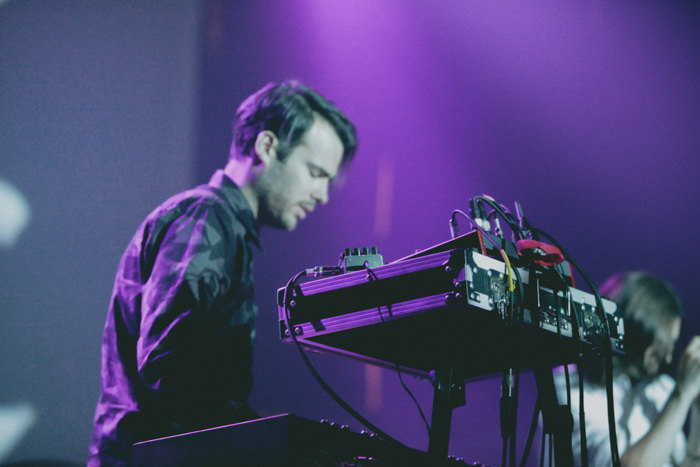 Tycho: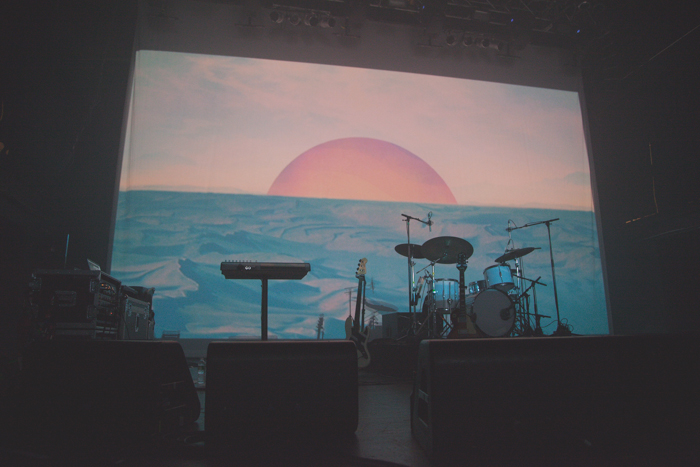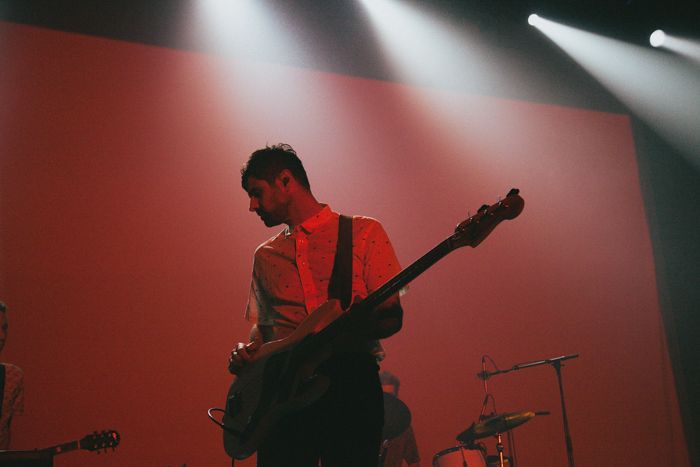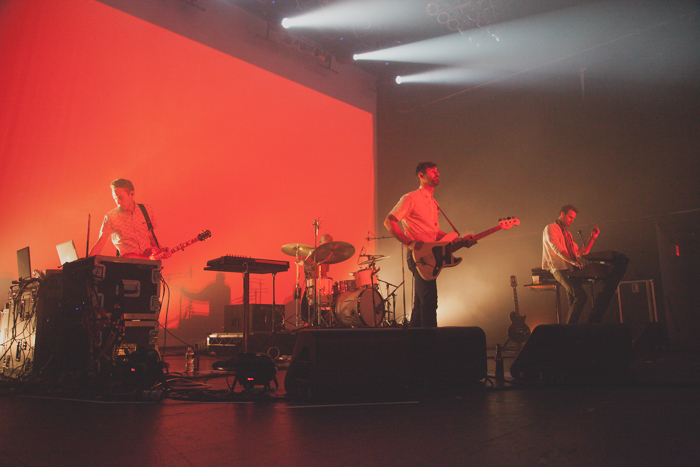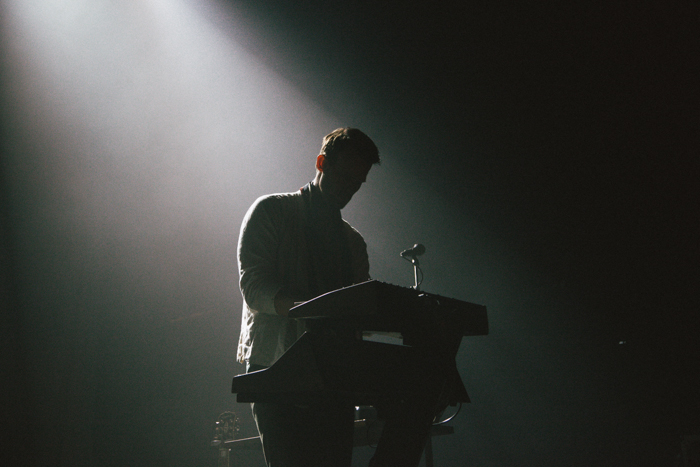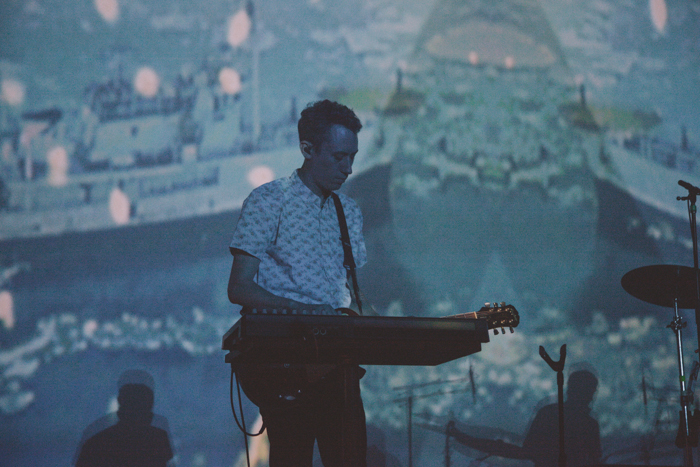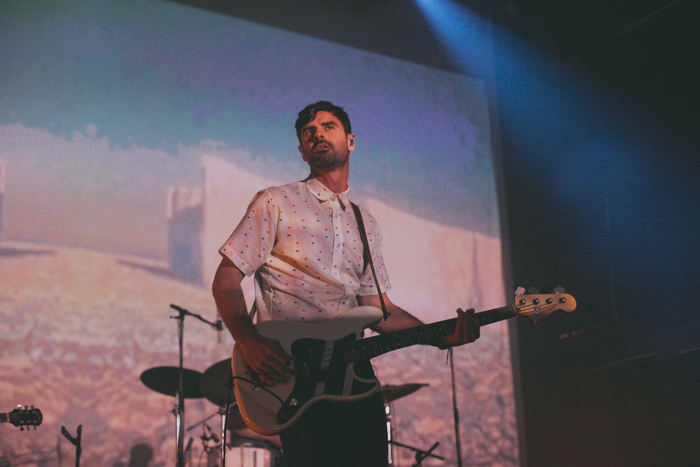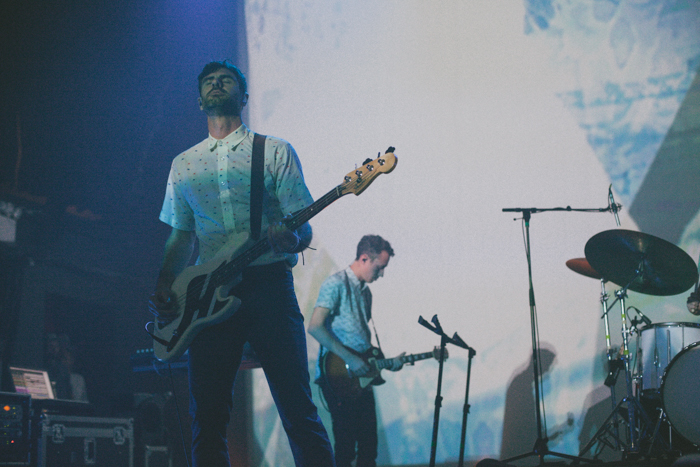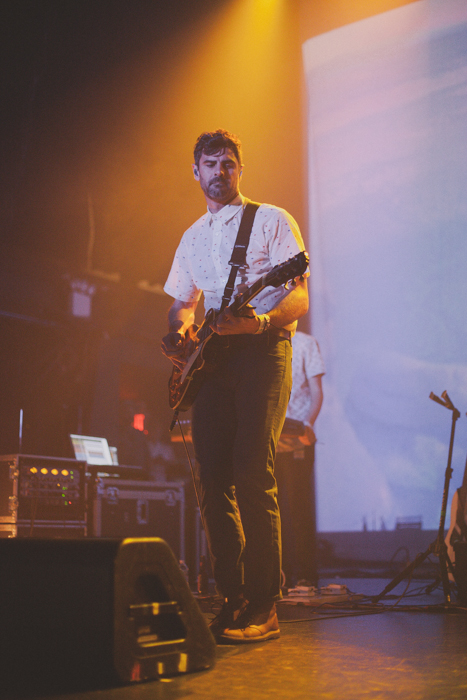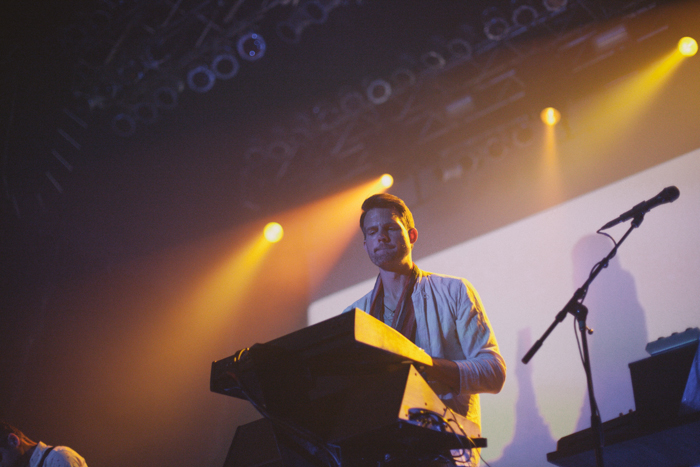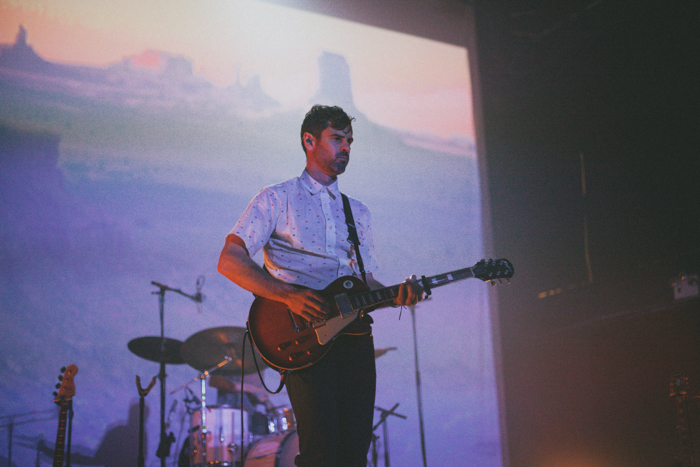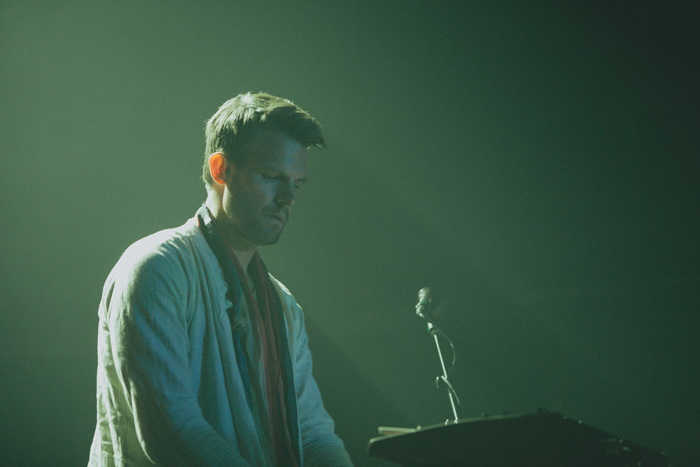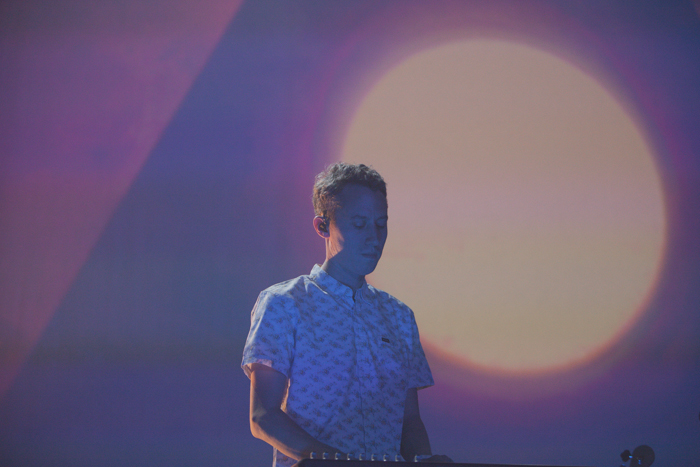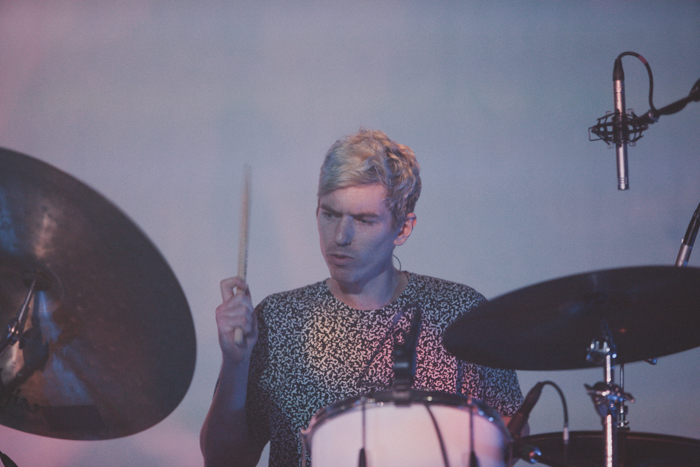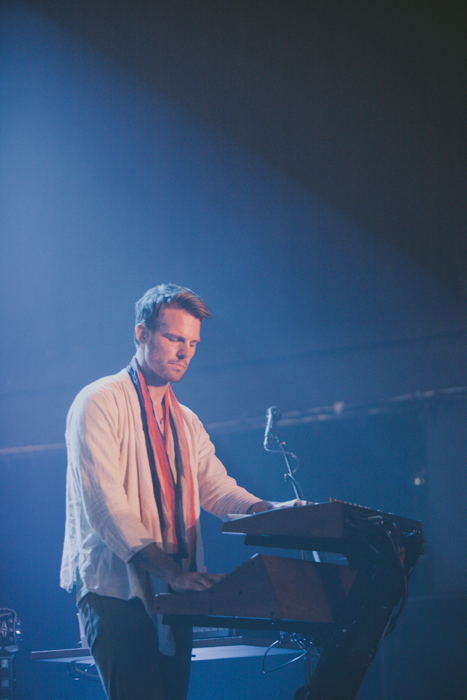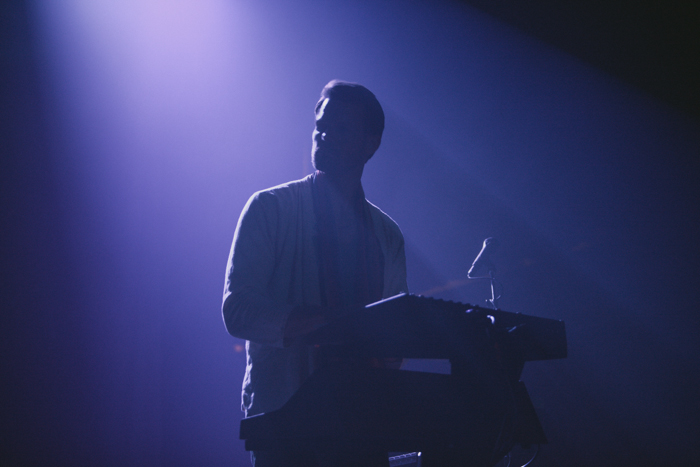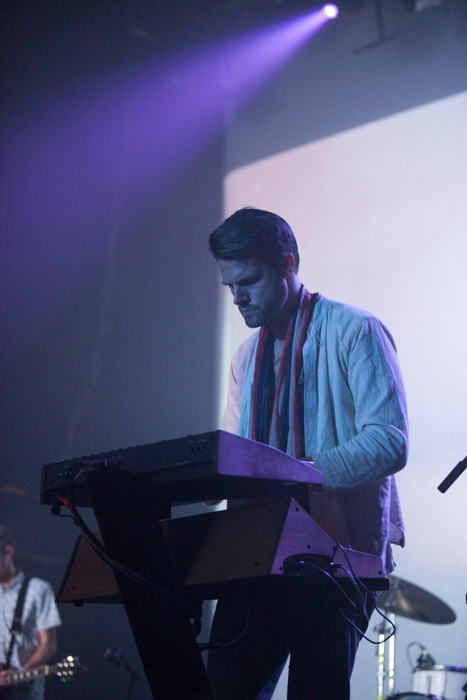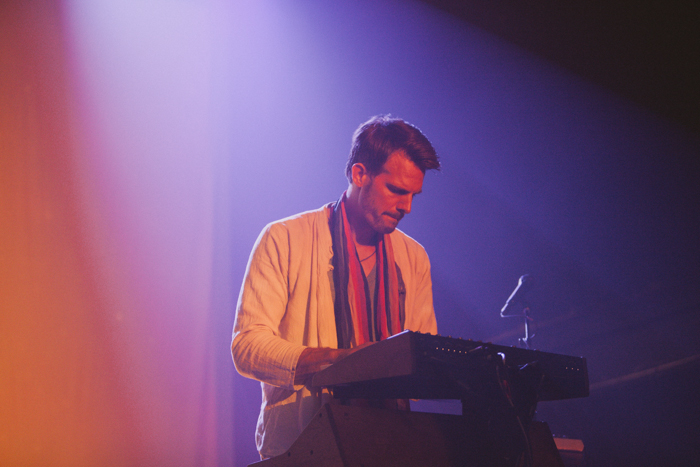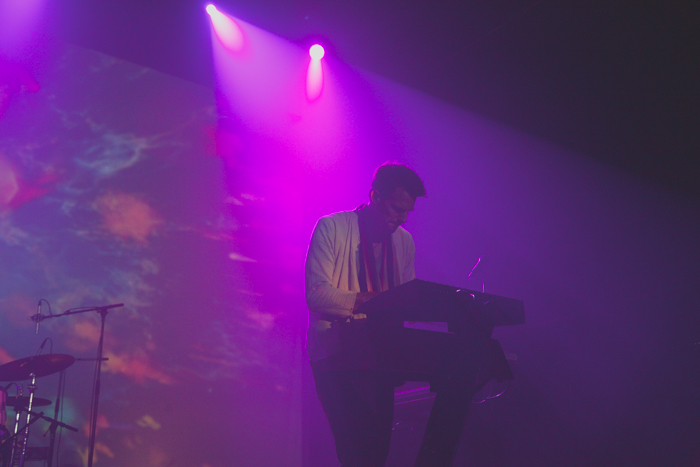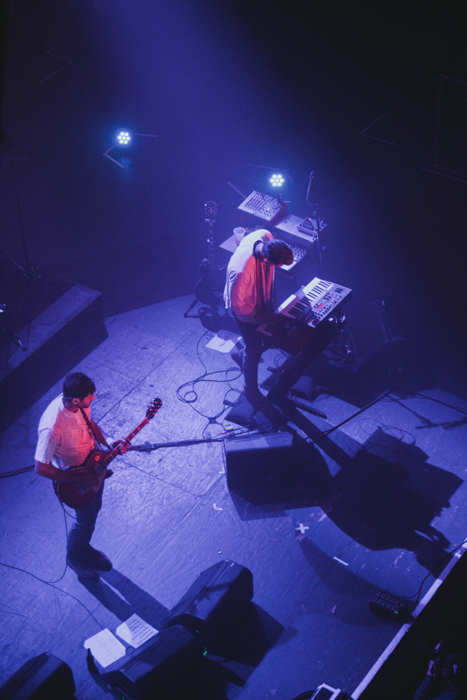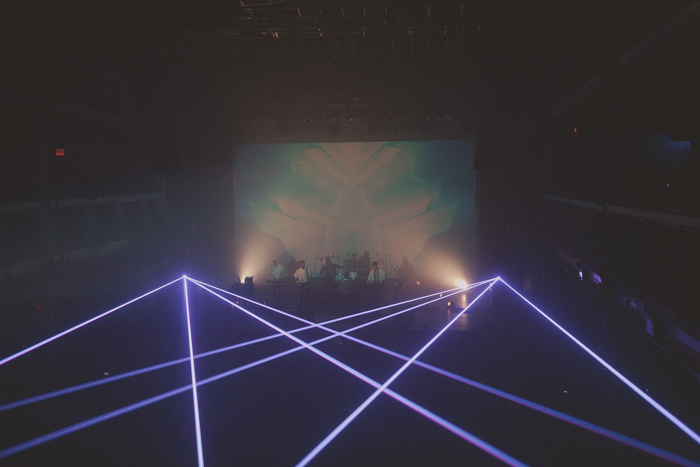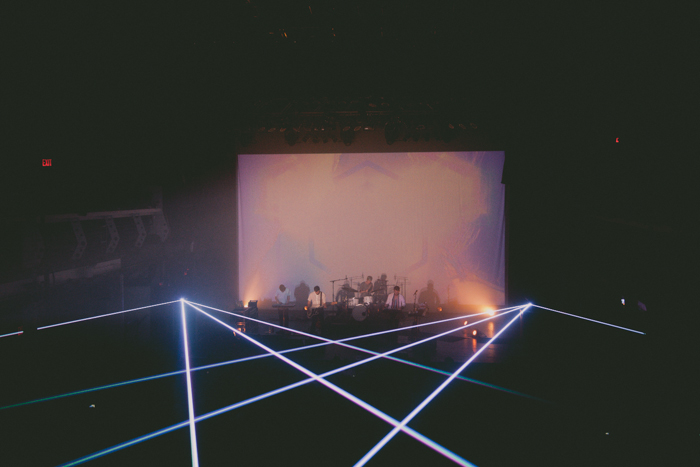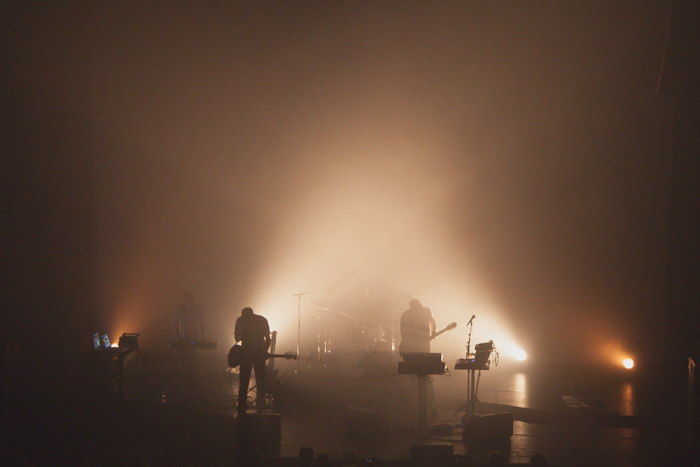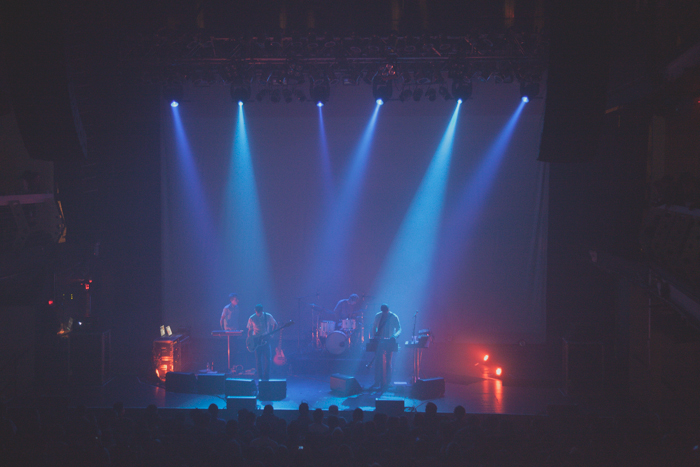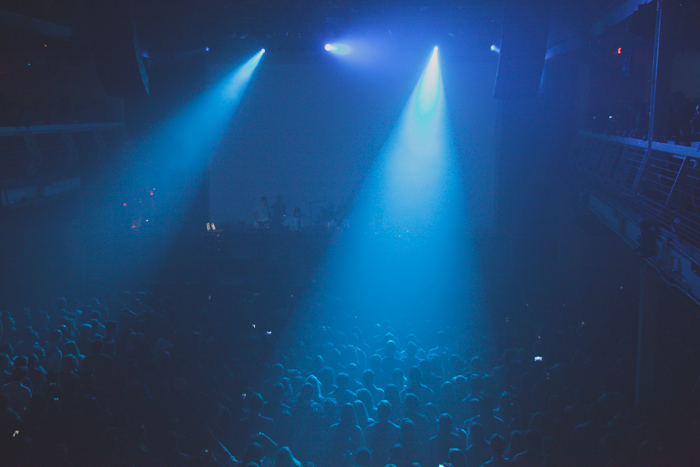 Tycho's Setlist:
1. Adrift
2. Apogee
3. L
4. Ascension
5. Dye
6. Hours
7. PBS
8. See
9. Elgy
10. Past Is Prologue
11. Daydream
12. A Walk
13. Spectre
Encore Break
14. Awake
15. Montana*
*song was listed out on the setlist, yet cut from the show for some reason
---
Join the conversation