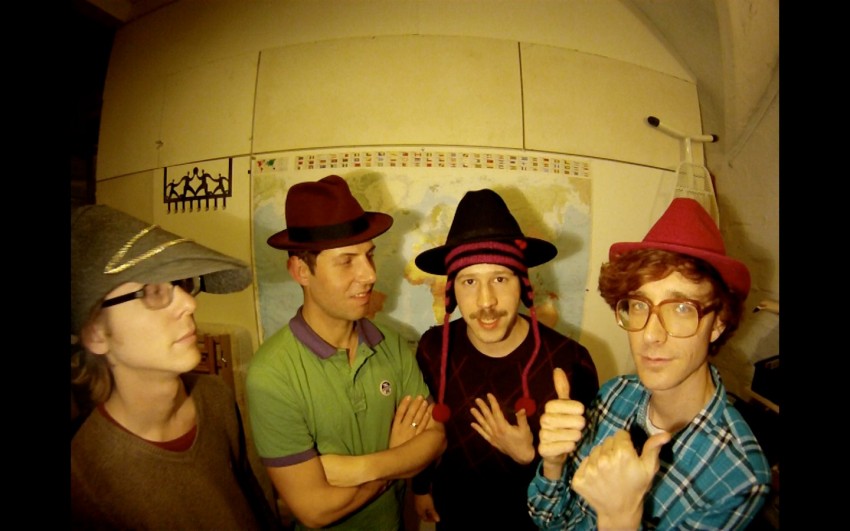 The Whitest Boy Alive are no more. The German-Norwegian band have officially broken up, making the announcement a few days ago on their facebook page.
The message reads:
Dear Fans. We are no longer composing or playing together as The Whitest Boy Alive. The Rules we made for ourself became a Golden Cage. Thanks for all the support and love we have received during the years. Special mention goes out to: Mexico, Roskilde, Hamburg, Munich, Dusseldorf, Colombia, Geoff McFetridge, WMF, Tape, Atilano Gonzales, Jonas Verwijnen, Mathias Powerline, Midnight Magic, Dena, The New Wine, Rubies, Kakkmaddafakka, Cafe Cairo, Trebbi, Brisbane, Belgrade, Paradiso, Sarajevo, Fred Falke, Morgan Geist, Tokyo, Cat5, Moodymann, John Selway, Jenne Grabowski, Nilgün, Jan Simon, Norman Nitzsche, GigMex, K7, Zebralution, Grooveattack, Smalltown Supersound, fuck you Ola Borgström, Sleeping Star, Aksara, KangnMusic, Marie Staritz, Saap, Markus Ellmer, Arnold and Sascha Steinfurt.

Erlend, Marcin, Sebastian, Daniel.
This isn't surprising, considering it's been five years since the band released new music. It's a bummer that we won't be hearing anymore jams like "Burning", but hey, at least we got their songs to remember them by. They released two albums Dreams (2006) and Rules (2009).
Below I've shared "Burning", which is my favorite song of theirs. Enjoy.


---
Join the conversation