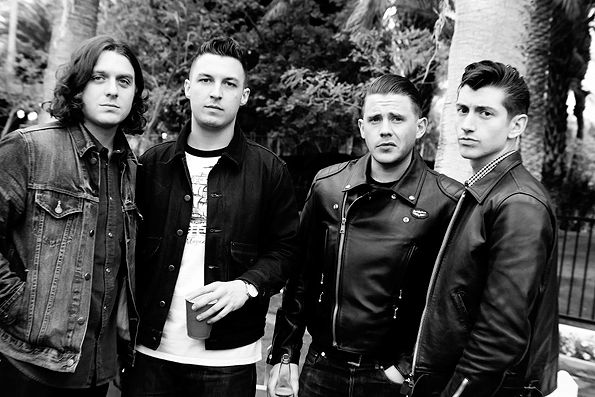 Arctic Monkeys new album AM is slowly, but closely getting close. It comes out September 9 via Domino. We've already heard single "Do I Wanna Know?", last year's single "R U Mine?" which is included, as well as b-side "2013."
I've been pointed in the direction of "Why'd You Only Call Me When You're High", a new song that will be on the album. It's one of the titles that really grabbed me on the tracklist, and let me tell you, it's like nothing that Arctic Monkeys have ever done before. It may be the most radio-friendly sort of pop that they've ever done.
Featuring a funky bassline and some sultry vocals from Alex Turner, it's chorus is just pure pop bliss. There's a heavy hip-hop influence here, some parts r&b. I have a funny suspicion that this is going to be a song that divides many people, most of who were expecting more psychadelic stuff. Me, I'm digging this really hard.
The boys always find new ways to surprise, and this is no different. They have entered an entirely new territory and it's freaking great. It's likely to be the next single from the album, come August.
Update (3:51 p.m.) Looks like the link is removed now, sorry guys.
---
Join the conversation