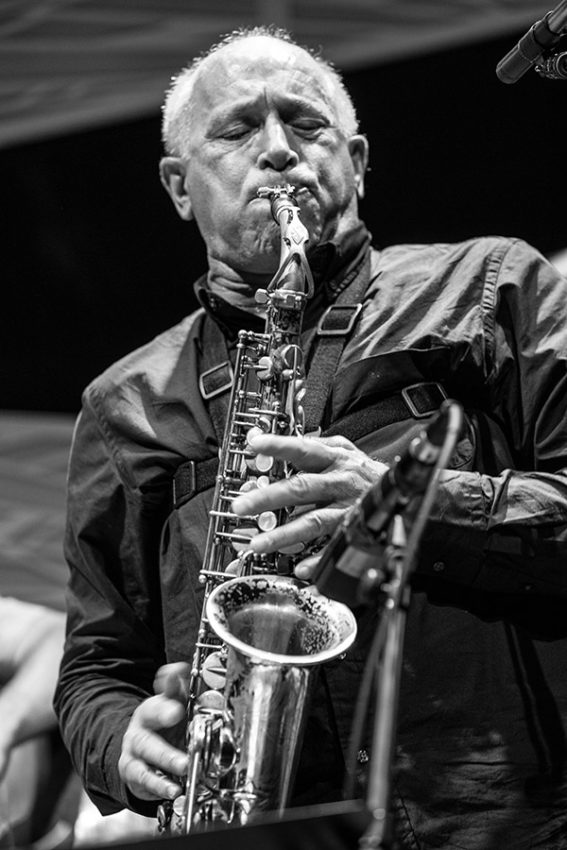 All photos by P Squared
Downtown New York saxophonist Alan Braufman reissued his 1975 free jazz album Valley Of Search this June and celebrated its release with a performance at National Sawdust where he performed the album in full. His band included pianist/multi-instrumentalist Cooper-Moore, whose first ever recording was Valley of Search, as well as saxophonist James Brandon Lewis.
Our photographer P Squared was there to capture photos from Braufman's performance, all of which you can find posted in the photo gallery below.