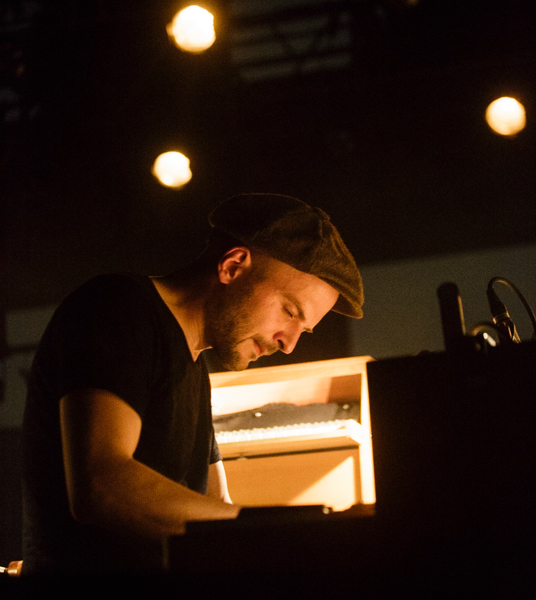 German composer and producer Nils Frahm returned to New York on March 15 for a sold out performance at Queens venue Knockdown Center. The show came in support of his lovely new album All Melody, released earlier this year via Erased Tapes.
Playing a mix of All Melody and a various assortment of material from his career, it was amazing to see Frahm work the magic behind his insane set up of analog equipment and electronics that he worked like an absolute wizard.
Find some photos from his performance posted in the gallery below.