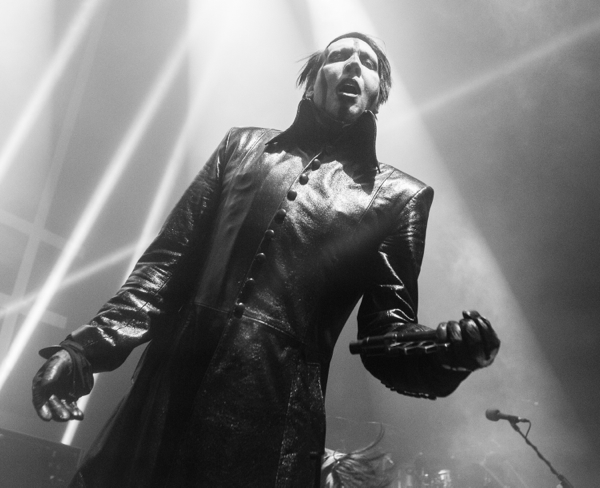 The always interesting Marilyn Manson returned this year with new album Heaven Upside Down (released via Loma Vista Recordings). His tour in support of the new record brought him to New York City on September 30, where he performed at Hammerstein Ballroom.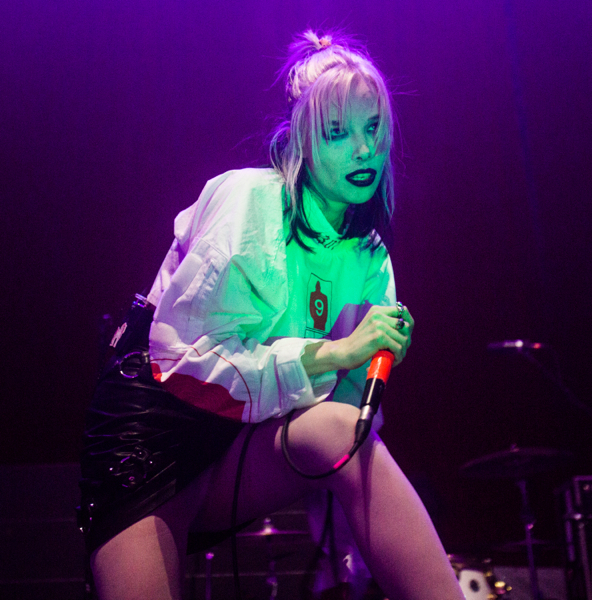 The show featured an opening performance from Alice Glass (formerly of Crystal Castles) who released her solo EP this year (also via Loma Vista) and had been touring in support of it with Manson. She performed the new EP as well as select Crystal Castles cuts such as "Alice Practice" and "Celestica."
Coming out to The Doors' "The End" Manson started his set sitting on a giant chair in the back of the stage, before emerging forward for a firey performance of new album cut "Revelation #12." He wasn't a fan of us photographers doing our job, going on to slam his micstand in the middle of a few fellow photographers and giving us a few choice words.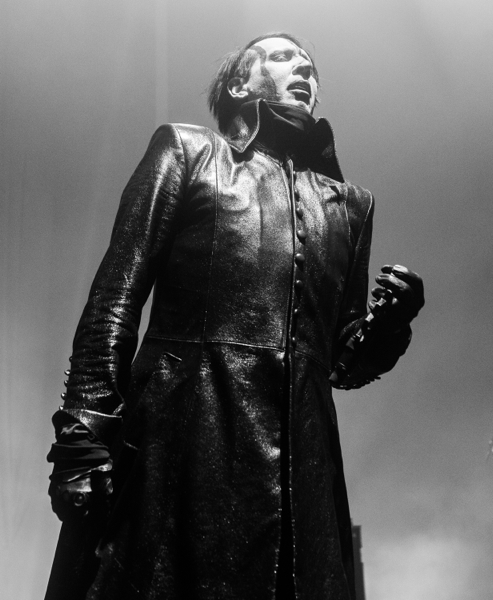 The rest of the performance featured a lock in Manson who kept this energy going, but the show took a turn for the wild towards the end of his cover of Eurythmics' "Sweet Dreams (Are Made Of This)" when his interaction with a giant gun prop ended up having the prop accidentally fall on him. The stage went black for a few minutes before they announced the show was cancelled due to injury.
Thankfully Manson is alright and it's a shame the show was cut short due to such an unfortuante circumstance, but it's definitely a show I will never forget for a wide variety of reasons.
Find photos and setlist from both performances posted below, along with a video of the injury incident.
Alice Glass: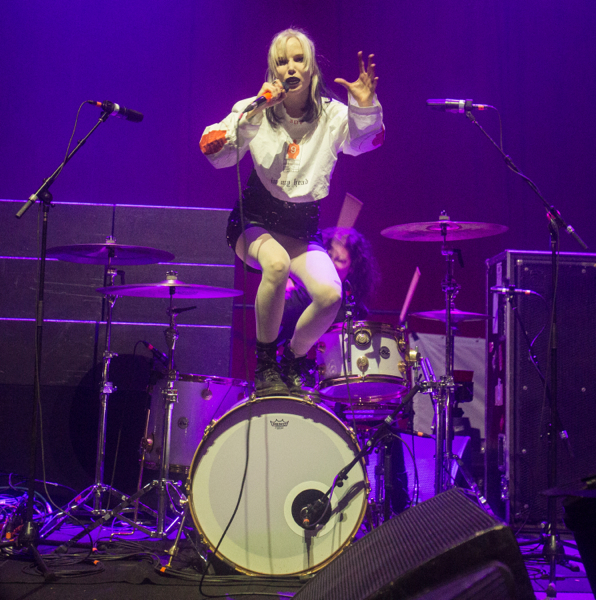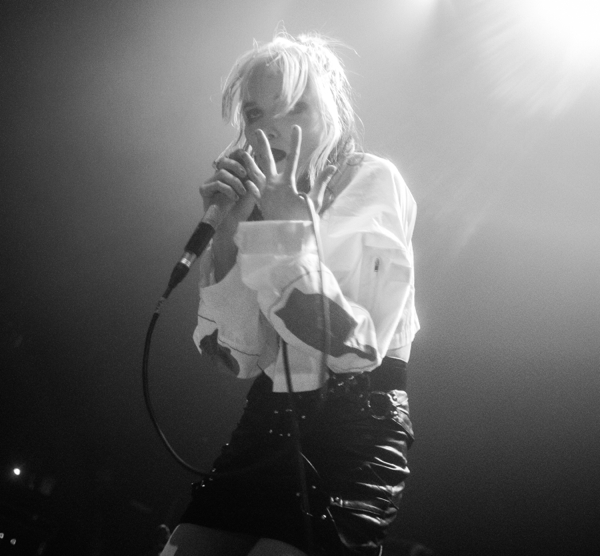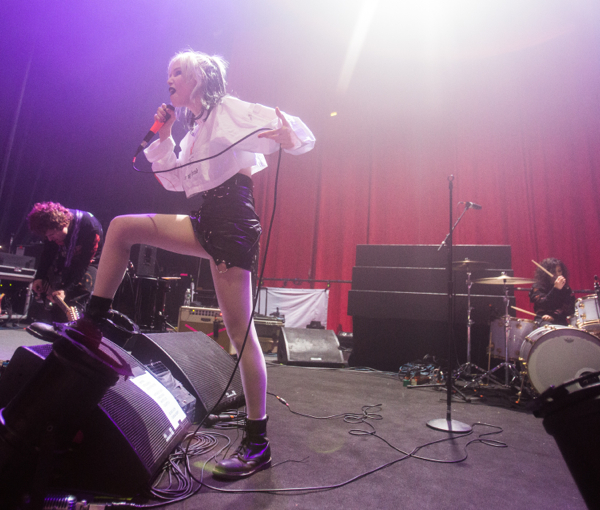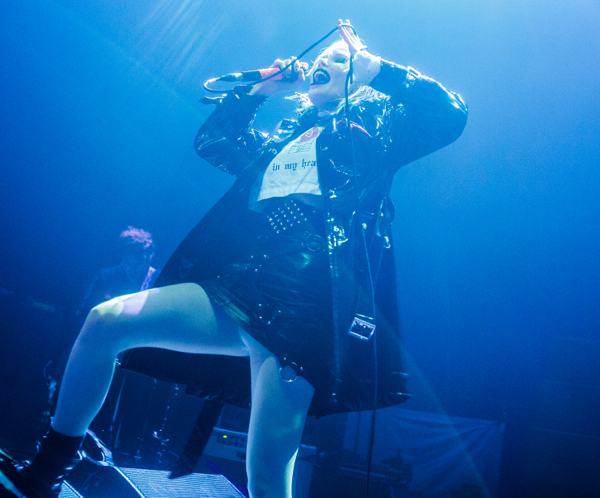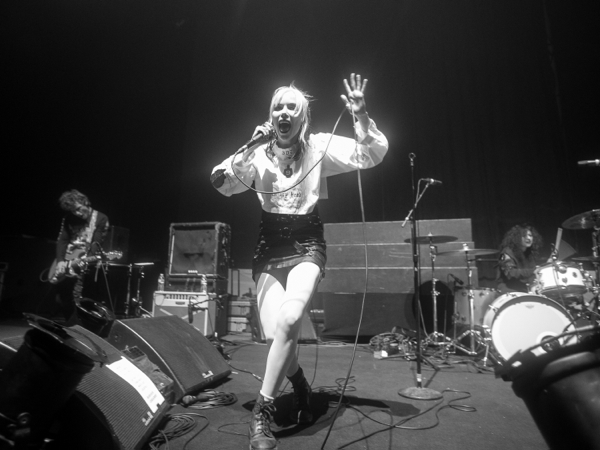 Alice Glass Setlist:
1. Stillbirth
2. Alice Practice (Crystal Castles)
3. Without Love
4. Forgiveness
5. Love and Caring (Crystal Castles)
6. White Lies
7. Natural Selection
8. Celestica (Crystal Castles)
9. Blood Oath
10. Cease & Desist
Marilyn Manson: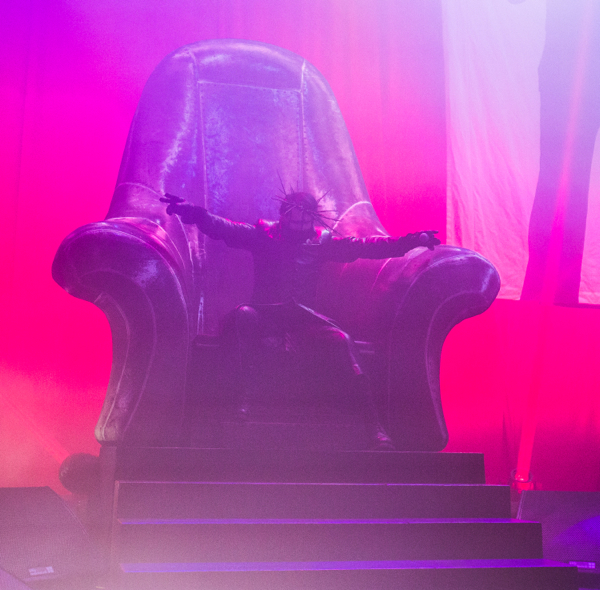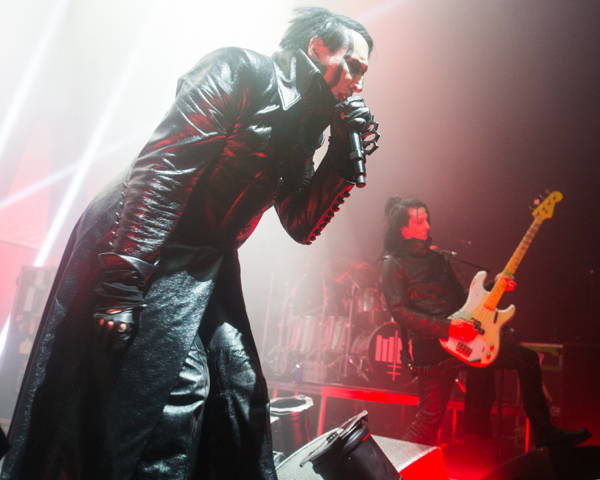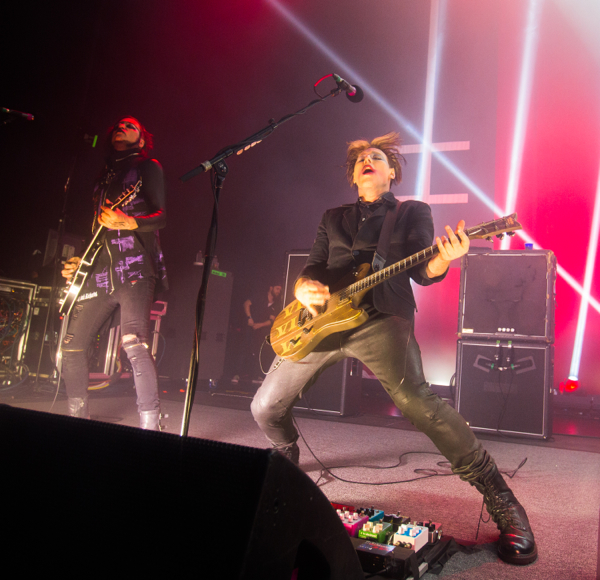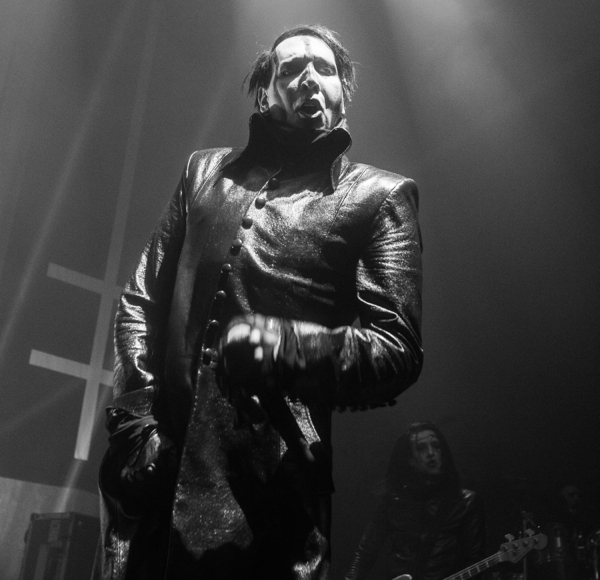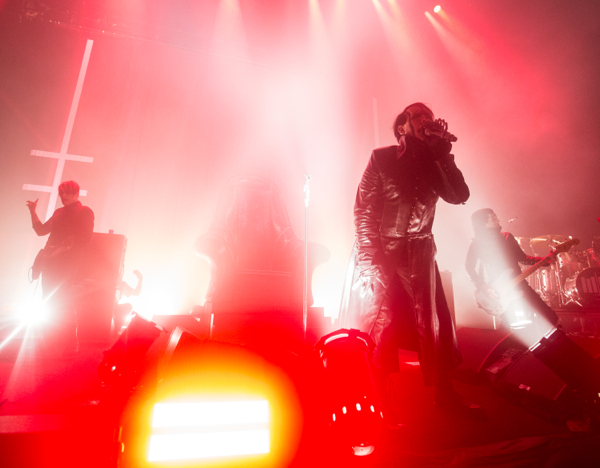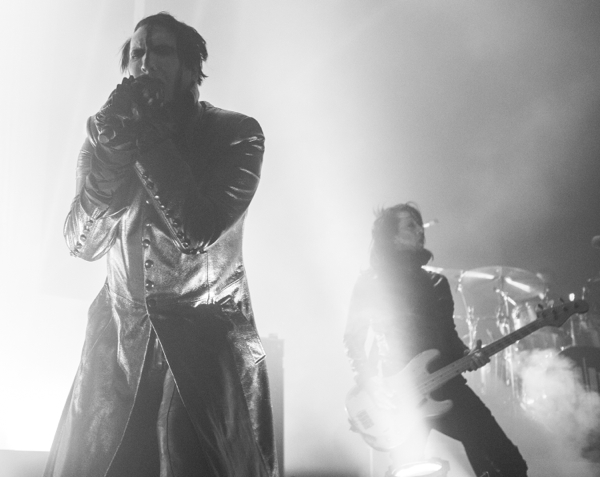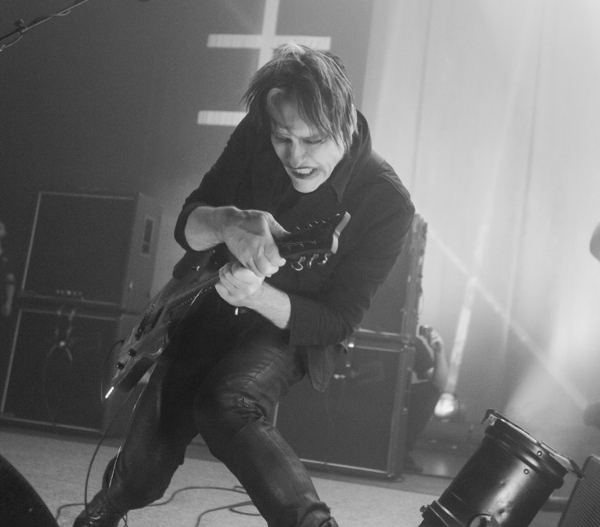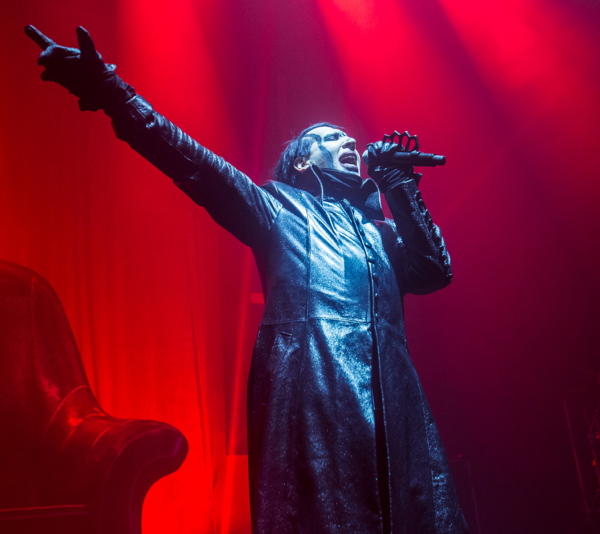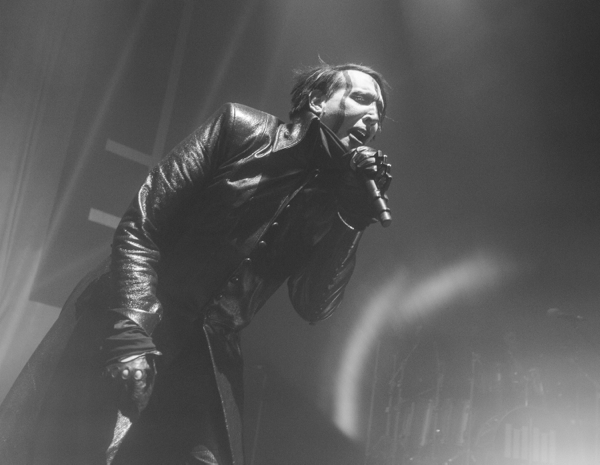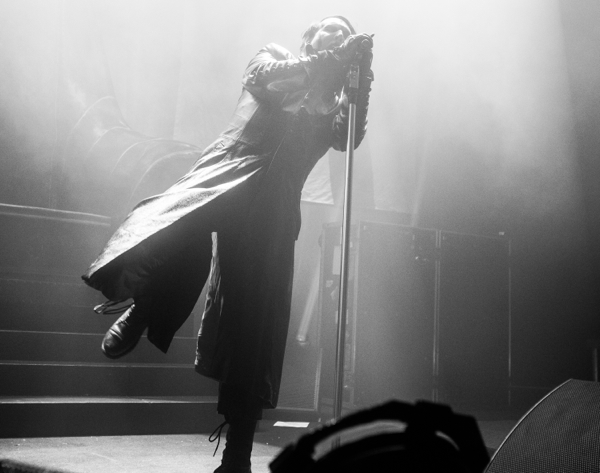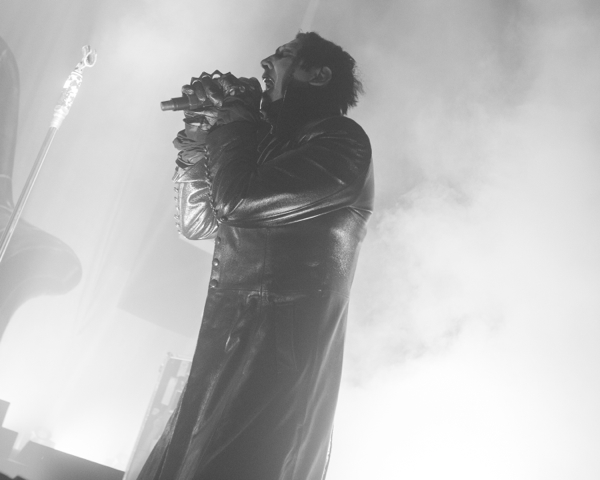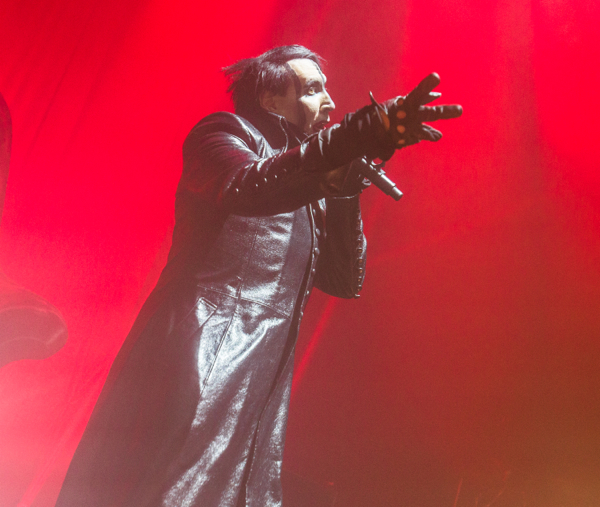 Marilyn Manson Setlist:
1. Revelation #12
2. This Is the New Shit
3. mOBSCENE
4. The Dope Show
5. Disposable Teens
6. Kill4Me
7. No Reflection
8. Deep Six
9. Tourniquet
10. We Know Where You Fucking Live
11. Sweet Dreams (Are Made of This) (Eurythmics Cover)