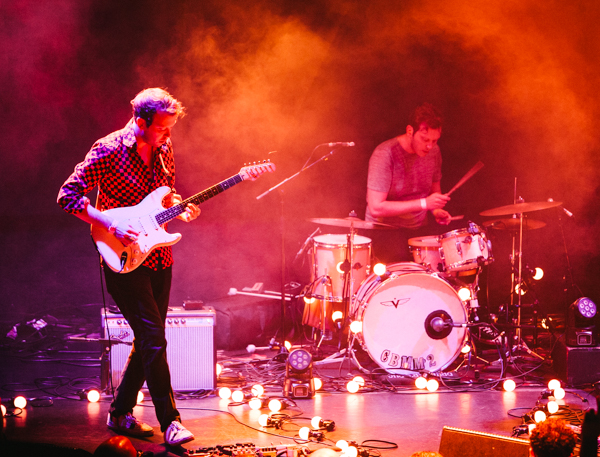 The Mattson 2 have been out on the road all year in support of their fantastic collaborative release Star Stuff with Chaz Bear (aka Toro y Moi) and haven't shown signs of slowing down.  We were there this past August when the identical twin duo rolled through NYC to play a stellar set at LPR and are very excited they'll be back later this month for not one, but two shows at Baby's All Right!
The first set kicks off at 6pm with special opening set by James Tillman then a set from The Mattson 2, and the late set at kicks off at 9:30 with the premiere of the Mattson 2's cover of Jon Coltrane's A Love Supreme + a set of classic Mattson 2 originals.  Tickets are still available for both the early set and late set, so grab yours now before its too late!
PS – can't make it to Baby's All Right?  Don't fret – the Mattson's will be embarking on a small run of other East Coast dates this November kicking things off in Woodstock, NY at Colony on November 19th; The Mill Space in Wilmington, Delaware on November 21st; and then at Black Cat on November 22nd in Washington DC.
For ticket info and more details, check out Mattson2.com.