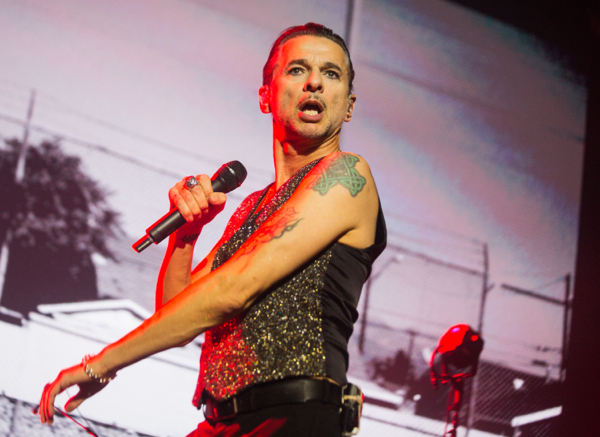 Legendary new wave rockers Depeche Mode released their new album Spirit this March via Columbia Records/Mute Records. It's the groups 14th studio album in their nearly 40 year career, an impressive feat no matter how you spin it, especially considering that it's a rather solid addition to their catalog.
They've been touring hard in support of the new album and brought their show to the Mohegan Sun Arena in Connecticut on September 1 ahead of their shows in New York City.
The career-spanning set saw the group offer sounds from across their expansive discography, from songs off the new record, to bonafide dance-rock classics such as "Never Let Me Down Again," "Enjoy the Silence," and "Personal Jesus." This was somehow my first time catching Depeche Mode live and it lived up to my expectations and then some.
Find photos from their performance posted below along with their setlist.

Depeche Mode Setlist:
1.Going Backwards
2. So Much Love
3. Barrel of a Gun
4. A Pain That I'm Used To
5. Corrupt
6. In Your Room
7. World in My Eyes
8. Cover Me
9. A Question of Lust
10. Home
11. Poison Heart
12. Where's the Revolution
13. Wrong
14. Everything Counts
15. Stripped
16. Enjoy the Silence
17. Never Let Me Down Again
Encore:
18. Somebody
19. Walking in My Shoes
20. Heroes (David Bowie Cover)
21. I Feel You
22. Personal Jesus