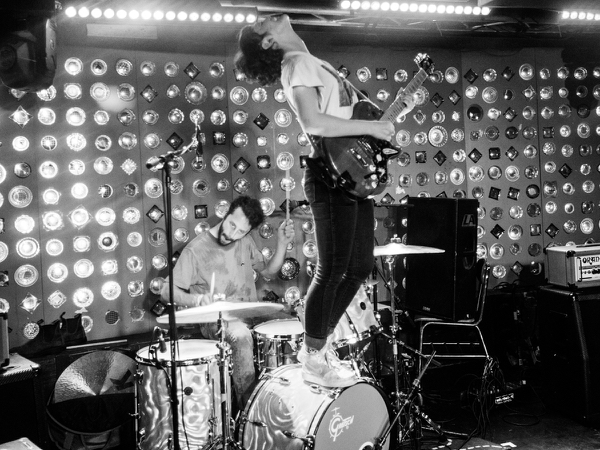 Last Friday saw the long-awaited release of New York duo Diet Cig's debut album Swear I'm Good At This (released via Frenchkiss Records). They celebrated the release with two sold out performances at Baby's All Right, an early and late show.
I caught the early show (we also got pictures from the late show coming), which was an all ages performance. This is important for a band like Diet Cig, who are all about inclusion and creating a safe space for all to enjoy music. This was very much the case at the show, which saw two young fans accompanied by their parents at the front of the stage, watching the duo rock out in sheer awe. The fact that they can draw young fans, and then a row of fans of all different ages, is a rare feat.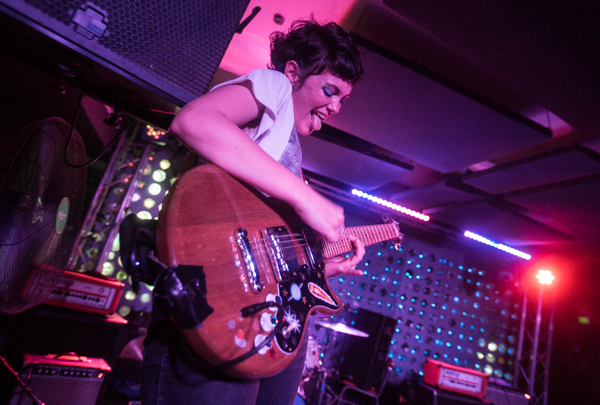 That's because fans of all ages can be swept up by the joyful garage-pop that the duo of singer/guitarist Alex Luciano and drummer Noah Bowman deliver so effortlessly. The show may have been over way too soon, but the same can't be said for their blossoming career, which is only getting started.
Find photos of their performance posted below, along with shots of Nashville, Tennessee garage rockers Daddy Issues, who opened the show.
Daddy Issues: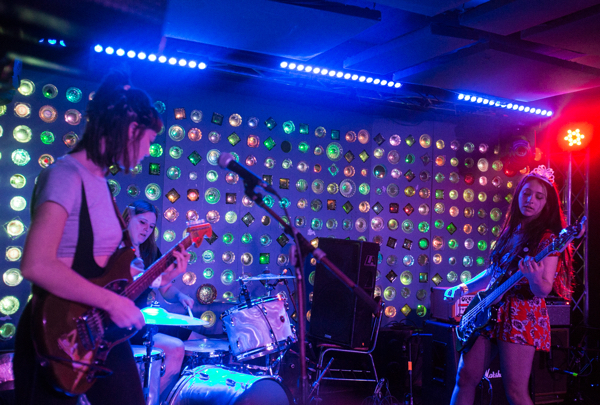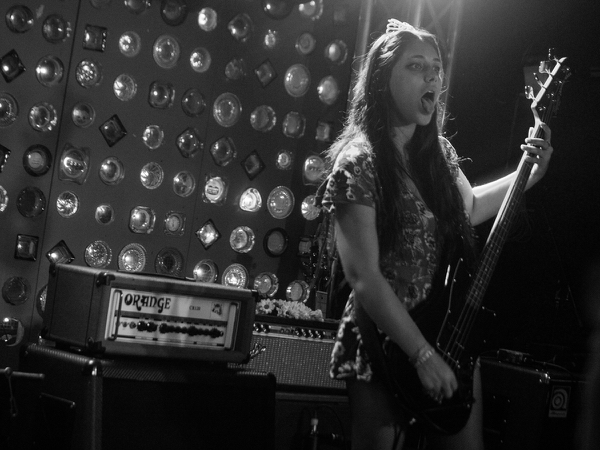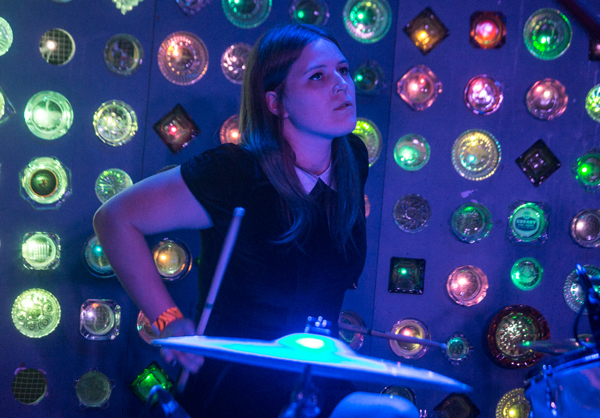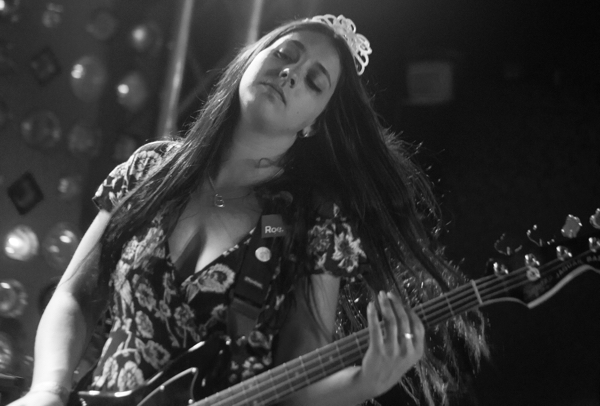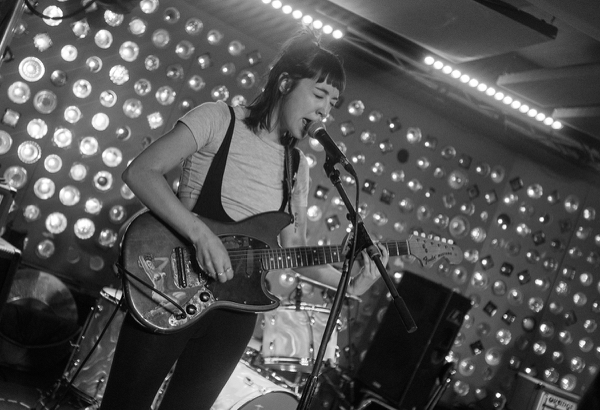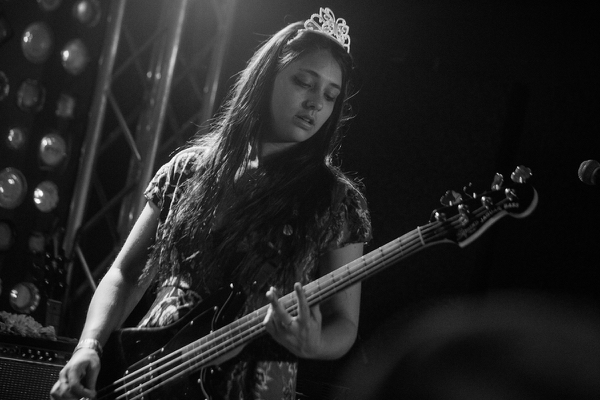 Diet Cig: