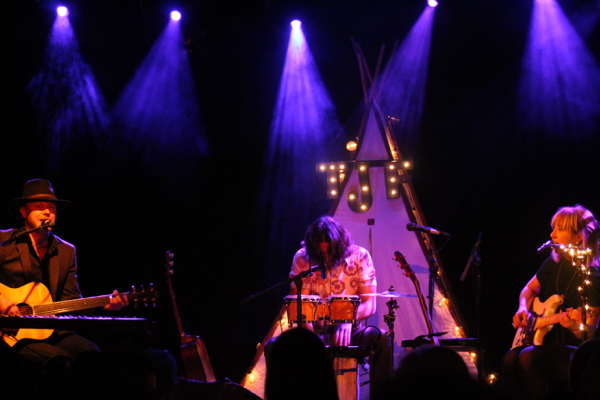 Words and photos by Ross Bernhardt
The last time I covered The Joy Formidable for the site, on April 14th, 2016, the show was decidedly different from the one I witnessed on at Le Poisson Rouge on March 1. During that tour, they had alt-rockers Everything Everything opening and displayed their usual rock prowess at Irving Plaza. This tour went in a different, softer direction. Instead of the loud, winding jams most fans have come to know, the trio from Wales did an entirely acoustic tour.

The mood was set with a faux electric campfire that provided a soft, smoldering glow across a teepee with the letters "TJF" adorned at the tip. A small sign in front of guitarist Rhydian Dafydd said "Welcome Friends", and when they pumped in some artificial crickets chirping and wood crackling, it honestly felt like everyone should have been singing "Kumbaya."
Thankfully the group didn't, and instead they tore through a small portion of their discography with the same level of intensity as if they were playing a stadium. There was obviously a lot more tenderness, but the attention to detail and the passion were still palpable even if the amps weren't dialed up to 11. Both lead singer Ritzy Bryan's and Dafydd's voices stayed powerful, yet intimate, in the sold out space, and seeing how they transformed bombastic songs like "The Greatest Light is the Greatest Shade" and "The Everchanging Spectrum of a Lie," into acoustic songs was truly fascinating. Scaling down brought out new qualities to all of the songs, especially with the addition of a harp for a couple tracks in the latter half of the set.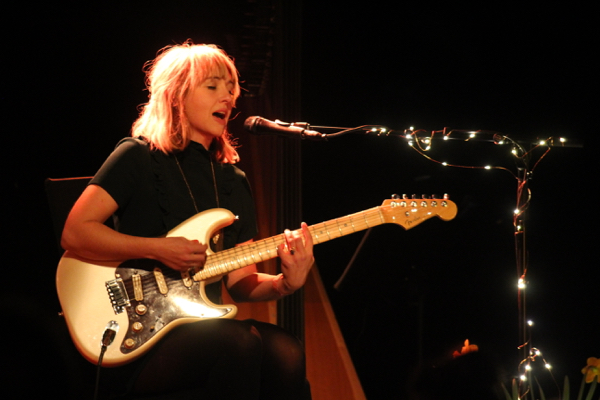 Another aspect of the show that remained the same was the group's always entertaining banter between songs. It's always surprising to see how many expletives come out of Bryan's mouth, as such an unassuming-looking woman will just casually call her bandmates "twats" out of nowhere. They all can give it as good as they can take it, and giving drummer Matthew Thomas a microphone only added to the craziness.
Not every band can pull off a show (or tour) like this, but The Joy Formidable did it with ease. I think it would do more acts good to tour acoustically. It gives fans a different side of the band, lets the band provide a more intimate show, and also provides people with the opportunity to see groups in venues they normally wouldn't have otherwise. Did I ever think I'd see The Joy Formidable play in a space like Le Poisson Rouge? Nope! But I'm glad that I did on a number of levels.
Supporting the group at the top of the show was Phoebe Bridgers, who absolutely blew me away. Her music was very, very sad (which she warned the crowd about) but absolutely beautiful. Phoebe's voice was so tender and natural, but at times during very heightened moments powerful and vulnerable, scratching ever so slightly as she opened herself up to the crowd. It was her second show in New York City, having appropriately opened for the equally somber Julien Baker last year at Bowery Ballroom, and she showcased an ease in her songwriting and in her performance that leads me to believe she is going to have a long career ahead of her.
Find photos from both sets posted below, along with the setlist.
The Joy Formidable Setlist:
1. The Everchanging Spectrum of a Lie
2. Little Blimp
3. Blowing Fire
4. The Greatest Light Is the Greatest Shade
5. Lip Service (Elvis Costello Cover)
6. This Ladder Is Ours
7. Whirring
8. A Heavy Abacus
9. Underneath the Petal
10. Radio of Lips
Encore:
11. Twin Peaks Theme (Angelo Badalamenti Cover)
12. Cradle
13. Llaw = Wall
14. Sleep is Day
Phoebe Bridgers: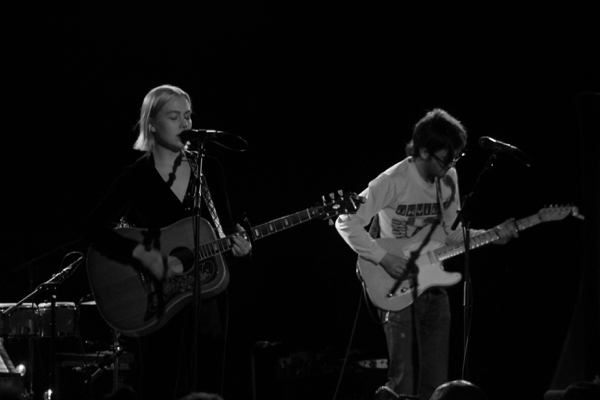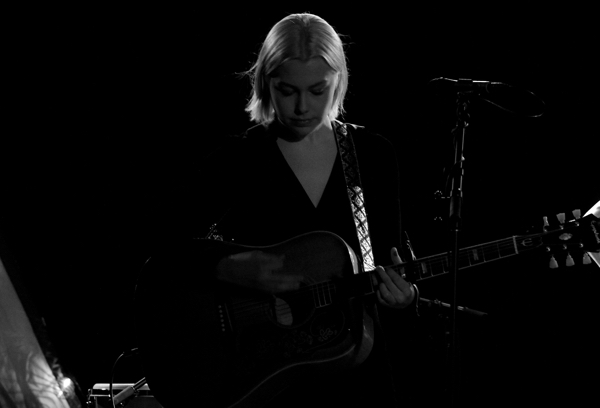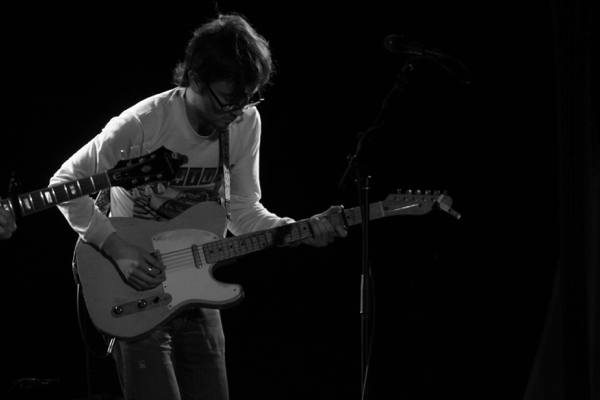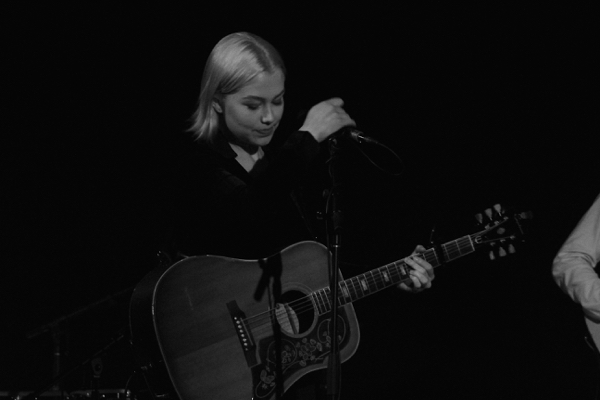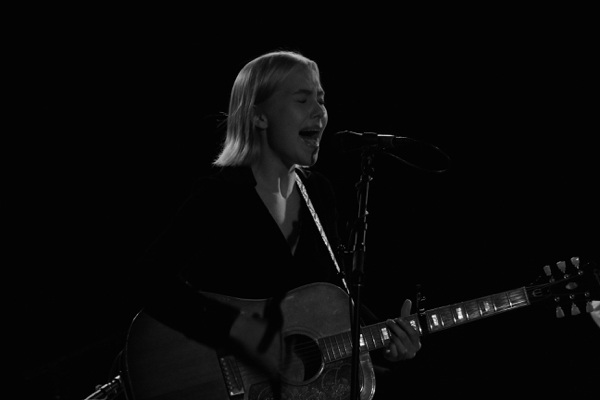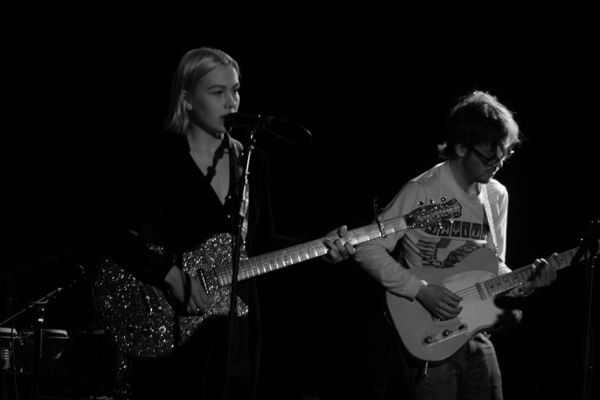 The Joy Formidable: