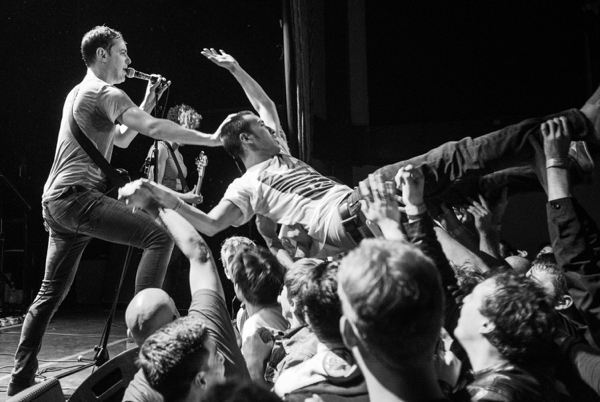 It doesn't take much to convince me to see Portland punk rockers The Thermals live. I've been following the group ever since I discovered their great 2006 album The Body, the Blood, the Machine, which celebrated it's 10th anniversary this year. With their new album We Disappear coming out this March via Saddle Creek, the band have been on tour in support of the new album, but also in celebration of The Body, the Blood, the Machine, what is still most certainly their finest work to date.

The tour brought them to Bowery Ballroom on April 24, for a sweaty performance full of the punk-minded energy that you always expect from them. With the addition of Jessica Boudreaux on guitar live (who fronts opening tourmates Summer Cannibals), The Thermals brainchild and frontman Hutch Harris is allowed more freedom to play the role of frontman, delivering his vocals more dramatically, even going for a few crowdsurfs.
The band alternated between newer material from We Disappear and more recent albums, spreading it out with sprinkles of The Body, the Blood, the Machine. Those tracks sound as relevant and timely as ever with todays political climate, allowing the songs to fine a new lease of life, even though it's always going to be extended. The Thermals continue to be a can't miss live show, and one of the more reliable bands out there.
Find the setlist from their Bowery show posted below, along with photos of openers Summer Cannibals and Slothrust.
Slothrust: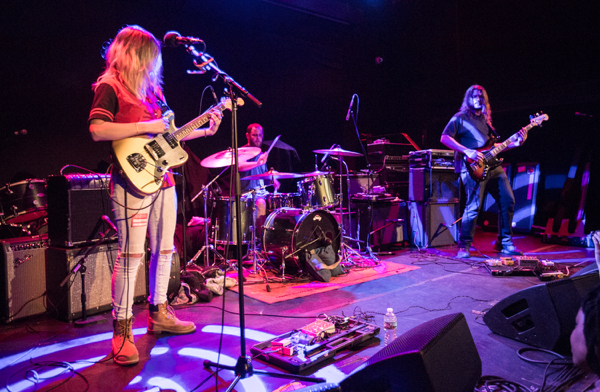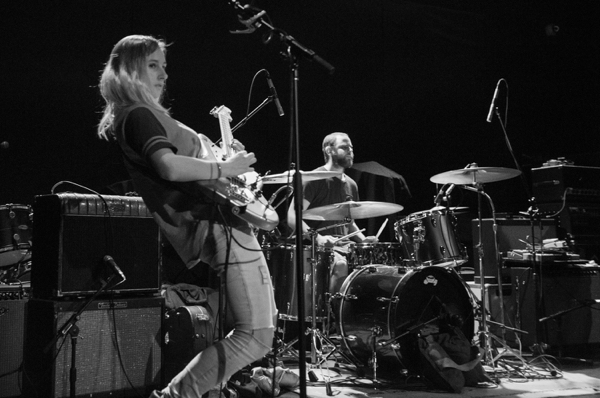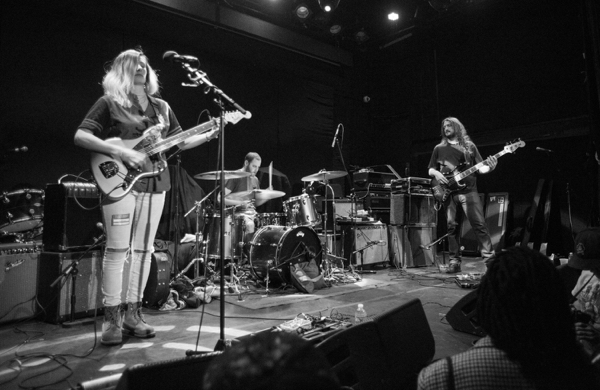 Summer Cannibals: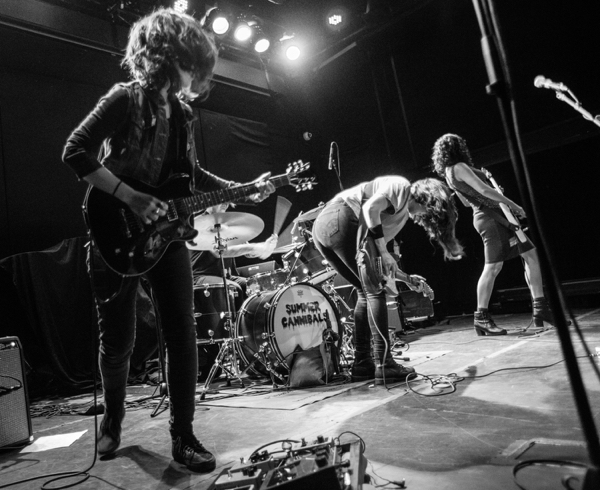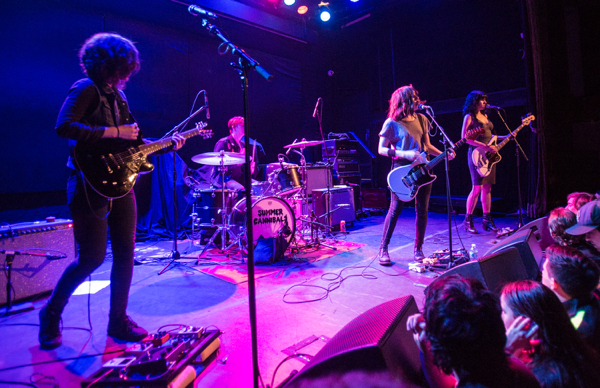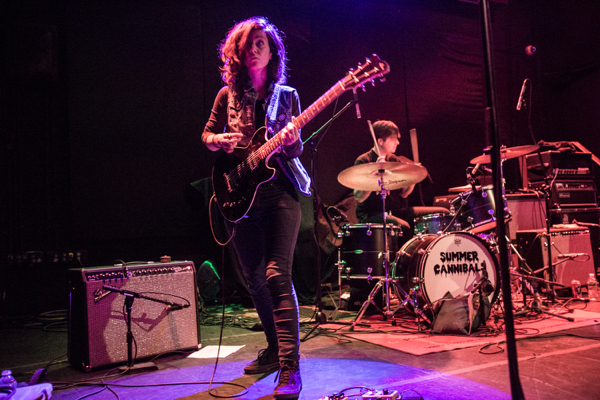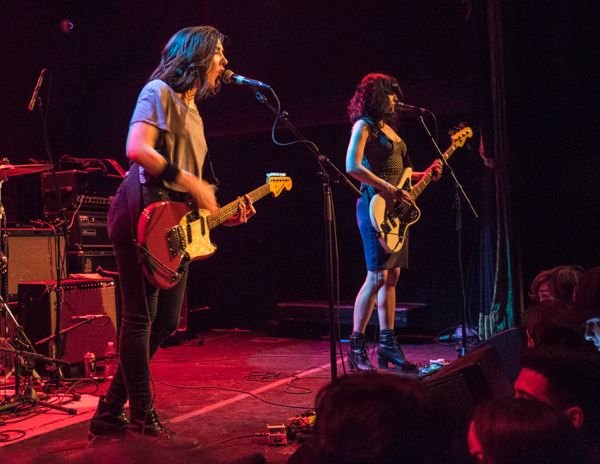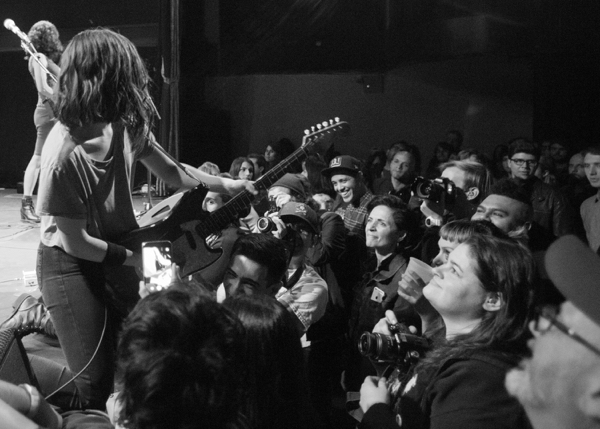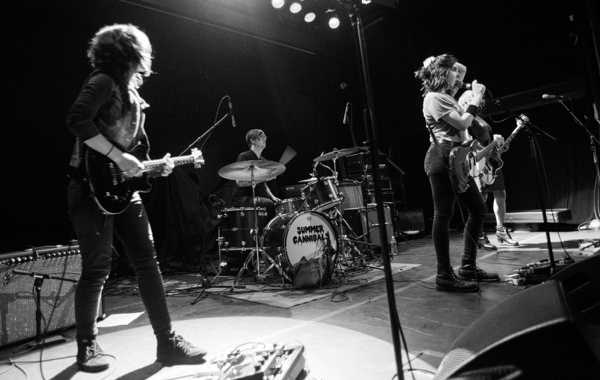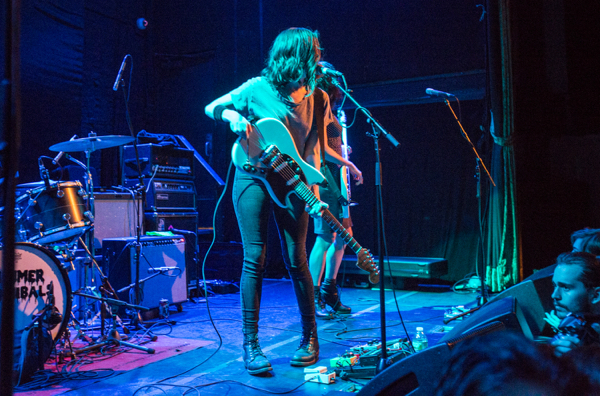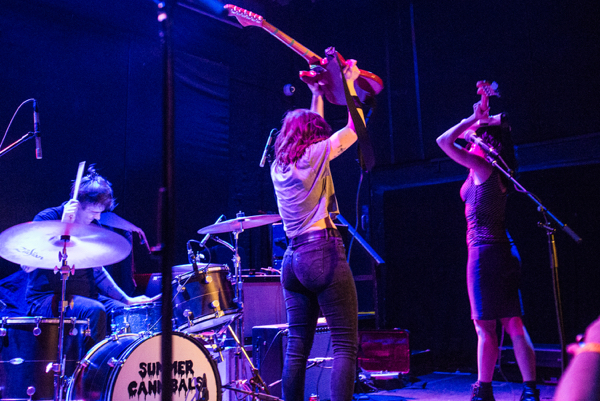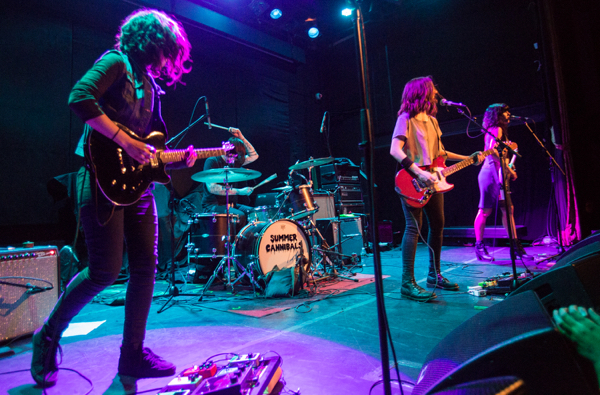 The Thermals: