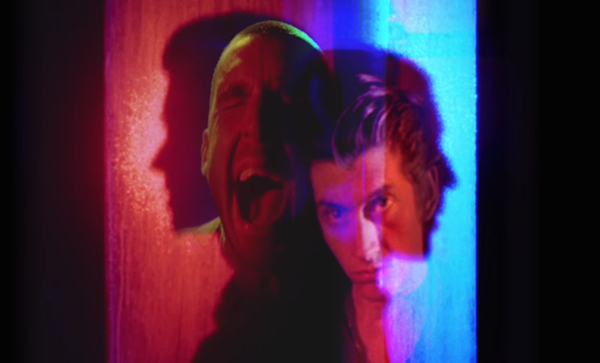 This year brings the long-awaited reunion of The Last Shadow Puppets, the glorious team-up between Arctic Monkeys' Alex Turner and their unofficial 5th member, Miles Kane. Their only release was their 2008 debut The Age of the Understatement, so fans have been eagerly awaiting their return for some time.
They've been hinting at a new record for months now, releasing short teaser videos as well as an inclusion on this year's Coachella lineup. Tonight they took a big step towards the new album with a surprise release of a new song by the name of "Bad Habits." No one was expecting to hear a new song so soon, let alone late on a Sunday night, but new music from these guys is certainly most welcome.
A few early spins to "Bad Habits" and I wasn't quite sure how I felt. It seemed more of a Miles Kane solo song with The Last Shadow Puppets orchestrated string-section. It's a dark and gritty track that digs a little bit deeper under the fingernails, really letting Miles Kane shine. At first I didn't quite love it as much as I expected, but it seems like with every listen it's starting to have its way with me. It may be a bit of a future grower that may work a lot better under the context of the rest of the eventual sophomore release. But one things for sure, this one is going to kick a lot of ass live.
Stream "Bad Habits" below with it's official music video, which was directed by Ben Chappell.