You don't see the sort of instant success that Canadian artist Tobias Jesso Jr. is currently experiencing all that often. What makes his quick rise among the ranks so amazing is how naturally it unfolded. He released a few songs last year, which got heavy praise from publications and blogs alike. He played Pitchfork Paris, and soon was playing late night TV with The Roots. For those knew to Jesso Jr. it probably seems like he came out of no where and is suddenly everywhere all at once.
Jesso Jr.'s songs are instantly contagious, memorable, and likable. The thing is, 6'7 tall Jesso Jr. is an extremely pleasant and likable presence, quick to tell a joke and always sporting a contagious smile. You can't help but take a liking to Jesso Jr., it also helps that he's releasing some great tunes along the way.
He just released his debut album Goon on True Panther Sounds, and it's been one of the best reviewed albums of the year so far (rightfully so). This week he made his return to New York City for his first set of official New York City performances (we saw him play a show at a loft last November). On Thursday night he played Mercury Lounge, and last night he played Baby's All Right, selling out both shows with relative ease.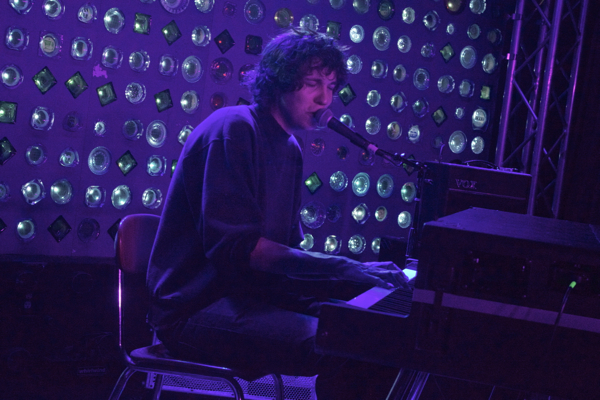 Last night's performance didn't feel like a show of relatively new artist. The very packed Baby's All Right was full with eager fans who already knew all the words to Jesso's lovely songs. Even with all the heaps of praise and quick success, Jesso Jr. showed a humble spirit, thanking everyone for selling out the show. He also flashed his sense of humor saying it was his first show and "my farewell tour."
Jesso Jr. is surely destined for much larger venues in the immediate future, but the intimate nature of a such a room is the way to see him. He kept this spirit alive by revealing that the piano he was using was in fact the very same piano he had at home, telling us that if we could imagine him in his bedroom writing the songs, this was the one. So the warm, personal nature of his standout tracks (what he jokingly referred to as "hit singles") such as "Hollywood" and "Without You," felt special and unique even with their often grand levels of ambition. He threw in a few covers to extend his set (Big Star's "Thirteen" and Hoagy Carmichael's "Georgia On My Mind") and included the beloved demo "True Love," mentioning that he realizes people were bummed it was left off the record, but alleviated some of the blame admitting it was the producers choice.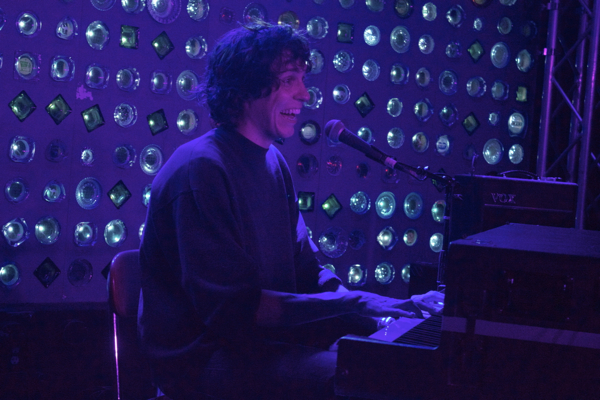 There was a great connection between Jesso Jr. and his crowd, one that became fully realized when he announced that time for the last song had arrived. He said he wouldn't do an encore, but to appease the crowd he sweetly walked off stage, Baby's lowered the lights, he hilariously peaked behind a curtain as if debating to return, and then finally returned to the sounds of thunderous reactions. It led the way for a passionate sing-along of what may be his finest tune: "How Could You Babe." He asked the crowd to sing-along, but he didn't need to. The song captures something so earnest and true, we've all been in that mindset of heartbreak at one point or another. You can't help but sing along. He finished with an emphatic "that's my fucking show!" How's that for an exclamation point?
Getting to see Tobias Jesso Jr. at both a small house show and at Baby's All Right has certainly spoiled me. But at no point did I take for granted what I witnessed. We're experiencing the real time growth of a special artist who is on his way to to the top, and you can't help but root with him all the way there. The big time is calling Mr. Jesso Jr. and boy, has he answered.
New York-based Norwegian singer Okay Kaya got the show started with a lovely set, which Jesso Jr. highly praised before playing his own set. She's one to keep an eye on this year.
Tobias Jesso Jr. Setlist:
1. Bad Words
2. Can We Still Be Friends
3. True Love
4. The Weight
5. Tell The Truth
6. Hey
7. Just A Dream
8. Hollywood
9. Thirteen (Big Star Cover)
10. Without You
11. Georgia On My Mind (Hoagy Carmichael Cover)
12. How Could You Babe
Okay Kaya: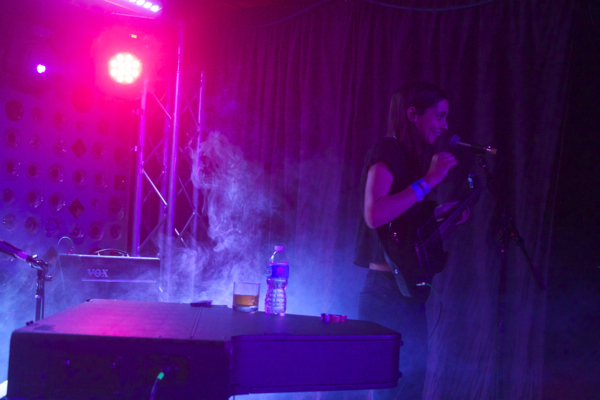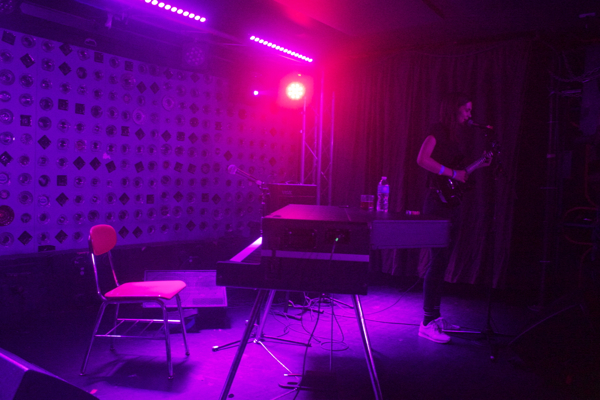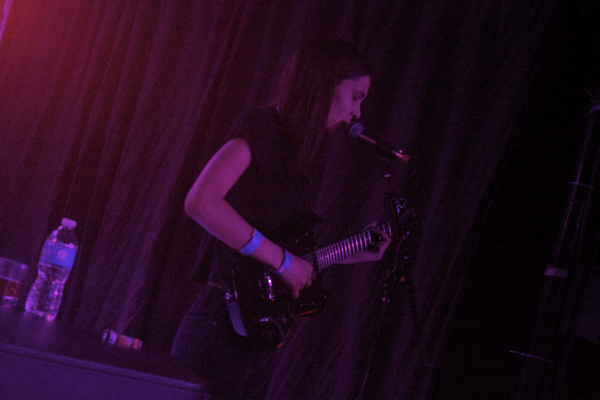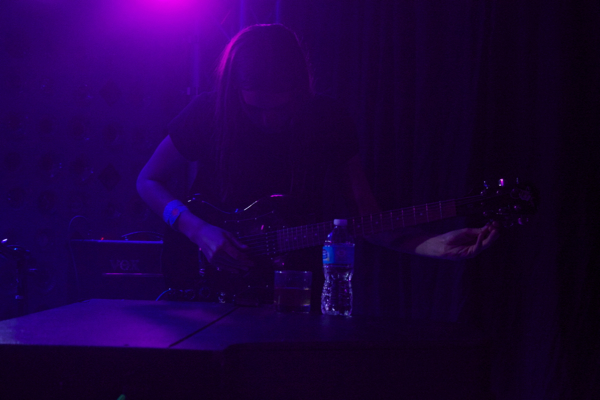 Tobias Jesso Jr.: