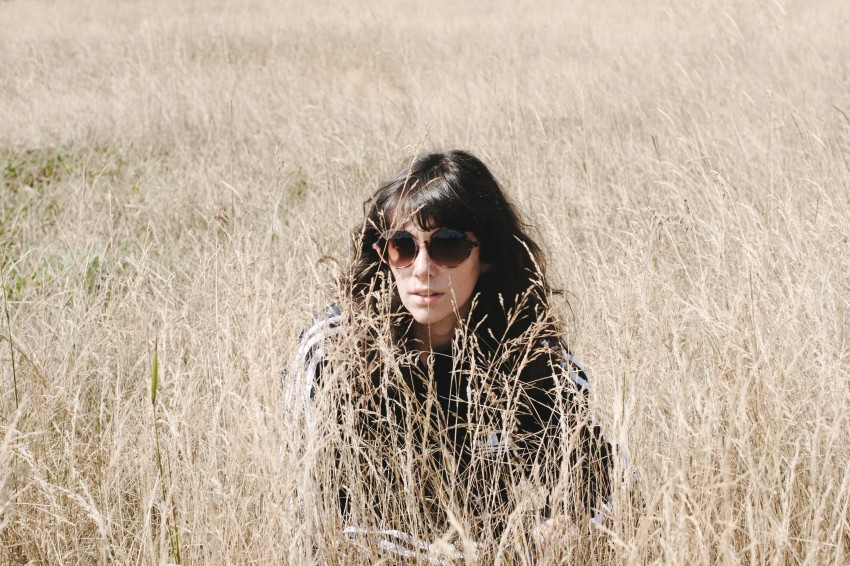 Nashville singer/songwriter Natalie Prass is gearing up for a big 2015, and chances are you may be more familiar with her than you realize. If you caught Jenny Lewis on her recent tour for The Voyager (we saw them at Terminal 5), you may recognize Prass as a member of her backing band.
Prass will release her self-titled debut album on January 27 via Spacebomb Records. Ahead of the album's release she let go of a personal track called "My Baby Don't Understand Me."
It starts solemnly, until it gradually builds up its presence with vital horn arrangements that only add to the already evident emotional weight. In a conversation with Vogue, Prass revealed that she tearfukky wrote the song on her boyfriend's piano right after they had a fight. She later emailed it to her boyfriend, which resulted in their breakup. It may have caused and end to their relationship, but it has resulted in a breathtaking song that adds a bit of warmth to this cold, cold, winter.
Stream "My Baby Don't Understand Me" below. And if you're digging it as much as I know you will, head over to Pitchfork Advance, where the album is currently streaming in full.


Check out her upcoming tour dates below, which includes a stop at Rough Trade on February 6.
Natalie Prass Tour Dates:
Feb 3, 2015 – The Broadberry, Richmond VA
Feb 4, 2015 – DC9, Washington, DC
Feb 5, 2015 – Boot & Saddle, Philadelphia, PA
Feb 6, 2015 – Rough Trade, Brooklyn, NY
Feb 8, 2015 – TT the Bear's, Cambridge, MA