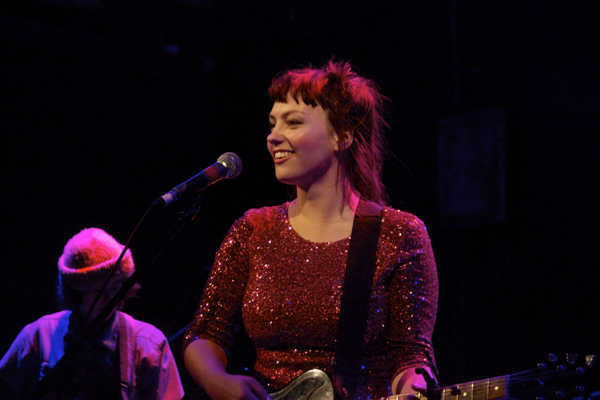 Man, Angel Olsen had some year. Most of us already knew that she was a talent, but with the release of Burn Your Fire for No Witness, she's hit the big time. I saw her play Music Hall of Williamsburg back in May, and thankfully she quickly returned to New York again for a few shows, including two sold out nights at Bowery Ballroom. I caught the 2nd show on December 9, which was her final show of the year.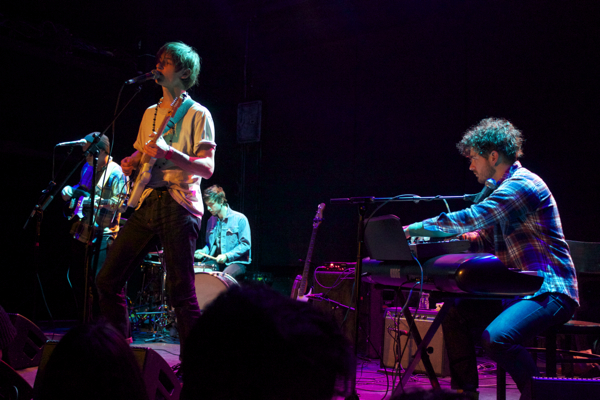 Openers Lionlimb consists of Stewart Bronaugh and Josh Jaeger, who are members of (guitar + drums) Olsen's live band. They delivered a brisk set of cool and low-key rock burners with a bit of country flair.
Olsen and her band took the stage and wasted no time kicking gear into opener "Hi-Five." In between tracks, Olsen was playful and giggly, not afraid to interact with the audience, even engaging in brief discussion on stuff such as "saying I love you," all when she wasn't chugging a giant bottle of alcohol that sat behind her.
Olsen is able to tap into something different on each track. Whether it's the all-too quick stomper "Forgiven/Forgotten," the 50's sounding "Free," or her cover of The Searchers' "When You Walk In the Room," there's wasn't much that Angel's incredible vocals can't takeover. There were many outstanding moments (such as the hushed performance of "Windows"), but the most breathtaking one had to be the nearly 11-minute performance of "White Fire." It was every bit as haunting as it was beautiful. As she was played it, the room was so quiet that you could hear a pin drop. For once, I can say that a New York audience was actually respectful. The crowd let loose during the encore (Mac DeMarco was standing near me, and was cheering harder than anyone for an encore), which included a cover of Waylon Jennings' "Rainy Day Woman," along with "May As Well."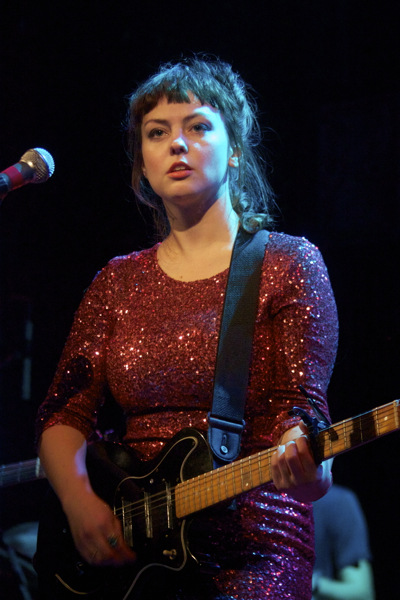 There's no doubt about it, Angel Olsen is one of the best raw talents out there. She had an incredible 2014, but the future will be even brighter.
Photos and setlist posted below. The whole show is also available to stream over at NYC Taper.
Angel Olsen setlist:
1. Hi-Five
2. Free
3. Drunk and With Dreams
4. Stars
5. Lights Out
6. Acrobat
7. High & Wild
8. Tiniest Seed
9. When You Walk In the Room (The Searchers Cover)
10. Sweet Dreams
11. Forgiven/Forgotten
12. Windows
13. Tiniest Lights
14. White Fire
Encore:
15. Rainy Day Woman (Waylon Jennings Cover)
16. May As Well
Lionlimb: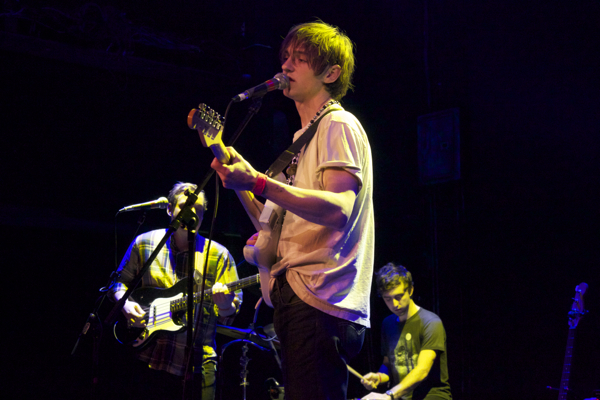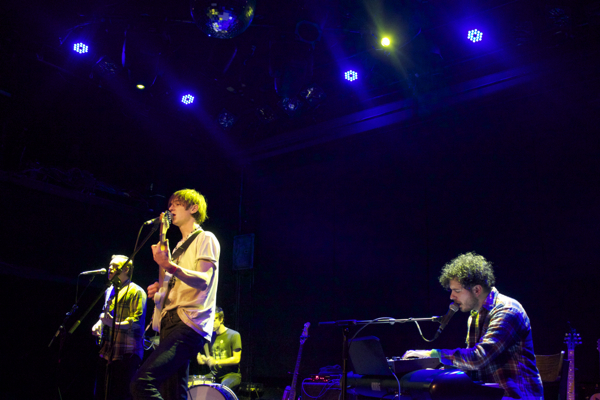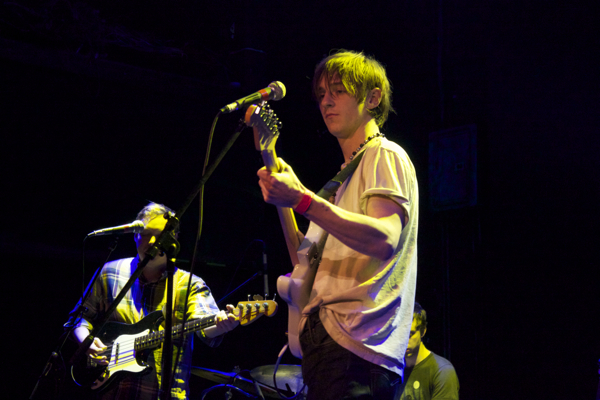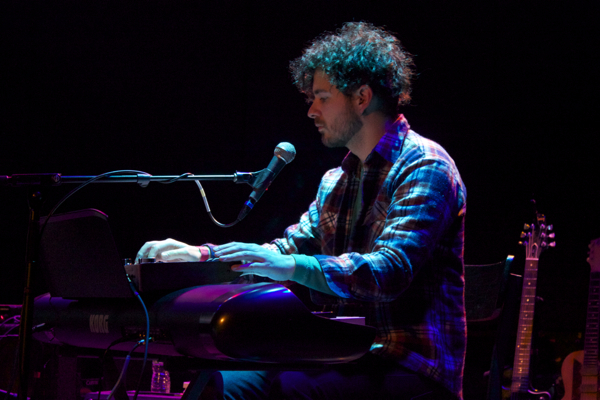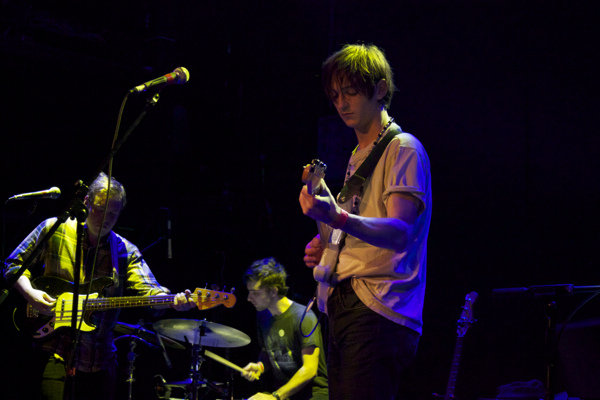 Angel Olsen: