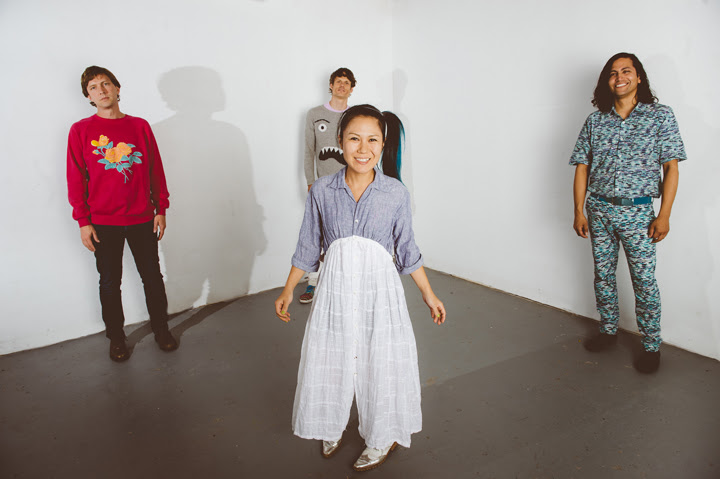 Deerhoof have announced that they will release new album La Isla Bonita on November 4 via Polyvinyl Records. The album features music tributes to musical heroes of theirs such as David Bowie, Ric Ocasek, The Roots, Lou Reed, David Byrne, Sonic Youth, The Flaming Lips, Radiohead, and Beck. All mighty good choices.
They've shared the heavy-hitting and somewhat straightforward (for Deerhoof anyway) first single "Exit Only." The guitars chug in blissful manner working magically with Satomi Matsuzaki's always familiar vocals.
Stream "Exit Only" below.