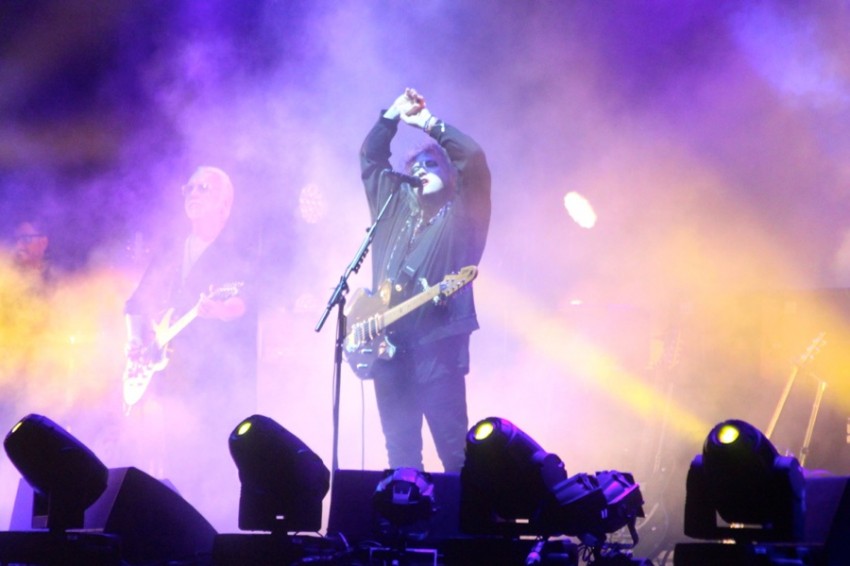 So I can now say that I saw The Cure, so that's pretty cool. Scratch that, it's freaking awesome. The Cure not only sounded great but looked great too. These guys delivered a show that many bands of this generation need to watch and take not of. A steady but very old school rock star performance that put the music first, front, and center.
Robert Smith vocals sounded as good as I imagined. The wondrous guitar lines and steady basslines/drumming sounded blissful and did magical things to the crowd in the cool night air. While I was there I was able to catch "Pictures Of You", "Lovesong", "Just Like Heaven" and "Friday I'm In Love", which made it easy for me to go over and catch the tail end of Phoenix.
I won't sit here and pretend to be some expert of The Cure, or their biggest fan. But it was extremely cool to hear them play these songs that I've heard plenty of times and to see them do it on such a large scale..and so well. If I get the chance to see them again, I wouldn't dare hesitate.
Check out some more photos from their set below.