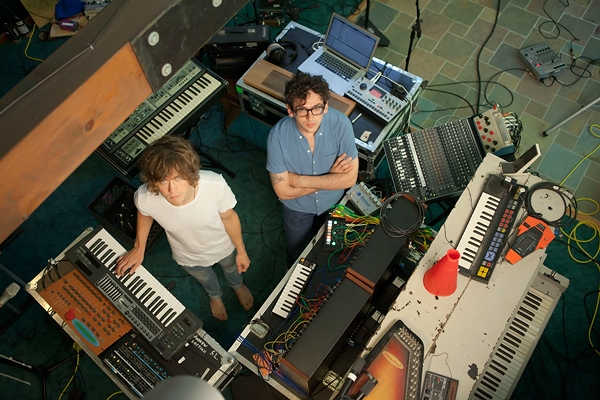 I've been impatiently awaiting news about a new LP from MGMT. The guys really blew me away with the forward-thinking Congratulations, and I can only hope what comes next is equally as great.
A new piece from Rolling Stone has some juicy details about what exactly is up next from them. Thankfully, the band aren't being pressured from major label Columbia to change their less-accessible sound to please those that prefer the more radio-friendly side of them (*Kids*). As Andrew VanWyngarden said, "We're not trying to make music that everyone understands the first time they hear it."
Apparently the duo is getting even weirder, and recording as duo instead of with their full band (which they did on Congratulations). They spent the past year recording in a cabin near Buffalo New York. The new album is looking at a potential release this June.
I'm excited to see what else they have up their sleeve.