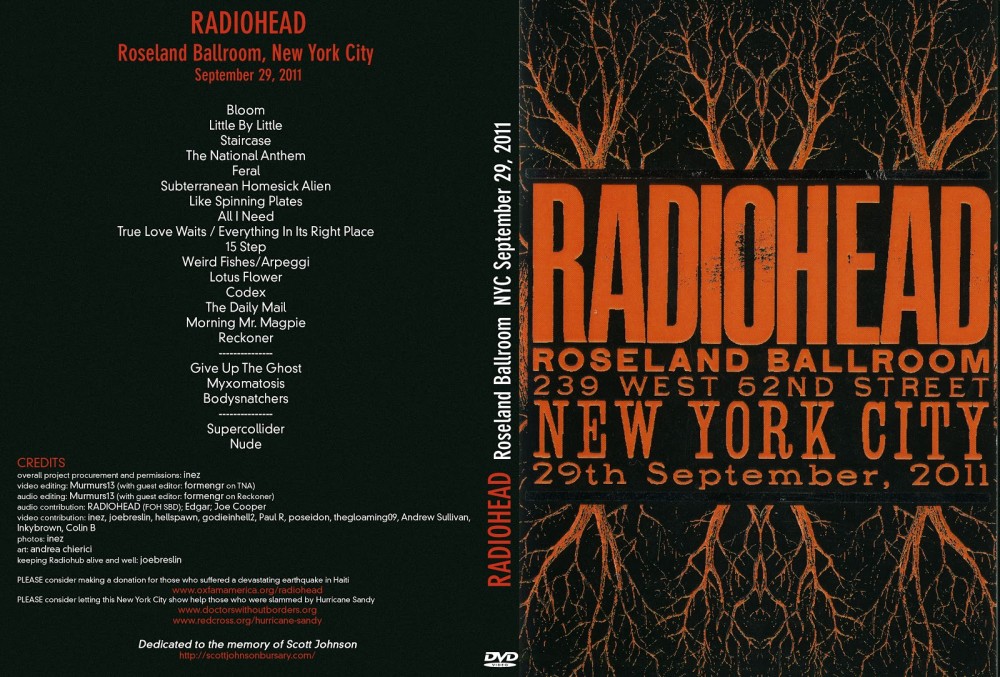 On September 29, 2011, the night before my 21st birthday, Radiohead played a special show at Roseland Ballroom. It was one of the smaller shows that they will ever play at this point of their career, and I was lucky enough to snag some tickets.
The show was fantastically memorable, and one that I will never forget. I don't have to, as a bunch of great dedicated Radiohead fans put together a video of the whole concert. They combined various fan shoot clips which was combined with actual audio from the show that Radiohead themselves gave to the fans to work with. That's absolutely amazing, on every level.
This show was literally my last hours before I turned 21. I feel blessed that I can relive this show at such a high quality now. If you were there, you get to enjoy it again. If not, you get the next best thing.
Find the whole performance below.