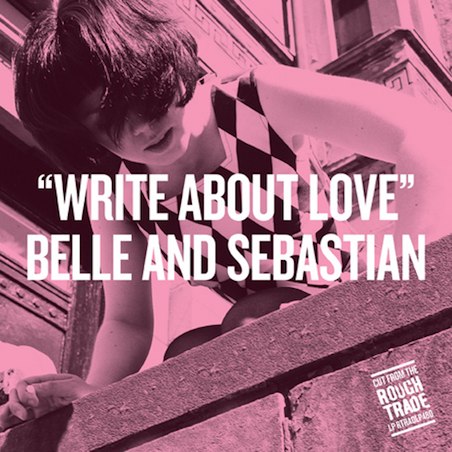 For those of you who don't follow me on twitter (you should get on that!) I went up to visit my family upstate at Rochester, NY. So that's why I've been missing these last few days. It's good to be back, but I have tons to catch up on.
I gotta start with a brand new song from the legendary Glasgow band known as Belle and Sebastian. They just dropped "Write About Love", the first new song from their new album, Belle And Sebastian Write About Love. The band gave it out to one lucky twitter follower (@recordingtime) first before anyone else. Now you can grab it from Matador Records Matablog. They're giving it away as a free, legal, mp3, to the first 20,000 people who want. Here's the official widget:
I'm a pretty lazy dude, and I know some of you may be as well. So I made it so you can also grab it way below. The song doesn't disappoint, and deserves to be heard by all. It's a clean cut pop gem that only masterminds like B&S could craft with such professional ease. They bring along their good friend, & stunning actress Carey Mulligan for guest vocals. Her voice fits their sound naturally. If you didn't know any better, you'd think she was a permanent member.
"Write About Love" is a winning, feel good pop gem. They're truly one of a kind. I can't wait to hear the rest of the album.
[mp3]: Belle And Sebastian – Write About Love
If you missed my post about the bands very own tv show, their are two other new songs from the new album that you can hear the band perform live. They sound great. The album drops October 12th. It's now available to pre-order from Matador.