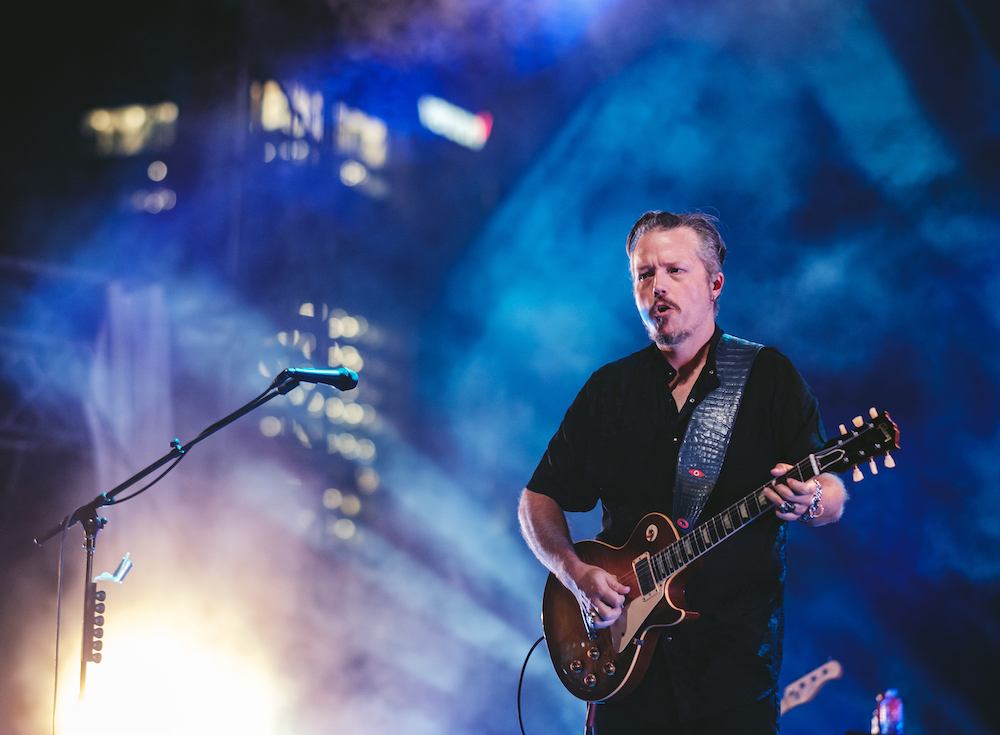 Photos + Article by Emilio Herce
Jason Isbell and The 400 Unit played their first of two nights at NYC's Pier 17 on September 1st. It was one of the first cool nights in New York, and Isbell and his band's set seemed to mark the start of the end of summer. This is appropriate, as his songs, like a knit sweater, are comforting, intricately woven, with a lived-in, familiar quality. 
Isbell and the 400 Unit (named for a local Alabama psych ward) have found an audience for themselves in the Americana genre, a catch-all (kind of four-letter word) for country adjacent, rock, and folk music that disdains the material (and conservative) aspects of radio and mainstream country music. The genre also places as much weight on masterful songwriting as it does on live performance, which is probably why the band has become the genre's standard bearers. They excel at both in equal parts, as was on show on Thursday night.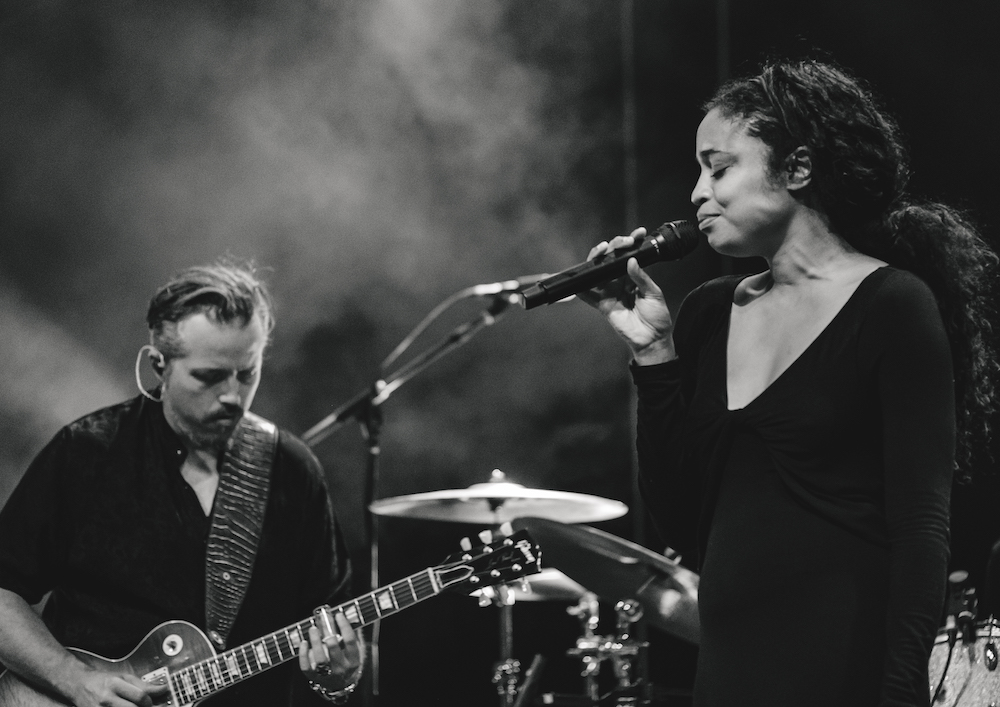 JI & The 400 Until performed a career-spanning 18-song set, opening with "24 Frames," one of the six solo Isbell songs in the set, and the show also included 400 Unit songs "Hope The High Road," "Last Of My Kind" and "If We Were Vampires" off 2017's The Nashville Sound and "Dreamsicle," "Overseas," and "It Gets Easier" from 2020's excellent Reunions.
The 400 Unit is made up of Sadler Vaden on guitar, Jimbo Hart on bass, Derry DeBorja, and Chad Gamble on drums (they all shared backup vocal duties), and are an all-star outfit in their own right (they do mostly hail from Muscle Shoals, so fair). They shone during the night's quieter more intimate songs (read Isbell's real heartbreakers) including "Elephant," "If We Were Vampires," "Cover Me Up," as well as during the raucous performances of "Overseas," "Cumberland Cap" and the closing, Drive By Truckers cover, "Never Gonna Change."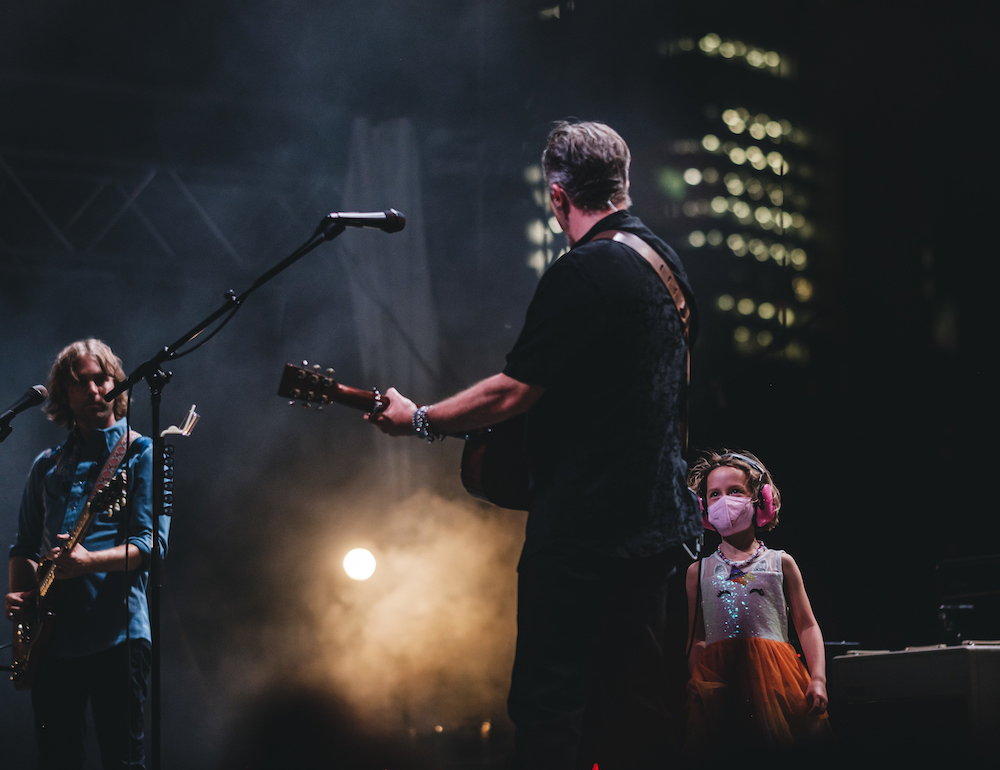 It was clear that the crowd was made up of Isbell die-hards based on how many were singing along (myself included), and it's hard to put into words the loyalty JI & The 400 inspire. We all left enveloped against the evening's chill, and the night should hopefully hold us until the next time the magnolias bloom.
Adia Victoria opened the night with a stirring set and joined Isbell on stage during the encore for a cover of Precious Bryant's "The Truth"
Find photos sets from both performances posted below.
Adia Victoria: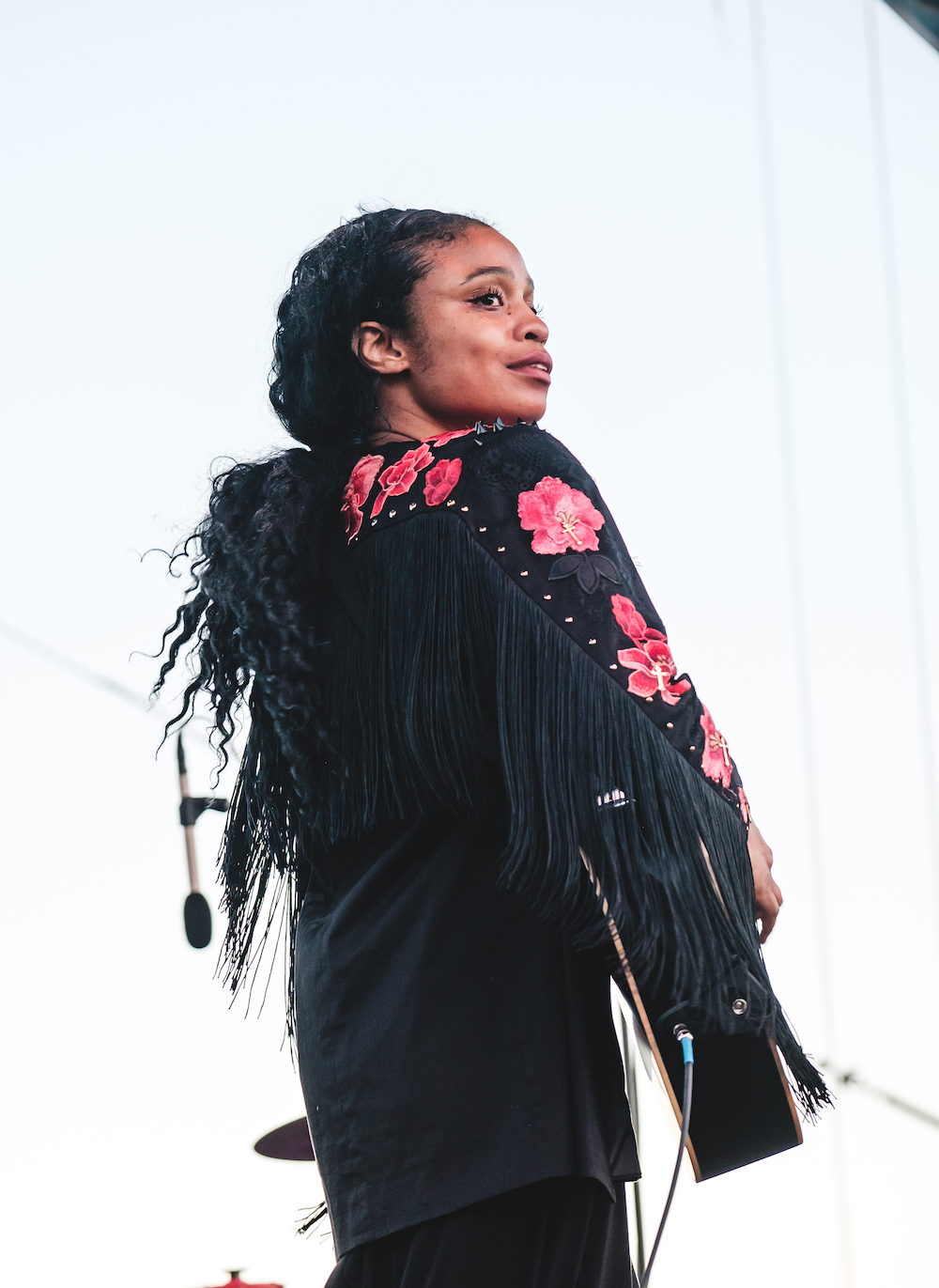 Jason Isbell and the 400 Unit: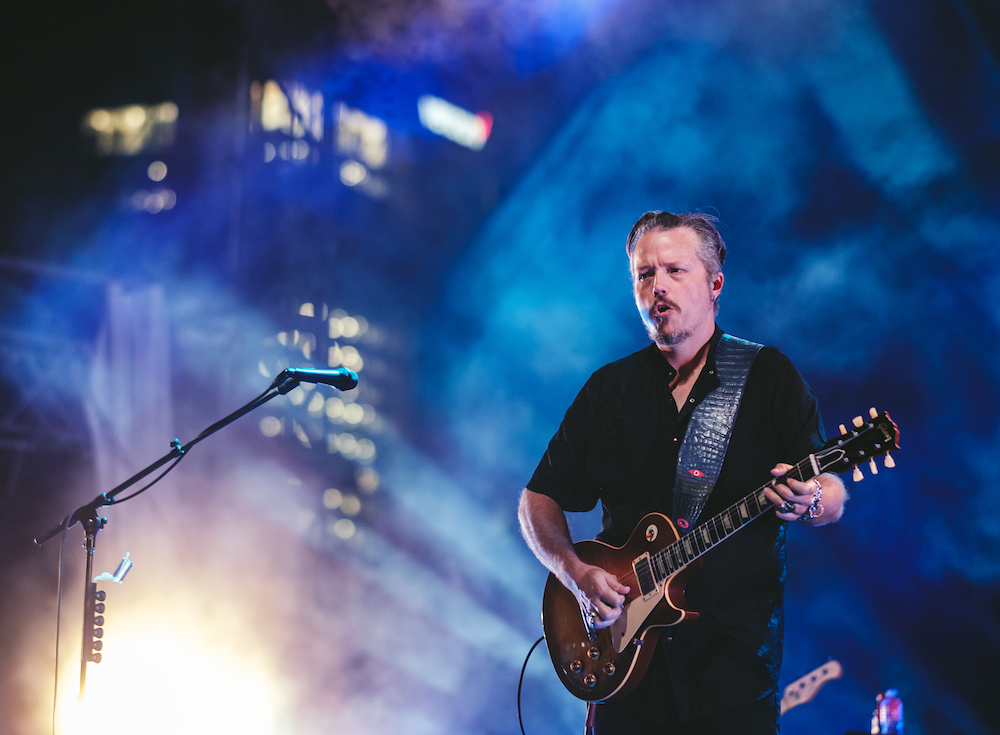 ---
Join the conversation