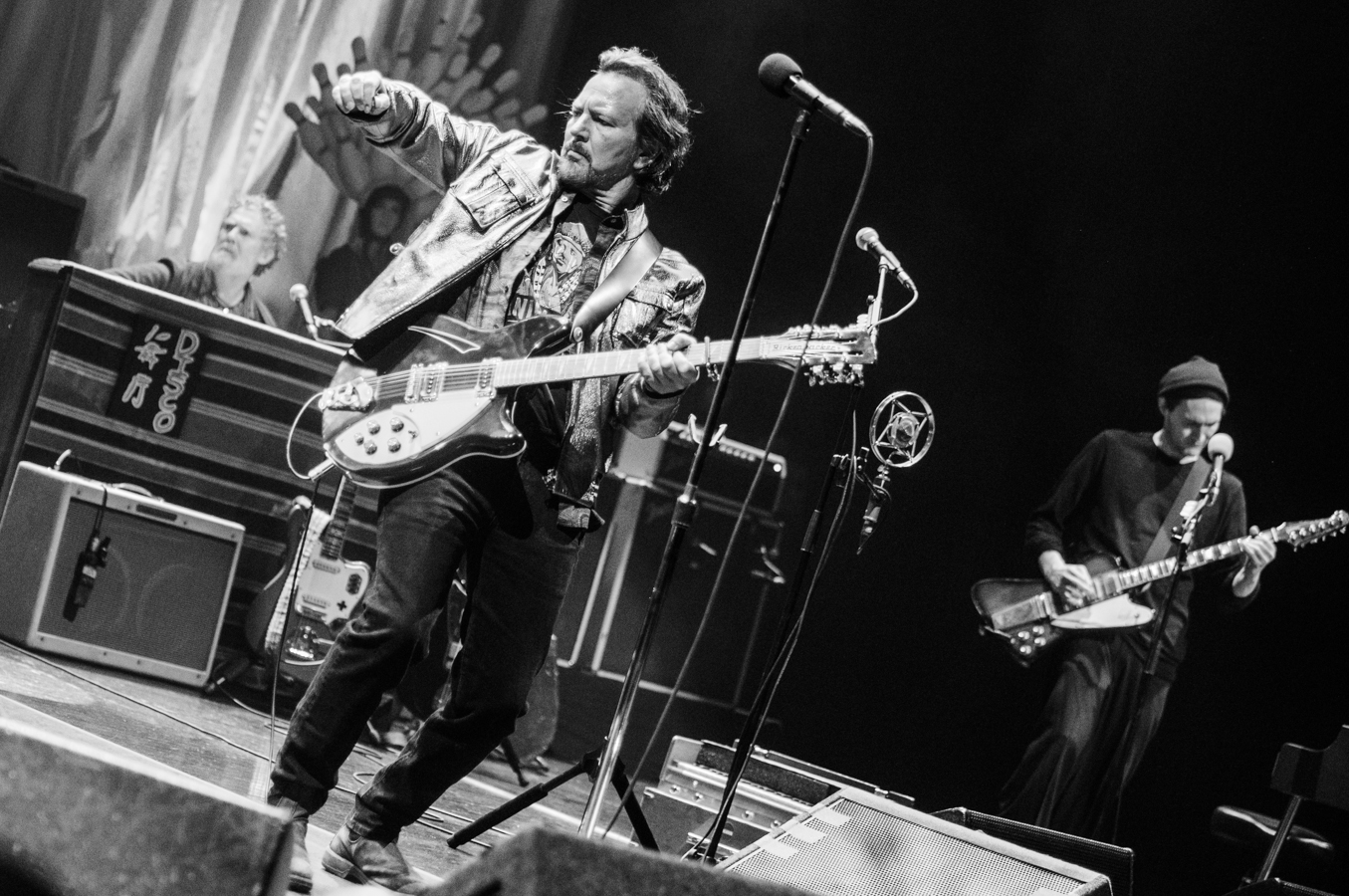 Photos + Article by Will Oliver
Eddie Vedder is preparing for the release of his third solo album Earthling this Friday, February 11th, via Seattle Surf/Republic Records and has embarked on a mini-tour to celebrate its release. He shared these songs with many lucky earthlings, kicking off with a pair of sold-out shows at Beacon Theatre and last night brought the tour to an equally sold-out NJPAC in Newark, New Jersey.
What is most notable about the performances – aside from the fact that Vedder is playing in rooms that are notably intimate for someone of his stature – is the amazing band that Vedder has assembled. Featuring Glen Hansard (who also opened the show with a brief but affecting opening set), Chad Smith (of Red Hot Chili Peppers), Josh Klinghoffer (formerly of Red Hot Chili Peppers), Chris Chaney (of Jane's Addiction), and Andrew Watt, who produced Vedder's latest solo offering.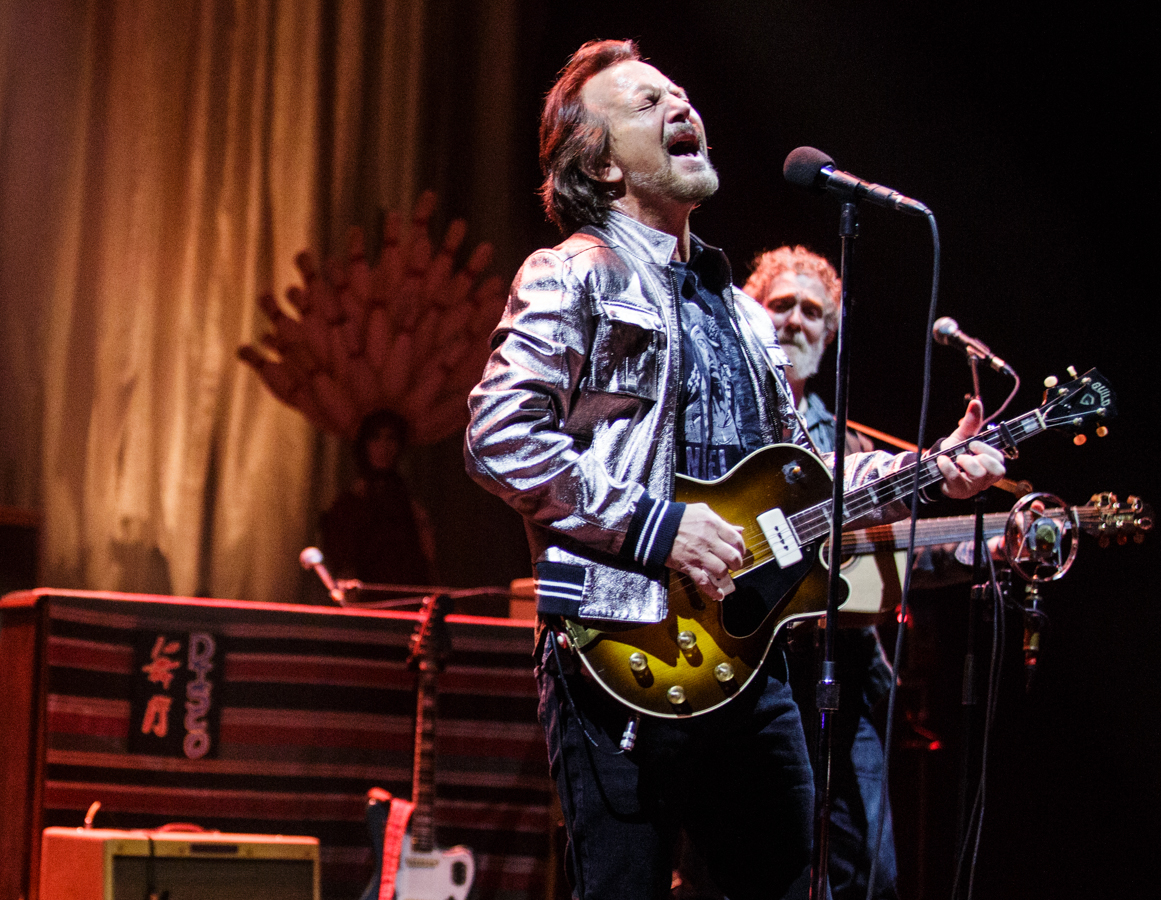 The performance was perfectly suited for the beautiful environment provided by NJPAC, featuring most of the new songs off of Earthling, along with a handful of Pearl Jam offerings ("Porch", "Dirty Frank", Wishlist") and a variety of classic covers such as The Beatles' "Here Comes The Sun", an area-appropriate cover of Little Steven's "I Am A Patriot", and Tom Petty's "Room at the Top."
The band assembled of 90s rock giants came together merging together effortlessly to bring the performance to life and were all smiles throughout the set. It was wonderful to see so many greats sharing the same stage in a performance that was fun but also played with verve and purpose.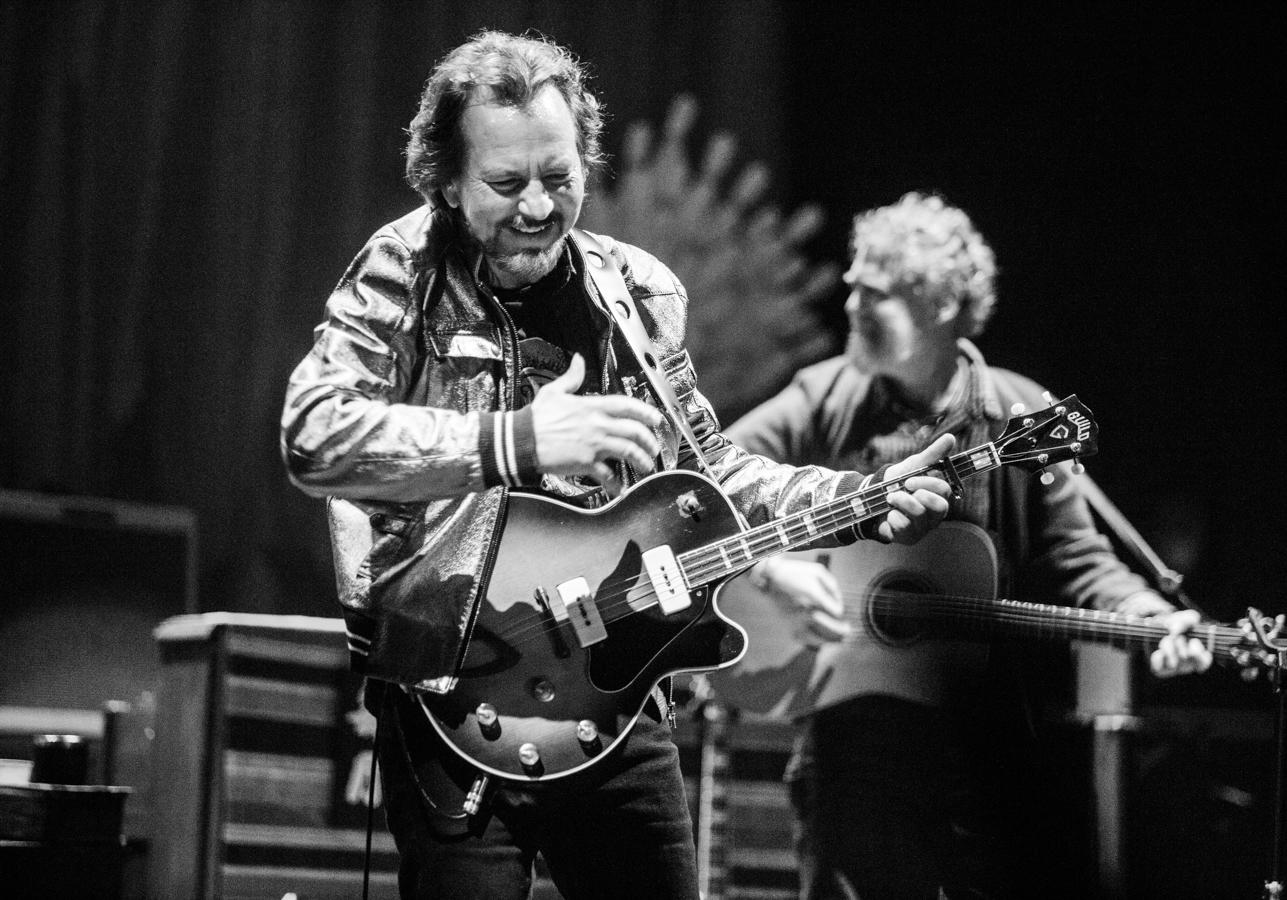 Vedder's an always commanding stage presence as a performer but it's the stage banter in-between songs where his great humanity gets to shine. Sharing countless stories of both serious and lighthearted nature, one great moment, in particular, was when Watt pointed out his former school teacher was in the audience and was the one responsible for bringing him to his first Pearl Jam show. Vedder thanked him for that, and all that he does, passing a chunk of change for his effort (and for a beer or two).
It was this kind of full-circle moment that remind swhy Vedder and Pearl Jam are such a beloved act by so many people. It's the relatable everyday persona that shines through, never ringing false. Vedder is a man of the people and he delivered an epic performance that will be hard to top the rest of this year – and it's only early February.
Find a full photo gallery from the performance posted below, along with the setlist.
Glen Hansard: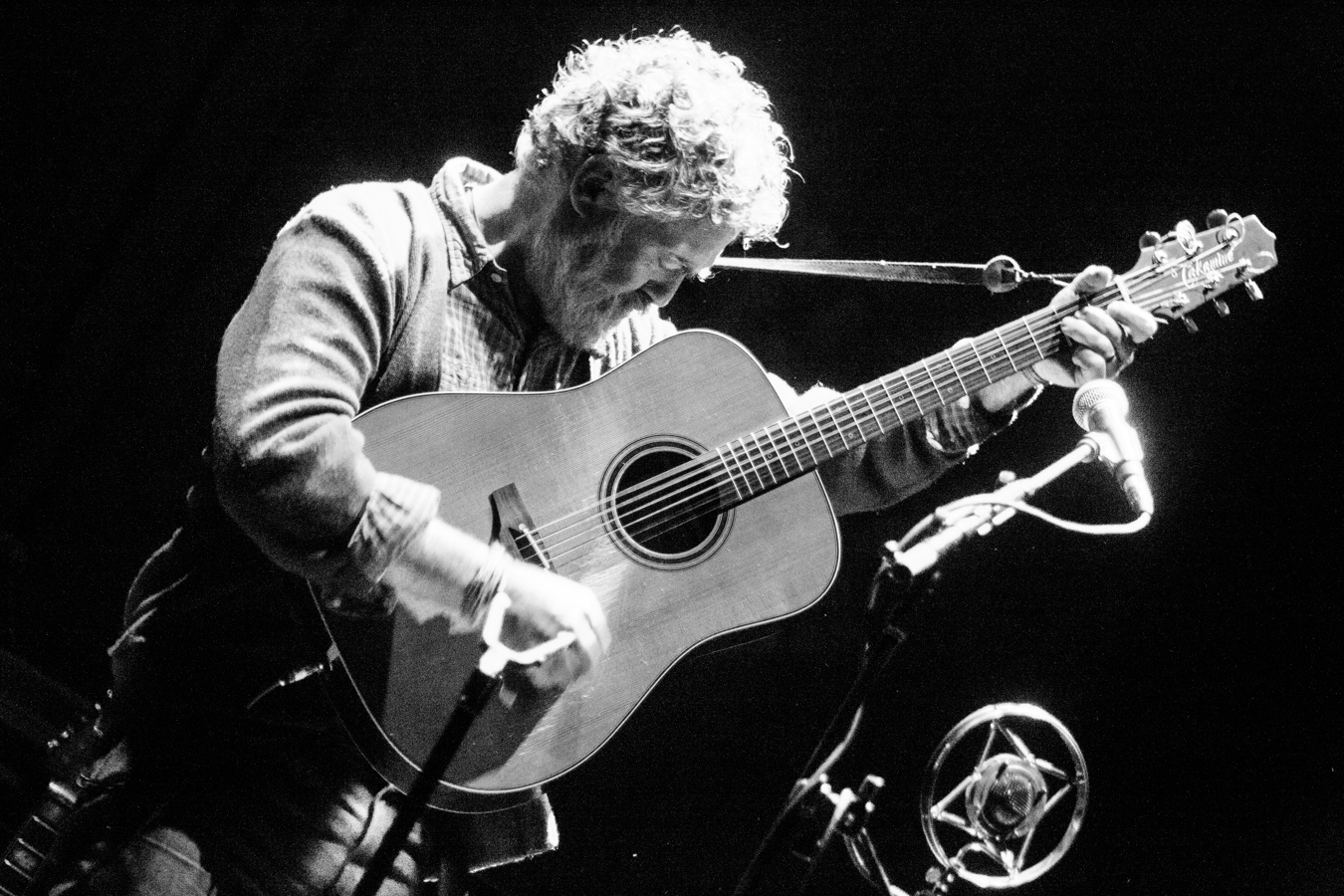 Glen Hansard setlist:
When Your Mind's Made Up (The Swell Season song)
Revelate (The Frames song)
Bird of Sorrow
Falling Slowly (The Swell Season song)
This Gift
Eddie Vedder: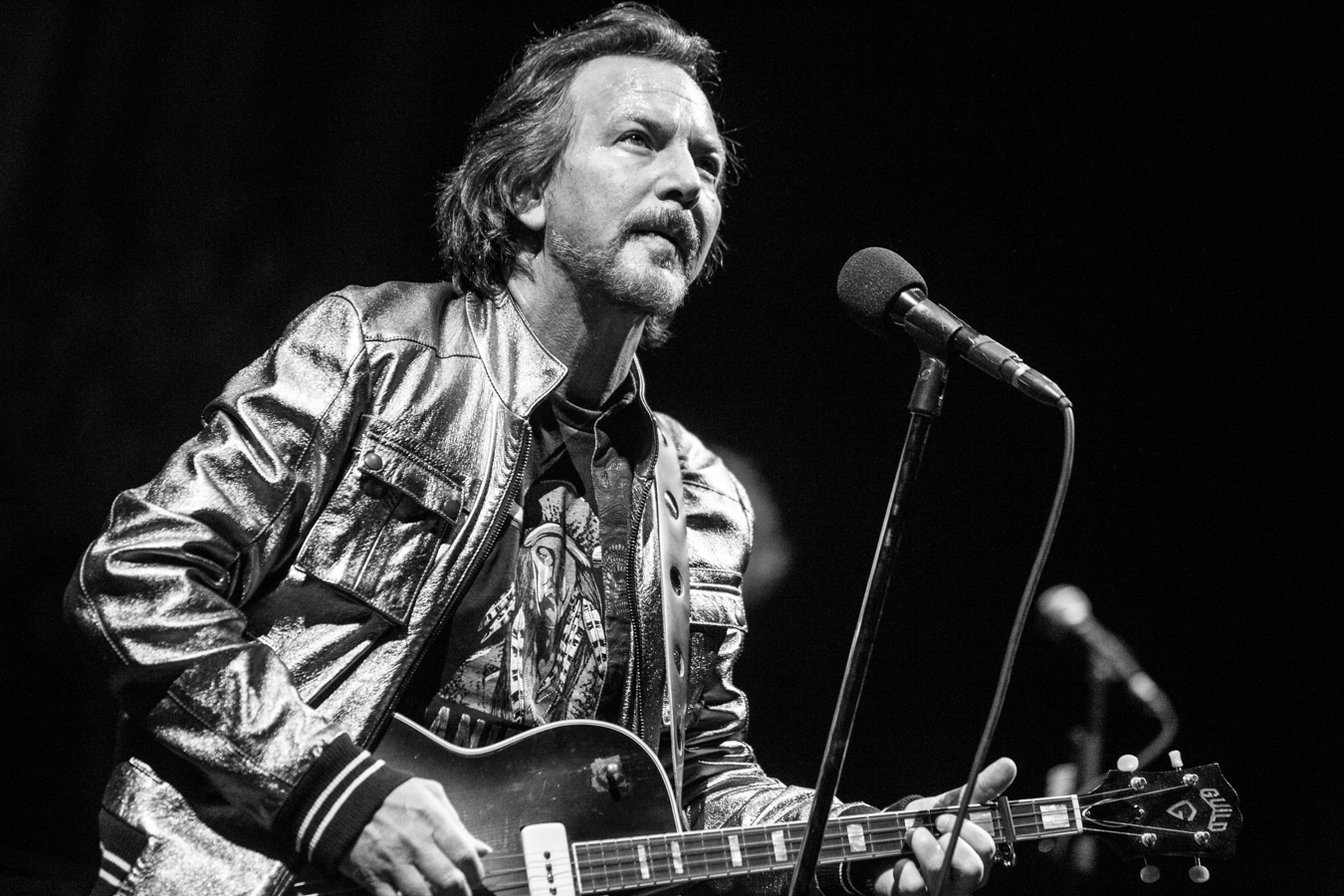 Eddie Vedder setlist:
Society (Jerry Hannan cover)
Room at the Top (Tom Petty and the Heartbreakers cover)
Here Comes the Sun (The Beatles cover)
Timeless Melody (The La's cover)
I'll Be Waiting
Invincible
The Dark
Fallout Today
Brother the Cloud
Tender Mercies
Wishlist (Pearl Jam song)
Long Way
The Haves
Mrs. Mills
Try (with Danny Clunch)
Chad-O
Rose of Jericho
Precious (Pretenders cover)
Hard Sun (Indio cover)
Encore:
20. I Am a Patriot (Little Steven cover)
21. Dirty Frank (Pearl Jam song)
22. Isn't It a Pity (George Harrison cover)
23. Porch (Pearl Jam song)
---
Join the conversation