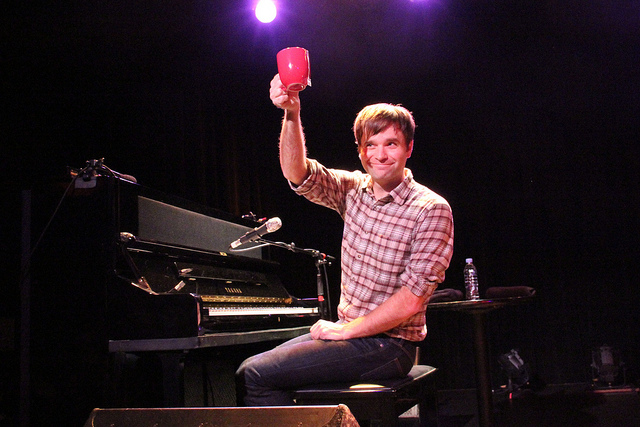 I still gotta share my best of 2014 lists with you guys (I didn't forget), but I can promise you that there won't be a lack of Alvvays on there. Or for that matter, their ever so amazing track "Archie, Marry Me."
Apparently I'm not alone with my love for the track. Death Cab for Cutie frontman Ben Gibbard covered the track at a solo show in Seattle that took place at the Neptune Theatre last October. He called it his favorite song of the year, and turned in a gentle, reflective, version with a heavy emphasis on the melancholy that the song is built with. It's a great cover.
Thanks KEXP for sharing the a video of the cover, which you can find below.


---
Join the conversation