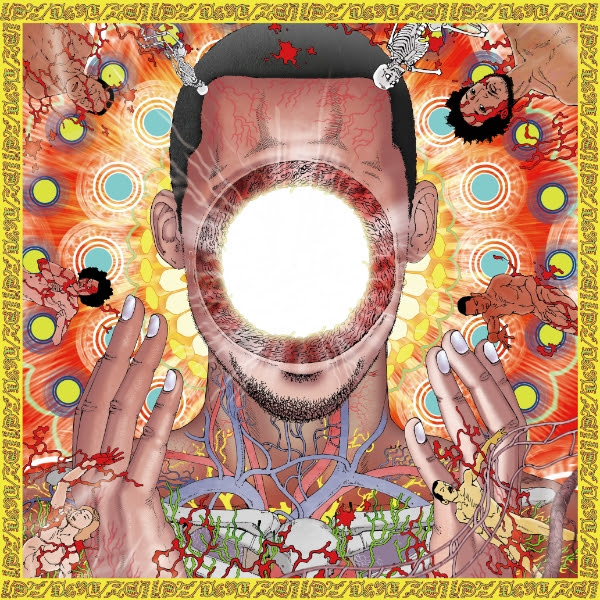 Flying Lotus will release his new album You're Dead! on October 7 via Warp Records. It sits at 19-tracks and features guest appearance from Kendrick Lamar, Captain Murphy, Snoop Dogg, Angel Deradoorian, Thundercat, Herbie Hancock, and Niki Randa.
The album is described as follows:
You're Dead! is a shamanic pilgrimage into the psychedelic unknown of the infinite afterlife. A sonic, visual and metaphysical fusion of technological innovation and technical virtuosity that amounts to a transcendent, mind-expanding plasm that could only exist between our world and another.
You can hear clips of the album on the album trailer that Flying Lotus released. It's posted below, along with his upcoming fall tour dates and the album tracklisting.
Flying Lotus – You're Dead! from Warp Records on Vimeo.
You're Dead!
:
01. Theme
02. Tesla
03. Cold Dead
04. Fkn Dead
05. Never Catch Me (feat. Kendrick Lamar)
06. Dead Man's Tetris (feat. Captain Murphy & Snoop Dogg)
07. Turkey Dog Coma
08. Stirring
09. Coronus, the Terminator
10. Siren Song (feat. Angel Deradoorian)
11. Turtles
12. Ready err Not
13. Eyes Above
14. Moment of Hesitation
15. Descent Into Madness (feat. Thundercat)
16. The Boys Who Died in Their Sleep (feat. Captain Murphy)
17. Obligatory Cadence
18. Your Potential//The Beyond (feat. Niki Randa)
19. The Protes
Tour Dates:
October:
09 The Beacham Theatre, Orlando, FL
10 III Points Festival, Miami, FL
11 The Tabernacle, Atlanta, GA
12 Cats Cradle, Carrboro, NC
13 Lincoln Theatre, Washington, DC
14 Tower Theater, Upper Darby, PA
15 Terminal 5, New York, NY
17 Paradise, Boston, MA
18 Higher Ground, South Burlington, VT
20 Societe des Arts Technologiques, Montreal, QC
21 Danforth Music Hall, Toronto, ON
23 Royal Oak Music Hall, Royal Oak, MI
24 Concord Music Hall, Chicago, IL
November
07 The Roundhouse, London, UK
09 Fun Fun Fun Fest, Austin, TX
11 Marquee Theatre, Tempe, AZ
15 The Catalyst Club, Santa Cruz, CA
17 Roseland Theater, Portland, OR
18 Neptune, Seattle, WA
19 Commodore Ballroom, Vancouver, BC
21 The Complex, Salt Lake City, UT
22 Fillmore Auditorium, Denver, CO