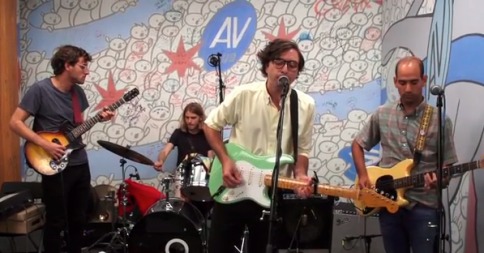 The A.V. Club runs a video series called "Undercover", where they bring bands in to their office and allow them to play a cover. Only, it has to be one of the covers that they have on a list, and once a song is taken, you have to choose from the songs other bands have passed over.
Real Estate recently stopped by and ended up cover The Cranberries "Linger." It works out very well, sounding like it could have been one of their own songs.
Find the cover below.


---
Join the conversation