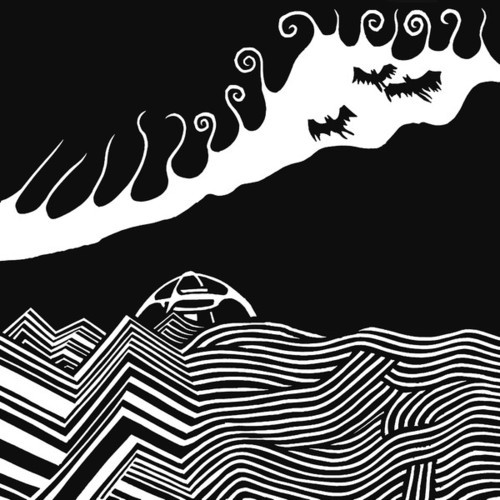 Early today, Atoms For Peace (Thom Yorke/Flea/Nigel Godrich) released a new single on iTunes titled "Default". XL Recordings is properly releasing the single on September 10.
The blippy electronic track takes us back to the mood and general aesthetic of The Eraser. It's a very Thom Yorke centered track, with the rest of the band wonderfully filling the rest of the seams flawlessly.
Stream the single below:
Last night Thom Yorke posted a note on
Radiohead's website
, alluding that an album is due next year, along with the following:
You may have heard that I have a new project called Atoms for Peace.

The name comes from some shows of The Eraser that happened a couple of years ago with Mauro, Joey, Nigel and Flea.

We got a big buzz from them and discovered loads of energy from transforming the music from electronic to live, and so afterwards, we carried on for a few days in the studio and decided to make it a loose, on-going thing.
Immersed in the area between the two…electronic and live.
Wagershare wagershare is for casino player what any good online music magazines are for music lovers. Before trying your luck at casino games, it is a good idea to consult a reliable site to get information about the best online casinos available. Same thing when you want to buy a cd of a band you don't know. Read music magazines reviews.
---
Join the conversation