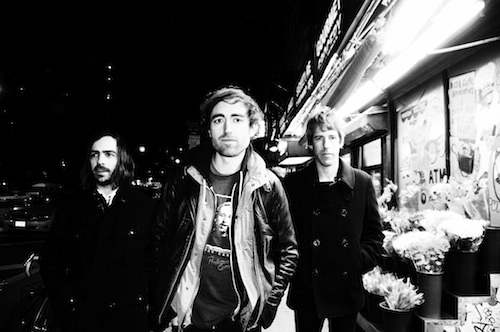 A Place To Bury Strangers are back with a new album called Worship coming via Dead Oceans on June 26. They are giving away album track, "You Are The One", for free.
Gloriously loud with intense shoe-gaze distortion mania, the band curves the sound to their delight. When talking about the album, bassist Dion Lunadon said:
This album was written, recorded, mixed and mastered by A Place To Bury Strangers. It is our vision of what our music should sound like in 2012, not someone else's interpretation. Every sound on the album is made by us and our tools; tools created by us, used on no other recordings, and purposefully built for this project. This is real. Some of it is the band being in complete control — bending, shaping and building the songs and the sounds. Other parts are the band relinquishing control and letting the songs and sounds take over and produce themselves. We are not trying to reinvent ourselves, but simply push ourselves further in all aspects of our music.
You can find this intense work ethic on "You Are The One". It takes more than one listen to wrap your mind properly around everything that the band has created for us.
[mp3]: A Place To Bury Strangers – You Are The One
---
Join the conversation