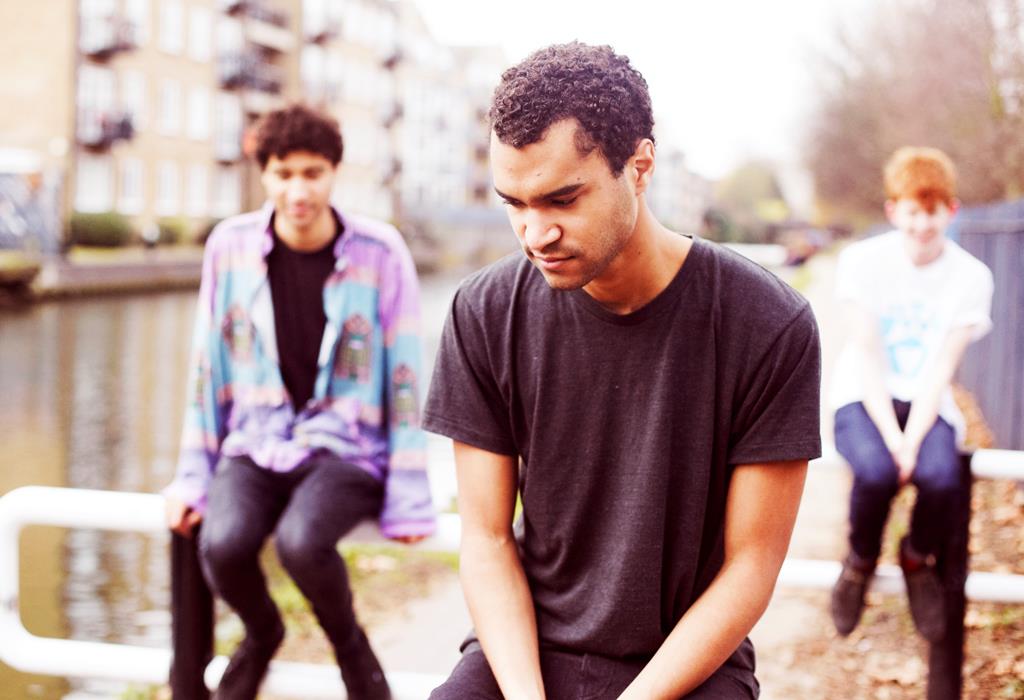 For me, Theme Park are one of the most exciting bands emerging right now. One listen to any of their catchy indie pop delights will have you nodding in agreement. They're in the midst of recording their debut album, and took some time out of their busy schedule to do an interview with me.
Miles Haughton, lead singer/guitarist (whose twin Marcus is also in the band) was cool enough to give us some insight on the bands formation, and what the future holds in terms of their debut album, what success means, and eventual touring plans.
Find the entire interview below. But first, here's the boys music video for the irresistible "Milk"
Will: Our readers should be pretty well acquainted with you guys by now, but for those who are new to Theme Park, can you tell us a little bit about how the band came to be?
Miles: Well Marcus and I are brothers, twins in fact. So we always knew each other, and made music together. Oscar's a friend from primary school, a family friend, and we knew he was a fantastic musician. So when we started making music – Marcus and I – it made perfect sense to contact Oscar. Ric, who plays bass live with us, and sings, is Marcus's friend from uni up in Leeds, and Phil is now a friend, but was before a drummer who'd just been finishing up with his last band when we were looking for a drummer for Theme Park. Anyway, Marcus and I graduated a year and a half ago, almost two years now, and kinda gave ourselves a post uni gap year to see what might happen if we focused on music, and we're still going!
W: I know it's a tough question, but how would you describe your sound?
M: I think they're pop songs, hopefully in a good way. I'd like people to be able to party to them. And hopefully initially at least quite a happy sound. I love sad, angry music, but I find when it comes to sitting down and making music, I want to be cheered up. I find it hard to write if I'm in a bad mood. So I think hopefully happy, but with a bit of melancholy/regret/sadness in their too. And groovy!
W: I saw on Facebook that you guys have officially begun recording your debut album. How's that going so far? Any idea what you will call it yet?
M: We have indeed begun. We had our first week last week, we got all the drums done. Its been a lot of fun so far. We don't have a name yet, we've been putting funny names up on the board in the studio, but I won't repeat them as most of them are quite rude!
W: Will the singles that you have released so far be included on the album? If so, are they going to be re-recorded, or left the same?
M: Good question. The answer is at the moment: we don't know. I think it'd be cool if not all of the songs that are already out there are on the album, for a couple of reasons. Firstly, it's nice I think to have some songs from earlier on that fans who were there at the start can kind of have for themselves. And I think also, maybe the sound of the album might have moved in a bit of a different direction. It's hard to say until it's all recorded and we've got a pool of songs to pick from, but there's a chance. If they do come on, they'll probably be mixed again, to fit in with the whole album, but probably not reproduced.
W: You guys are getting more and more popular in the UK. How important is crossing over here in the states, and other foreign countries?
M: I think that'd be really cool, in a way, more exciting than being popular here. I think the experience of playing shows abroad is probably more fun – more dancey crowds, cool places to visit – just generally more exotic. So yeah, that'd be nice.
W: Do you have plans of touring America soon? You know NYC is always waiting for you. (Maybe CMJ 2012?)
M: CMJ, this is an acronym i hear a lot! New York's my favorite town in the world, I'd say, at least the only town I've ever visited outside Europe, so yes, I'd absolutely love to come play there. In terms of whether we have any plans to do so, I'd have to ask our manager and booking agent! But yeah, hopefully!
W: How would you describe finding success as a band in 2012?
M: It's a funny one really, I think it's most helpful not to really think too much about that, or else you can get in a bit of a tizz. I tend to I guess, just concentrate on the album, on writing songs for that, it's much easier and I think healthier thing to concentrate on, like, how can we make this album be the best it can be, rather than how can we be as successful as possible. Which is a fairly illusive target. But making the album really great is something that's much to hone in on and focus your energy on.
W: What albums/songs/new artists are being obsessed over at the Theme Park camp right now?
M: Well, I think Swiss Lips songs are pretty smashing pop songs. Kindness is fantastic. I've just started listening to the Black Keys, fairly late but there we go! And in terms of a song to be obsessed over, I've been listening to Touch The Sky over and over recently. I didn't really like it when it was released, but i love it now.
W: Favorite Beers?
M: We like eastern beers!
I'd like to thanks Miles again for taking some time to do this with me. Below you can watch a recent tour diary video that the band has shared.