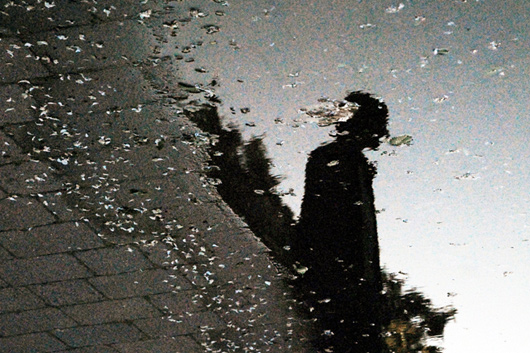 Burial is releasing a new single titled "Street Halo" on March 28th via Hyperdub. It's also features two b-sides, "NYC" and "Stolen Dog".
BBC Radio 1 DJ Benji B played "Street Halo", as well as "Stolen Dog" on his show last night. Both songs are dense, dark and atmospheric; exactly what you expect from him. He's able to create such a moody atmosphere through his music. His stuff digs deep into your soul, hitting your emotional core. Both songs are phenomenal. He's truly in a league of his own.
It's the first new Burial in nearly three years, and Burial fans can all agree that it was well worth the wait. You can stream radio rips (Pretty great quality, even with the DJ's talking over the song) of both songs below. The 12″ is available to pre-order at Bleep right now.
Burial – Street Halo by weallwantsome1
Burial – Stolen Dog by weallwantsome1
---
Join the conversation