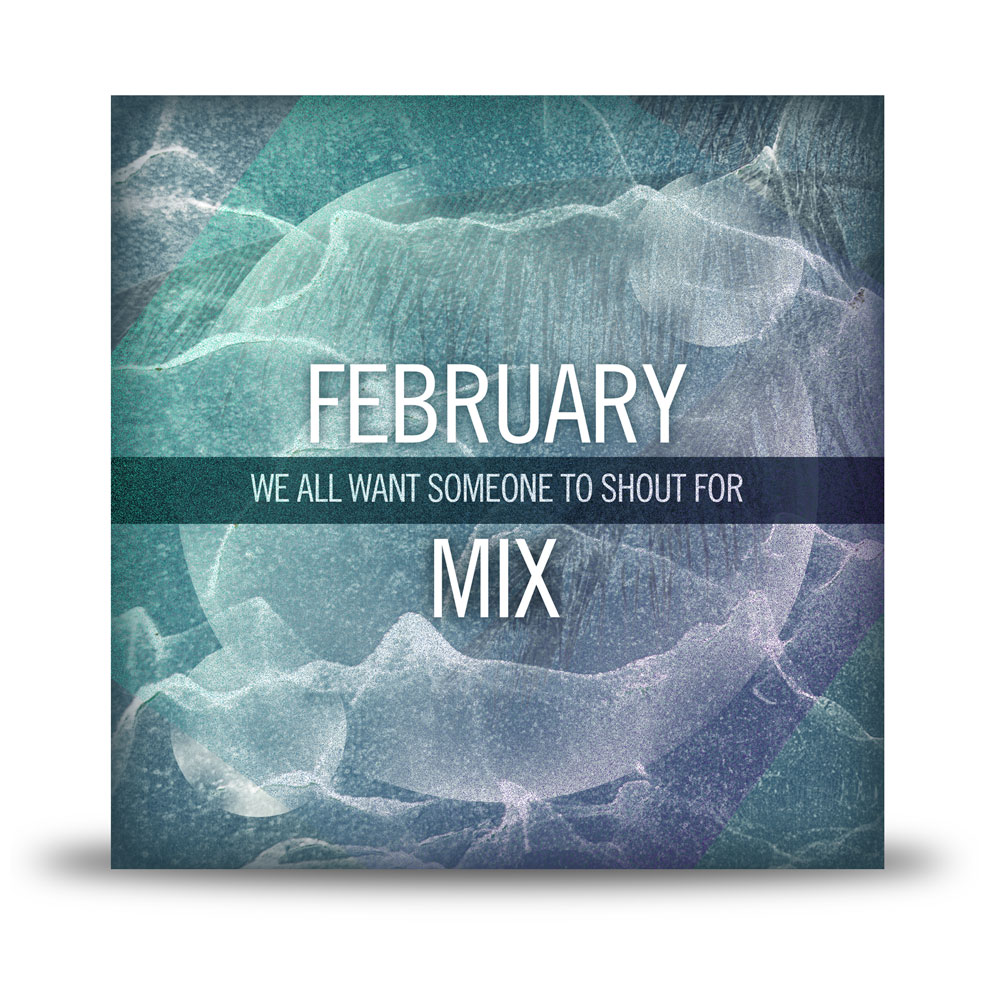 (More thanks/credit to Camilo Bejarano for his incredible artwork)
Some of you guys enjoyed my January Mix so much that you've requested more. I couldn't let you down. So I made you guys another mix for February.
I know, I know, it's March 2nd. I've been a bit behind on life, and am still playing catch up. I threw together this mix with my favorite stuff from the past 28 days or so. Some of these you should know, and some of them you may not know. That all doesn't matter. These are 32 songs that kept me very happy through the gray month that we know as February.
I put this songs together in an order that made some sense in my mind. There are all kinds of songs here, and hopefully a few of them do you some good. This is meant to be played for top to bottom. So if you add the entire thing to your iTunes, it should be placed in order. You can stream all tracks individually if a little taste is all you're after. You can download the whole thing as a ZIP file at the end of the post as well.
I hope you enjoy my February 2011 Mix. Please be sure to leave a comment below, letting me know your thoughts,. Good, or bad. Let me know what songs worked for you, and what didn't.
February 2011 Mix:
1. Local Natives – Who Knows Who Cares (Take Away Show Version)
2. Fleet Foxes – Helplessness Blues
3. Little Scream – The Heron and the Fox
4. Radiohead – Lotus Flower
5. Howth – Needles and Pins
6. Papercuts – Do You Really Want To Know
7. Sonny & The Sunsets – I Wanna Do It
8. The Outdoors – Barricades
9. Vivian Girls – I Heard You Say
10. Two Door Cinema Club – What You Know (Young Empires Remix)
11. The Pains Of Being Pure At Heart – Belong
12. Cloud Nothings – Nothing's Wrong
13. Chapel Club – All The Eastern Girls
14. Ice Black Birds – 22.22
15. Girls Names РS̩ance On A Wet Afternoon
16. Norton – Two Points
17. Tony Castles – Black Girls In Dresses
18. Justin Taylor – Preacher Man (Feat. Stevie Styles & Tony Lavrenov)
19. Jamie xx – Beat For
20. Beaulieu Porch – The Colour 55
21. Okkervil River – Walked Out On a Line
22. The Walkmen – Orange Sunday
23. Elbow – Neat Little Rows
24. James Blake – A Case Of You (Joni Mitchell Cover)
25. The Strokes – Under Cover Of Darkness
26. The Vaccines – Wetsuit
27. Panda Bear – Last Night At The Jetty
28. Tyler The Creator – French (Toro y Moi Remix)
29. tUnE-yArDs – Bizness
30. The Raveonettes – Forget That You're Young
31. Cold Cave – The Great Pan Is Dead
32. Tyler The Creator – Yonkers
---
Join the conversation