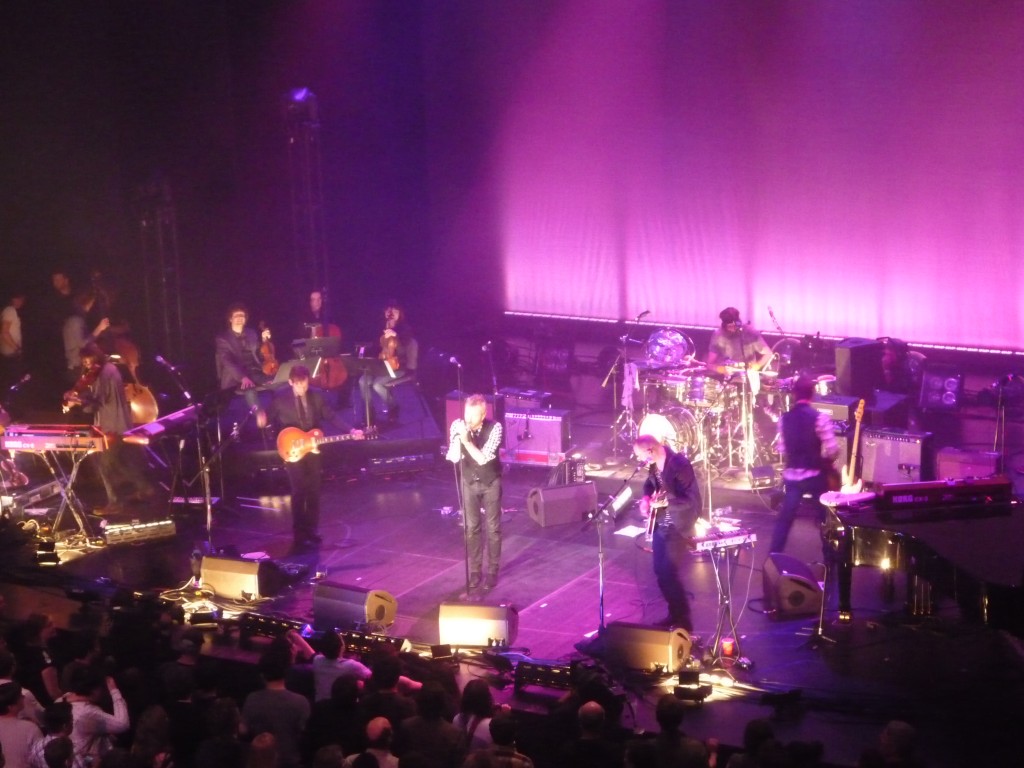 Man, will The National stop finding new ways to amaze me? Doubt it. They put on a mesmerizing show tonight at BAM's Howard Gilman Opera House that you hopefully caught during it's live stream on Youtube.
I got stuck in pretty horrible NYC traffic and ended up getting there late, missing the first 5-6 songs. It would have bummed me out, but to be honest I was perfectly fine hearing all the songs I did.
The Opera House was filled with middle aged fans, with virtually no teenagers in sight. I think I may have been one of the youngest fans in attendance. I even spotted Grizzly Bear's Ed Droste & Chris Bear in attendance. The venue was filled with a sense of awe for what was before our eyes. It was more than just 5 friends playing their songs on stage. It was more than just watching a band playing songs off High Violet, arguably the finest record to grace 2010. It was a band at their pinnacle moment, playing for their hometown fans, who have watched their incredible growth for a decade. With youtube cameras all around, Sufjan Stevens and Richard Reed Perry of The Arcade Fire as special guests, this was a concert for the ages.
Although I missed Bloodbuzz and Secret Meeting, I got plenty of great songs as well. Hearing All The Wine, a favorite of my girlfriend Jade, absolutely made her night. It was my 3rd time seeing the guys, and it may have been the best yet. The show took a turn for the epic during the 3 song stretch of Conversation 16, Apartment Story, and Abel. Three songs, all from different albums, going in order from new to old. The songs complimented each other showing how far the band has come, and how definitive their songs are.
Before playing England the band saluted any UK fans who were still up at 3am watching the youtube stream. Matt, who was pretty well buzzed off his wine by now, went on to jokingly call them lonely losers. The lonely losers certainly had to forgive the band after the stunning version of England that the band played. Hats had to go off to the backing orchestra that certainly added depth to the song. Easily a highlight of the night.
The band came back for an encore that started with "Runaway", and then led into Matt hilarious introduction for "Lemonworld". He described the song basically as a dirty song about his wife. Gotta love honesty. It was delivered in perfect fashion, proving why it is one of the clear highlights of HV. Matt sang half of Mr. November in the crowd as he walked over seats, singing directly to the crowd. I never thought any other song could follow Mr. November live but Terrible Love was more than appropriate. Matt started singing a bit early, causing Aaron to playfully kick him. The band didn't miss a beat after that, delivering a performance that sounding like an earthquake. Can you say, epic love?
Setlist & Photos after the jump.
1. Mistaken For Strangers
2. Anyone's Ghost
3. Bloodbuzz Ohio
4. Afraid Of Everyone
5. Secret Meeting
6. Slow Show
7. Squalor Victoria
8. Little Faith
9. All The Wine
10. Vanderlyle Crybaby Geeks
11. Conversation 16
12. Apartment Story
13. Abel
14. Sorrow
15. England
16. Fake Empire
Encore:
1. Runaway
2. Lemonworld
3. Mr. November
4. Terrible Love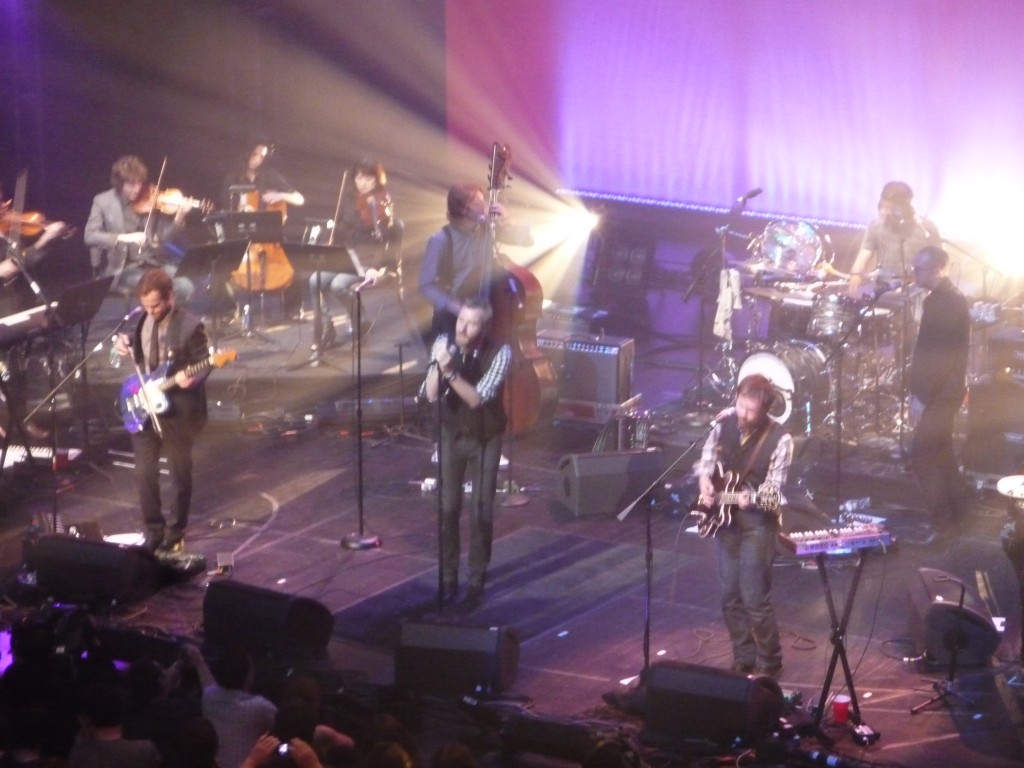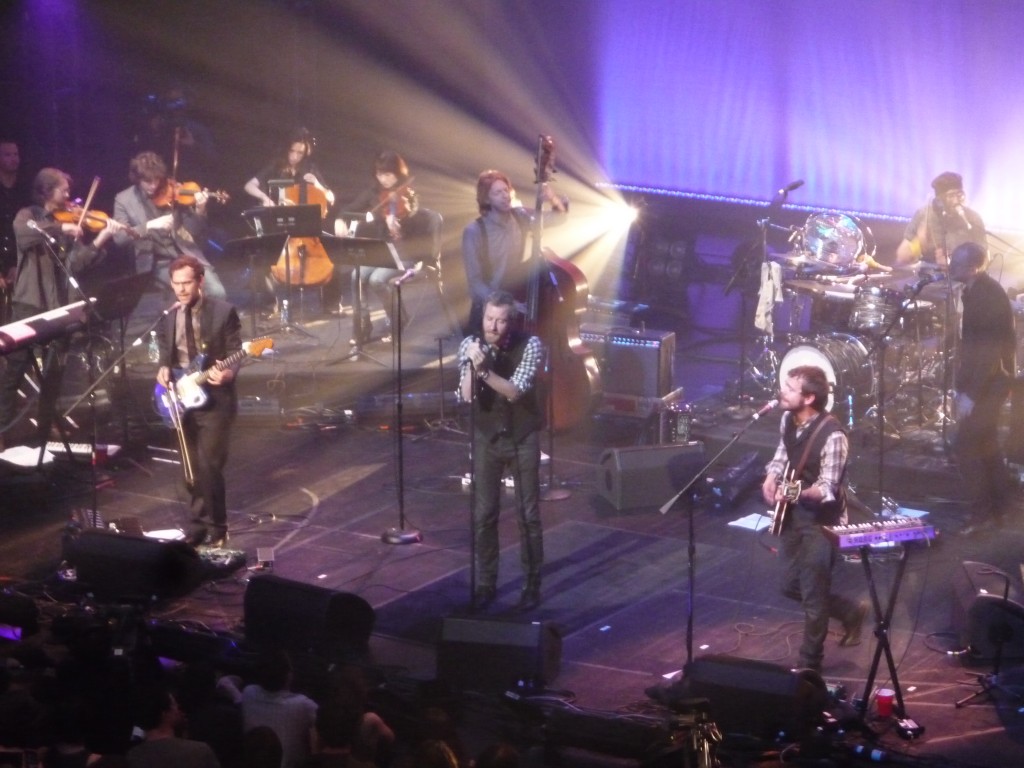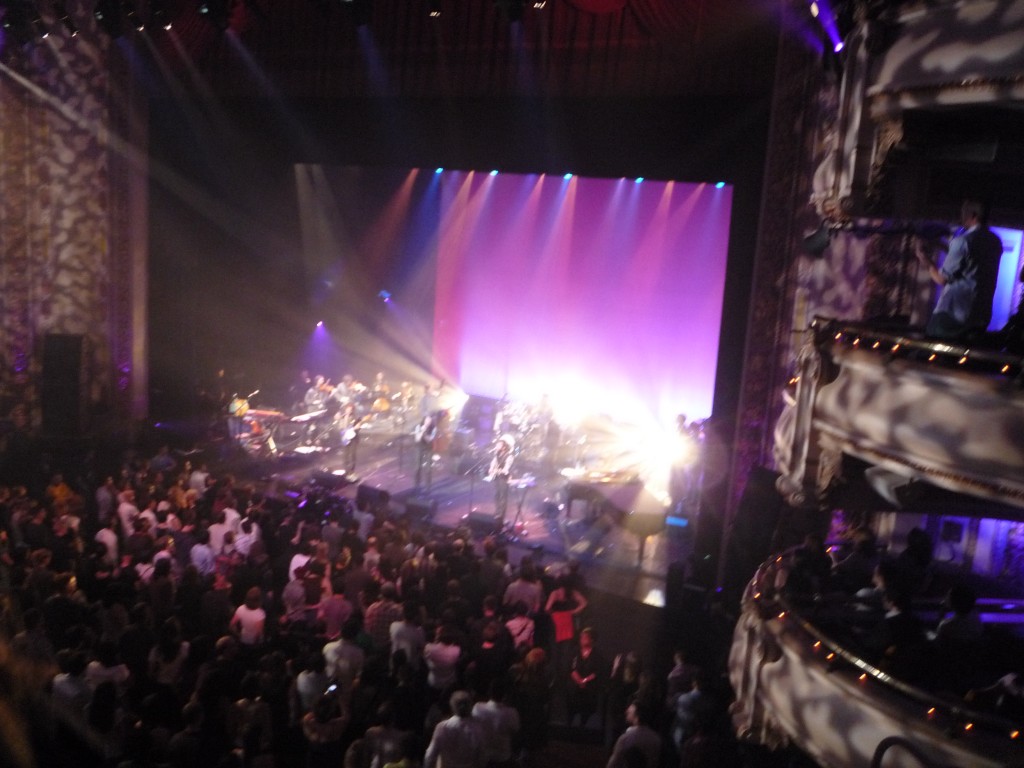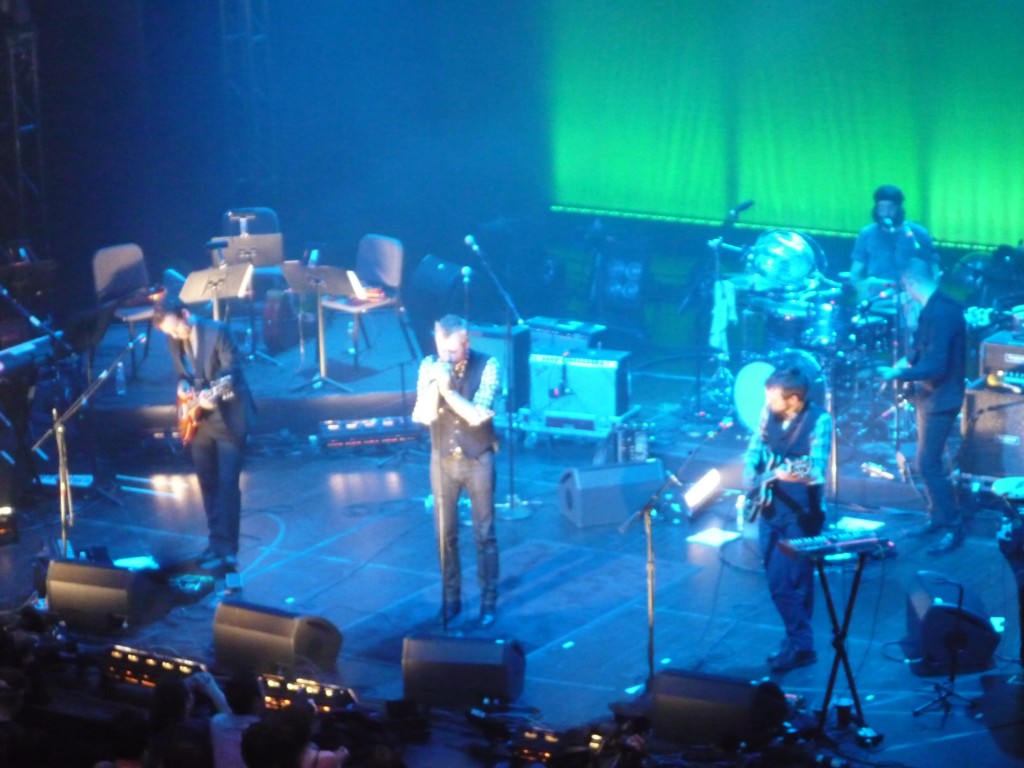 Photo evidence of Ed Droste & Chris Bear in the crowd:
---
Join the conversation