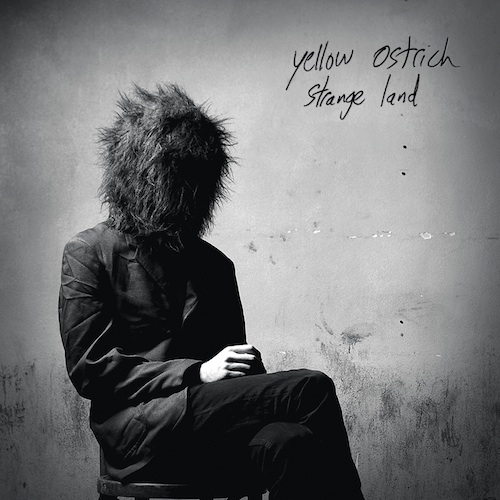 Yellow Ostrich is releasing a new album titled Strange Land on March 6th via Barsuk Records.
While debut album The Mistress was more of a solo project of Alex Schaaf's, Strange Land is a full band effort effort with multi-instrumentalist Jon Natchez and drummer Michael Tapper. Most of the songs were recorded in 6 days in a studio just outside of Woodstock, New York.
I've been a big fan of Yellow Ostrich, and it's been fun watching the band evolve so much. I remember when Alex first emailed me when he was with The Chairs. It's been a great ride, and I'm sure Strange Land will take things one step further.
See the tracklisting after the jump.

1. Elephant King
2. Daughter
3. Marathon Runner
4. I Got No Time For You
5. Stay At Home
6. I Want Yr Love
7. The Shakedown
8. Wear Suits
9. Up In The Mountains
10. When All Is Dead