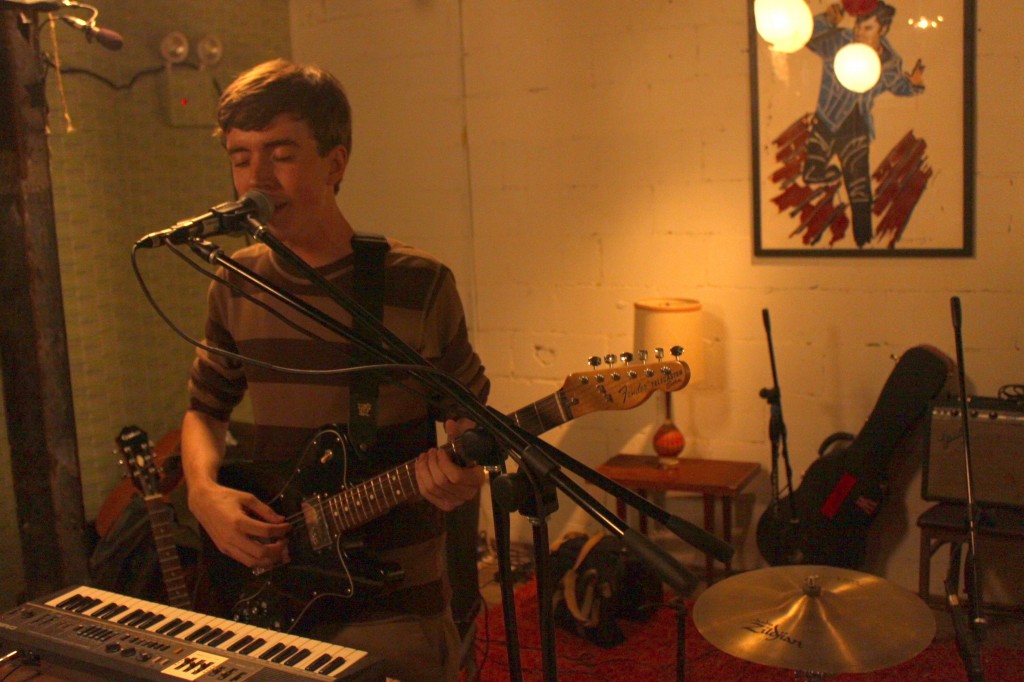 There was plenty of cool shows during CMJ, but one of the coolest moments of the week came from Yellow Ostrich. They performed at Spin NYC, and it just happened that the popular La Blogotheque was there to film a part of it. It was an extremely cool experience to see what goes on behind the scenes at La Blogotheque. They photographed the whole performance and filmed Yellow Ostrich's last two songs.
Yellow Ostrich has been a longtime favorite of this blog. Hell, I've been a fan of everything that Alex Schaaf has done, even way back to his days with The Chairs. Yellow Ostrich has been a project that has been growing better and better with each release, and there's no doubt in my mind that big things are in store for him. Now the band is stretched out to a two man team between Alex and Michael Tapper, formerly the drummer of We Are Scientists.
The combination of Alex and Michael is a flawless one. They played a selection of the gems taken from Yellow Ostrich's latest album, The Mistress (which you buy via pay your own price here). It was my first time seeing Yellow Ostrich live, and I was really impressed. La Blogotheque had the cameras rolling for two of the highlights from The Mistress: "Whale" & "Mary". It was a breathtaking moment that really shows the depth behind this band.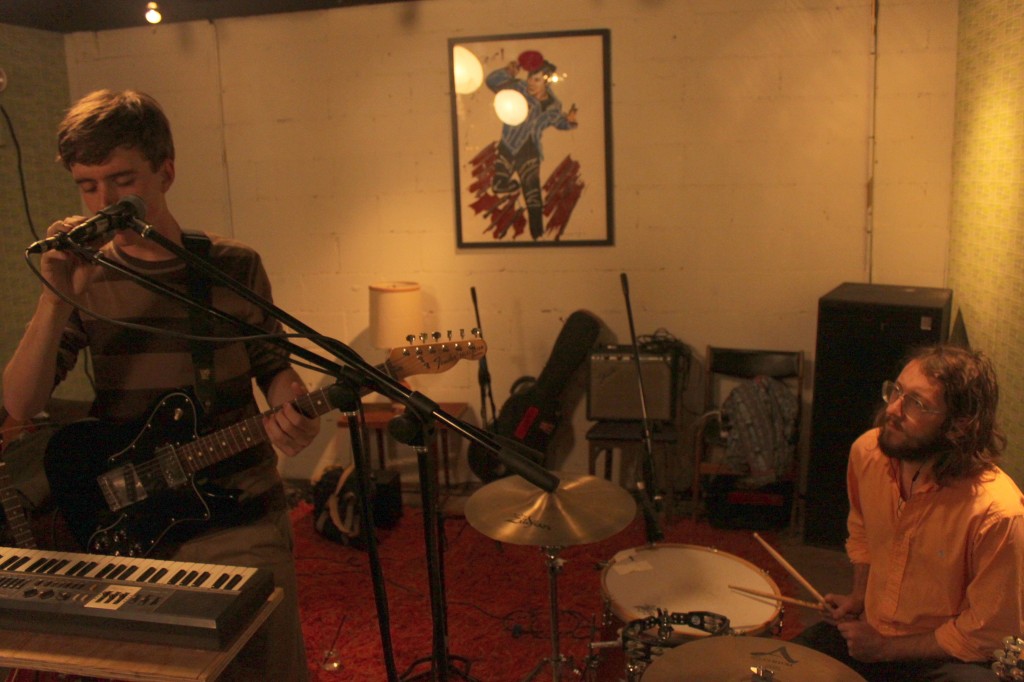 I can't wait to re-live the magic once the videos go up. Who knows, maybe I make an appearance.
If you somehow don't have "Whale" & "Mary", grab them below:
[mp3]: Yellow Ostrich – Whale
[mp3]: Yellow Ostrich – Mary
Check out the rest of the photos, after the jump: