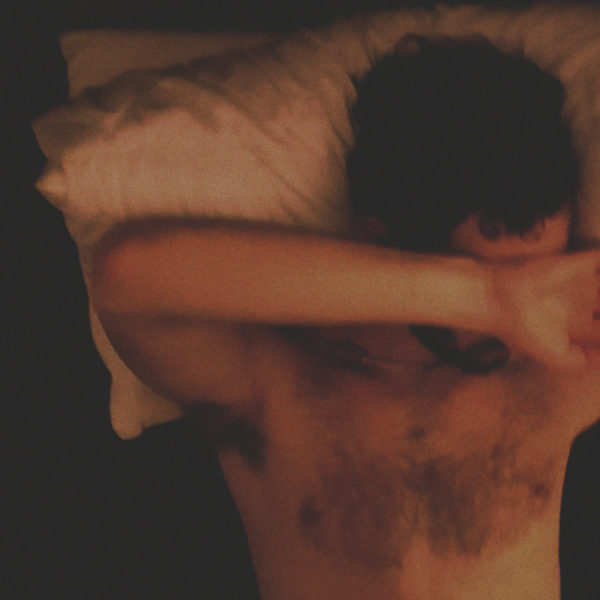 On June 28th, British singer-songwriter Luke De-Sciscio released his new album Good Bye Folk Boy. We've shared a handful of songs from it throughout the year, such as "R.O.B.Y.N" and "Spin On." Today we take a step back and look at the stunning and powerful emotional folk rock that seems to flow out of De-Sciscio as natural as can be.
Along with the previously mentioned tracks, he immediately hooks you in with the lush and lavish opening offering "Winsome." Each song takes you to a new vignette, a new plea to listen and absorb the words that feel as vital as the next. There are a genuine touch and little personal touches and flourishes that just flow out of the speakers and touch you completely. Such as another standout, "Plumb Loco." He navigates the folk-rock water in such a raw manner that it adds a completely new dimension to the sound that feels totally authentic and human. The little imperfections come off as more real and essential than anything you'd hear on the most overproduced big-budget studio album.
But there's no more powerful moment than the monumental close "New Skin." What begins as a song that reminds a bit of the finger-picked folk glory of the likes of The Tallest Man On Earth (as do many of the offerings from the album – most certainly a compliment of the highest order), it blossoms into a world of his own that completely captivates you and hits you deep within your emotional core. In that sense, De-Sciscio is a true raconteur, a storyteller of the fullest order.
There is a lot of music out there these days. To a point, it's impossible to really keep up with it all. But it would be a mistake for an album so vital and true to go overlooked. I can't recommend Luke De-Sciscio's Good Bye Folk Boy enough. Please find it available to stream in full below and find the whole thing available to purchase at his Bandcamp page.