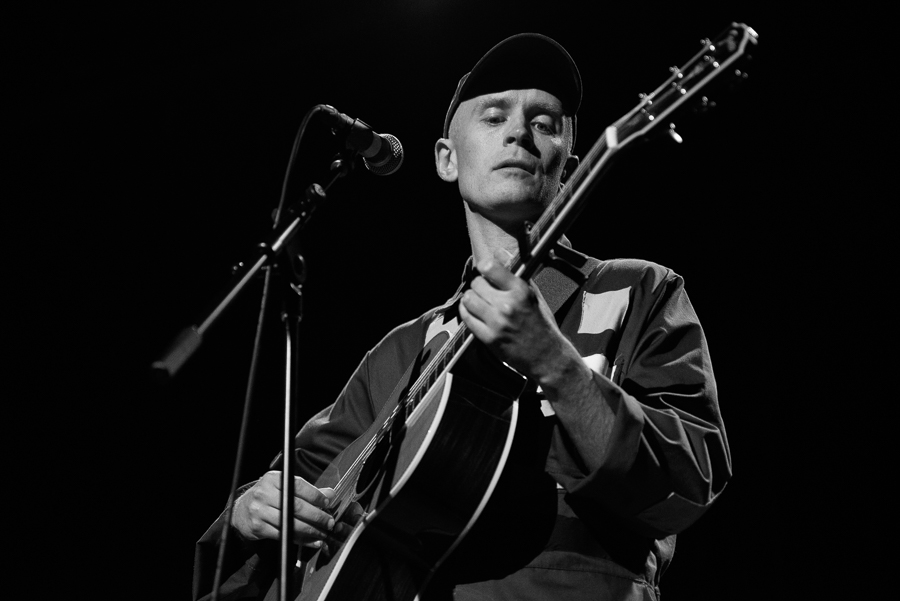 Photos by Dominick Mastrangelo
Sweden's great Jens Lekman returned this year releasing two re-recorded versiions of his classics albums, The Linden Trees Are Still in Blossom (Night Falls Over Kortedala) and The Cherry Trees Are Still in Blossom (Oh You're So Silent Jens). The new versions came after both albums saw sample clearance issues so Jens took to the task of bringing them back to life in a new way – along with some bonus tracks.
He brought the versions to life on his North American tour to Brooklyn's Music Hall of Williamsburg on May 23rd, which saw him and his band joined by the local youth orchestra, Orchestrating Dreams. He played all the classics from both records as well as a fair share of career-spanning cuts throughout the years.
Our photographer Dominick Mastrangelo was there to capture photos of his performance throughout the night. You can find all of his shots posted in the galley below, along with the setlist.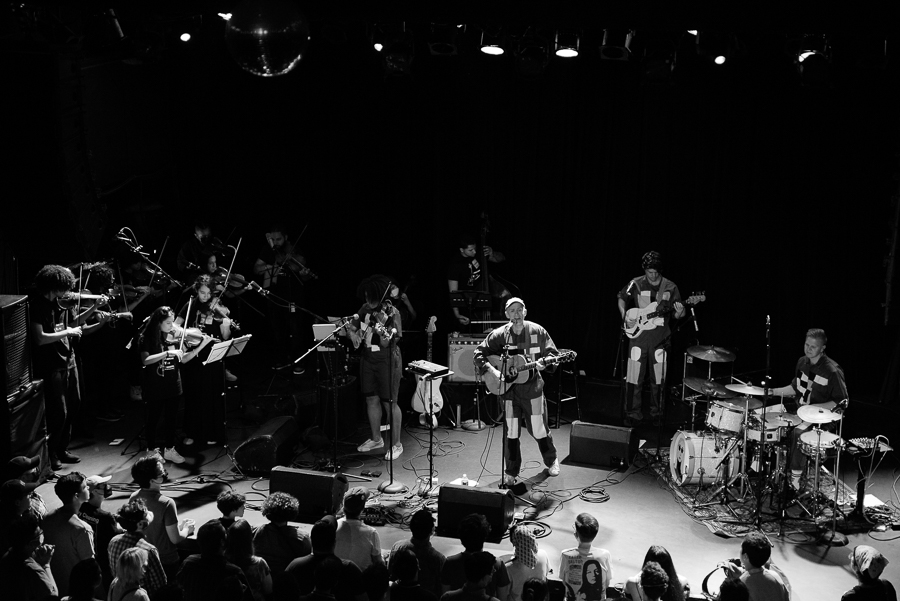 Jens Lekman setlist:
Tram #7 to Heaven
The Cherry Trees Are Still in Blossom
I'm Still In Love With You
I Love My Humans
Hanging with Jim
A Taste of Cherry
The Opposite of Hallelujah
I Saw Her in the Anti-War Demonstration
Black CabSweden's great Jens Lekman returend this year releasing two re-recorded versiions of his classics albums, The Linden Trees Are Still in Blossom (Night Falls Over Kortedala) and The Cherry Trees Are Still in Blossom (Oh You're So Silent Jens). The new
How We Met, The Long Version
Your Arms Around Me
Maple Leaves
Every Little Hair Knows Your Name
The End of the World Is Bigger Than Love
You Are the Light (By Which I Travel Into This and That)
Encore:
16. What's That Perfume That You Wear?
17. Sipping on the Sweet Nectar
18. A Postcard to Nina
---
Join the conversation