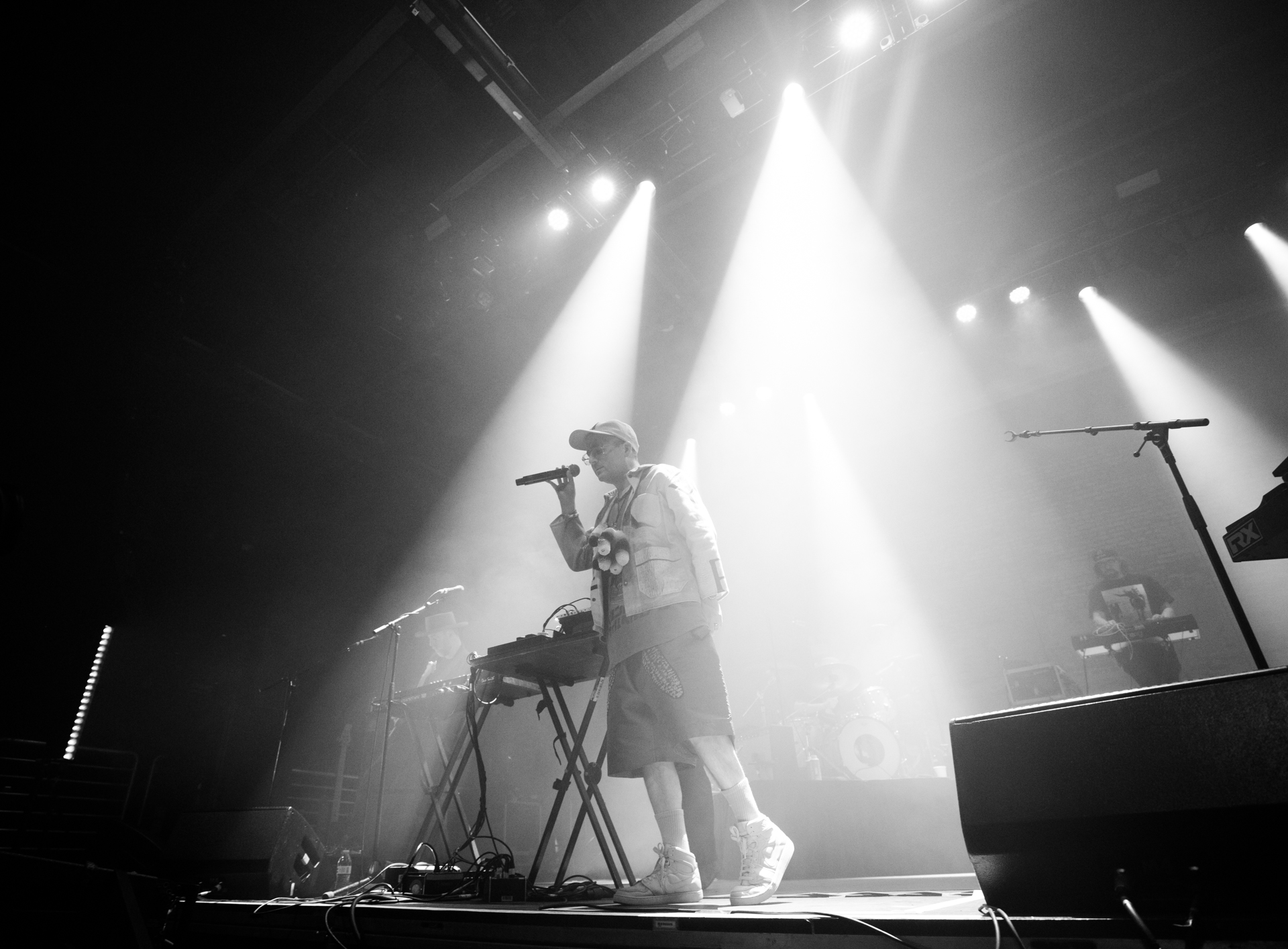 Photos by Will Oliver
Hot Chip will return with their new album Freakout/Release in August via Domino Records. Ahead of its release and before a proper U.S. tour has been announced, the band returned stateside for a handful of East Coast dates, including a sold out performance in Brooklyn at Avant Gardner – our first time seeing them since Brooklyn Steel months before the world changed.
While the band played the album's lead single "Down" and the title track, the night was mostly faithful to their expected fan favorite tried-and-true hits. "And I Was a Boy From School", "Over and Over" and "Ready For The Floor" had the place dancing and singing with a bit of post-pandemic pep and authority.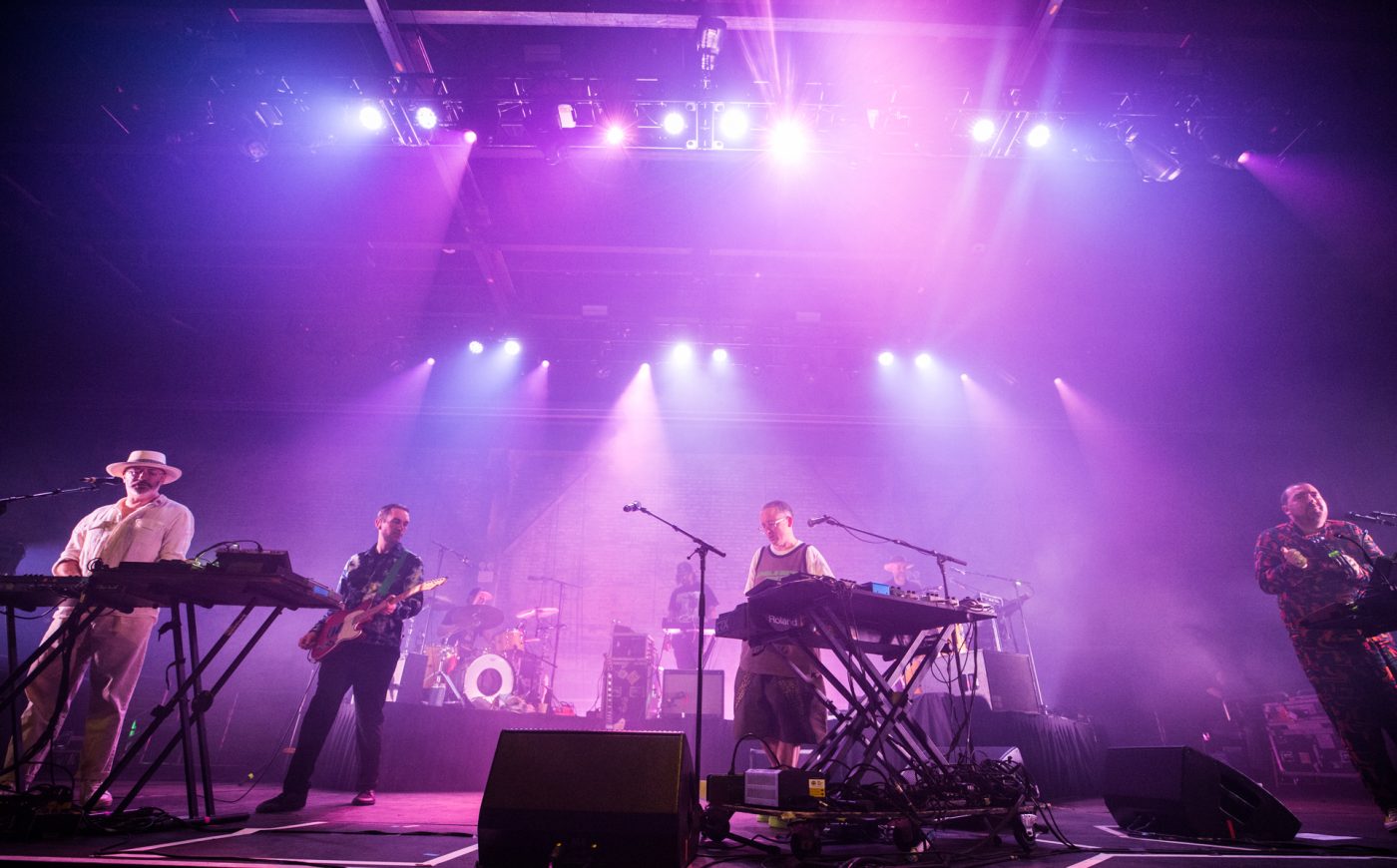 The band were joined by Amy Douglas of opening band HARD FEELINGS (which also features Hot Chip's Joe Goddard) for a cover of Hard Feelings' "Dangerous" as well as Hot Chip's "Hungry Child." The encore ended with a blistering cover of Beastie Boys' "Sabotage" which saw Fourt Tet join them on guitar.
Find a full gallery of photos posted below, along with the setlist.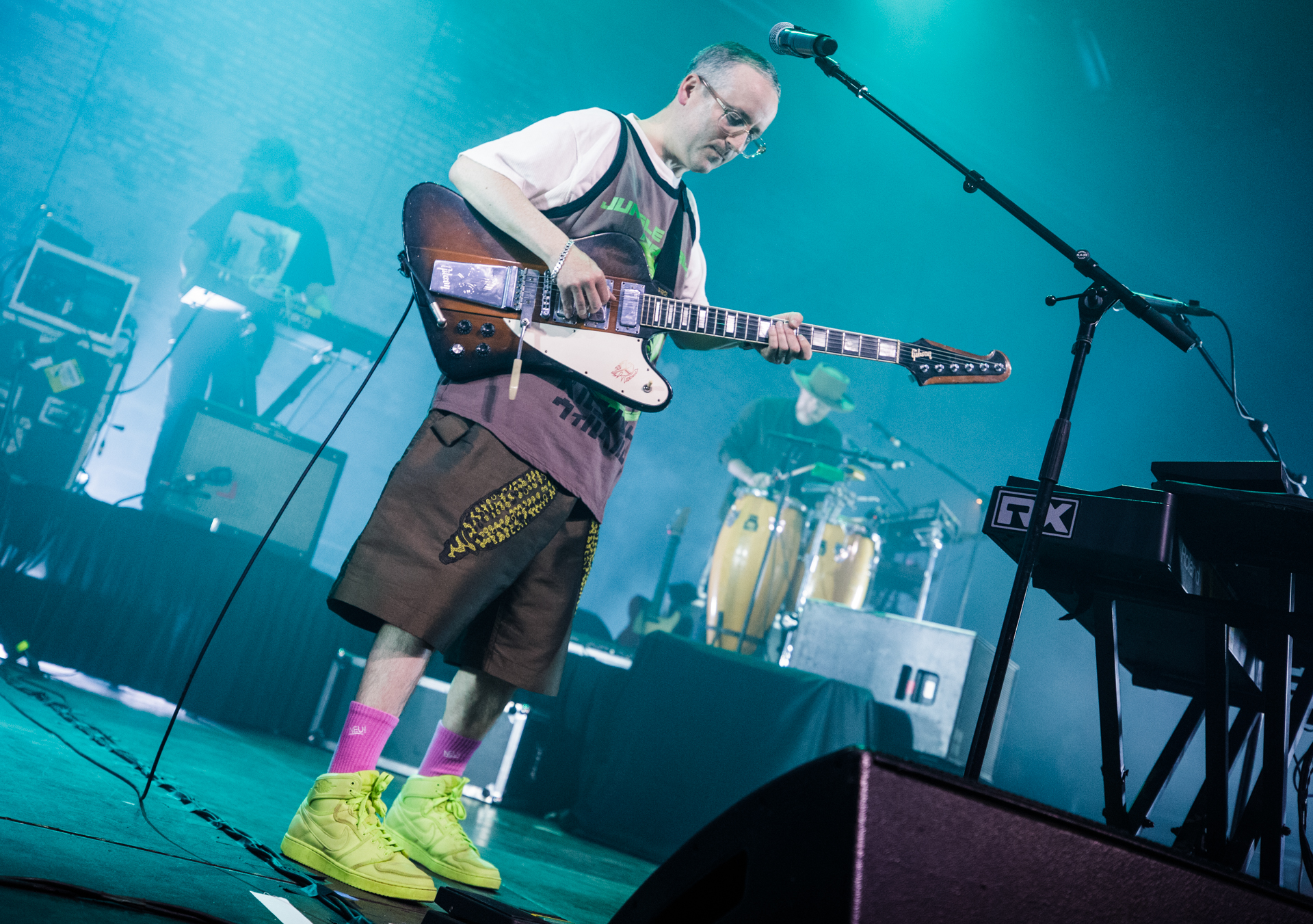 Hot Chip setlist:
Flutes
Down
Don't Deny Your Heart
Dangerous (HARD FEELINGS cover) (feat. Amy Douglas)
Hungry Child (feat. Amy Douglas)
Over and Over
Straight to the Morning
Night & Day
Freakout/Release
And I Was a Boy From School
One Life Stand
Melody of Love
Alley Cats
Ready for the Floor
Encore:
15. Huarache Lights
16. White Wine and Fried Chicken
17. I Feel Better
18. Sabotage (Beastie Boys cover feat. Four Tet)
---
Join the conversation