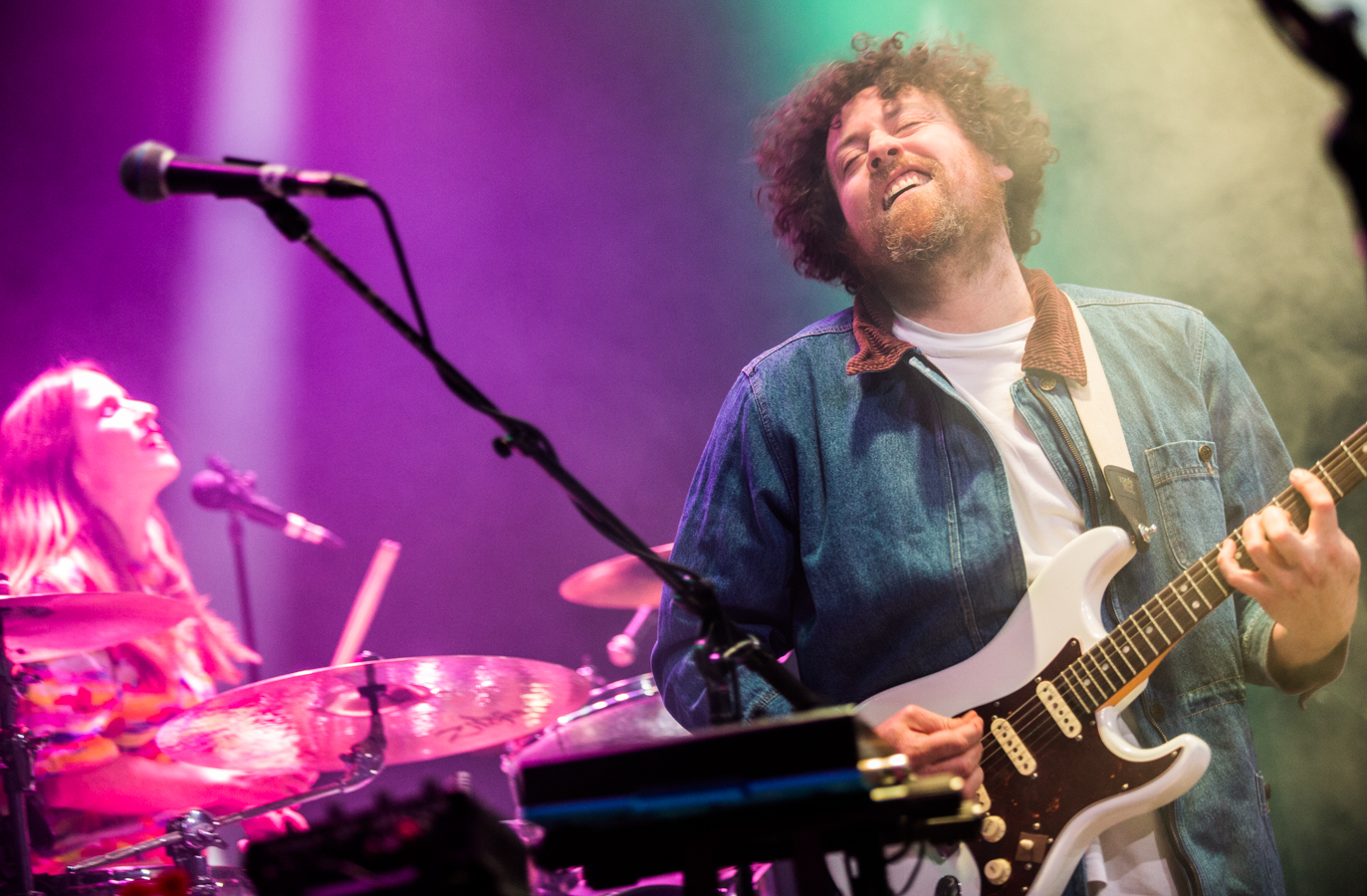 Photos + Article by Will Oliver
Metronomy will return with their new album Small World next Friday, February 18th via Because Music and stopped in ahead of its release for a pair of intimate shows in both Los Angeles and New York City. The latter came last night at a sold out Bowery Ballroom.
The band delighted the packed audience of fans who were eager to take in live music once again, especially from a band that delivers such a vibrant and infectious energy as Metronomy.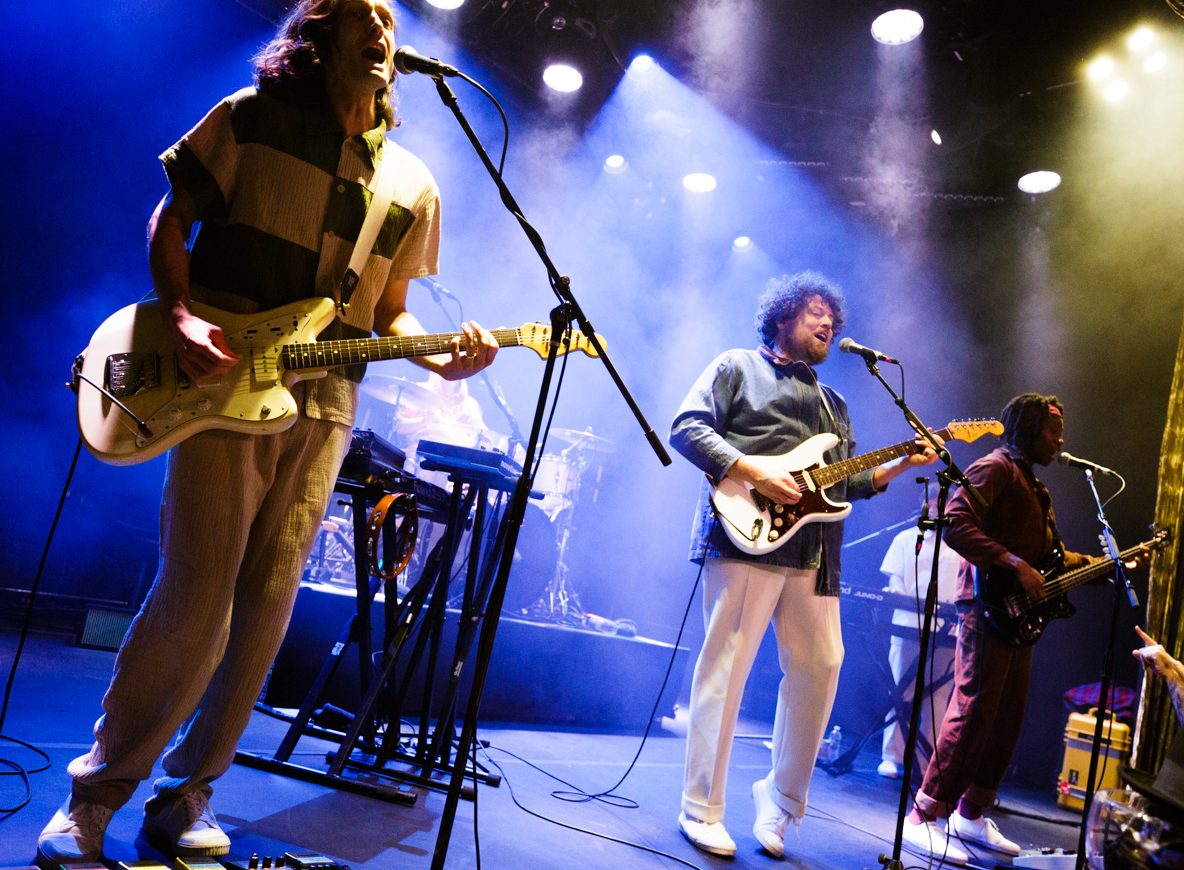 It was hard not to find a smiling face in the crowd as they played (or to imagine a smile underneath a masked face) in a much smaller room than they are used to these days. Frontman Joseph Mount reminisced about their first visit to New York nearly two decades ago, and how much the city, most notably Brooklyn, has changed since then. But what has persisted is the band's ability to pen songs that are well suited for the live enviroment.
They delivered four songs from the new album, including the aptly titled singles "Things will be fine" and "It's good to be back." Otherwise, the band delighted with favorites from across their discography, mainly pulling from The English Riviera ("The Look", "The Bay") and Metronomy Forever ("Salted Caramel Ice Cream"). It was great to see them again for me personally, after not catching them live for nearly eight years.
Find a full gallery of photos from their Bowery Ballroom performance below, along with the setlist.
Metronomy setlist:
Love Factory
The Bay
Corinne
Reservoir
It's good to be back
Everything Goes My Way
Things will be fine
Walking in the Dark
Night Owl
Insecurity
Salted Caramel Ice Cream
Right On Time
The Look
Back on the Motorway
Encore:
15. Old Skool
16. You Could Easily Have Me
---
Join the conversation