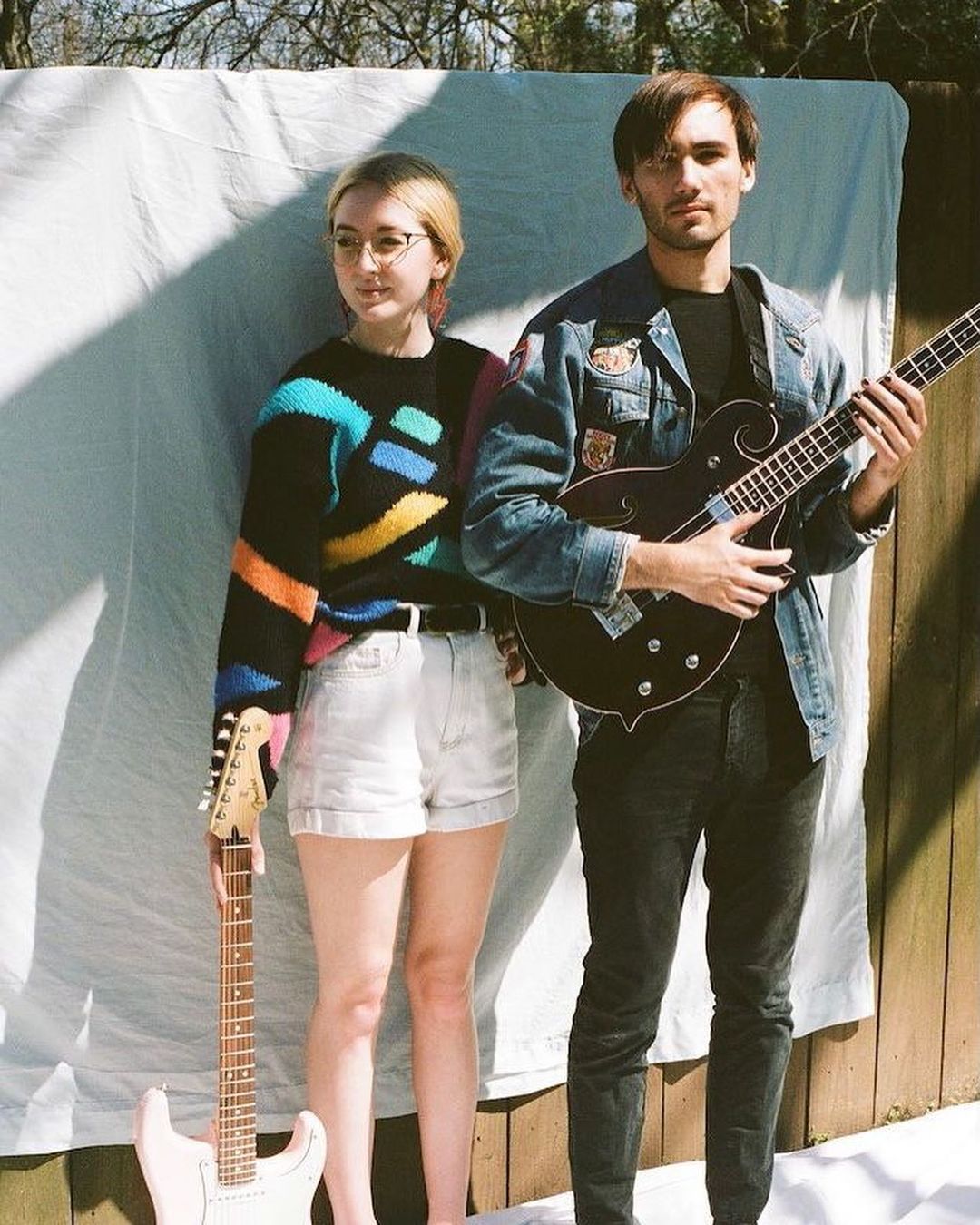 Psychic Sidekick is the Nashville-based indie rock duo of June Rosewell and Andei Olaru – who began the band while students at Vanderbilt University. They kicked off the new year strongly with the release of their debut EP Waiting for a Hesitant Sun which was released on New Year's Day.
They waste no time catching your attention with EP opener "Helicopter", a song about wanting change and new experiences in life – something that we can all attest to, especially these days.
It moves along gracefully with a swift and energized raw 90's influence to it with a jangly garage rock sound/ What sets it apart in the art-rock influence and vocal performance that reminds of artists such as Cate Le Bon and Forth Wanderers.
About the song Rosewell details:
This song is special to me because it features samples from my cousins talking about helicopters and has vocals with helicopter effects on them in the bridge to really fit the theme! Its a short but sweet rocky tune about wanting change and new experiences in life
You can find "Helicopter" available to listen to now below and find the entire EP streaming at Spotify.
---
Join the conversation